Follow the steps below on how to change payment after a transaction has been completed
1. At the Sales Screen, click on POS Menu and select History.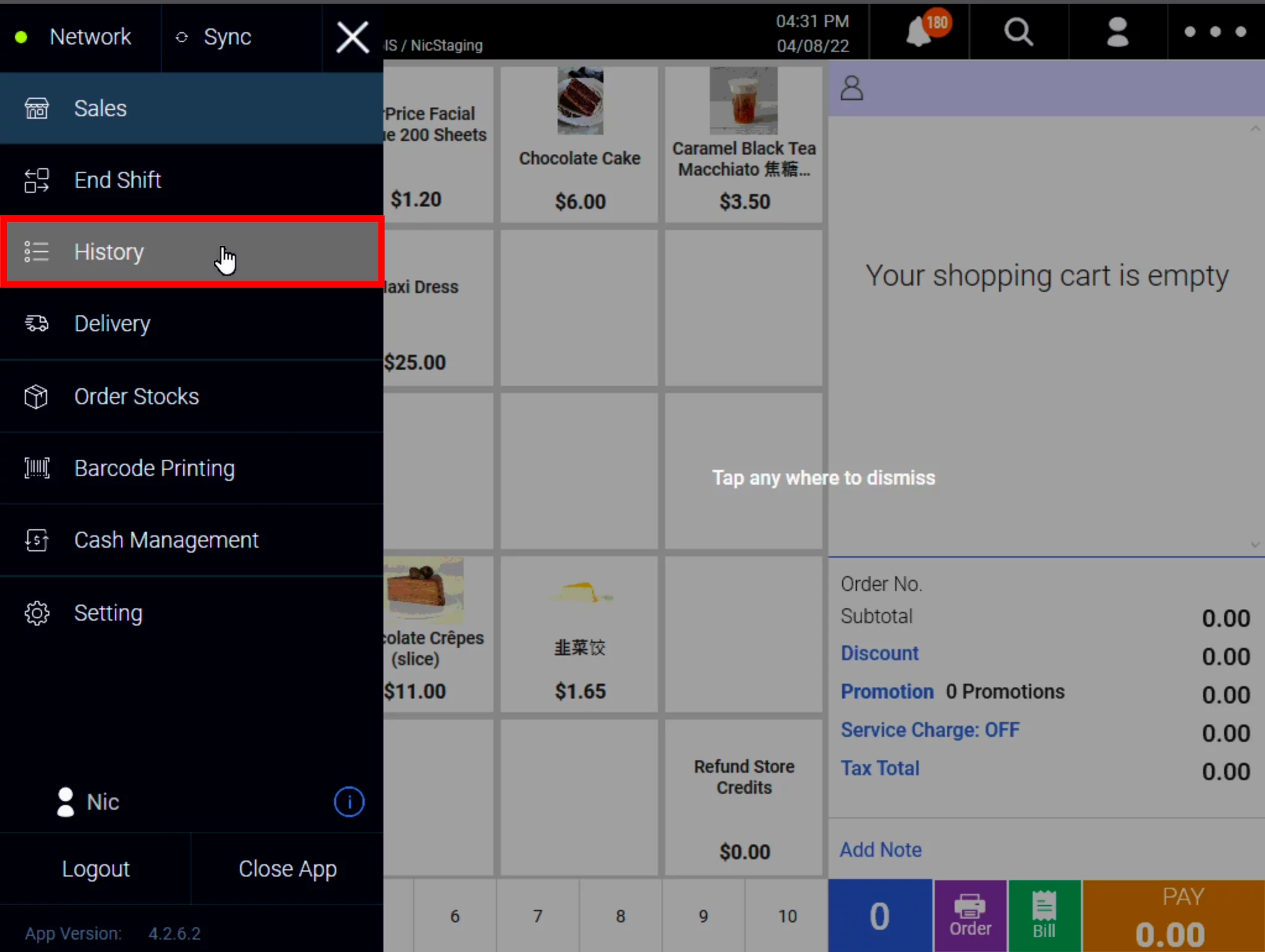 2. Under the Sales Receipts Tab, users can search for a particular receipt based on order number, queue number, and customer name.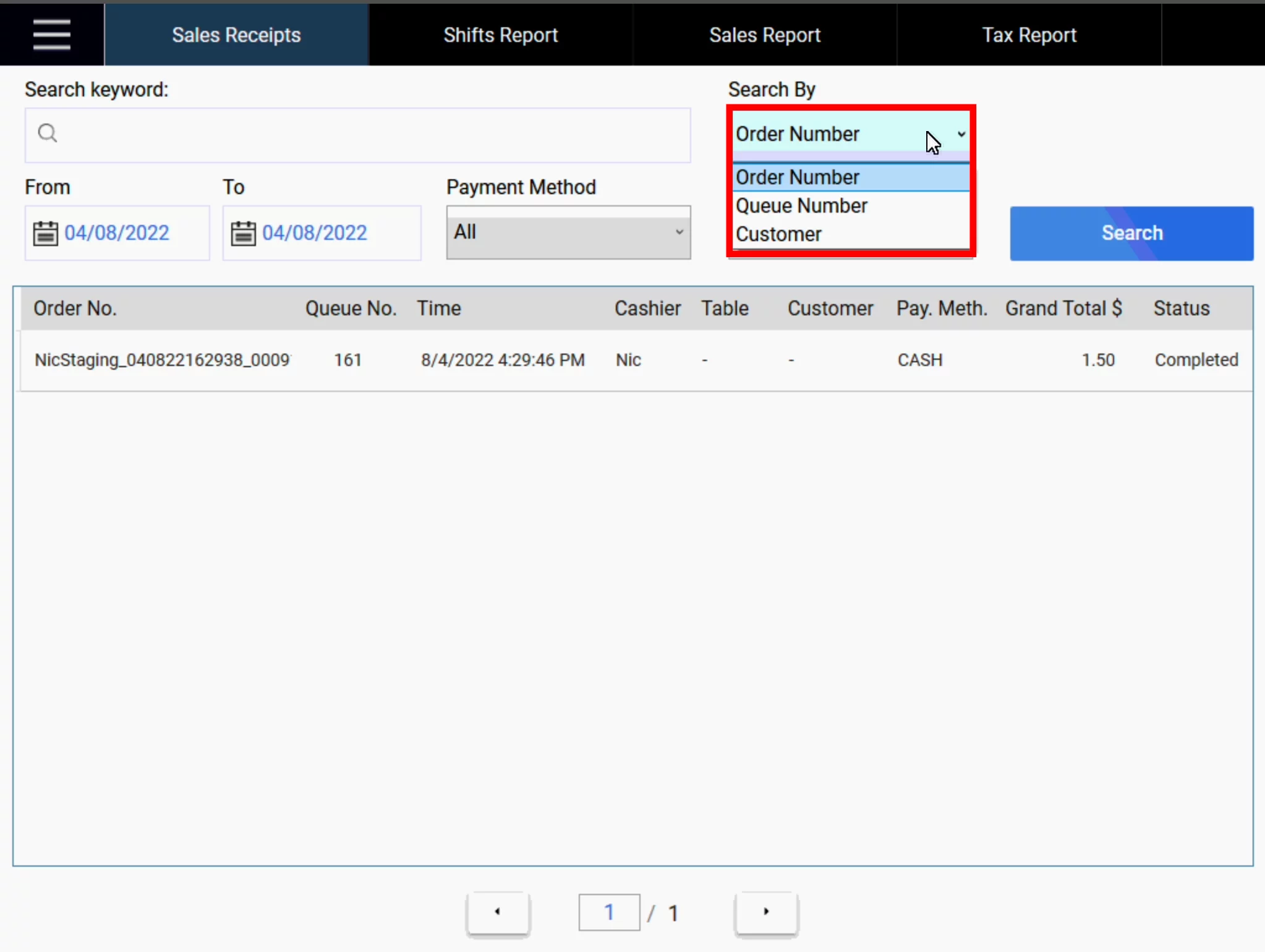 3. Upon selecting the particular sales receipt, users will be directed to the page as shown below. Click on Order Menu and select Change Payment.
4. At the Change Payment page, users will need to select on the old payment method, and click on confirm.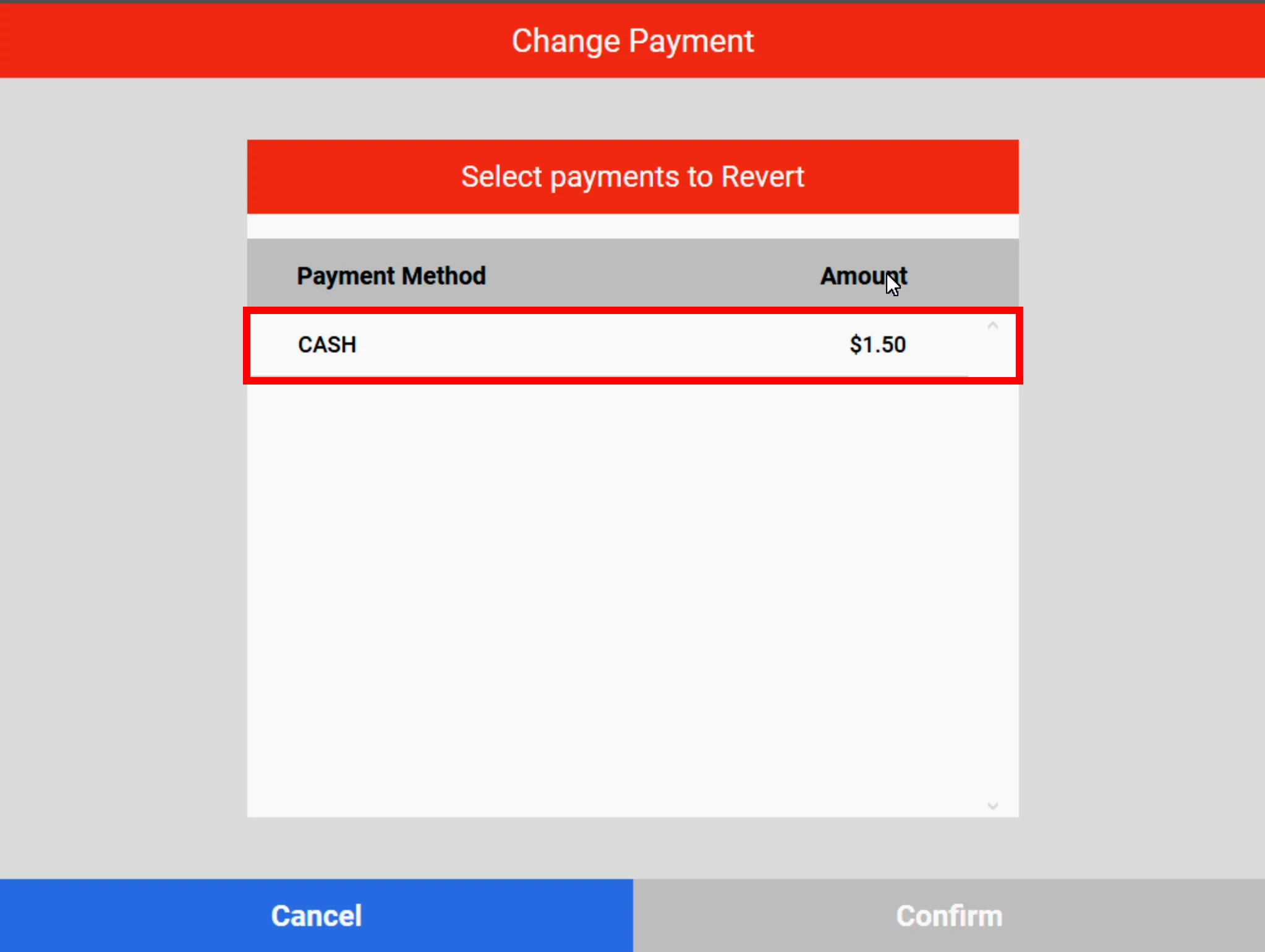 5. Users will be directed to the payment page, where they will select the correct original payment method.