Follow the steps below to edit product position, product available timing, availability, and category.
1. Go to "EPOS Apps" tab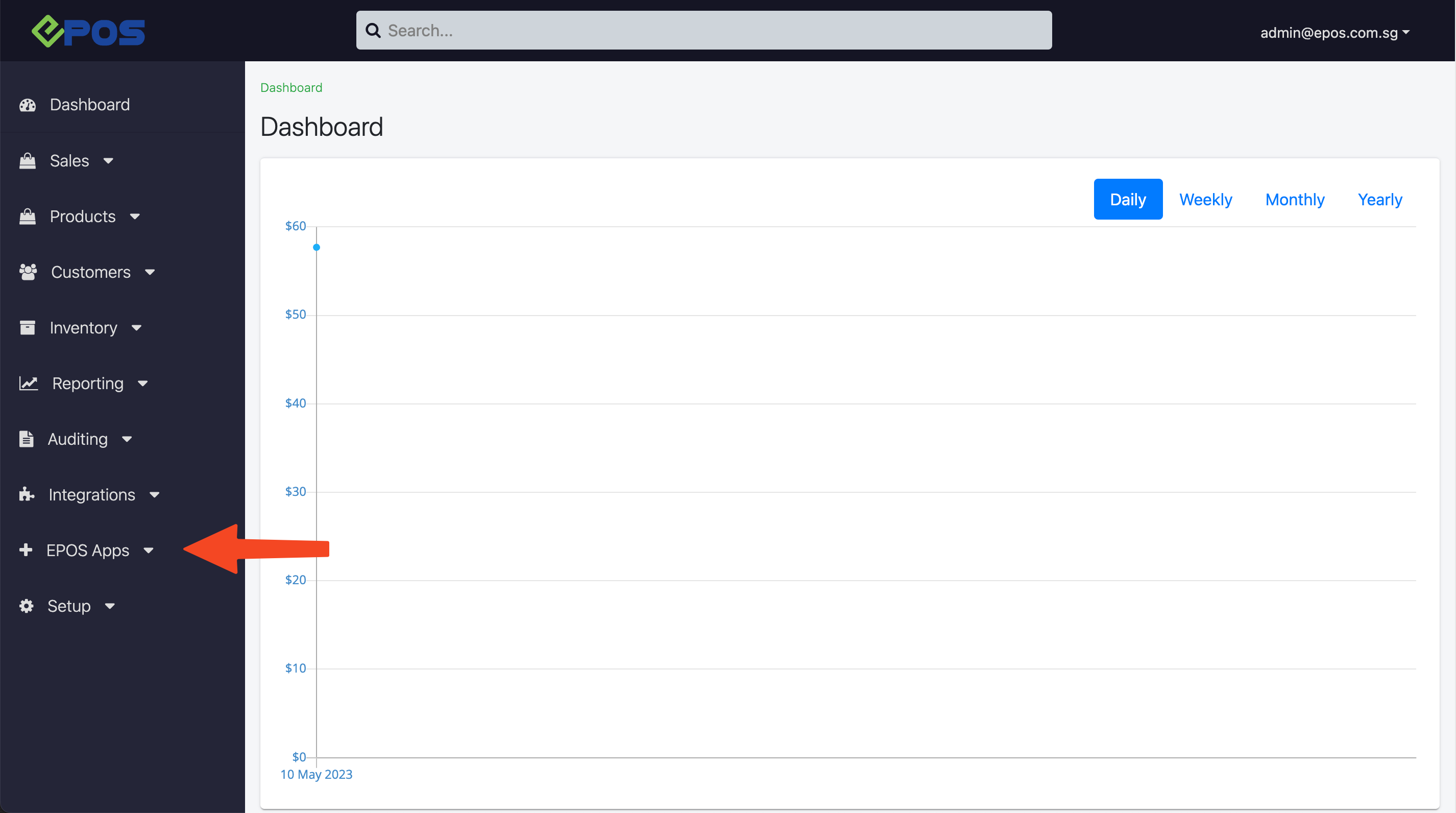 2. Go to "Kiosk & Web Ordering"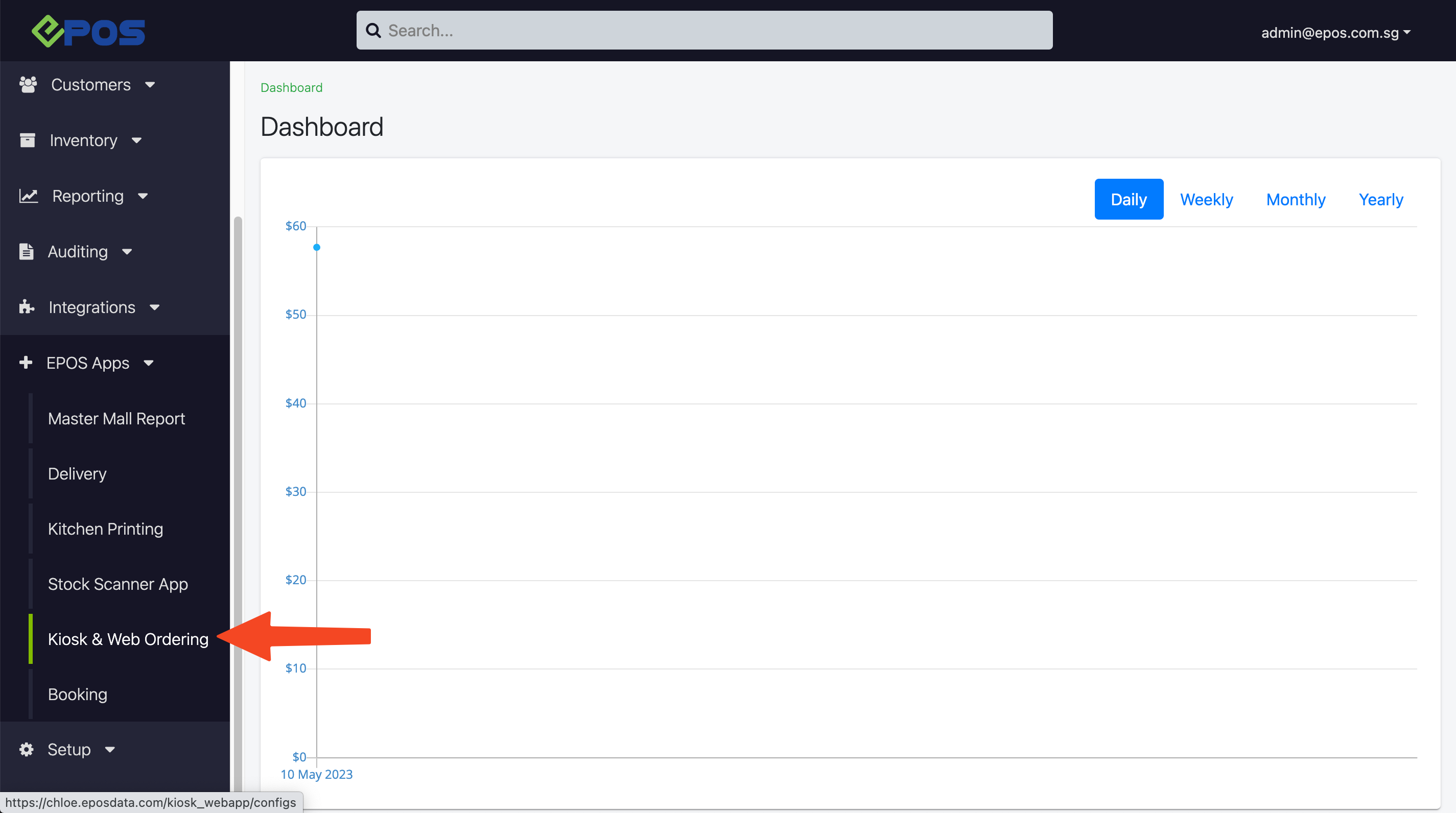 3. Go to "Products and Menu Listing" tab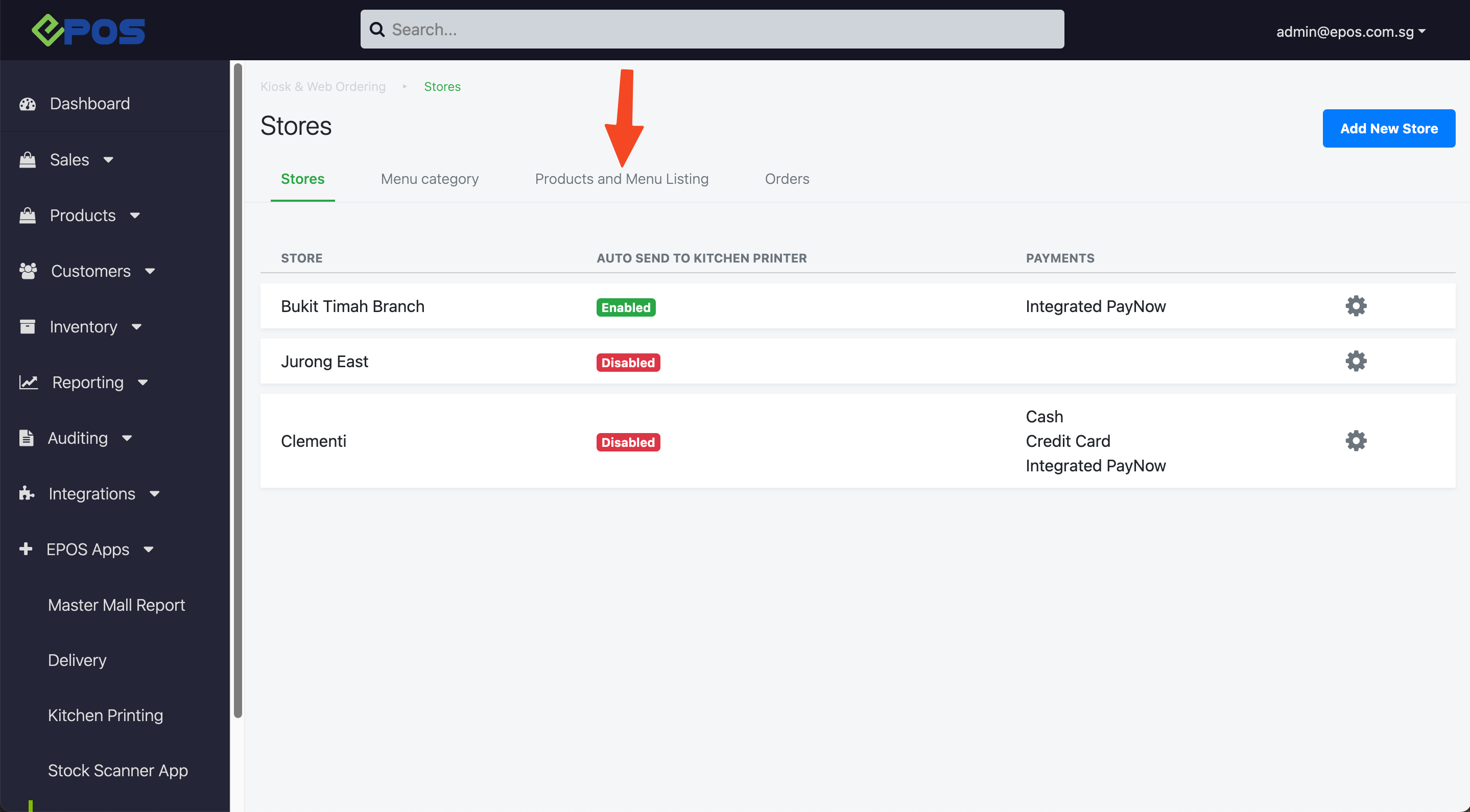 4. Click on the pencil icon to edit product detail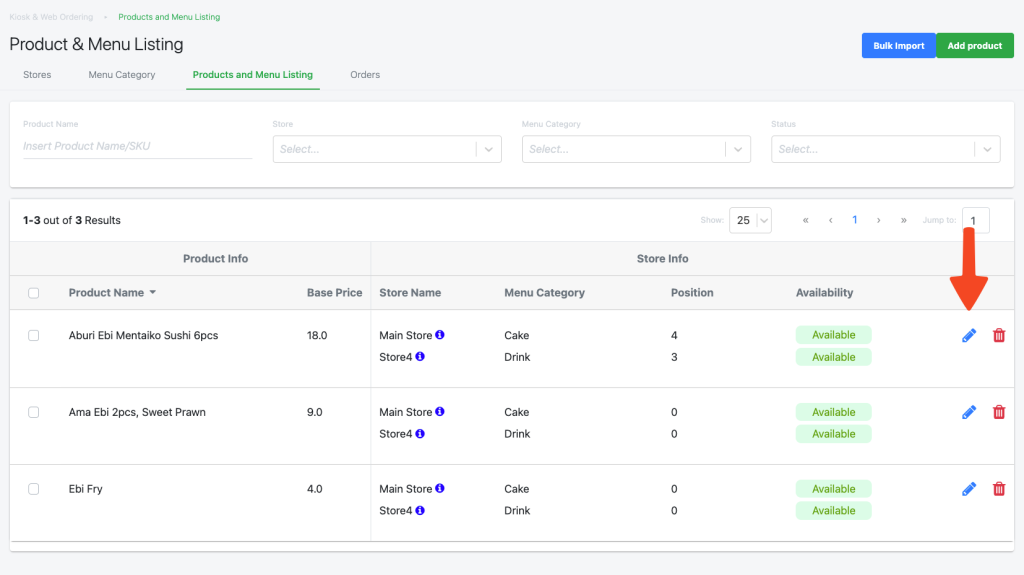 5. In the pop-up window, edit the product details accordingly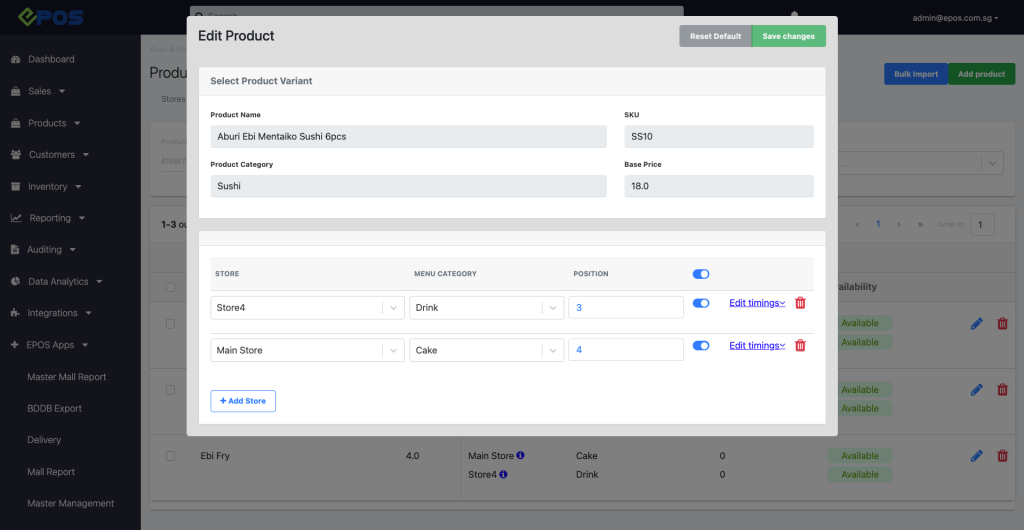 6. Click on "Edit timings" to edit the availability timing of each individual product, in each store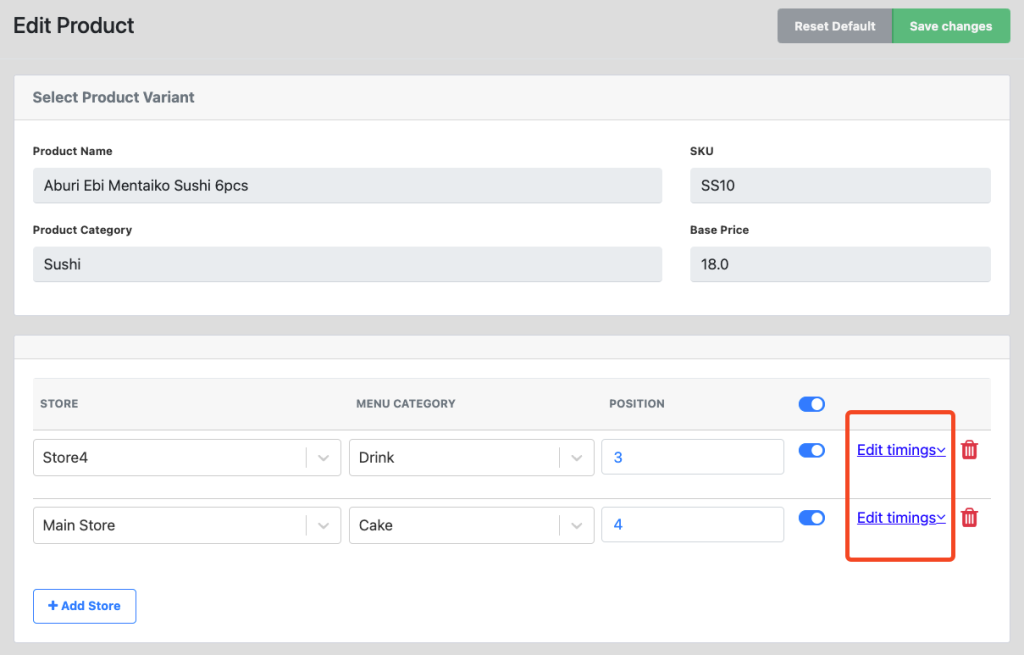 7. To add a second timing, click on the "+" button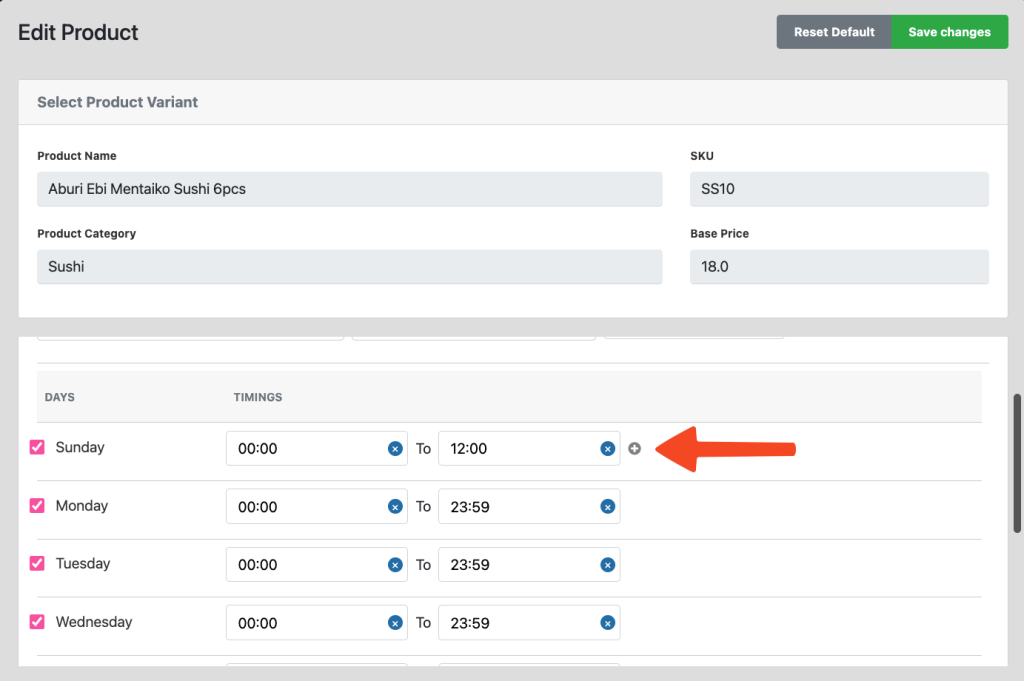 8. Here are some examples of how you can use the second timing function. 
If you have a lunch break and would like to block off ordering in those times.
If your operating hours are overnight and would like to start selling at 10 pm till 6 am.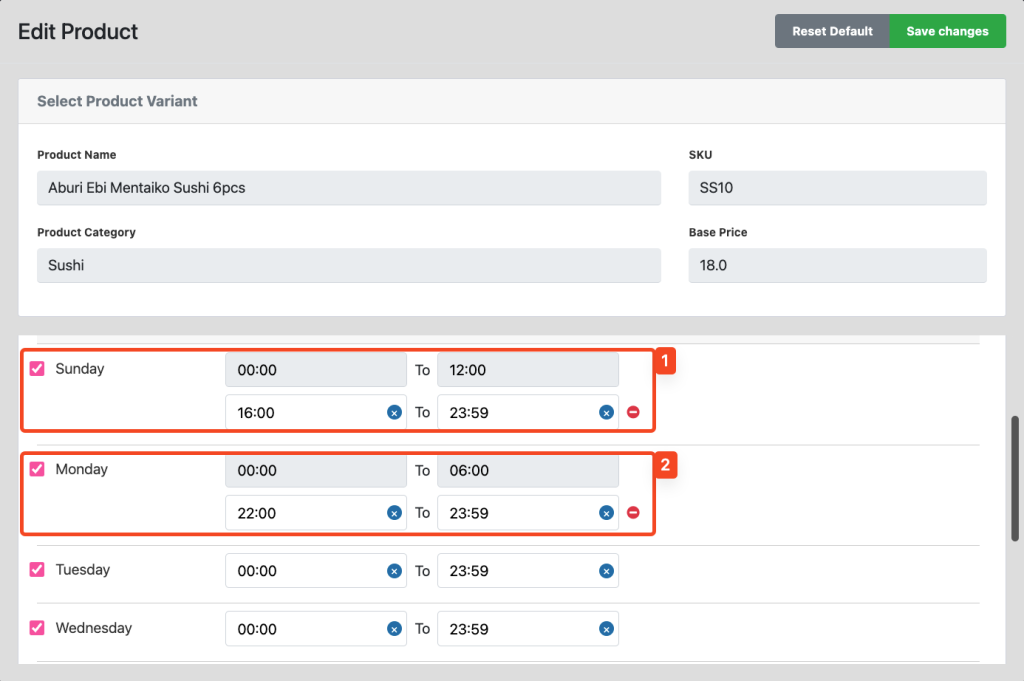 *To bulk edit product availability, see bulk edit function
9. Returning back to the "Products & Menu Listing Page", hovering over the tooltip shows the product's individual availability at each outlet.