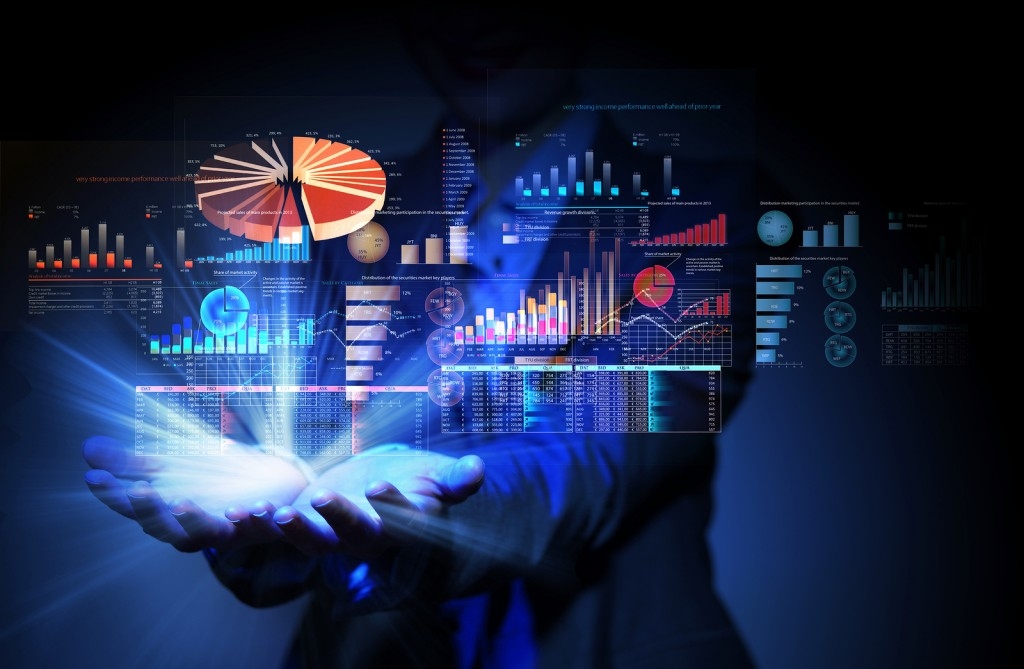 Data is the new currency.
EPOS has leveraged heavily on the power of data harvesting and AI to develop EPOS' proprietary data analytics modules. The latest implementation of our initiatives to empower our customers towards digitalisation is our partnership with IMDA to introduce Better Data Driven Business (BDDB) programme to help our customers gain deeper business insights and scale up their businesses through responsible use of data.
Data visualisation provides easily understood and actionable depiction of harvested business related data. It is crucial in this ever-changing digital era, as speed and time-to-market are keys for businesses to increase market share and grow their customer bases. BDDB programme is the perfect solution as it provides free resources to help SMEs make more effective use of data while safeguarding their customers' personal data to remain competitive in the digital economy.
IMDA's BDDB programme is particularly useful to support SME business owners who are keen to:
Learn about using business data to generate actionable insights in line with the requirements of the Personal Data Protection Act (PDPA) obligations.
Learn about the correct way to collect, combine and share data safely with partners and suppliers.
IMDA's tutorials on five different business objectives for SMEs' can be accessed at:
https://www.imda.gov.sg/bddb-assets/BI-Guide
EPOS Pte. Ltd. is proud to be one of the Compatible Solution Providers.
We aligned our system to allow our customers to capitalise on this module for free!
Users need to log in to Backend Portal, navigate to EPOS Apps – BDDB Export to download the data within the selected date range.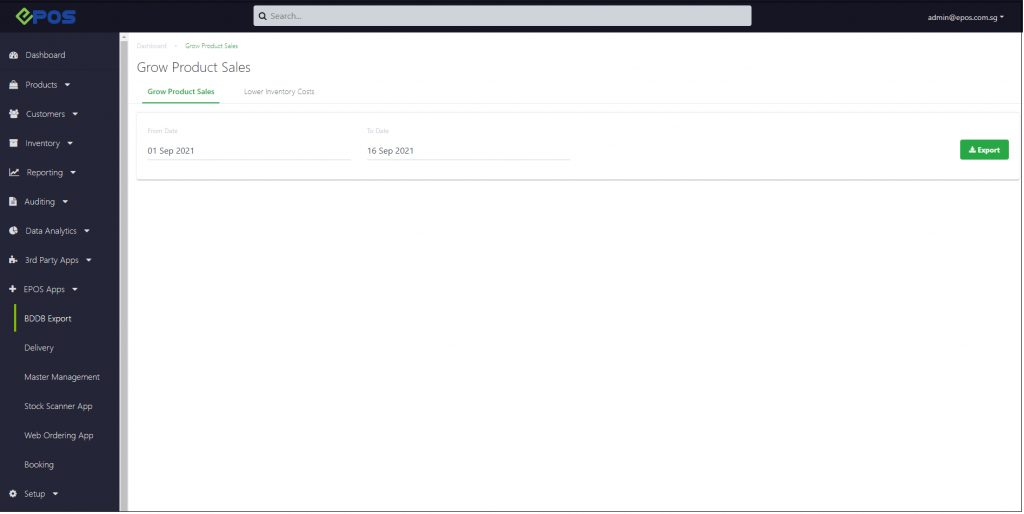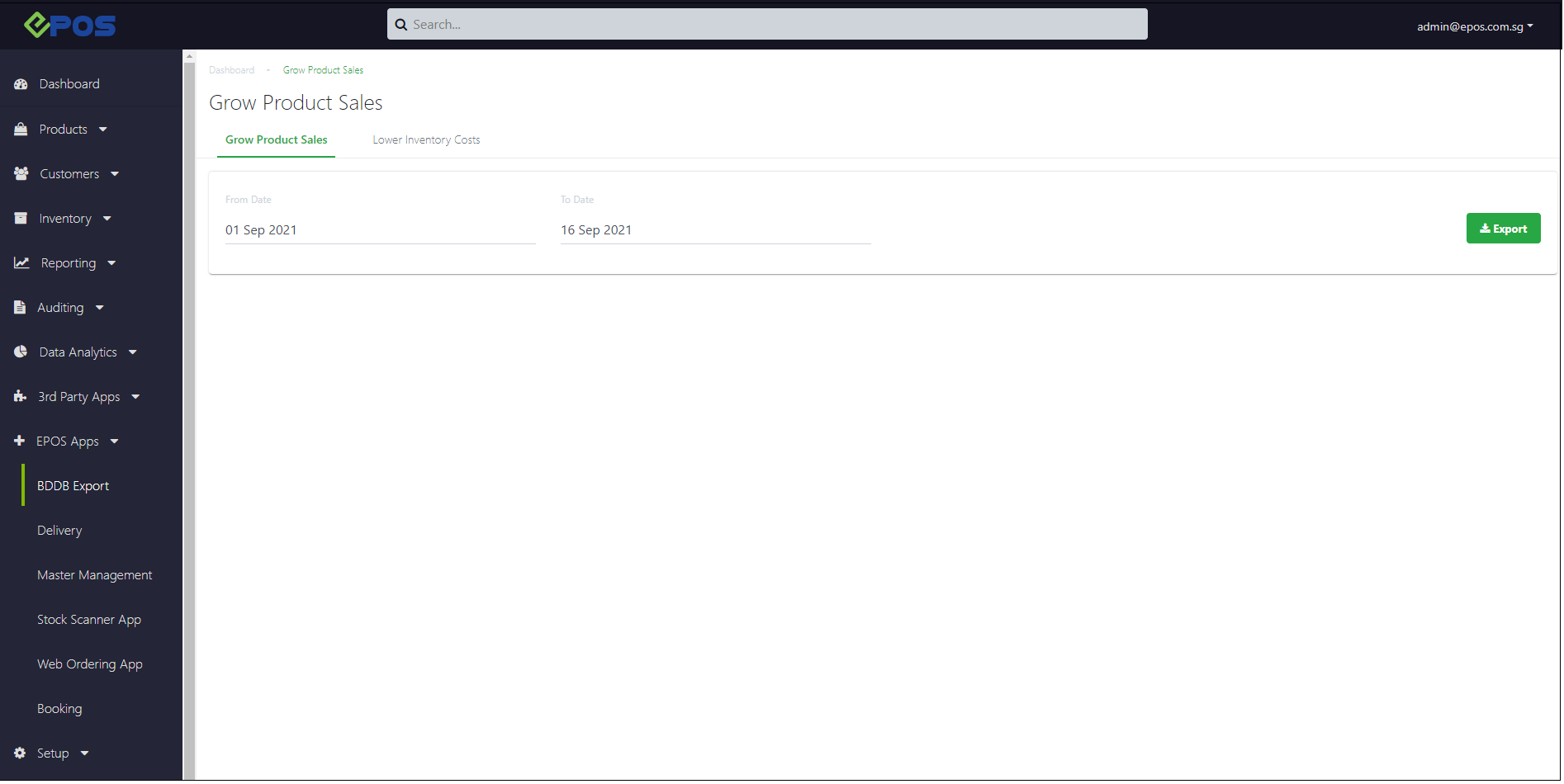 Visualisation charts namely Grow Sales Report and Lower Inventory Costs can be generated using the Business Intelligence tool, which are to fulfil business objectives such as:
Growing the sales of products;
Upselling or cross-selling products;
Optimising inventory management; and
Improving turnover and average age of inventory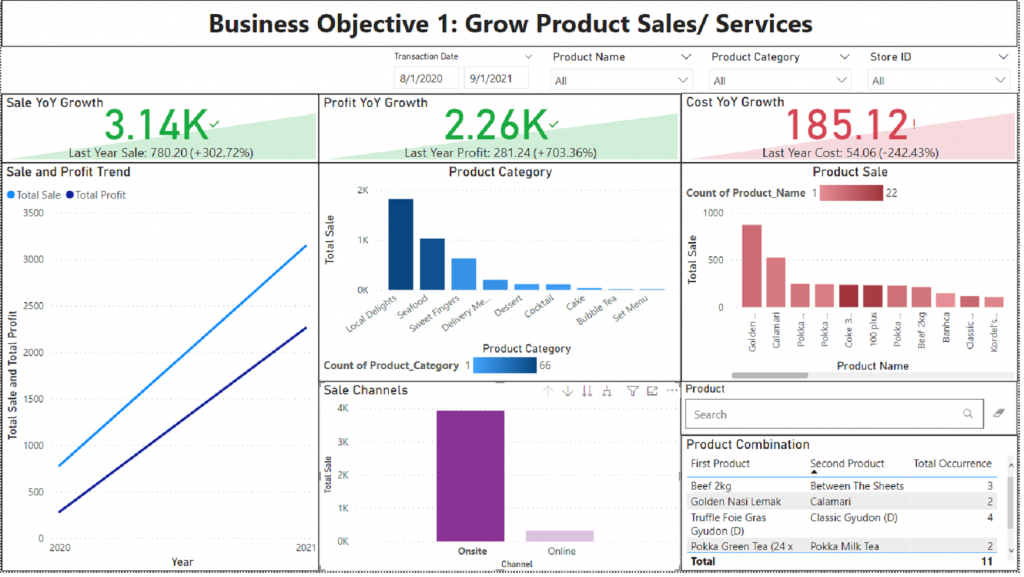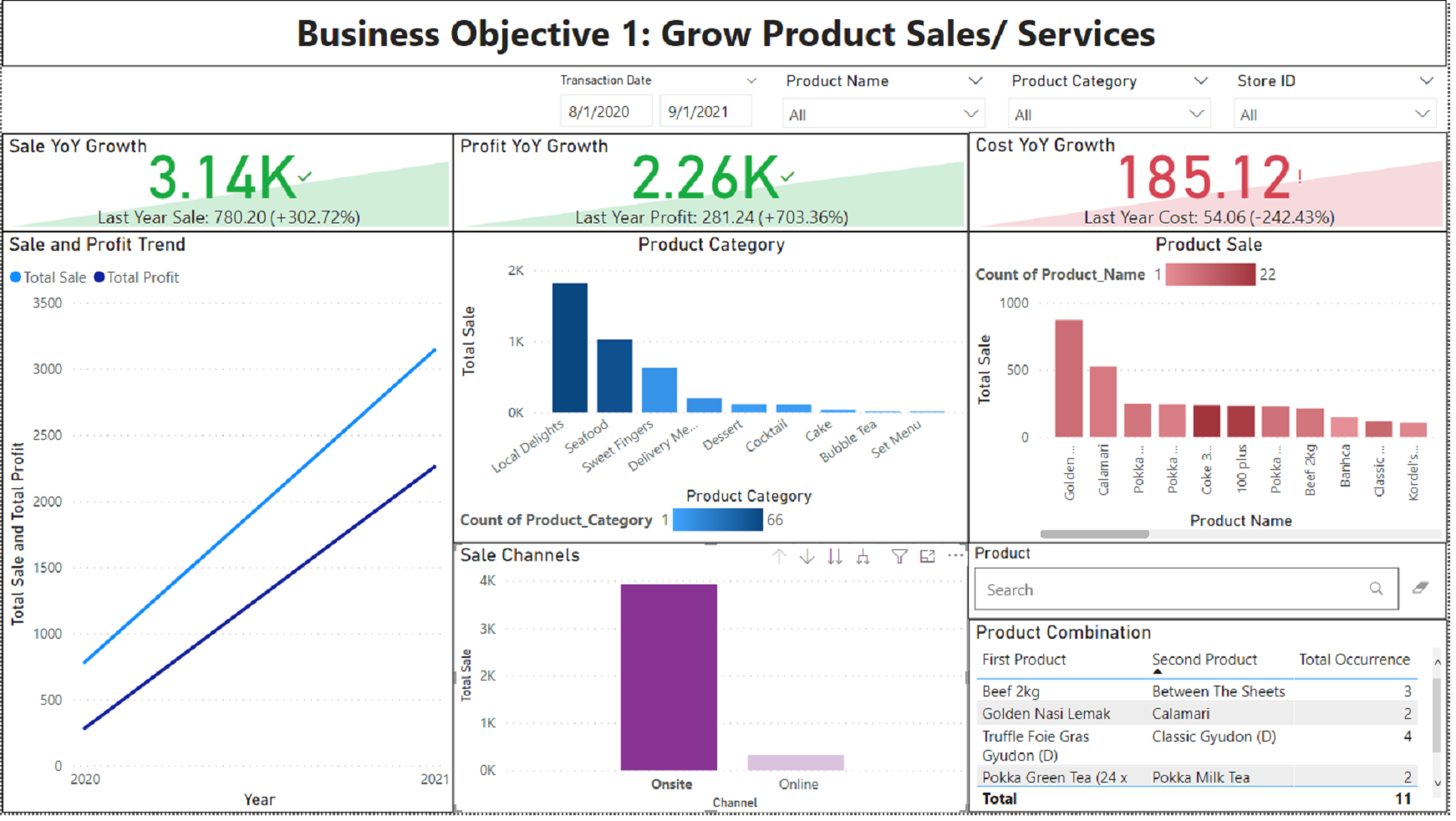 A step-by-step guidance to generate visualisation charts in BDDB tool can be found in this link:
https://www.epos.com.sg/wp-content/uploads/2021/07/BDDB.pdf
EPOS strives to be the backbone of SMEs' data-driven operations.
In EPOS, we endeavour to enhance our systems with advanced yet easy-to-use technologies to help SMEs businesses grow through improved sales, optimised inventory and cost management, and enhanced customer relationship management.
A huge shoutout and congratulations to IMDA on the successful launch! EPOS is grateful and proud to achieve this milestone together with IMDA in the journey of digitalisation progression.
Checkout the launch video here: