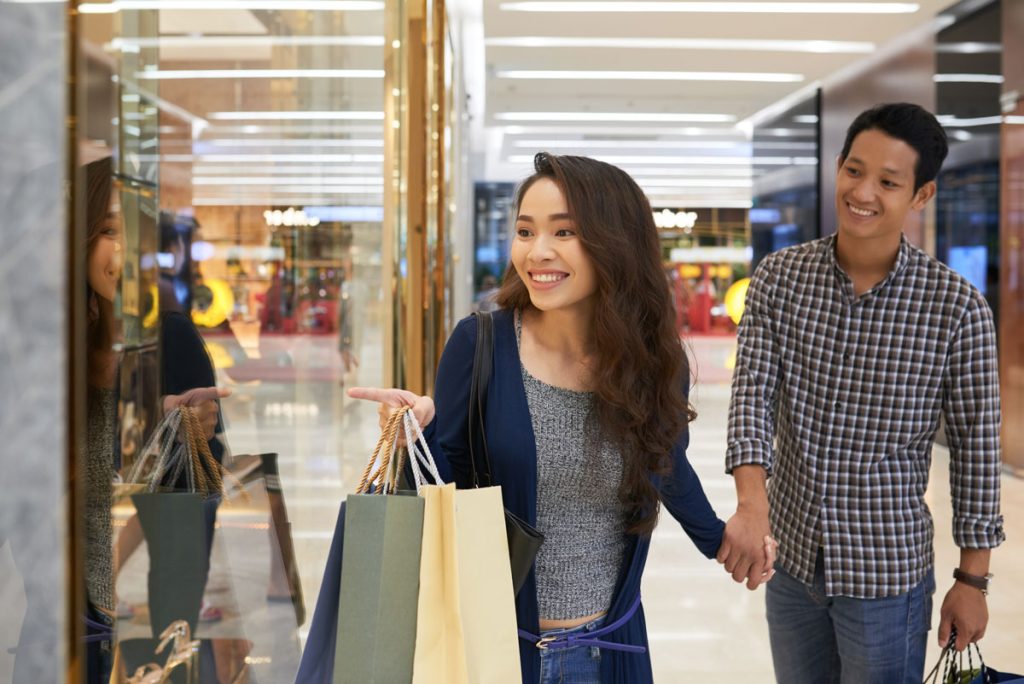 Source: pressfoto via Freepik – Inventory Reports
For any business dealing with products or inventory, you'll know that keeping track of it is crucial for the efficiency and profitability of your business. How can you know what you have on hand if you don't track it? 
Unfortunately, it seems that some small businesses have yet to get the memo. Many still do not track inventory or they use a manual method to do so, making their inventory reports rife with inaccurate data and human errors. In these cases, they are missing out on leveraging reports and data in order to improve their operations, gain insights and eventually, grow their business.
Thus, a part of effectively managing your inventory is inventory reports. In this article, we'll delve into what inventory reports are and why they can be your secret weapon to a successful business.
Inventory Reports & How To Use Them Effectively
1. What is an inventory report?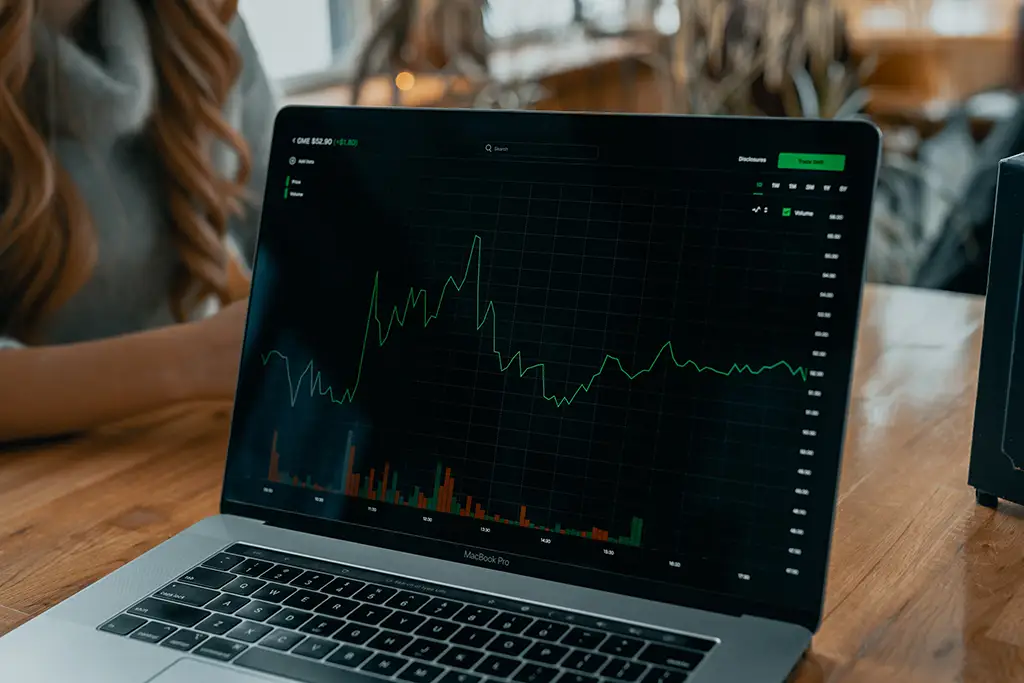 Source: Tech Daily via Unsplash – Inventory Reports
An inventory report is a detailed and comprehensive summary of your business' inventory at a given point in time. They can be generated manually or electronically through the use of an inventory management system or Point of Sale (POS) system.
These reports usually contain essential information such as the quantity of inventory you have, their locations in a warehouse or store, and their overall value. They can also include data on inventory received, sold and returned as a reliable way of assessing stock movement and levels. How healthy is your inventory? Well, you can easily find out by generating a simple report.
2. The benefits of inventory reports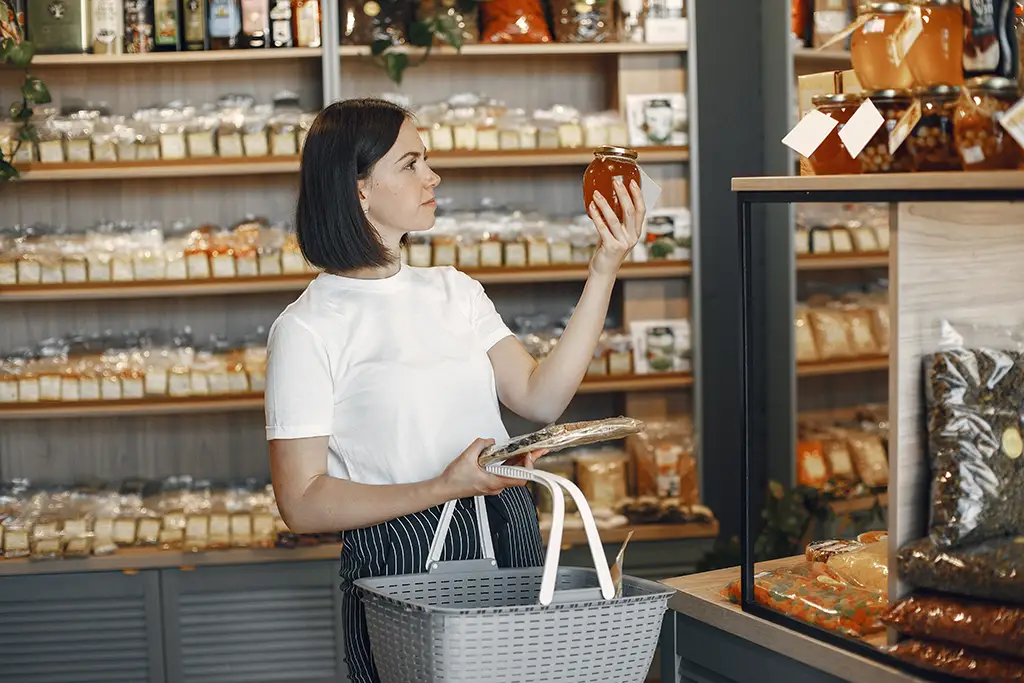 Souce: prostooleh via Freepik – Inventory Reports
Now that you know what an inventory report is, let's take a look at the benefits! Why should you generate them? What do you gain from doing that as opposed to just looking at your general inventory count?
There are several reasons why inventory reports are important and can impact your business. Let's take a look at some of them.
Accurate inventory tracking
The whole point of generating inventory reports is to better understand and track your stock. Inconscient tracking leads to lost inventory, over or understocking, inaccurate stock levels and more issues that can significantly affect your profitability and customer satisfaction. 
How many products do you have and where are they? In a warehouse or in your store? How many are being sold in a day, a week, a month? How much do you need to meet demand? These questions and more are why accurate tracking gives you the ability to catch errors and track your entire supply chain.
Improved demand forecasting and insights
Data-driven decision making is essential for your business growth. You need to know how your business is performing, whether you're meeting your KPIs (Key Performance Indicators) and if your supply chain is effective in order to make the right decisions for your business. By analysing inventory performance, sales trends and your customer behaviour, you are able to identify areas for improvement and optimise your strategies.
Robust inventory management software can also help you generate forecasts for demand VS inventory needs so you are better prepared for customer orders. Not all products are going to be popular and not all of them will need the same quantities as each other. What do customers want next week? Sales trends and customer behaviour can give you a better indication. Therefore, you can optimise your inventory levels and ensure you have the right products at the right times.
Efficient inventory planning
Inventory reports and forecasting as mentioned previously helps businesses determine how much inventory they need and when. How much inventory needs to be replenished to meet demand? By monitoring stock movements and sales patterns, these reports give you the information to set up accurate and automated reorder points as well as optimise your purchasing process and supply chain operations.
Dealing with stockouts or overstocking issues? Well, while there may still be times when you are sold out or overstocked due to unexpected sales trends and disruptions in your supply chain, you still reduce the risk with better planning. 
All in all, not only do inventory reports allow you to cut down on unnecessary costs, you can also optimise your inventory to improve your bottom line.
Better customer service and satisfaction
Maintaining good inventory management is not just beneficial on your side, the business' side, but it also improves your customer satisfaction.
Imagine if you visit a store with a specific item or shopping list in mind, just to find out that the item you're looking for is out of stock. How frustrating is that? Customers are fickle, especially if it's their first time visiting your store. Your first impression matters, and if they don't like what they see, the likelihood of them returning is practically nil. Stock shortages are one of the leading problems they may face.
However, with accurate records of how many products you have on hand, you can fulfil customer orders promptly, and order more when needed to always be on top of your game. Inventory reports also enable you to manage backorders more effectively.
If customers know that you regularly stock their favourite products and provide good service, then they'll be more likely to revisit. That's easy customer loyalty by just improving how you manage your inventory!
3. How to create an inventory report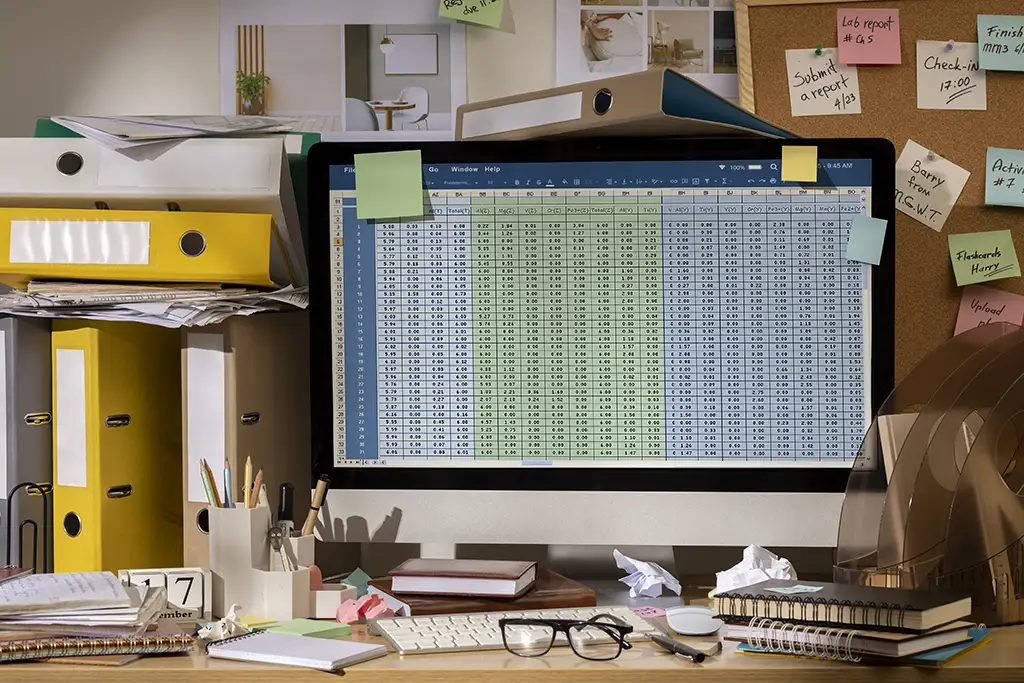 Source: Freepik – Inventory Reports
What do you want to see in an inventory report? What is the outcome you want to get? With so many metrics available to you, it's critical that you consider your KPIs and track what is truly necessary for you to make your operations focused and actionable.
That's not all you need to consider though. You'll need to know what technology you have and how it can help you speed things up. Reliable inventory management software and related technology like POS systems can help you automatically generate accurate inventory reports, avoid human errors and sync data for more efficient operations.
You can also choose to manually create your own inventory reports using Excel spreadsheets; however, that is generally more time and manpower-consuming than using modern tech.
To create inventory reports, there are three steps you must follow: build your inventory list, establish a timeframe, and run your report.
Step 1. Build your inventory list
Start out by listing out every item in your inventory. You can export this from your POS or inventory management software. This list should have basic information about the items like the quantity on hand, their locations, the variants you have, serial and SKU numbers, price and other essential information. You can even add product descriptions, unique characteristics and extra notes. Remember, this information will depend on the KPIs you're trying to track and what you want to find out from these inventory reports.
Step 2. Establish a timeframe
When running inventory reports, it's essential to pull all data at the same time. Otherwise, you will have mismatched information and plenty of discrepancies. That's not something you want. In the next section, we'll discuss how often you should generate inventory reports, but for now, we'll keep it simple. Whatever period of time you want to see, choose that, whether it's a week, month or yearly occurrence.
If you're comparing periods, remember to choose similar ones. For example, sales periods compared to non-sales periods will have wildly different data, so that's not going to help you in the long run.
Step 3. Run your inventory report
Now, it's time to actually run the report. Which type of inventory report are you generating today? Again, this will depend on your goals for the reports. 
This is not the last step in the process, though. Once you run your reports, you will have to look through and analyse the data. What insights does this information bring you? Are there positive or negative trends in your inventory and sales for this period? Auto-generated reports can help you start your analysis, but you may want to dive deeper based on your KPIs.
4. How often do you need inventory reports?
How frequently you generate inventory reports depends on your business and your needs. Regardless, you should make a habit of creating inventory reports regularly to reap the benefits we mentioned earlier. Some common frequencies for generating inventory reports are:
Daily reports.

Businesses with perishable goods, high daily or hourly order volumes, or high inventory turnover may need daily reports to keep track of stock levels, sales and potential stockouts.

Weekly reports.

Those businesses with moderate inventory turnover may simply need a weekly report to summarise any inventory movement, sales trends and significant changes in inventory levels. These types of reports will help you regularly view your inventory health and set appropriate safety stock levels to meet demand.

Monthly and quarterly reports.

Monthly and quarterly reports are great for those with slower inventory turnover, more complex inventory operations or seasonal businesses. They offer a broader summary on inventory performance and monthly/quarterly comparisons, allowing you to make better decisions based on your analysis.

Year-End reports.

When generating inventory reports, year-end reports are essential for you to evaluate your annual inventory performance. Not only are they good for tax purposes and financial reporting, but they also give you comprehensive data on your inventory valuation and cost of goods sold.

Before and after busy seasons.

If you're a business that deals with a lot of busy seasons, like major holiday and sales periods, you'll need to generate inventory reports before and after them. Why? Well, these reports can help you understand period-over-period growth and maximise sales. Are you doing better during Christmas this year as compared to last year?
Of course, when you generate inventory reports wholly depends on your own business operations. No business is completely alike so what works for others may not work for you. Assess factors such as your own inventory turnover, sales volume, seasonality, and any compliance requirements to determine how frequently you should generate inventory reports. It's all about finding the right balance to make informed purchasing decisions, keep customers happy and your business profitable.
5. Types of inventory reports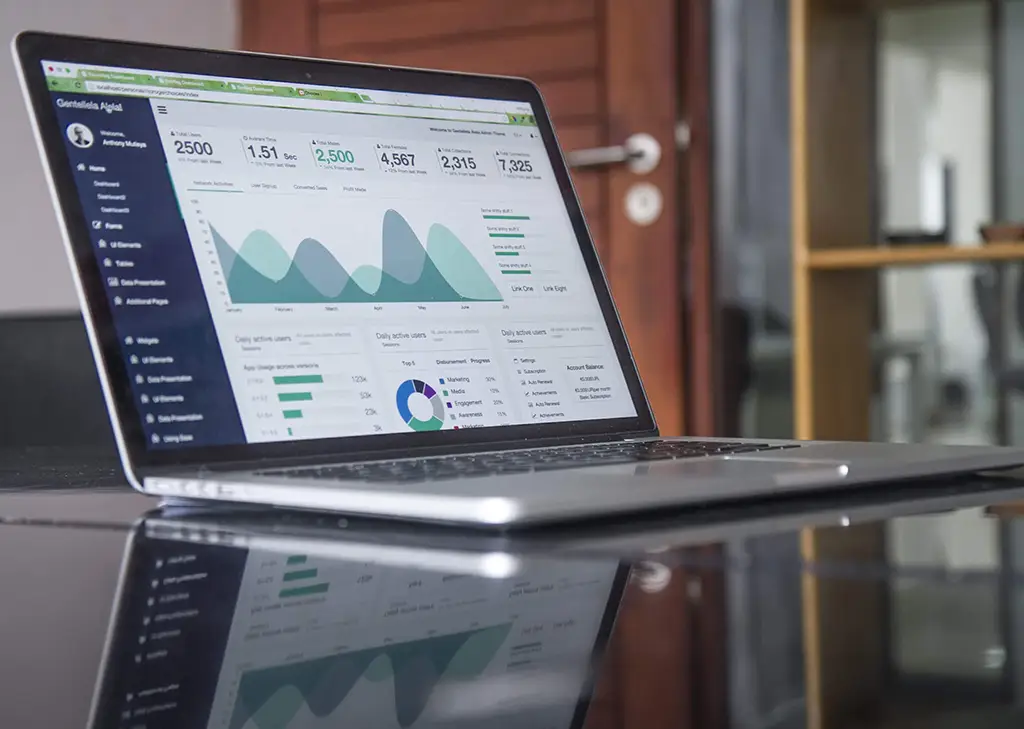 Source: Carlos Muza via Unsplash – Inventory Reports
There is not just one type of inventory report that can give you a holistic view of your business. Effective inventory management means having different reports that provide you with crucial information and valuable insights for better management decisions. 
Some of the most essential inventory reports you should generate are:
Inventory on hand report

Inventory performance report

Inventory valuation report

Aging inventory report

Stock turnover report
Conclusion
Now that you're more informed about what inventory reports are, there's no doubt that they are essential for your business to be successful. These reports not only give accurate data concerning your inventory, but also valuable insights into trends and data-driven decisions that could optimise your operations, supply chain and customer service.
All in all, it's important to note that while low-volume stores can get away with creating their own inventory reports manually, most businesses would highly benefit from investing in an inventory management system.
Interested in learning more? Explore how you can maximise inventory management to your advantage:
EPOS
If you're in need of a robust inventory management system in Singapore, you're in the right place. For businesses seeking an ultra-seamless POS that provides precise control over your inventory, EPOS is one of Singapore's leading POS system vendors. Use powerful features designed to help your business thrive by improving efficiency, reducing costs and increasing profitability. Get to know our system by signing up for a free, non-obligatory demo!
• Written by Adrija Chakravarti
Frequently Asked Questions (FAQs)