This tab serves as a guide to how customers will be using the kiosk through each step: 
Dine-In/Take Away

Making an order 

Making payment
---
Step-by-Step: 
1. My service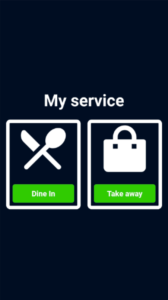 Customers will select the mode of dining.
2. Sal
es Page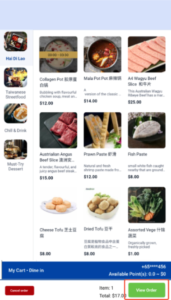 Customers will begin selecting the products/services they would like to purchase. 
Upon selecting products, customers would be able to click on the "View Order" button 
3. Order Con
firmation Page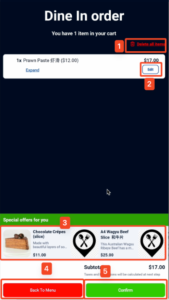 On this page, customers would be able to:
Delete

all items from cart

Edit

items added to cart

Add recommended products

to cart

Go back

and view menu

Confirm order

and proceed to make payment
4. Order Summary Page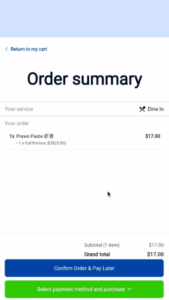 Customers will be able to select what type of payment mode they would like to use.
Clicking the "Confirm Order & Pay Later" button prints a receipt for customers to bring to the cashier for payment.
Clicking the "Select payment method and purchase" button brings customers to the Order Summary Page – Other Payment Methods. 
5. Order Summary Page – Other Payment Methods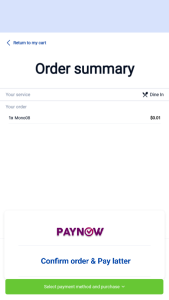 All other in-app payment methods would appear in a list.
💡 To set up payment methods for the kiosk, refer to the "Payment Method" tab.
11. Post-Payment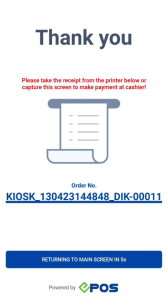 To return to the Sales Page, users can: 
Wait for the time-out countdown to return to the main screen, or

Click "Returning to Main Screen" to proceed to the main screen immediately