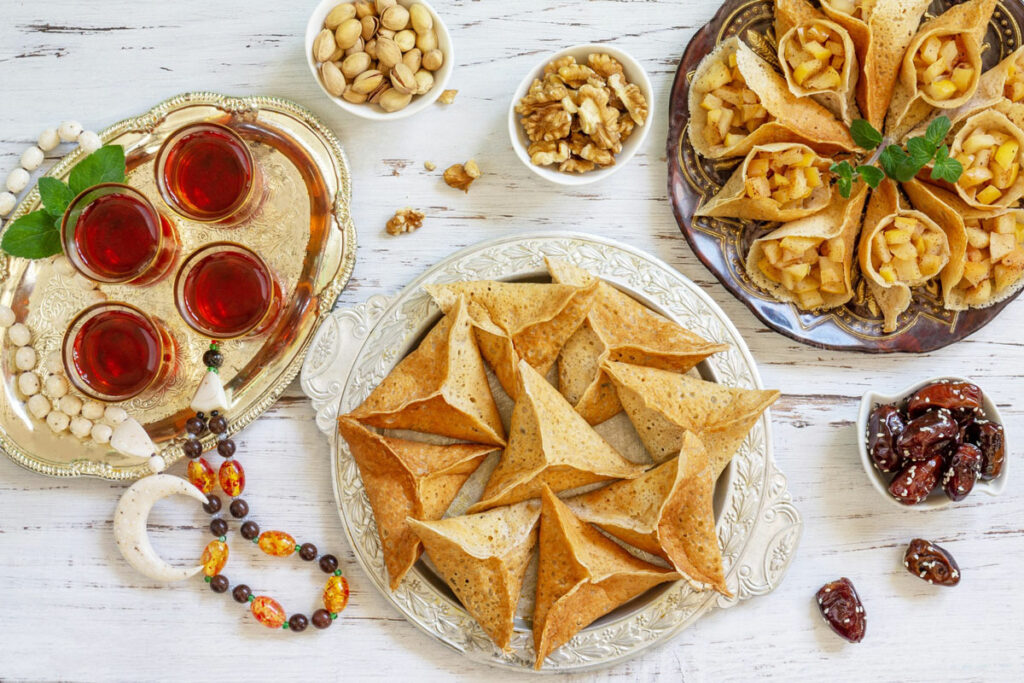 Have you ever been to a Ramadan marketplace in Singapore? It's quite a Bazaar experience!
Ramadan is just around the corner, and with it comes the much-anticipated annual tradition of visiting Ramadan bazaars. These vibrant markets offer an array of mouth-watering delights, from traditional Malay kueh to Middle Eastern delicacies. As we prepare to celebrate Hari Raya in 2023, we've compiled a list of the best Ramadan bazaars that are sure to light up your experience! So fasten your seat belts, loosen your pants, and get ready to indulge in a gastronomical adventure that will leave you craving for more!
Best Ramadan Bazaars in Singapore
1. Geylang Serai Ramadan Bazaar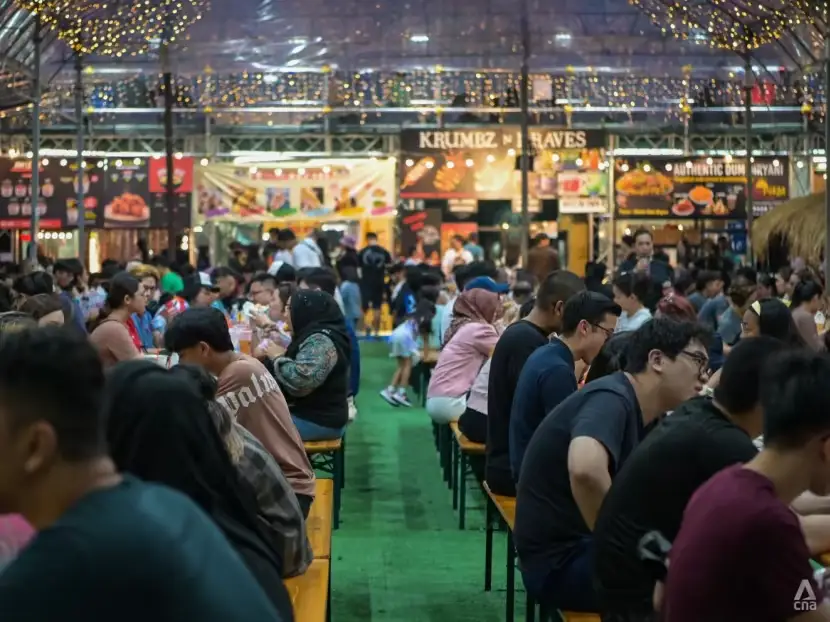 Source: Geylang Serai Ramadan Bazaar via CNA/Hanidah Amin – Ramadan Bazaar Singapore
Facebook: Visit Here
Instagram: Visit Here
Address: Near Wisma Geylang Serai
Operating Hours: 17 March-21 April, 10am -12am
The Geylang Serai Ramadan Bazaar is the largest in Singapore, with over 700 stalls spanning 36 days! Returning after 2 long years of Covid restrictions, they are set to be bigger and better than ever! Enjoy a festive treat while you experience the lively atmosphere with a wide range of halal food options, including traditional Malay cuisine, Middle Eastern dishes, and other local and international delicacies. Over 100 stalls sell food, clothes, accessories, and other goods. Being the largest Ramadan bazaar in Singapore, it has two zones – Souq City and Street Bazaar – featuring interactive art installations and themed areas.
Souq City will be located in the vicinity of Wisma Geylang Serai and will offer a range of food, drinks, and retail items, including community shelves where visitors can donate non-perishable halal food and clothing. Some of the must-try food highlights in Souq City include crispy fried chicken and XXL fries covered in sauce from the Kakak Chicken x Big Big Fries stall, sashimi-grade oysters and jumbo scallops grilled to perfection, and the 3-litre chendol bucket or coconut shake to wash it all down.
On the other hand, the Street Bazaar will stretch from Geylang Serai Market to the area beside Tanjong Katong Complex and will feature three distinct themes and interactive art installations. With over 700 stalls, visitors can expect to find an array of festive food, clothes, and other Raya goodies to shop for. So if you're planning to visit the Geylang Serai Ramadan Bazaar, make sure to bring your appetite and your shopping bags!
2. LalooLalang Pop-up Bazaar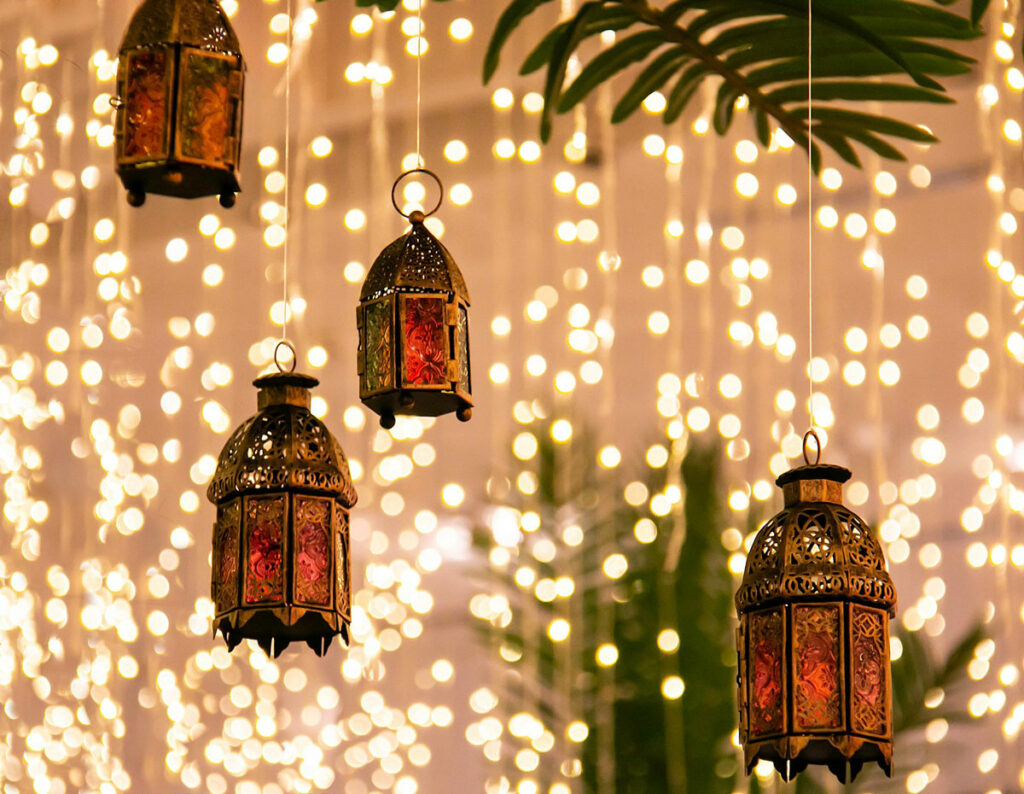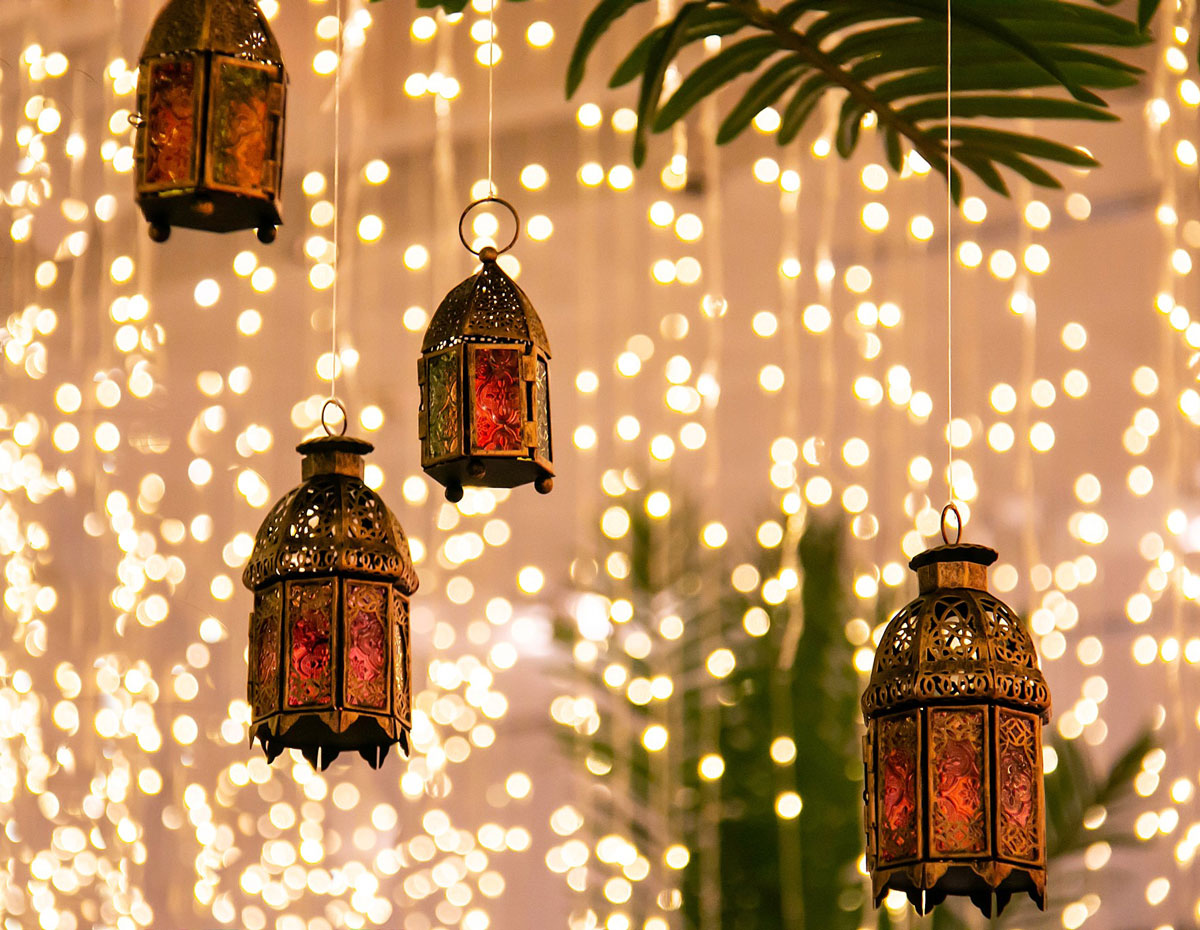 Facebook: Visit Here
Instagram: Visit Here
Address: 28 Aliwal Street, Singapore 199918
Operating Hours: 7 April-9 April, 4pm-11pm
Inspired by the Malay phrase for "passing by", the LalooLalang Raya Pop-Up Bazaar in Kampong Glam is a must-visit event this Ramadan! Known for its wide range of vendors selling traditional Malay food, snacks, drinks, and unique gifts, the bazaar is the perfect place to find baju kurung, a traditional Malay dress worn during Ramadan, and other festive attire. This year's Raya pop-up will take over the whole first floor of Aliwal Arts Centre, featuring a combination of bazaar and flea market with activities galore. Though not technically a bazaar but more of an "outdoor event" according to Laloolalang, you'll find about 50 vendors ranging from food to fashion, providing a great opportunity to support local businesses, as many of the vendors are small, independent merchants. There are halal eats in the area, whether you decide to order takeaway or dine in for iftar.
While the exact lineup of vendors for this year's bazaar has not been announced yet, visitors can expect to see charming stalls offering everything from halal eats to fashion items. In previous years, vendors such as Eat Chulop!, Boms & Buns, Broti, Kream, and T Bob's Corner Steakhouse have participated in the event, offering a wide range of food and drinks to satiate visitors' hunger and thirst after fasting all day!
With 3 days of fun festive vibes, this event celebrates the traditions and culture of the Malay community in Singapore.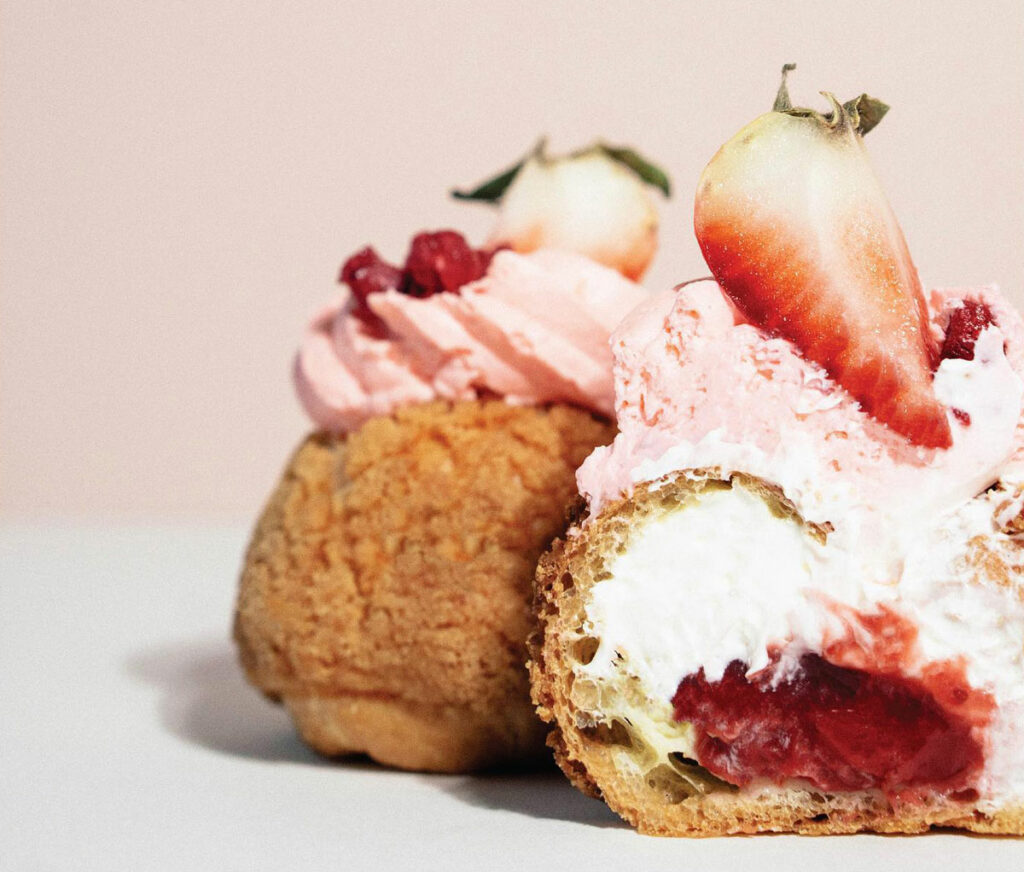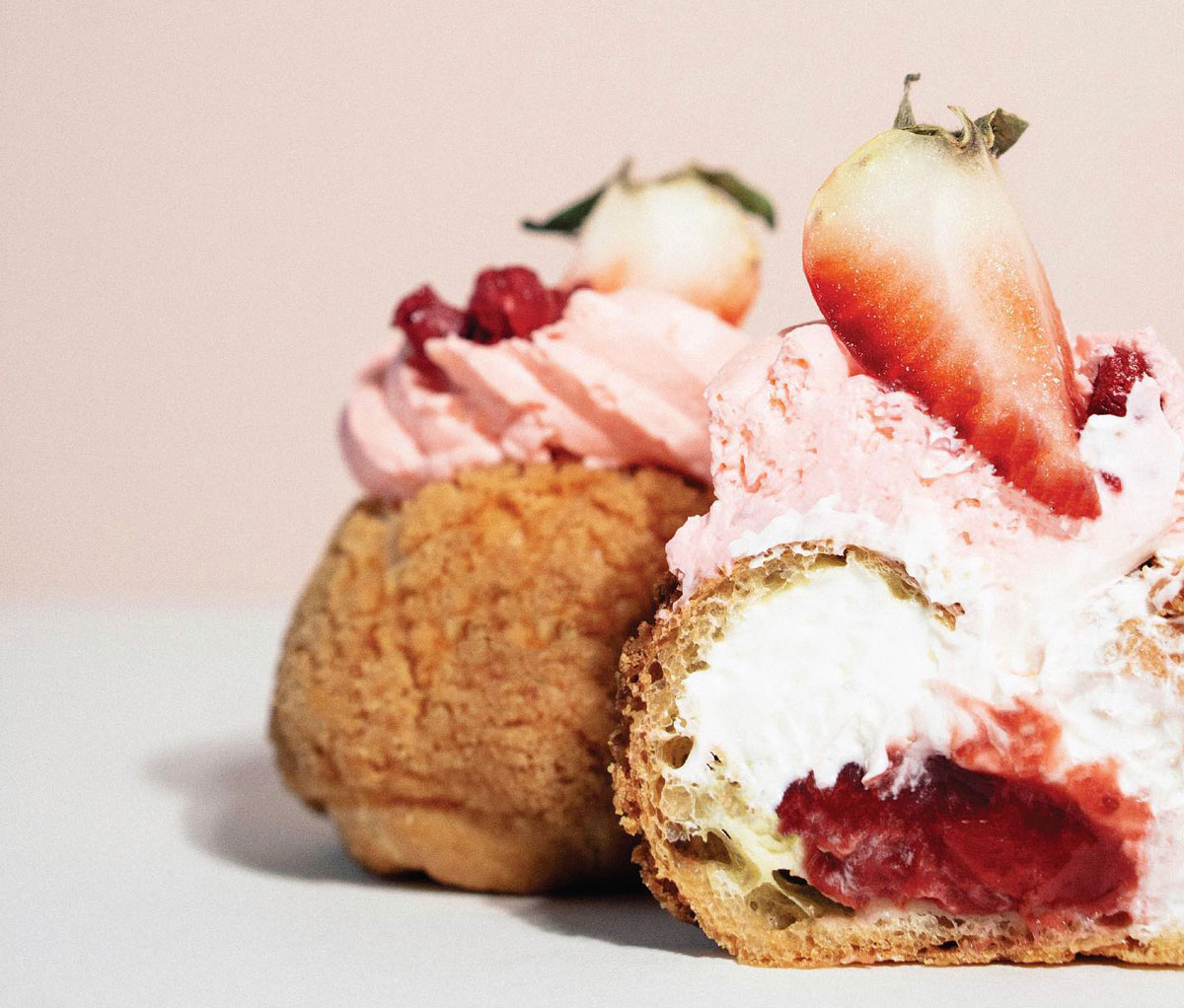 Source: Boms & Buns via Facebook
3. Twilight: Flea & Feast Ramadan Bazaar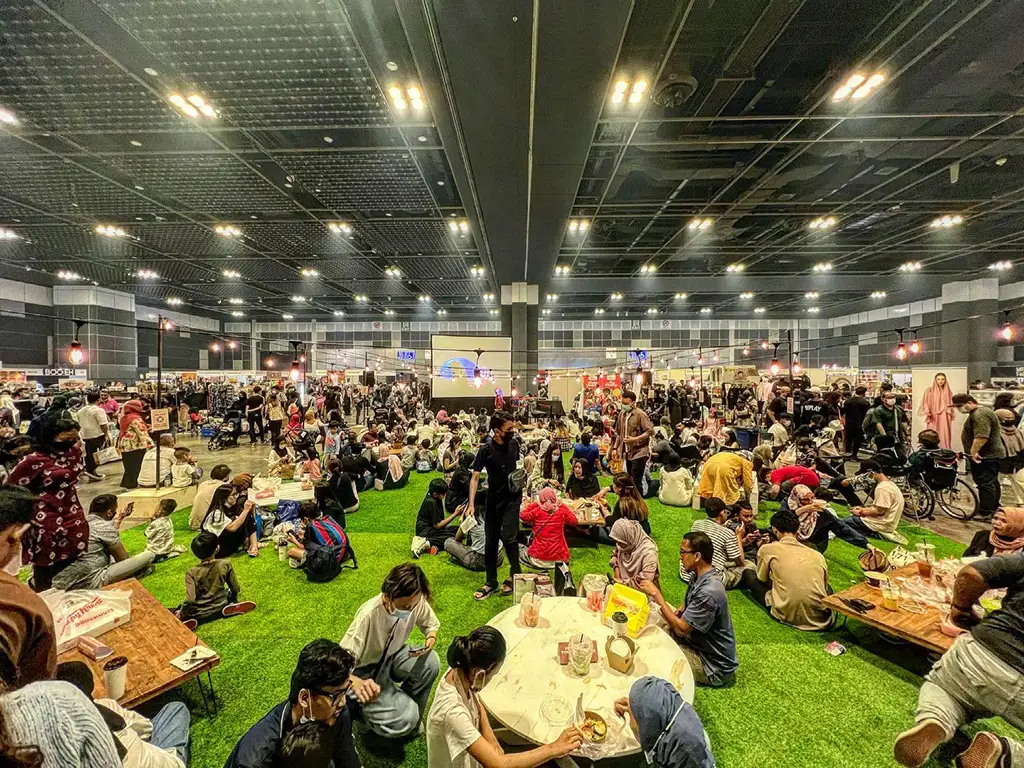 Source: Twilight: Flea & Feast Ramadan Bazaar via Facebook – Ramadan Bazaar Singapore
Facebook: Visit Here
Instagram: Visit Here
Address: Downtown East, Singapore 519599
Operating Hours: 13 April – 16 April, 12pm -10pm
An incredible Ramadan experience for those in the east of Singapore – Twilight Flea & Feast Ramadan Bazaar! This is the place to be for anyone who loves halal street food, shopping, and fun activities. Here, you'll find a wide variety of vendors selling everything from juicy chicken wings to trendy clothes and accessories.
What's more, this bazaar is incredibly kid-friendly with plenty of activities to keep the little ones entertained while you shop or enjoy some tasty treats. From face painting to toy shopping, there's something for everyone regardless of age! And with live entertainment, including music performances and movie screenings, you'll be sure to have a great time with your family and friends. So we would advise you to mark your calendar for April 13-16, 2023, and head down to Downtown East for the ultimate Twilight Flea & Feast experience!
4. Kampong Gelam Ramadan Bazaar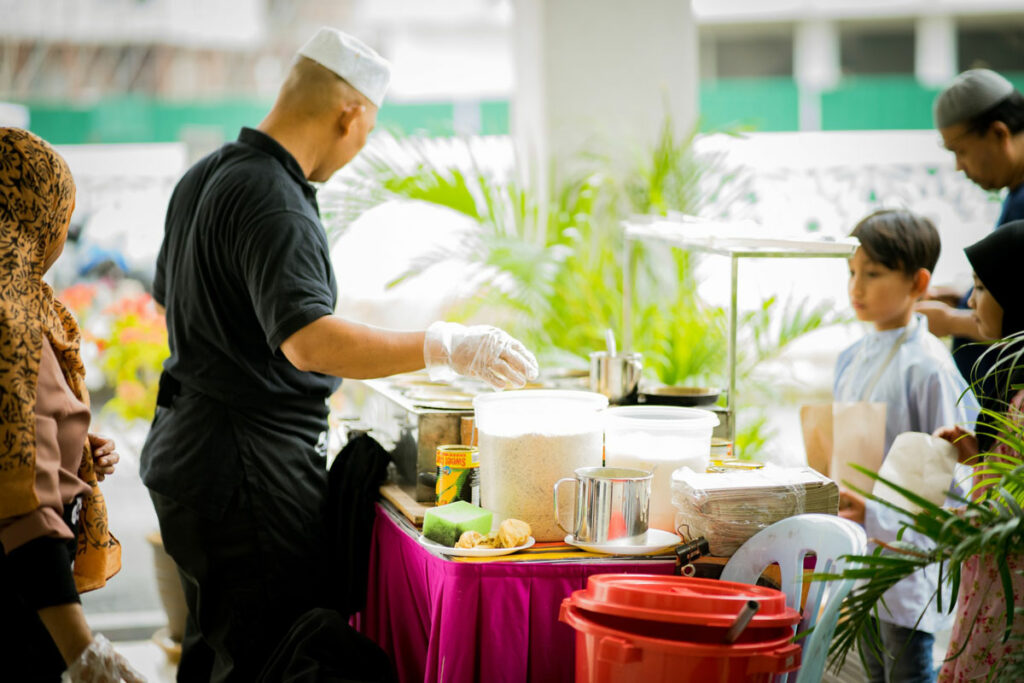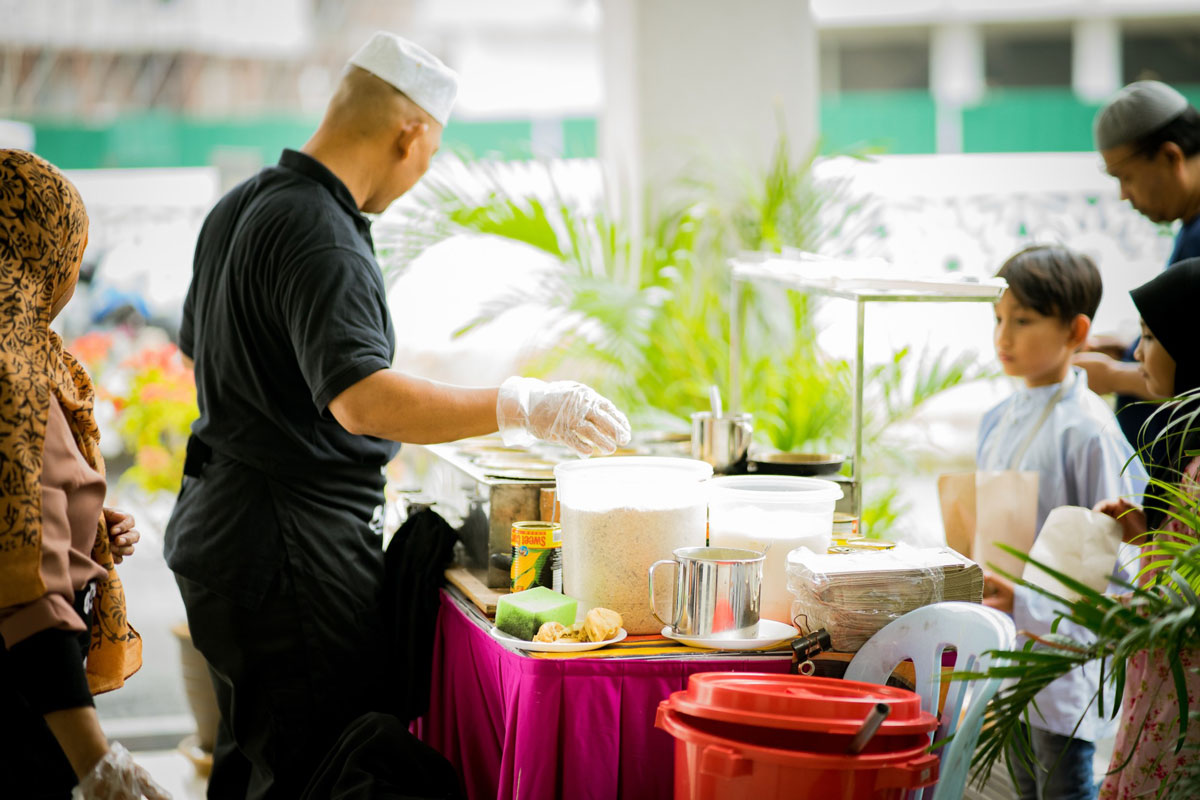 Facebook: Visit Here
Instagram: Visit Here
Address: Kampong Gelam
Operating Hours: March 15 – April 16, 12pm – 11pm
In need of a foodie adventure this Ramadan? The Kampong Glam Ramadan Bazaar is back, with over 80 food stalls and 20 retail booths, this bazaar is the place to be during Ramadan! The bazaar is located throughout the historic Kampong Glam district, with most of the food stands on Kandahar and Baghdad Streets.
If you're looking for a unique bazaar dining experience, check out the mezzanine stand along Baghdad Street. It's decked out with fairy lights and offers a perfect view of the bustling streets below. It's the perfect spot to sit back and enjoy a magical sunset experience while munching on your bazaar buys. Speaking of food, they've certainly got something for everyone! Whether you're craving a Ramly burger, Philly Cheesesteaks from Meatmymeat, halal Korean street food from Bang Bang by Zeekri, or something more traditional like murtabak, you'll find it here. And don't worry about finding a place to sit and enjoy your food; there are plenty of seating options throughout the bazaar, including an air-conditioned area to take a break from the heat.
But the Kampong Glam Ramadan Bazaar isn't just about the food. There's also plenty of entertainment to enjoy, such as aerial light shows on the mosque facade, weekend performances and talks, and a Mass Iftar happening on 1 April with a Pay-it-Forward option for those who wish to share their meal. The atmosphere is festive and lively, with colourful lights and decorations, live music and entertainment, and crowds of people browsing the stalls and enjoying the food!
5. Eid Souk by Mashal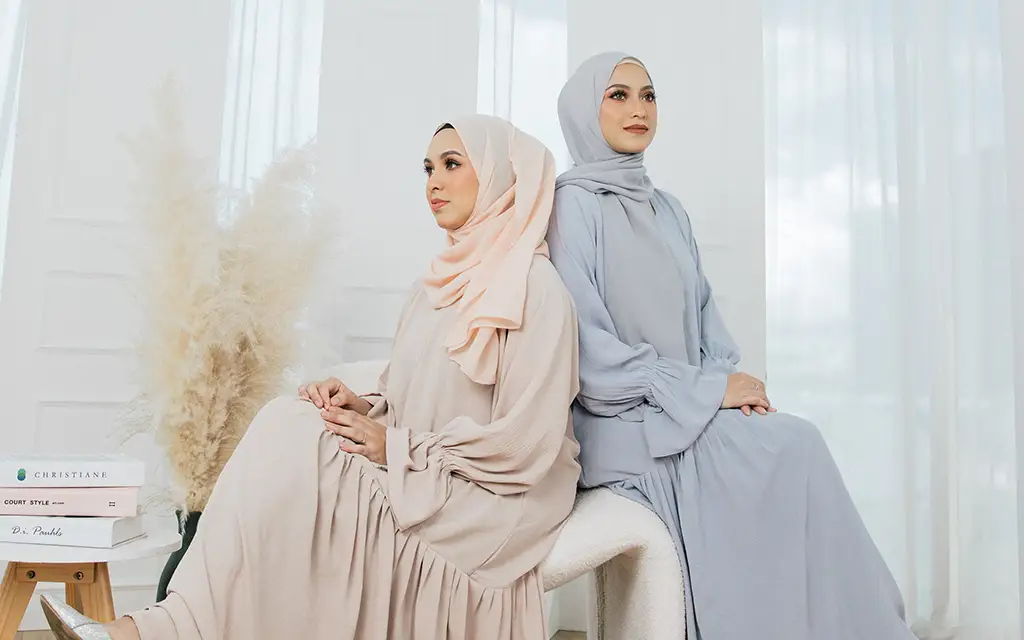 Source: Mashal Abaya via Facebook – Ramadan Bazaar Singapore
Facebook: Visit Here
Instagram: Visit Here
Address: Visual Arts Centre
Operating Hours: 6 April – 9 April, 1pm-10pm
Attention all fashion lovers and beauty enthusiasts! Get ready for a shopping extravaganza like no other! Eid Souk by Mashal Abaya is back and better than ever! This year's bazaar, happening from 6-9 April 2023, promises to bring together a diverse range of vendors all under one roof for one weekend only! From trendy jewellery, stunning abayas, chic bawals and heavenly fragrances, to mouth-watering snacks and delectable halal bakes, this is the ultimate shopping destination for all your Hari Raya needs! If you need a pick-me-up while you shop, why not try some of the amazing ready-to-drink chai from the team behind Leaf & Ember!
With a fantastic selection of brands like Lady N Jewellery, Lavlin Co, Drop Fragrances, and many more, you're sure to find something you love. And, for all you beauty enthusiasts out there, the bazaar will even have vendors selling skincare and beauty products, along with gorgeous hijabs and Baju Kurungs. So, what are you waiting for? Get yourselves ready and head down to Eid Souk by Mashal Abaya for an unforgettable shopping experience!
Conclusion
And there you are! 5 of the absolute best bazaars (IRL!!) where you can celebrate Ramadan 2023! It's been a long time coming!
Want more recommendations on how you can celebrate Hari Raya this year? Feast, snack and shop while you're preparing for Hari Raya Puasa at these places! With Covid restrictions finally lifted completely, we can all let our hair down and celebrate this Ramadan with one another and enjoy the festivities wholeheartedly!
• Written by Jeremy Ugon