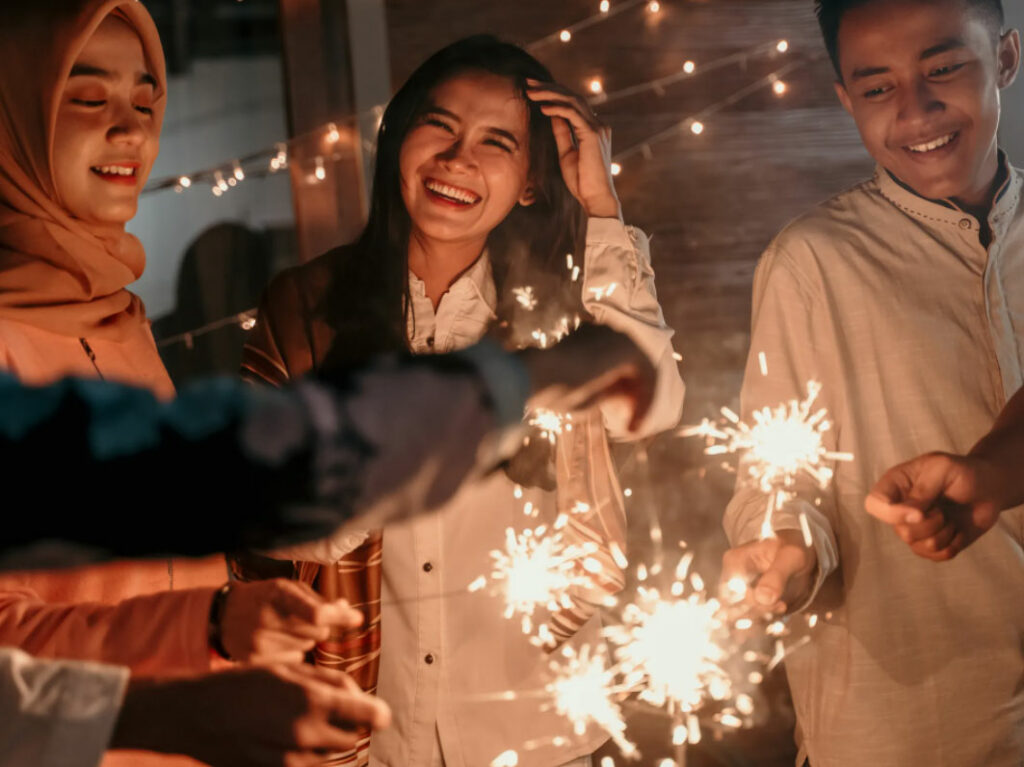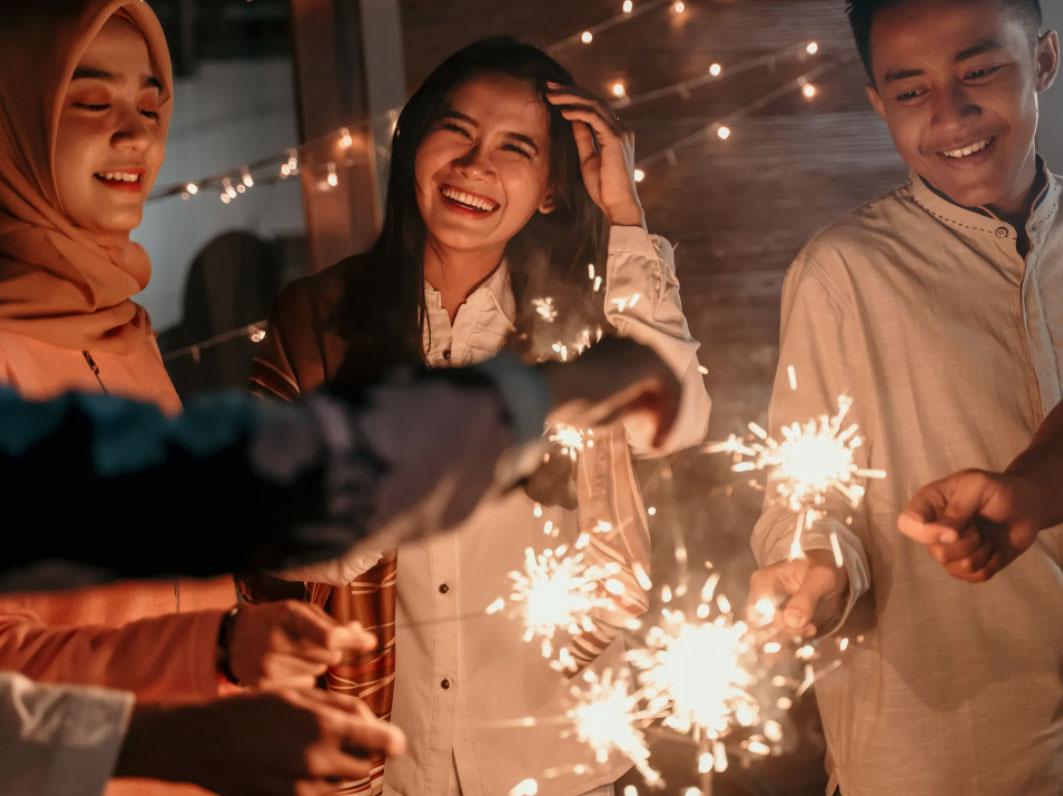 Hari Raya Puasa (also called Eid-al-Fitr or Aidilfitri) is coming up soon and this year, it falls on 3rd May 2022! As a major yearly festival for Muslims, it celebrates the end of the fasting month, Ramadan, and is a time of forgiveness and strengthening bonds between family and friends.
So to prepare for this significant celebration, what's on your to do list? Delicious food? Snacks, treats and other goodies? Beautifully tailored clothing for you like baju kurung and baju kebaya? Gifts for when you go visiting? We've created a list of 14 of the best places where you can prepare for Hari Raya Puasa 2022!
1. Ramadan Bazaars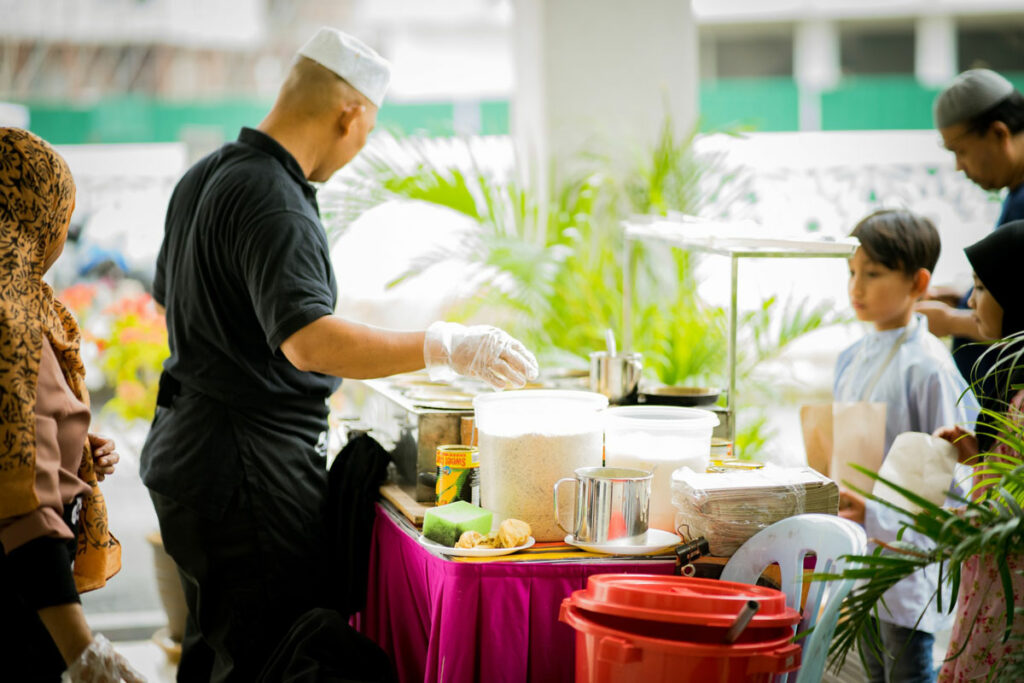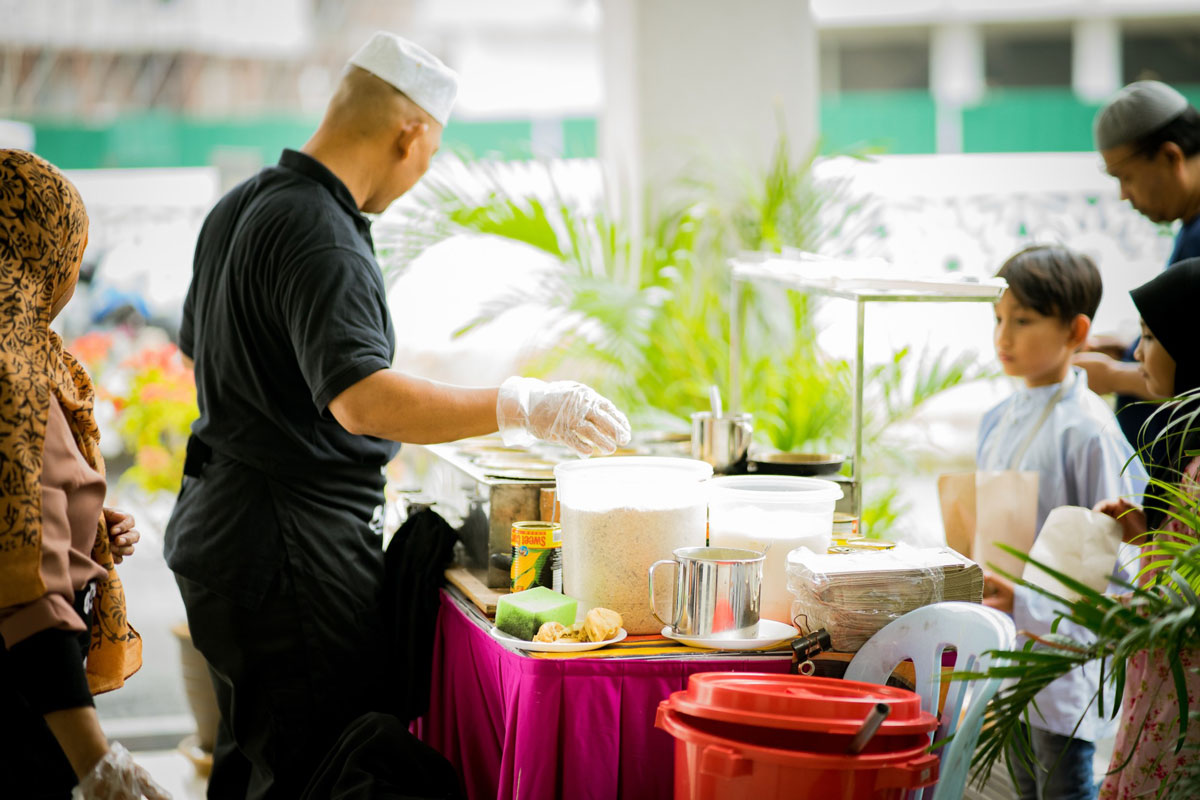 Ramadan bazaars are the first place anyone would go to celebrate Hari Raya Puasa; after all, it's a staple of the festivities. This year, Ramadan bazaars are finally back at 3 physical locations: Wisma Geylang Serai, Kampong Gelam and the Experiential Garden Centre at Simei! After 2 years of not being able to properly celebrate Hari Raya at our favourite bazaars, now you can with some fantastic shops and restaurants setting up stalls! Read more about these 3 IRL Ramadan Bazaars that will light up your Hari Raya!
2. Carousel Buffet @ Royal Plaza on Scotts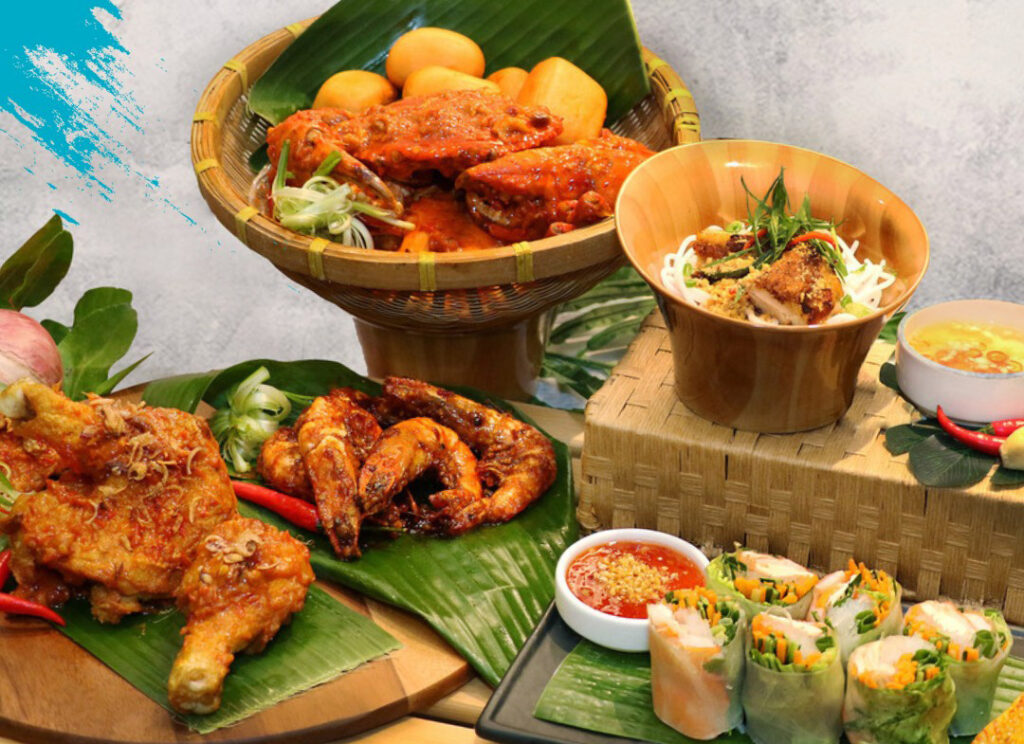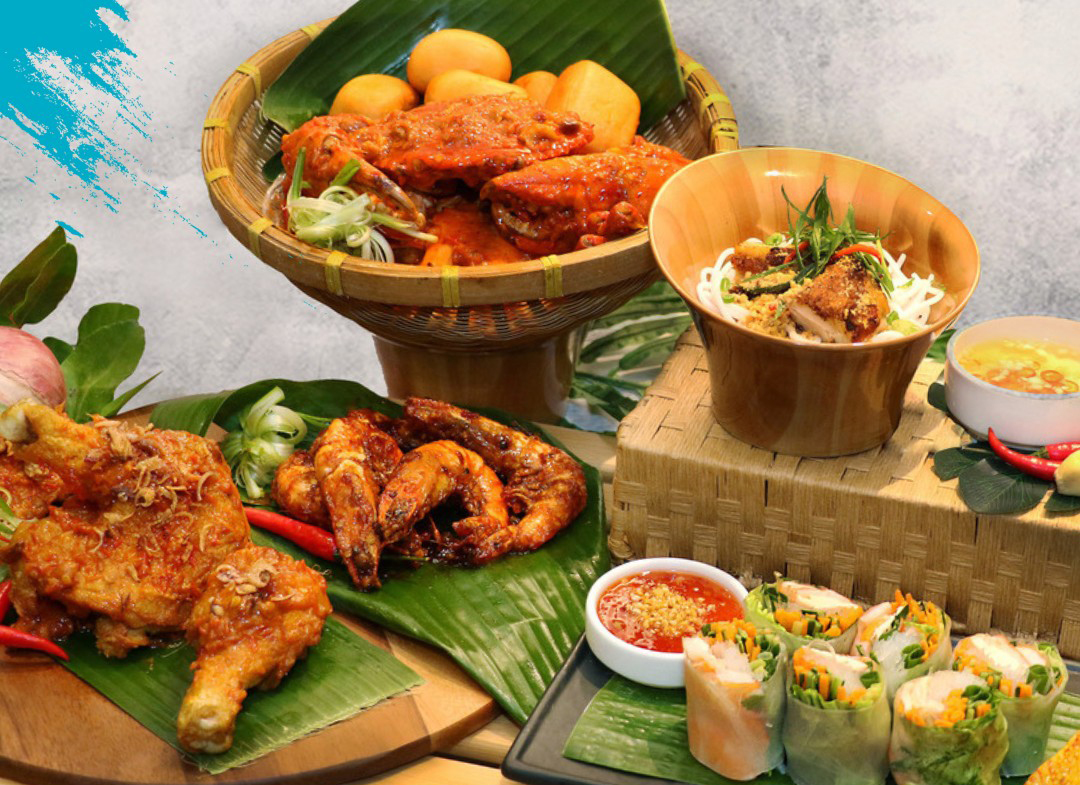 Royal Plaza on Scotts via Facebook
Facebook: Visit Here
Instagram: Visit Here
Website: https://carouselbuffet.com.sg
Address: 25 Scotts Road, Singapore 228220
When: 2 April-2 May 2022, 6:30pm-9:30pm (Dinner)
Carousel brings a buffet experience that will make your tastebuds cry out of sheer delight. With their ASEAN Flavours Buffet, you will experience a range of delectable dishes from many cuisines. From Singapore, Indonesia, Malaysia to Japan, Korea, India and the Mediterranean, you won't want to miss a single bite! And make sure to leave room in your stomach for dessert because Carousel's menu of sweet temptations will leave you drooling. Plus, all food is prepared in Halal-ceritifed kitchens, so you can be sure it's safe for you to eat! What better way to break fast and celebrate Hari Raya Puasa than a feast fit for royalty?
3. Window on the Park
Facebook: Visit Here
Instagram: Visit Here
Website: https://singaporeorchard.holidayinn.com/dining/window-park
Address: 11 Cavenagh Road, Singapore 229616
When: 2 April-8 May 2022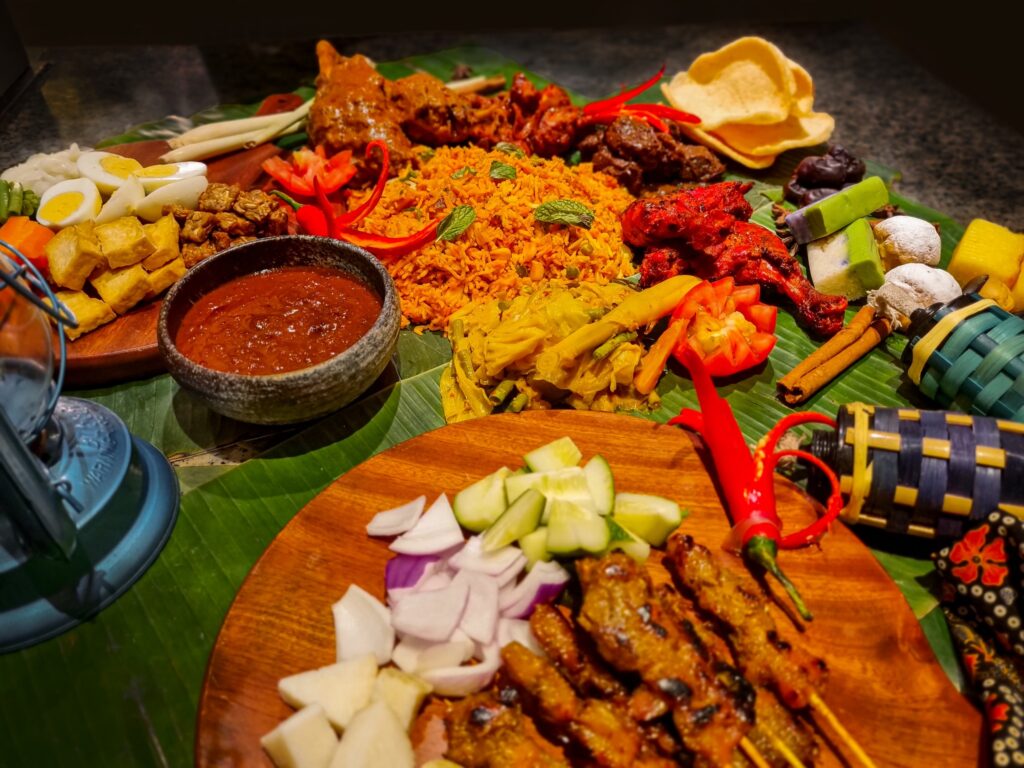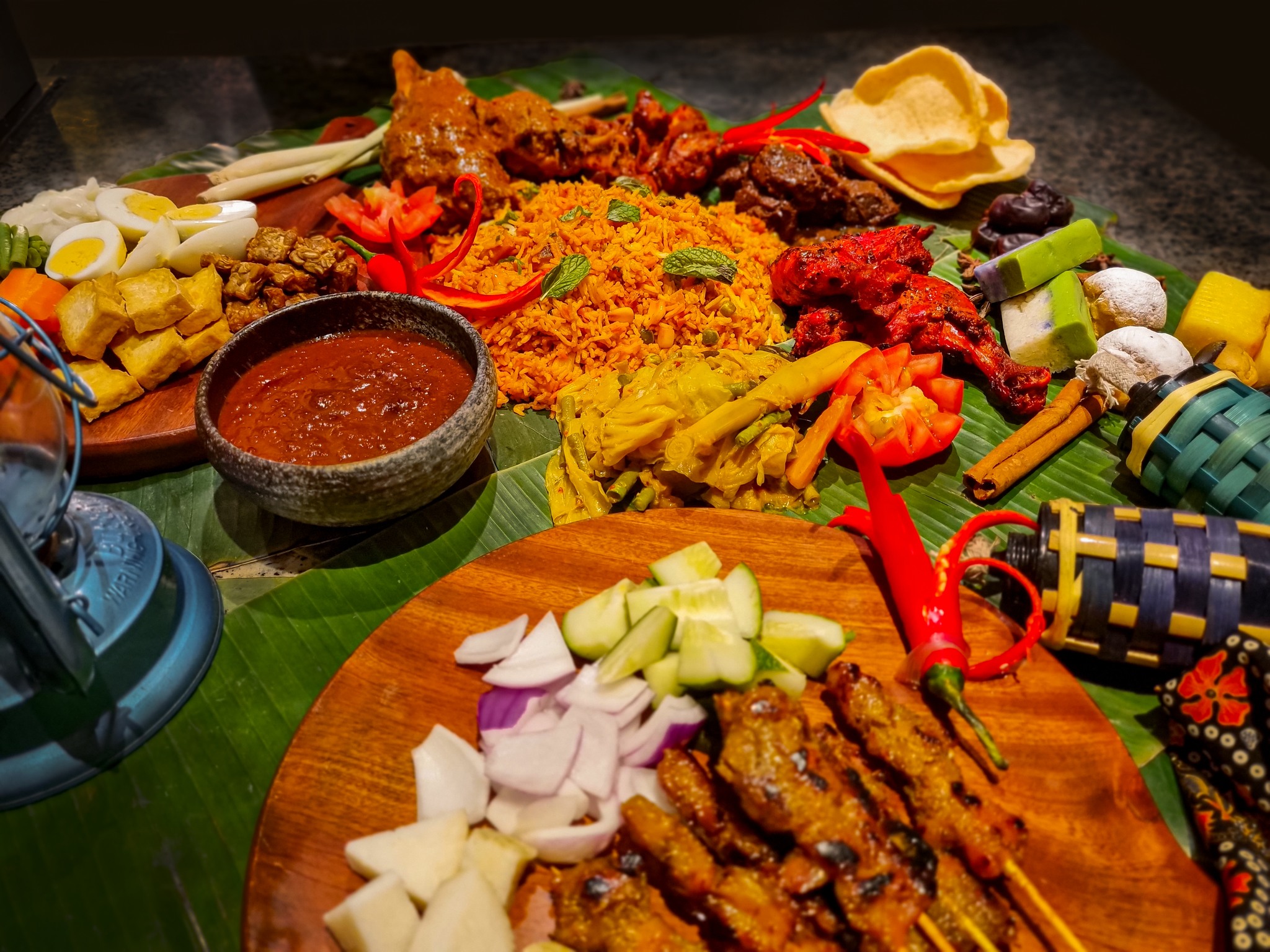 Source: Holiday Inn Singapore via Facebook
Break your fast this year with a feast full of traditional Ramadan cuisine. Holiday Inn's Window on the Park provides you with a delightful curated feast with their Ramadan Iftar Takeaway menu, conveniently delivered to your doorstep! Enjoy your Iftar with some of your Hari Raya favourites: spiced Wagyu beef rendang, ikan goren with sambal and prawn crackers! It's more than just food, it's a heartwarming experience to share an Iftar meal with your family and friends.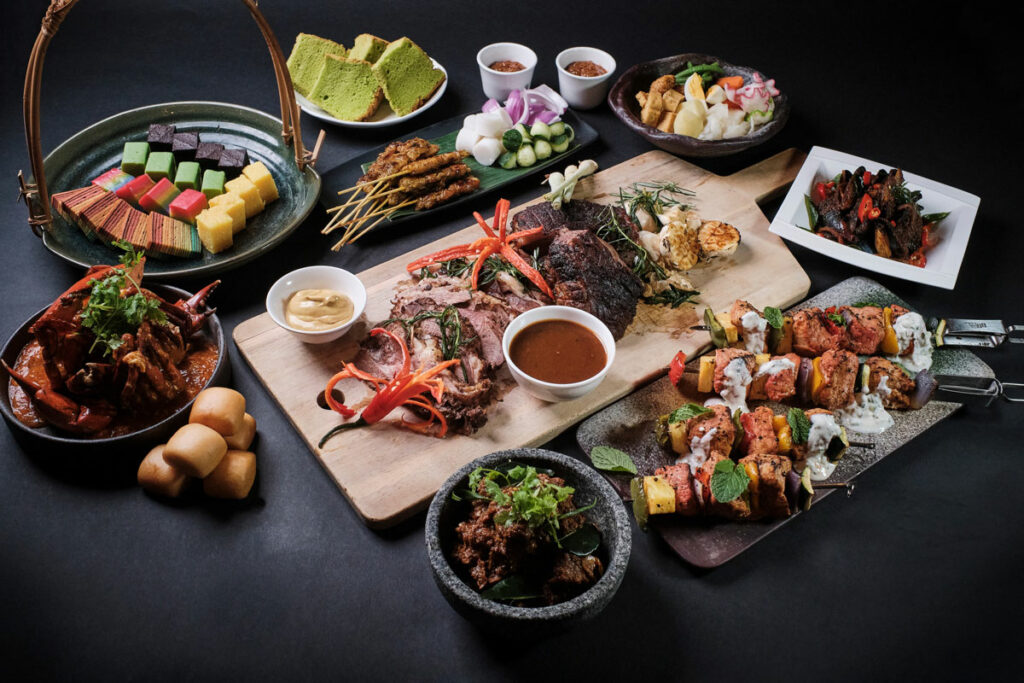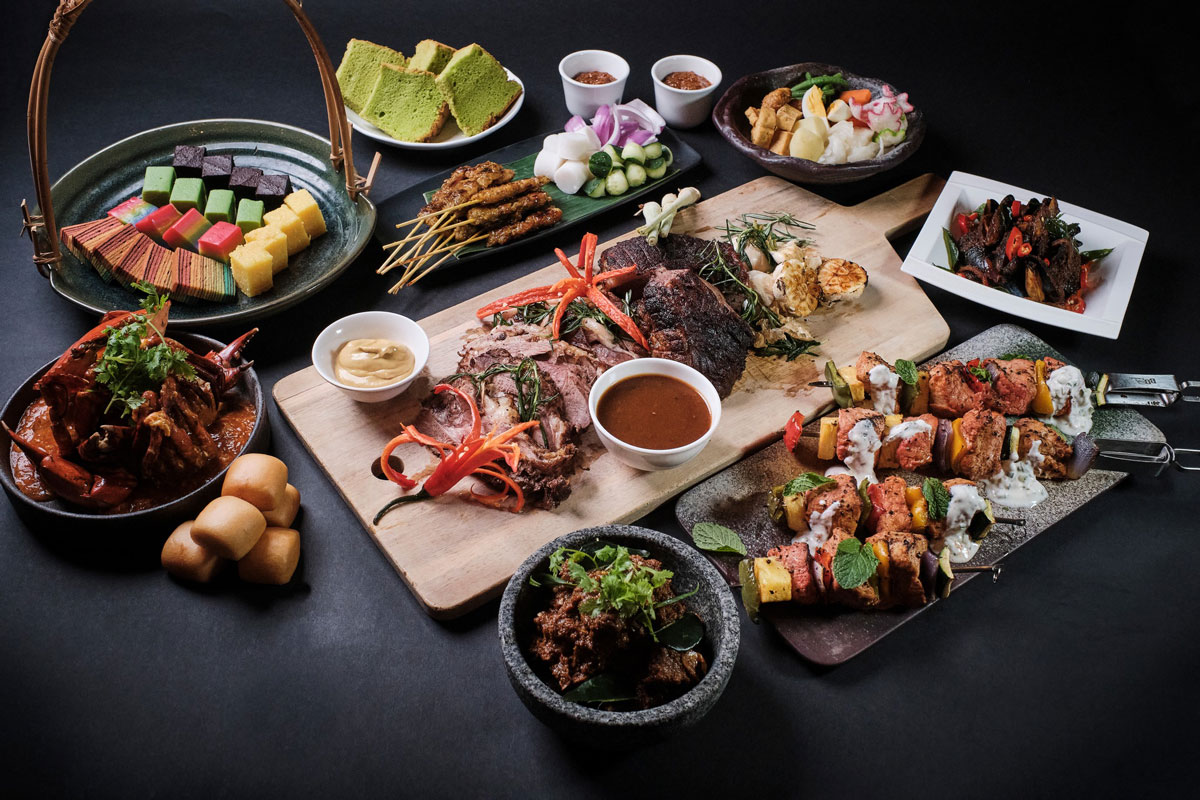 Source: Holiday Inn Singapore via Facebook
Don't want to takeaway your meal? Don't worry, you can also break fast with a delicious spread of nearly 40 dishes, made up of the best Asian, International and local cuisines have to offer. Your taste buds will be hungering for more, even after your stomach says enough! Try wok fried glass noodles with crab meat, and traditional Ramadan classics like pengat pisang with red bean soup, um ali and pandan chiffon cakes! Best of all, finish off with a round of scrumptious kuehs! There's something for everyone! And after fasting month, you can also break your fast on Hari Raya Puasa for the final time!
P.S. There's also a readily available prayer room at the hotel!
4. All Things Delicious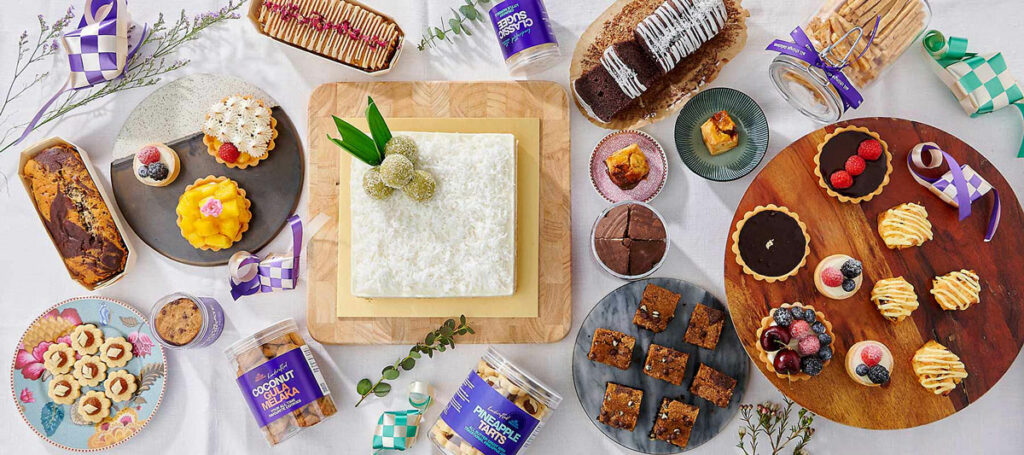 Source: All Things Delicious via Facebook
Facebook: Visit Here
Instagram: Visit Here
Website: https://allthingsdelicious.sg/pages/ramadan-and-raya-shop
Address: 34 Arab Street, Singapore 199733
Operating Hours: Tue-Sun, 8am-7pmWhat's one of the best places to get perfect Hari Raya Puasa snacks? All Things Delicious, of course! Crunch on seeds, nuts and granola of all kids, or bite into some delicious tarts, cookies and cakes. There's never such a thing as too many Hari Raya Puasa sweet treats! Gifting them to someone? Too many choices or too lazy to pick and choose what you want to give? We've all been there. With All Things Delicious' Eid Mubarak Gift Boxes, bags, care packs and adorable Raya Ready hamper baskets, you're all set with a bunch of goodies! Just choose one you like and gift it to your family and friends. They even have an Iftar-to-go mini buffet for you to dig into once the sun finally sets after a long day!
5. Cik Fah's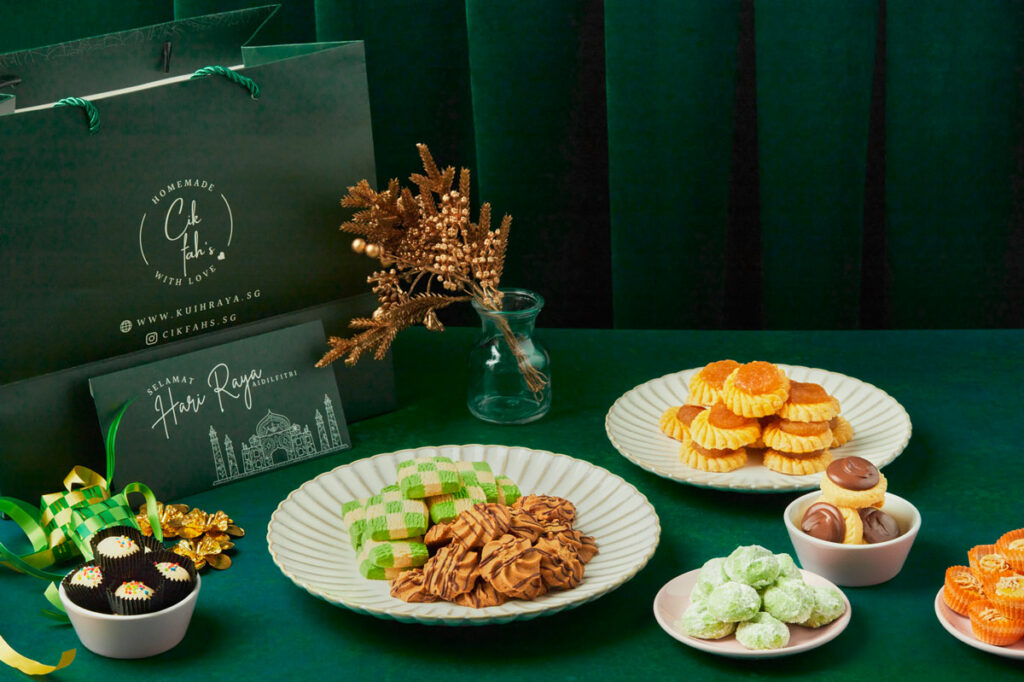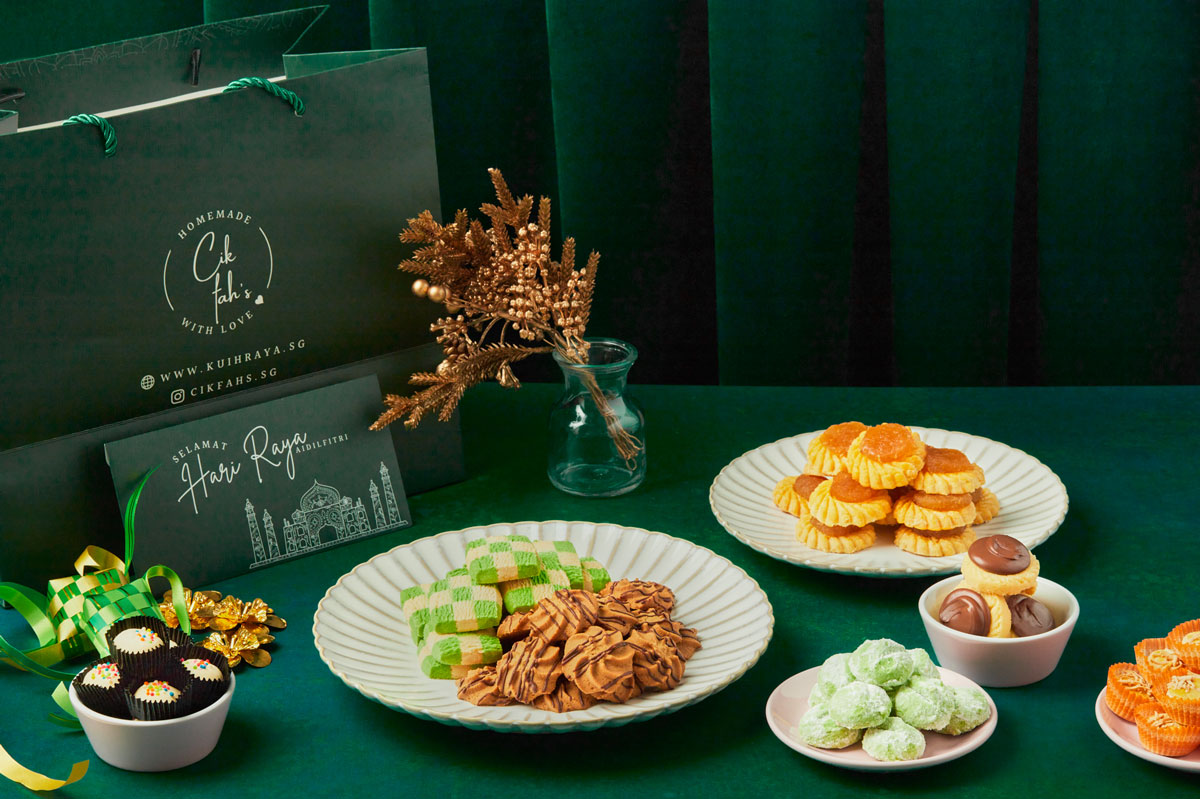 Source: Cik Fah's via Facebook
Facebook: Visit Here
Instagram: Visit Here
Website: https://kuihraya.sg/
Operating Hours: Daily, 10am-6pm
Having started off as a small business just for family and friends, Cik Fah's has turned into one of Singapore's favourite places to get handcrafted kuihs. Using the best ingredients they have and modified, authentic family recipes, this Muslim-owned bakery has all the Raya treats you could desire. Choose from mini makmurs, pineapple tarts, Nyonya Kapets, the ever-popular Kueh Lapis (it comes in pandan, prune and even rainbow!), Kuih Kapets, cookies, chips and crisps of all kinds! Celebrate Hari Raya Puasa 2022 with some crunchy, mouth-watering treats that will satisfy your sweet tooth… or not, you may just end up wanting more!
6. Happy Halal Cookies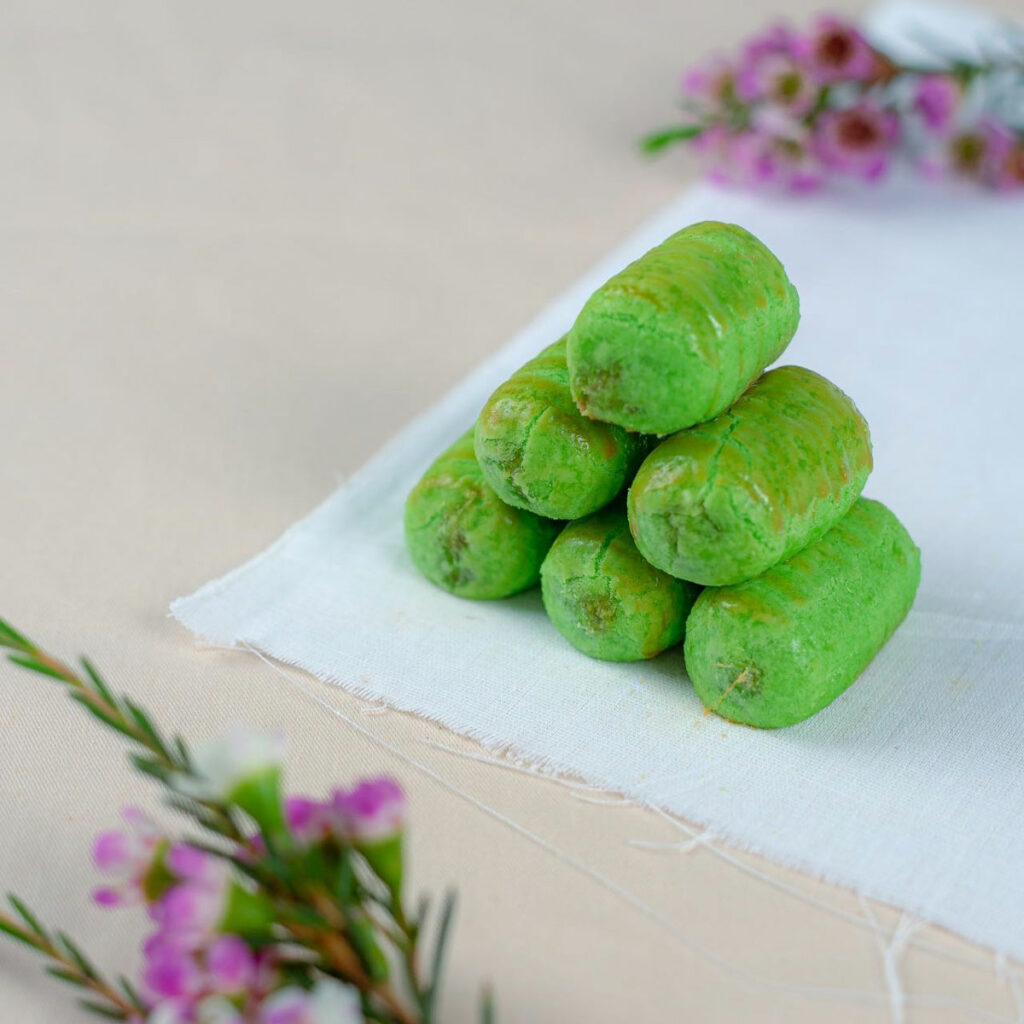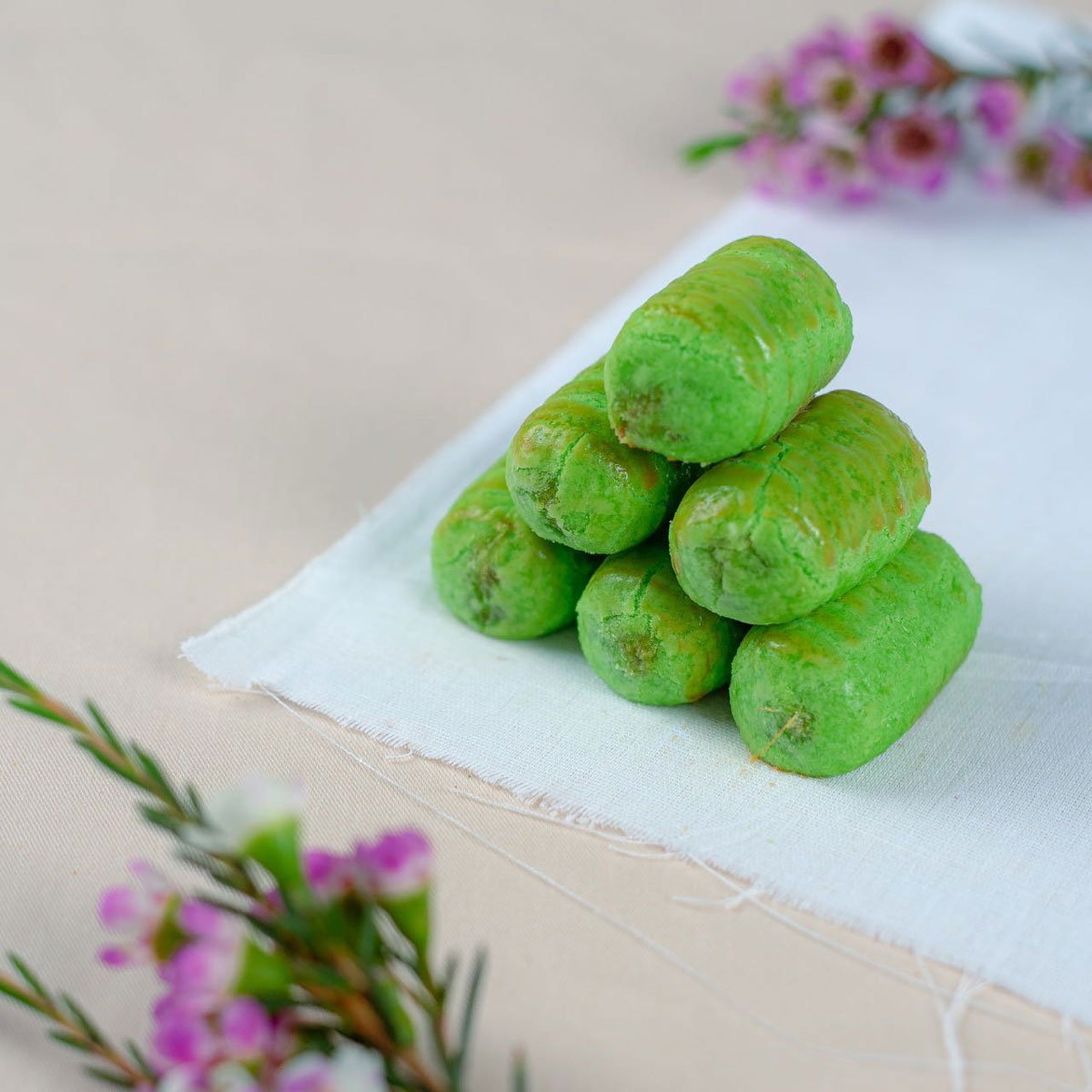 Source: Happy Halal Cookies via Facebook
Facebook: Visit Here
Website: https://halalcookies.com.sg/
Operating Hours: Daily, 10am-7pm
Happy Halal Cookies believes in serving unique flavours and happiness through their, well, handcrafted Halal cookies. It's the "Heaven of Cookies", right here in Singapore. From pineapple tarts to Nyonya Kepets, floss rolls to Biskut Makmurs, Suji Balls and layer cakes, there are plenty of Hari Raya goodies to munch on! Moreover, if you want to bundle your Raya goodies, you can also get a bundle of Kuih Raya so you can select either 5 or 10 kuihs at a discounted price!
7. Mdm Ling Bakery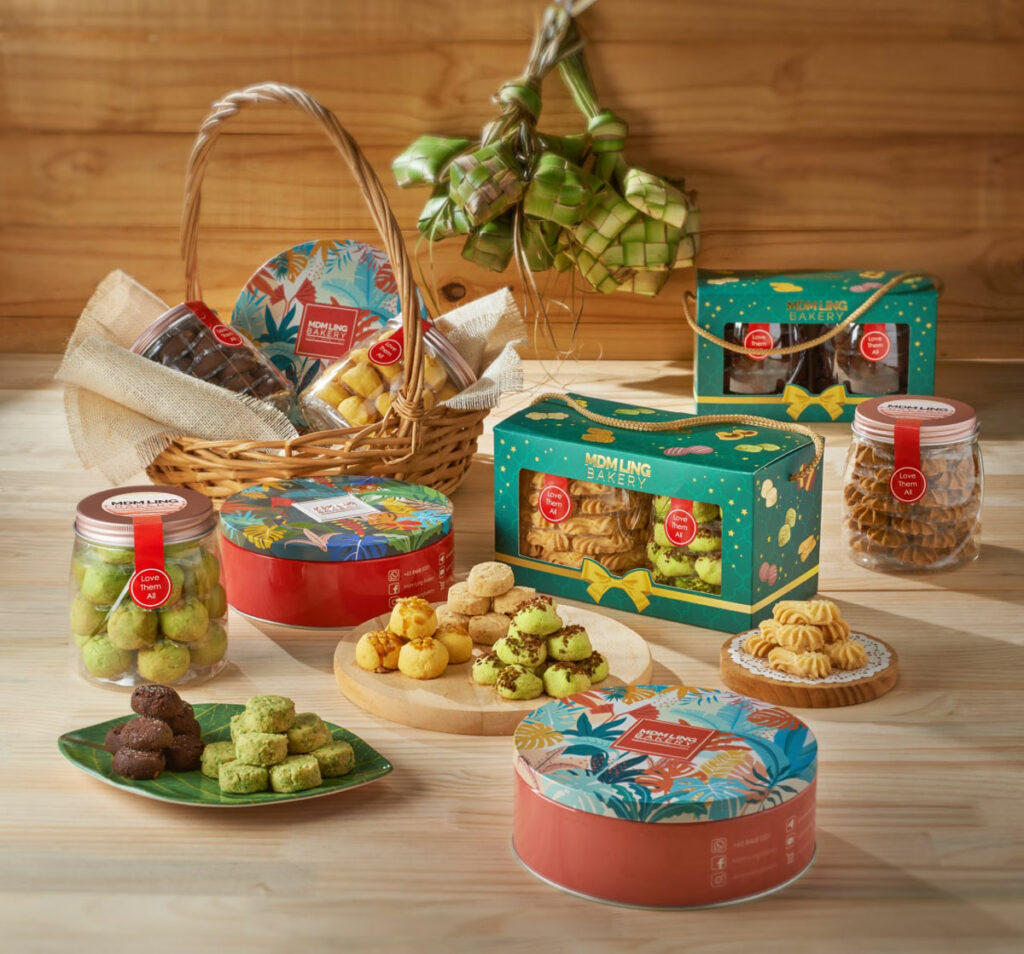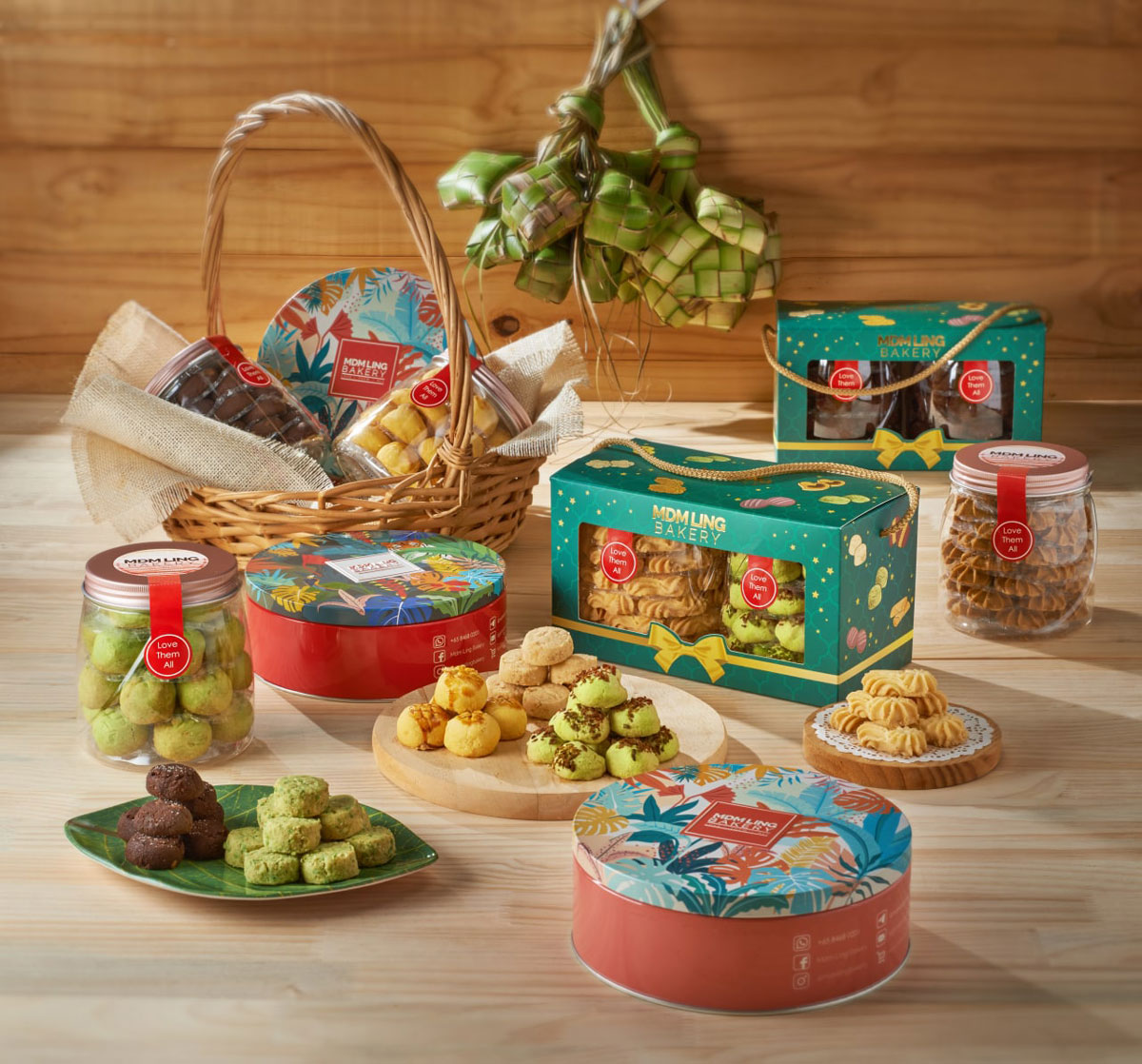 Source: Mdm Ling Bakery via Facebook
Facebook: Visit Here
Instagram: Visit Here
Website: https://www.mdmlingbakery.com/
Address: 38 Ang Mo Kio Ind Park 2, Singapore 569511
Operating Hours: Mon-Fri, 10am-5pm
At Mdm Ling Bakery, the founders, Ken, Evelyn and Hongyi, offer premium goodies without a heavy price tag and mediocre flavours. Instead, they invite you to "become part of a collective experience" and enjoy delectable festive goodies that will satisfy your taste buds and more! Mdm Ling Bakery's treats are customised with local twists so you can taste familiar flavours that you already love! This Hari Raya Puasa 2022, check out their Halal cookies, pineapple balls, Kopi Siew Dai cookies, green pea cookies, Nyonya cashew nut cookies, honeycomb biscuits and more! They've also got cookie collections that will leave you salivating!
8. Butter Studio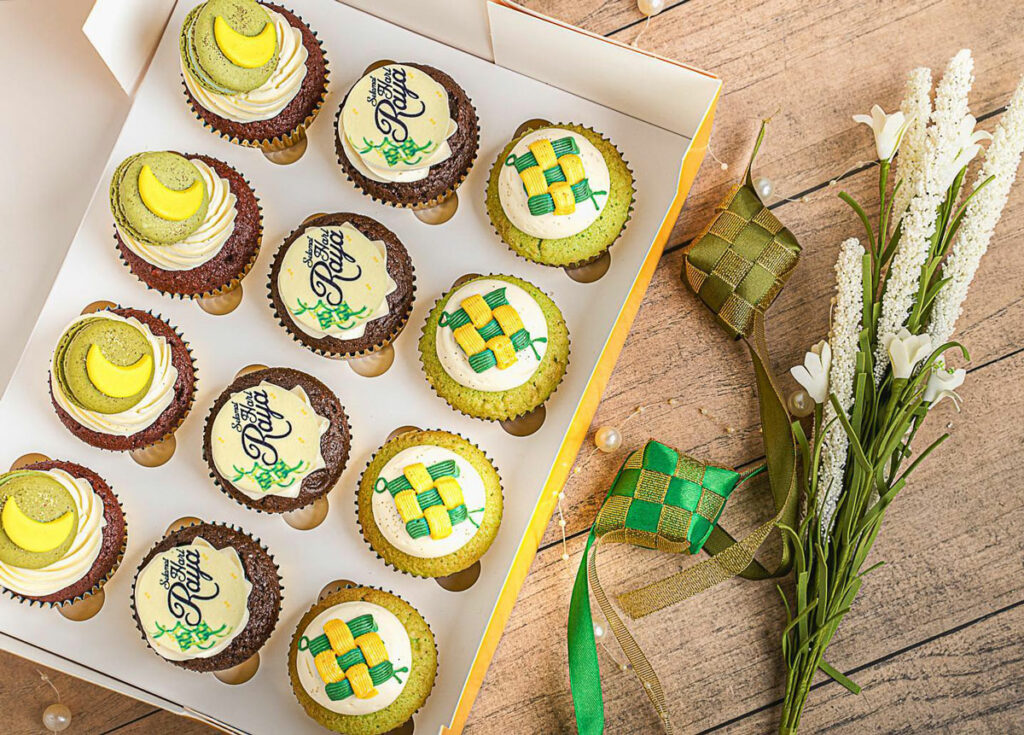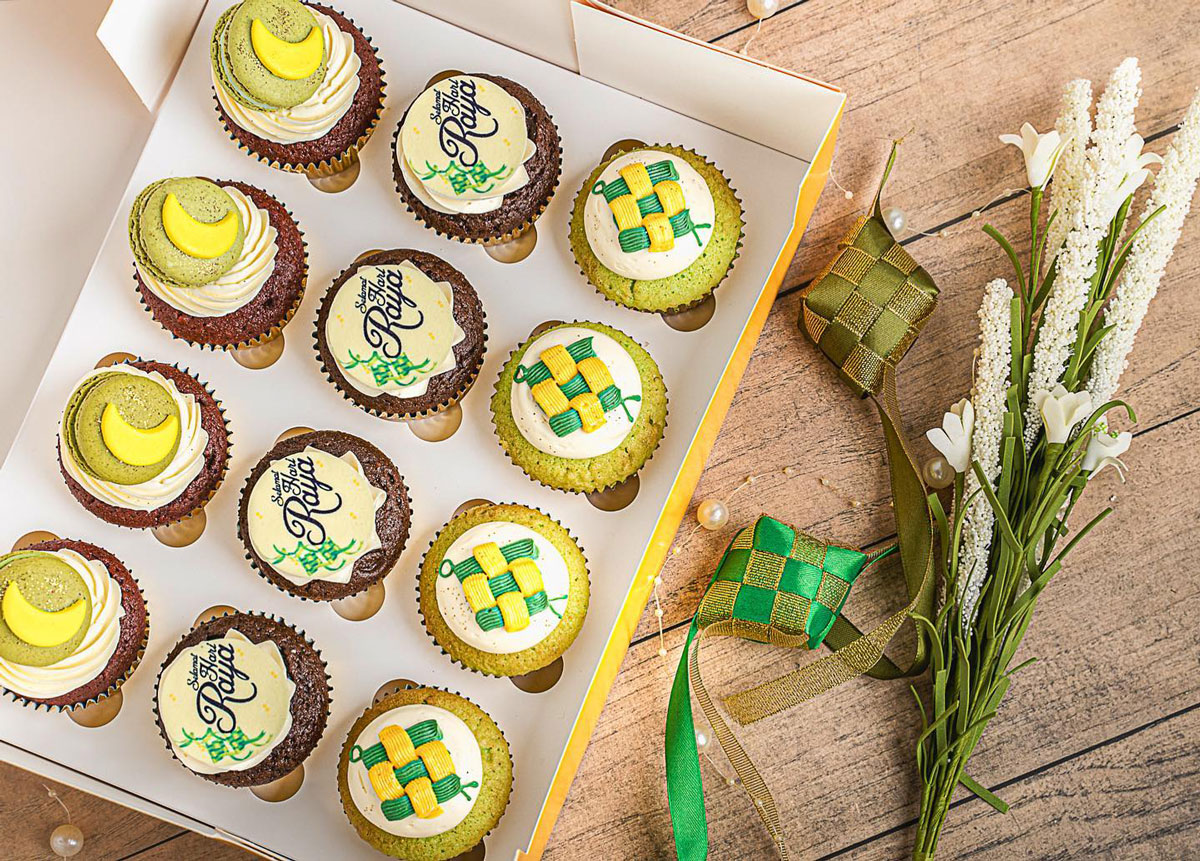 Source: Butter Studio via Facebook
Facebook: Visit Here
Instagram: Visit Here
Website: https://thebutterstudio.com/
Address: Locations
Operating Hours: Locations
Butter Studio believes that every milestone in life should be celebrated, and Hari Raya Puasa is definitely something to celebrate! So they cater artisan handmade bakes to spread joy and happiness. And because they hand-bake everything in small quantities, you can always be sure that your treats will be fresh and delicious! Enjoy a selection of carefully crafted Raya treats like Kunafe cheesecake, Joyful Raya cupcake sets, pineapple pandan cheese balls, salted egg cornflake cookies and more! You can also grab amazing cakes, and Raya gift hampers and platters to gift to your friends and family while visiting.
Butter Studio's Ramadan & Hari Raya 2022 collection is only available between 8th April and 13th May 2022, so get them while you still can!
9. Maison Q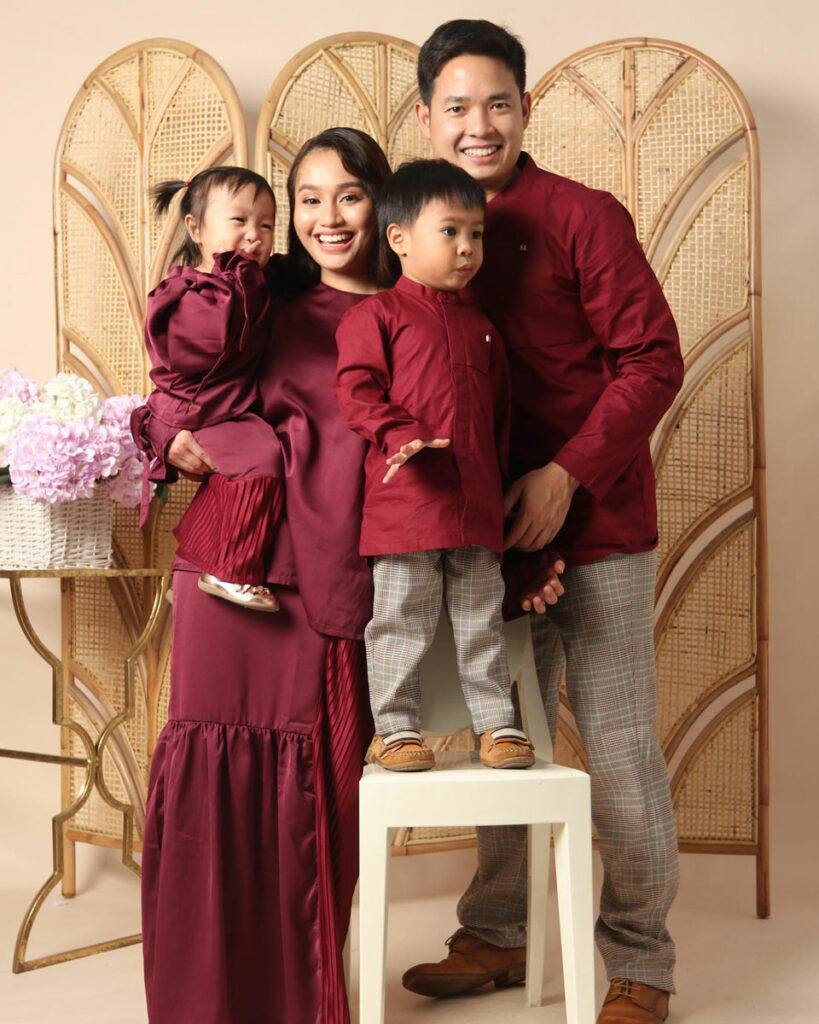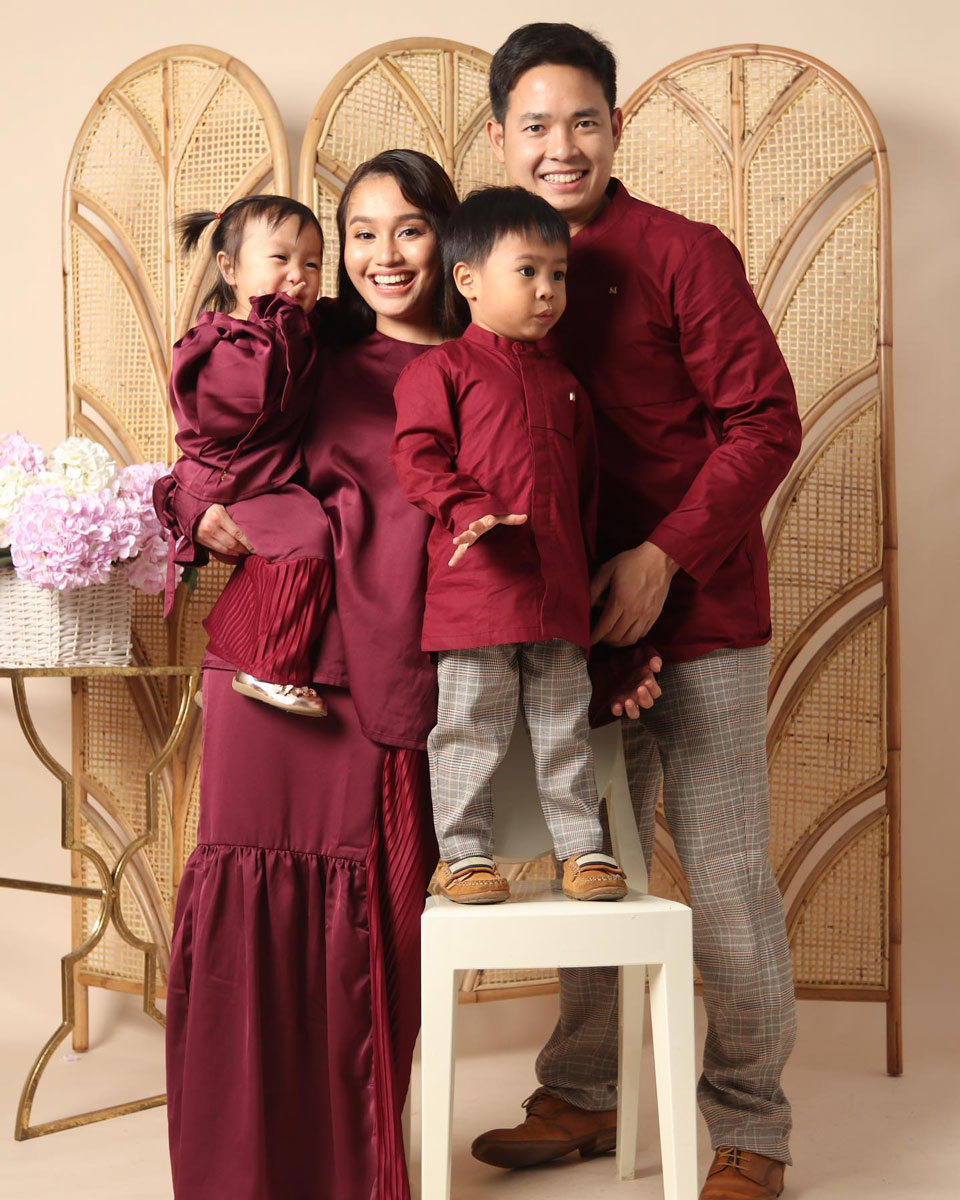 Source: Maison Q via Facebook
Facebook: Visit Here
Instagram: Visit Here
Website: https://maison-q.com/
Maison Q's catalogue of trendy, vivid, versatile, and most importantly, comfortable clothes is a perfect place to shop for Raya outfits this year! Look out for their Raya Sale where you can buy your entire family matching kurung! Your kids (and you) will be decked out in glamorous outfits that'll definitely fit the festive vibes. Plus, Maison Q's biggest selling point is its reversible children's wear! Get more use out of clothes when you can just… turn it inside out! Celebrate Hari Raya Puasa 2022 in style, friends!
10. Adrianna Yariqa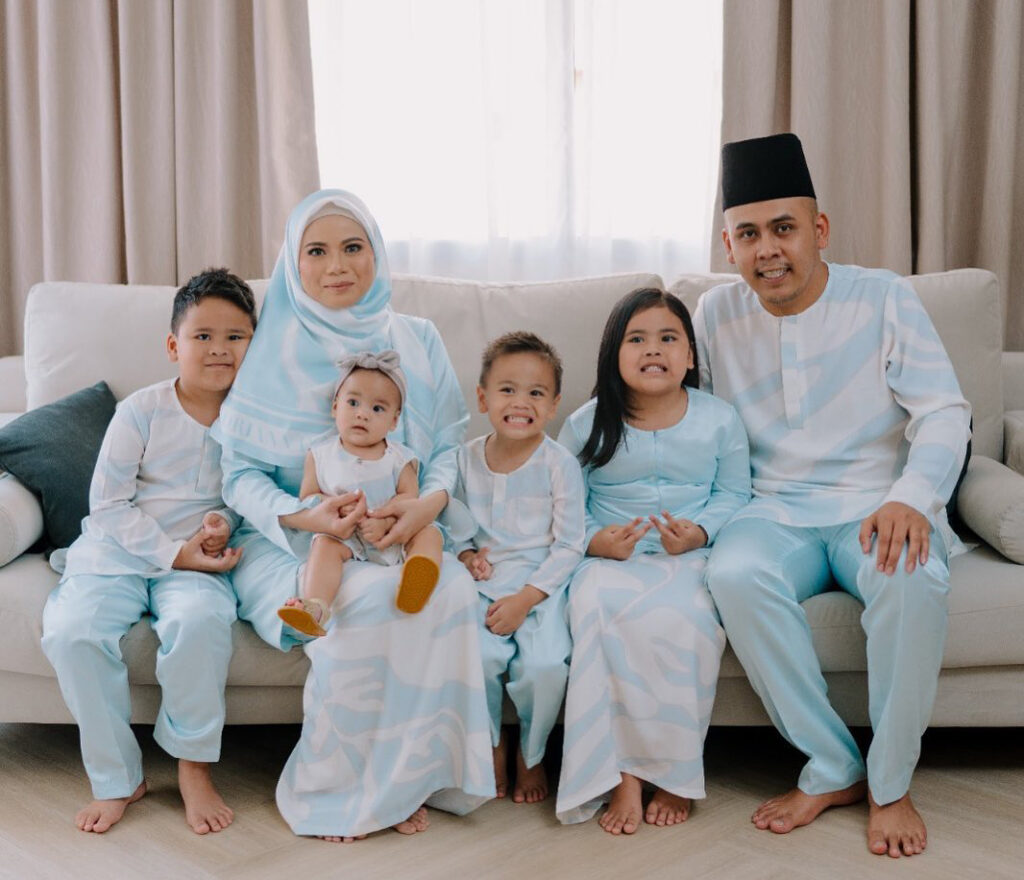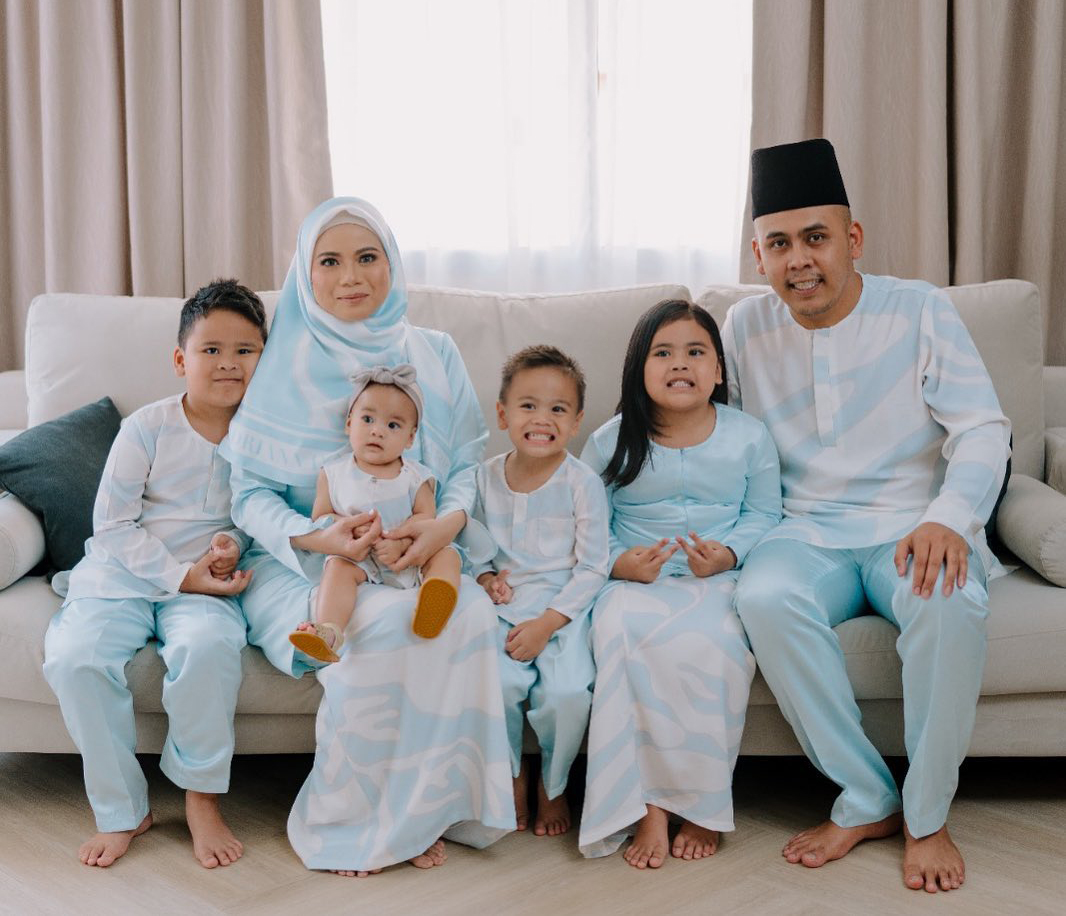 Source: Adrianna Yariqa via Facebook
Facebook: Visit Here
Instagram: Visit Here
Website: https://www.adriannayariqa.com/
Address: 8 Jalan Pisang Singapore, Singapore 199075
Operating Hours: Daily, 12pm-6pm
Celebrating Hari Raya Puasa 2022 and wondering where to get your hands on some designer baju kurungs and bahu melayas for the whole family? Adrianna Yariqa comes through once more! Their #AYLEBARAN2022 collection has beautiful and breathable colours with refined colours that will make your silhouette look stylish and chic. It's no surprise Adrianna Yariqa is one of the top brands; they meticulously translate simplicity with a hint of flair into their collections! Plus, if you're shopping online, enjoy free shipping to Singapore and Malaysia when you make your order! Dress your best, feel your best and enjoy your best Raya yet!
11. Simply Rays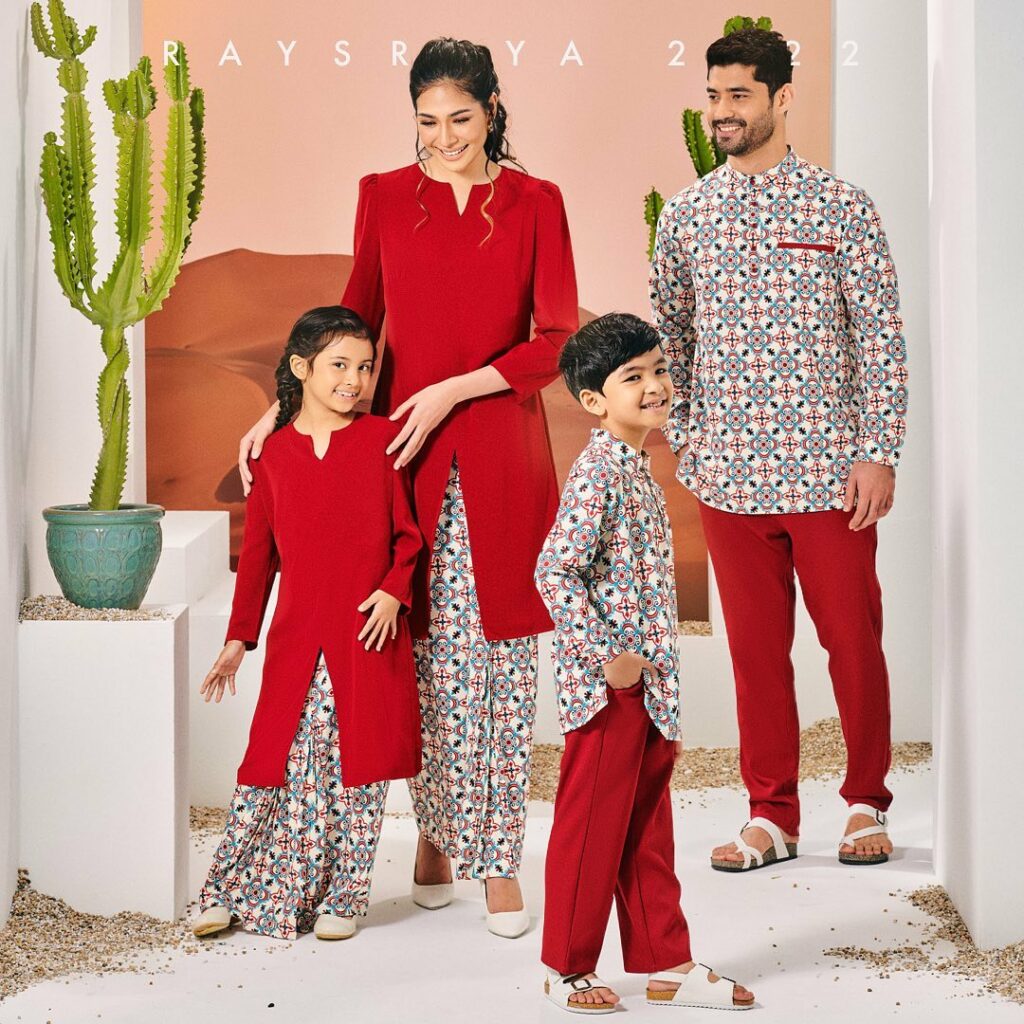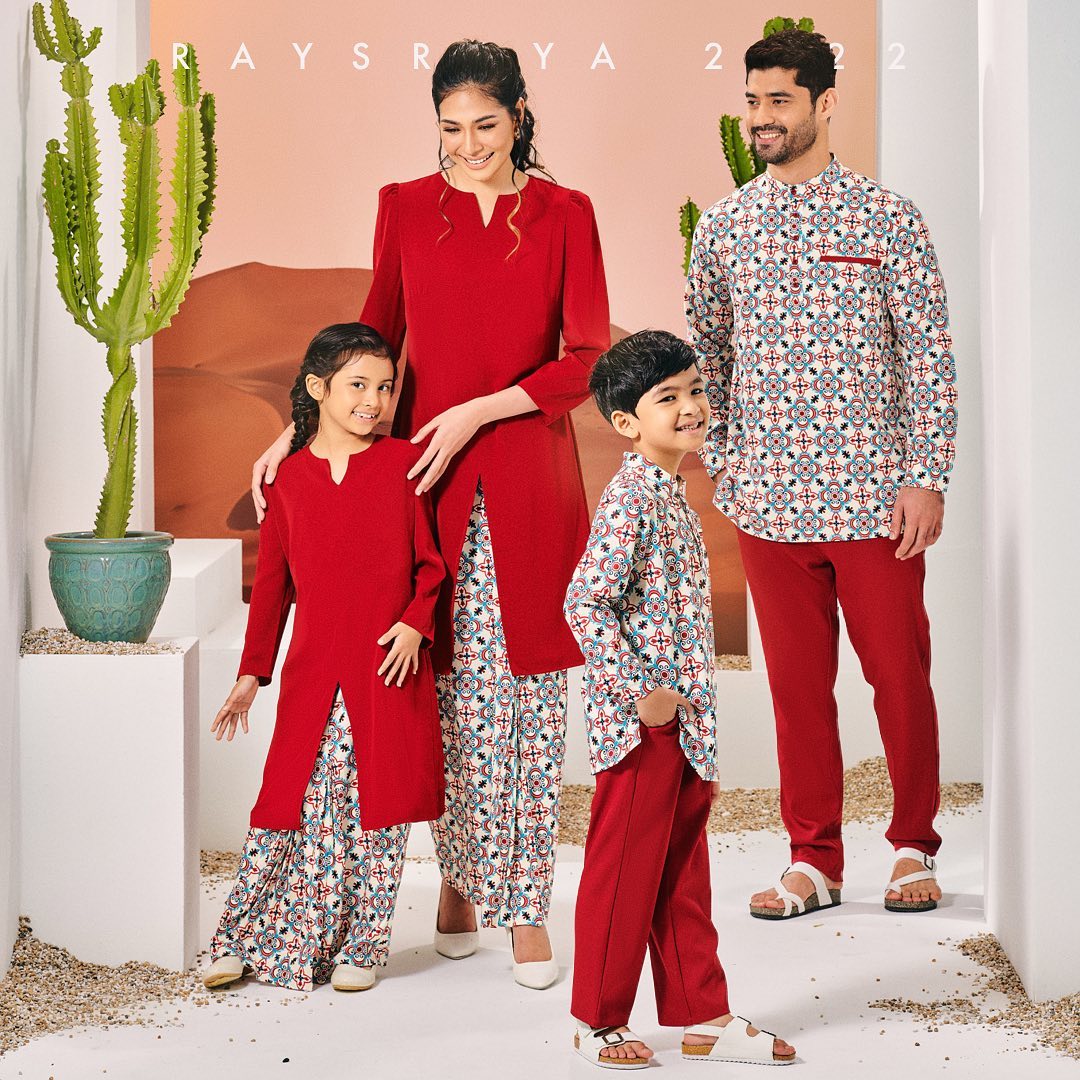 Source: Simply Rays via Facebook
Facebook: Visit Here
Instagram: Visit Here
Website: https://simplyrays.com/
Address: 390 Victoria Street, Singapore 188061
Operating Hours: By appointment only
Get Raya ready with Simply Rays! This homegrown Muslim-owned brand offers baju raya (Hari Raya clothes) with a contemporary twist on traditional. With their Rays Raya 2022 collection full of stylish, colourful and patterned sets, you'll definitely be the sunray of the party! What better time than the festive season to wear something bright and colourful? Your entire family will be dressed to the nines in festive wear, ready for Hari Raya Puasa 2022!
12. Katt & Co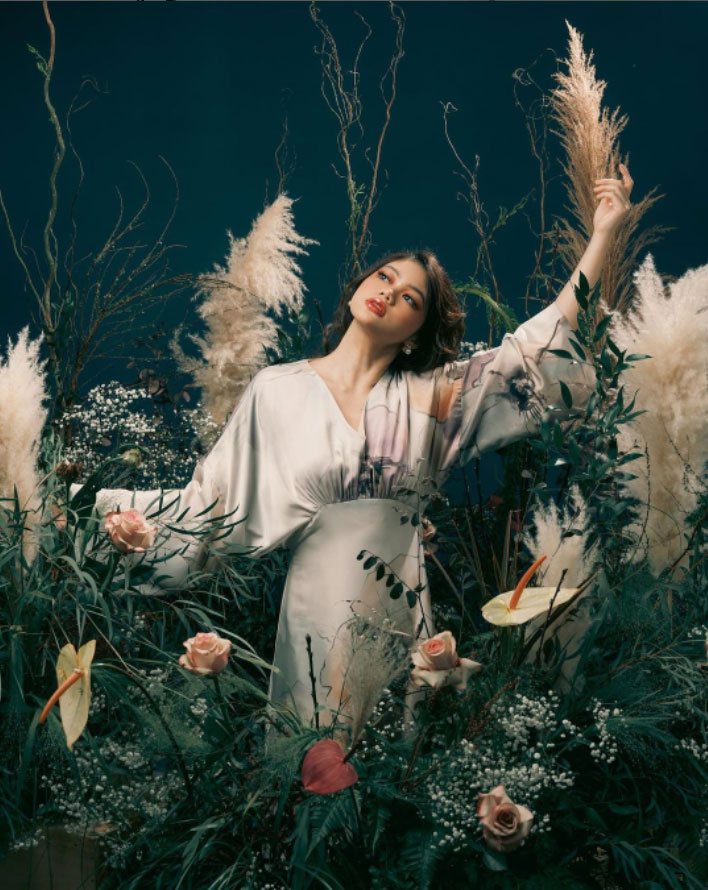 Source: Katt & Co via Instagram
Facebook: Visit Here
Instagram: Visit Here
Website: https://thekattandco.com/
Katt & Co is your go-to stop for your elevated everyday essentials, the comfortable classics. They create clothes for "uniquely ordinary women", combining practicality with a little bit of fun to create your everyday looks. Katt & Co's Raya collection offers simple but stylish kurung and kebaya that are fit for festive occasions like Hari Raya Puasa 2022, but also work as streetwear! What's more, they are also thoughtful with size-inclusive clothing, with sizes up to 3XL! You'll be rocking that Raya style this year with Katt & Co!
13. Lúbna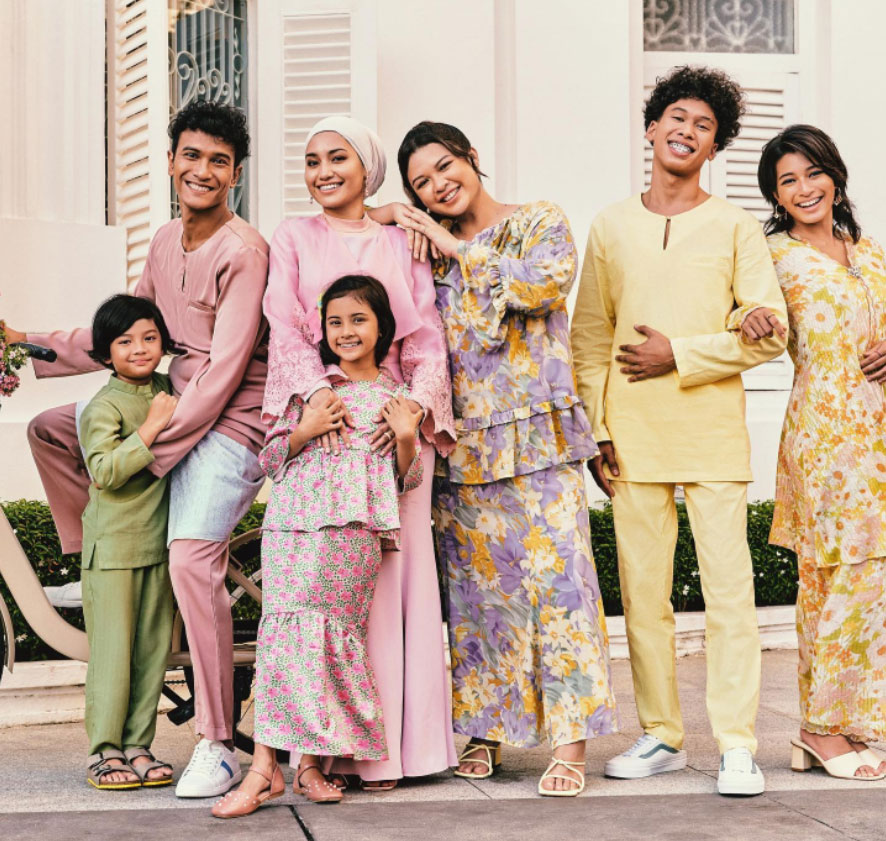 Source: Lúbna via Instagram
Instagram: Visit Here
Website: https://www.zalora.sg/lubna/
For modern Muslimah fashion lovers who are looking for their Raya outfits, Lúbna is the one for you! If you're an avid Zalora shopper, you must have seen their shop before. With clean silhouettes and sophisticated modern baju, it's the perfect brand to get your festive wear this year! They have kebaya and kurung with mermaid skirts or lace sleeves, ruffles, ruching and buttons, to either simple colours or beautifully patterned designs. You'll have your choice of patterns, colours, textures and styles; there's something for everyone!
14. Happy Bunch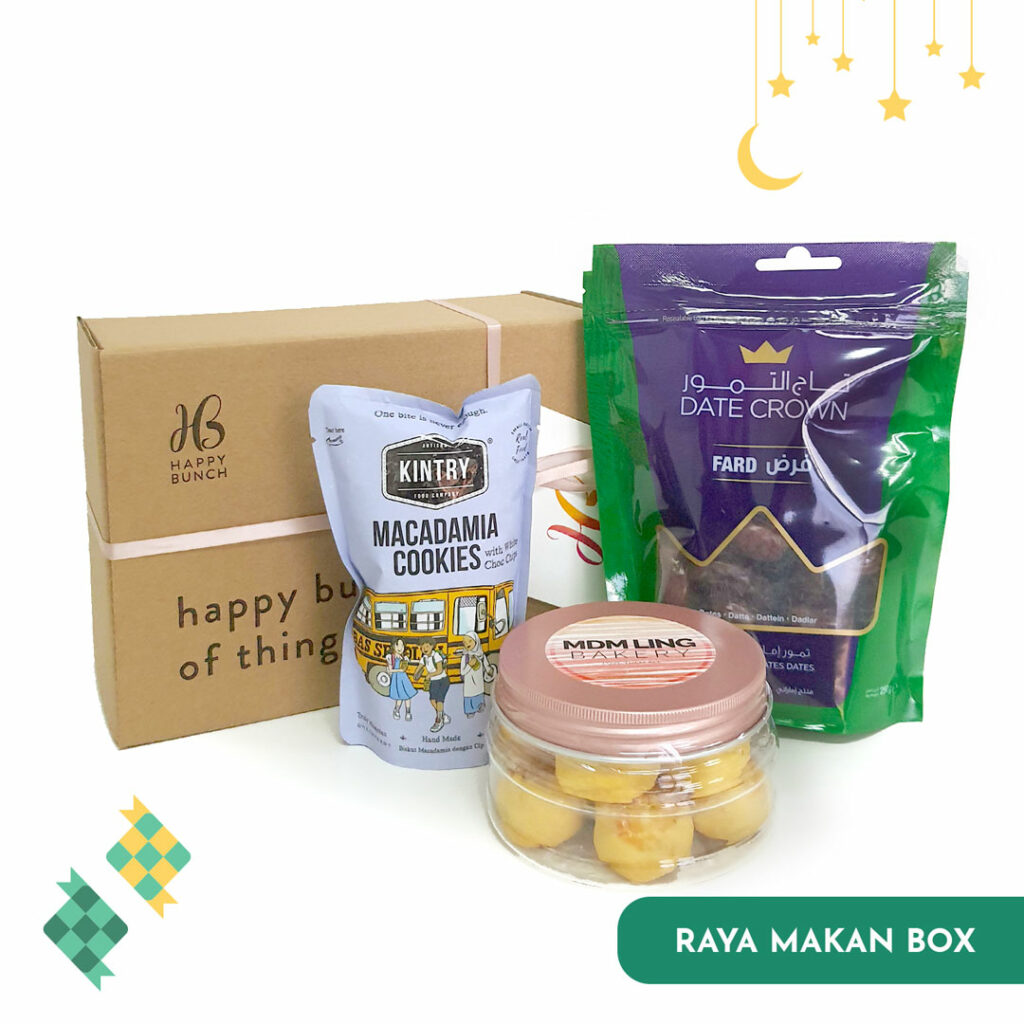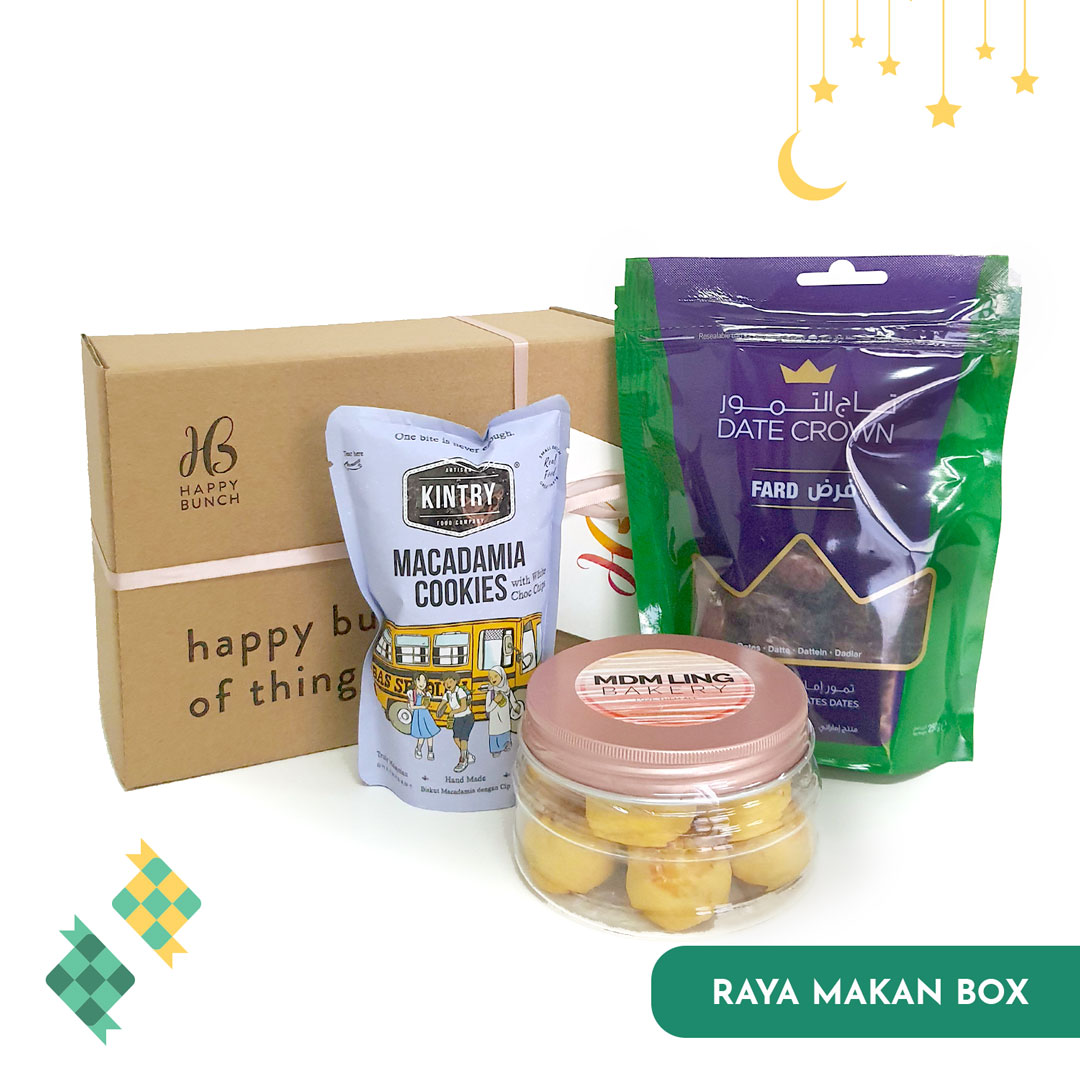 Source: Happy Bunch via Facebook
Facebook: Visit Here
Instagram: Visit Here
Website: https://www.happybunch.com.sg/
Address: 201 Henderson Rd, Singapore 159545
Operating Hours: Mon-Fri, 10am-6pm
Bringing gifts over for friends or relatives as you celebrate Hari Raya Puasa this year? Happy Bunch has got your back with their Raya Gifts collection! Browse an array of gorgeous bouquets of flowers that will definitely brighten up your recipient's day! And if they don't like flowers, that's no problem! Happy Bunch has a selection of tasty snack boxes like the Raya Makan Box, Date-lectable Raya Box and the Cheery Canopy Cookies Set so you can celebrate Hari Raya Puasa 2022 in (yummy) style! Get free same-day delivery with no minimum spend! Moreover, you can enjoy the Early Bird promotion if you buy before 22 April and get a free seasonal greeting card with your order!
Conclusion
Are you ready to make Hari Raya Puasa 2022 the best it can be?! Well, now you are! Whether you're looking for food, treats, clothes or gifts, you're all set to make Ramadan and Hari Raya 2022 the best celebrations you can! And after the past 2 years, we all deserve a good Hari Raya this year.
Selamat Hari Raya Puasa!
• Written by Adrija Chakravarti