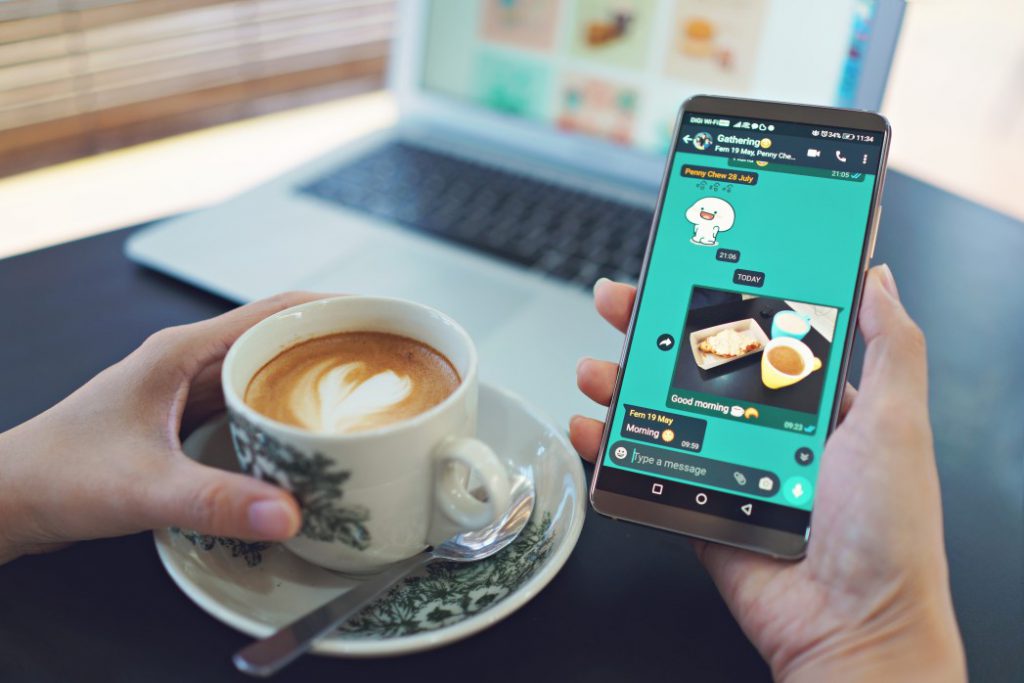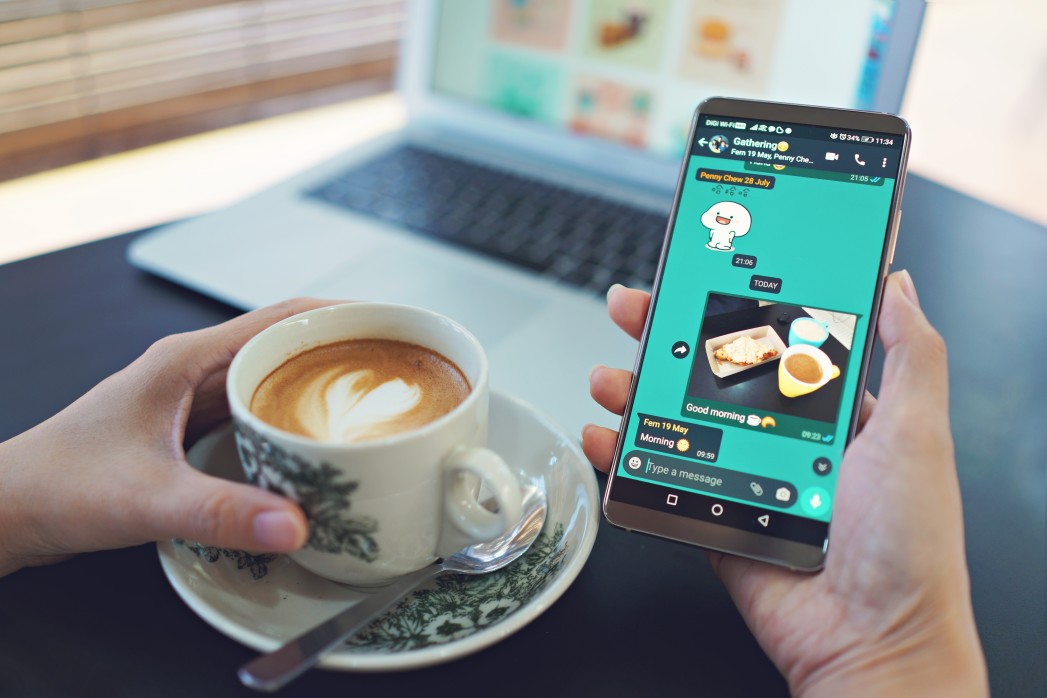 Are you wondering, what? Why? How can WhatsApp be used as a marketing tool? Isn't it just a messaging app? Nope! There's so much that WhatsApp can offer your business in terms of marketing, CRM and eventually, growth!
If you want to learn more about the basics of WhatsApp for business first, take a look through our previous article: Everything You Need to Know About WhatsApp for Business.
The question now is, how do you use WhatsApp as a marketing tool?
Well, read on to find out!
Why should you use WhatsApp for marketing?
Security.

WhatsApp's end-to-end encryption ensures that your and your customer's messages are secure and private.

Low Cost.

Messaging via WhatsApp doesn't have carrier charges unlike SMS, so you can freely send messages all over the world.

Convenience.

There are so many active users of WhatsApp (as the statistics above showed), so there's plenty of potential customers to connect with. There's a connection point to customers just in your pocket!

Better Customer Relationships.

Build better rapport and instant two-way communication through messaging, increasing customer retention and loyalty.

Showcase your Brand.

Creating a business profile allows you to appear professional on the platform and gives customers information about who you are and what you provide.
How can you use WhatsApp as a marketing tool effectively?
Using company success stories, we'll show you examples of how to effectively market your business using WhatsApp Business API.
1. Enhance digital customer service
Jazz Pakistan is a mobile network operator under VEON Ltd, a global telecommunications company headquartered in the Netherlands. Before WhatsApp Business API, their service had no self-help tools and required customers to physically make in-person visits to service centres to collect important documents like tax certificates and duplicate bills. Obviously, that resulted in many, many, many customer visits and calls to the hotline.
Customers can now just send a message to Jazz's WhatsApp number and then Jazz Pakistan can respond with clickable buttons showing their list of services. Customers then choose which button they want to press and the process is a-go! Jazz Pakistan can also easily and speedily share documents so customers no longer have to go to their service centre for collection. It's cost-saving and efficient!
Source: Meta for Business
Through the period of June-December 2019, Jazz Pakistan had a 32% decrease in tax certificate calls and more than 120,000 of certificates issued. Within the first 3 months, they also had served more than 550,000 customers and 71,000 fewer calls. Even that simple change to a digital messaging service significantly increased productivity, efficiency and customer service quality.
What can you do?
Share documents and improve responsiveness with clickable buttons. Send invoices and payment links through buttons.
2. Increase automation to drive quality service
NoBroker, an Indian real estate platform, noticed that uploading photos was a struggle for customers and click-through rates for SMS and emails were at a drastic 3-5%. Time and costs for phone support were also extensive. So they decided to use the Notification and Customer Service features of WhatsApp Business API to simplify their processes and automate their communication to make self-service easier.
Want to list your property for rent or sale? Well, now customers only need to interact with the customer service messaging bot and reply with their pictures to WhatsApp as normal. Then, NoBroker's deep-learning algorithm approves the photos to be automatically uploaded online. Simple and easy!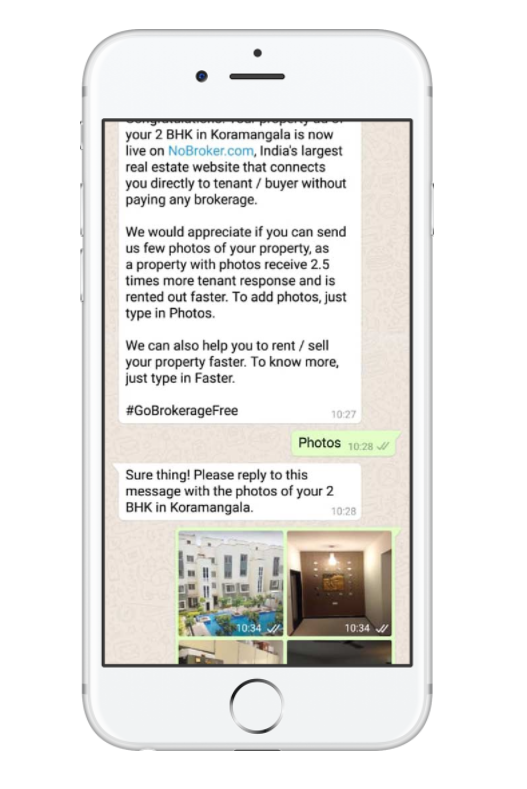 Source: Meta for Business
NoBroker saved on operational costs, had 20x annualised return on investment through cost savings and saw a 2.8x increase in listed properties. And it only takes 6 minutes to upload photos, instead of the 3 days it was previously! If it's easy to do, people will do it!
What can you do?
Use WhatsApp Business API's messaging bot to autonomously interact with clients to facilitate communication and customer service. You can also send notifications or reminders about abandoned carts in eCommerce integrations.
3. Create effective, immersive ads
Flipkart is an Indian eCommerce platform with the goal of using WhatsApp to generate awareness and more sales for their online sales event, Big Billion Days. Using video ads to tell a story and have customers personally interact with Bollywood star, Amitabh Bachchan, they were able to drive engagement through immersive advertising on WhatsApp.
Videos, images, audio, emojis, Flipkart used them all! From entertaining media to puzzles and games, customers were able to learn about the sale and the brand through WhatsApp.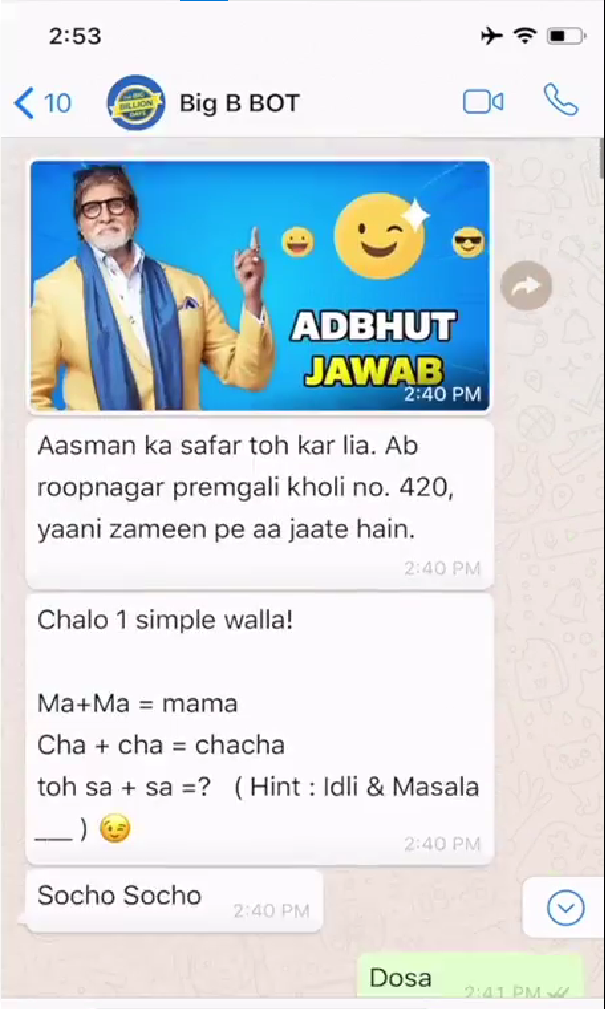 Source: Meta for Business
And their two-week campaign got results! They had 7x more high quality visitors and 3.5x more conversions and, of course, generated revenue of about $2.5 million USD. Just by using WhatsApp Business API and video ads for marketing.
What can you do?
Insert video ads into your messages. You can also use automated chatbots to make use of images, audio and emojis for creative messages, puzzles and games. Make it creative and unique. Remember to engage your audience.
Even if you don't want to use WhatsApp Business API, you can still successfully market your business using the free WhatsApp Business.
4. Build customer trust, relationships and loyalty
Portblue, a handcrafted men's leather shoe business created by Jangkar Bawano, took advantage of WhatsApp's excellent messaging platform and grew its customer base and brand loyalty. Simply having a confirmed business account helped Portblue build trust. After all, customers will then know that you are a legitimate, established business and not a prank, spam or scam.
WhatsApp Business' Quick Replies features also helped Portblue efficiently and effectively respond to customer queries. Customers could send in photos of their desired product, asking about availability and sizing, to which the Portblue customer service team could either reply normally or use Quick Replies to quickly send saved responses. Why waste time typing out response after response when it's a common enough answer? Just click the proper button and send!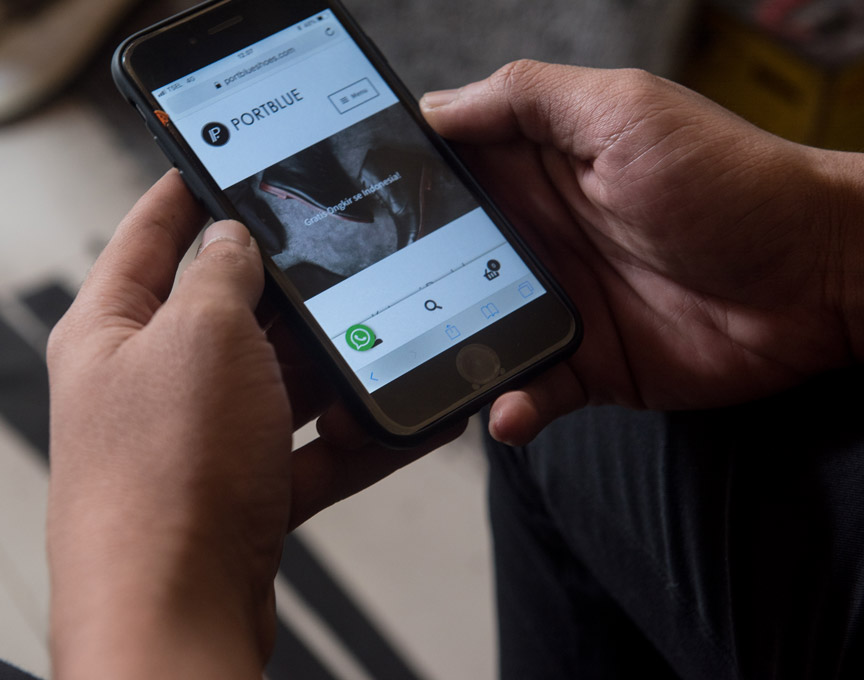 Source: Meta for Business
Portblue has had 80% of sales over WhatsApp and more than 800 pairs of shoes sold monthly.
What can you do?
Confirm your business account. And use Quick Replies and saved responses to respond to customers faster and easier than before. Speedy response times make your business look good!
You can also conduct market research! With response times up and ease of access to WhatsApp contacts and groups, find out what your customers want or need that you may be able to provide.
5. Streamline sales and customer communication
German car restoration, repair and servicing company Cardex Autoteile OHG's goal: become the go-to auto parts and service provider in Wuppertal, Germany. So to stand out from the intense competition, Cardex needed to leverage WhatsApp Business to go above and beyond with their customer service.
Smooth communication and ordering via WhatsApp streamlined this. Since vehicle registration details are required to buy car parts, sending them over WhatsApp instead of email or traditional mail made the process faster and easier on both ends.
Cardex was able to organise orders through labels and send automatic Away messages during busy times, meaning that customers were not left waiting unacknowledged.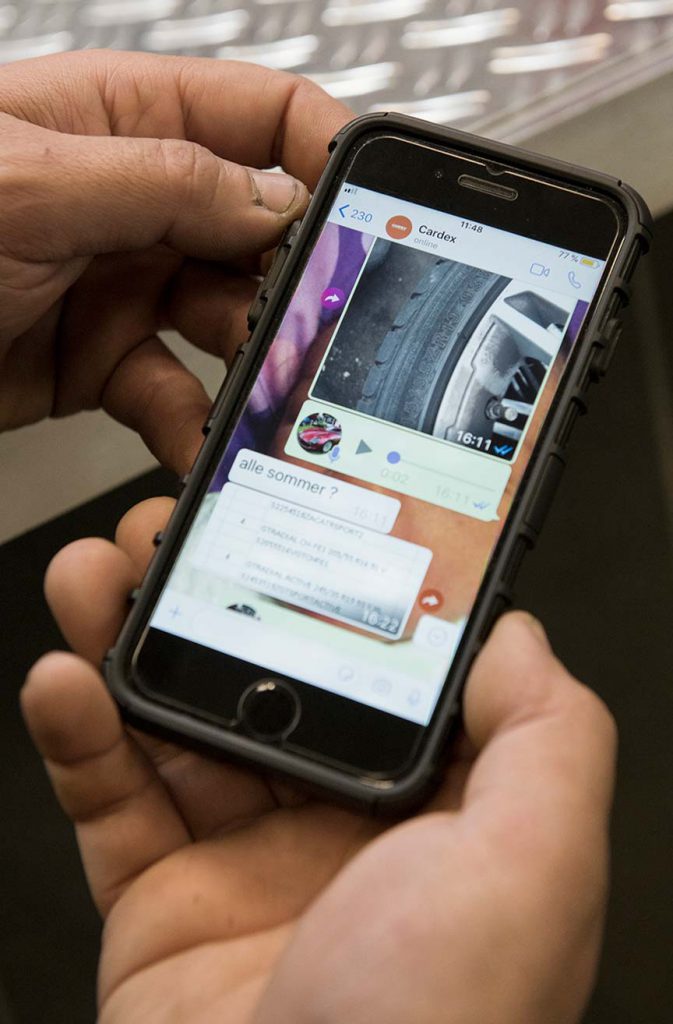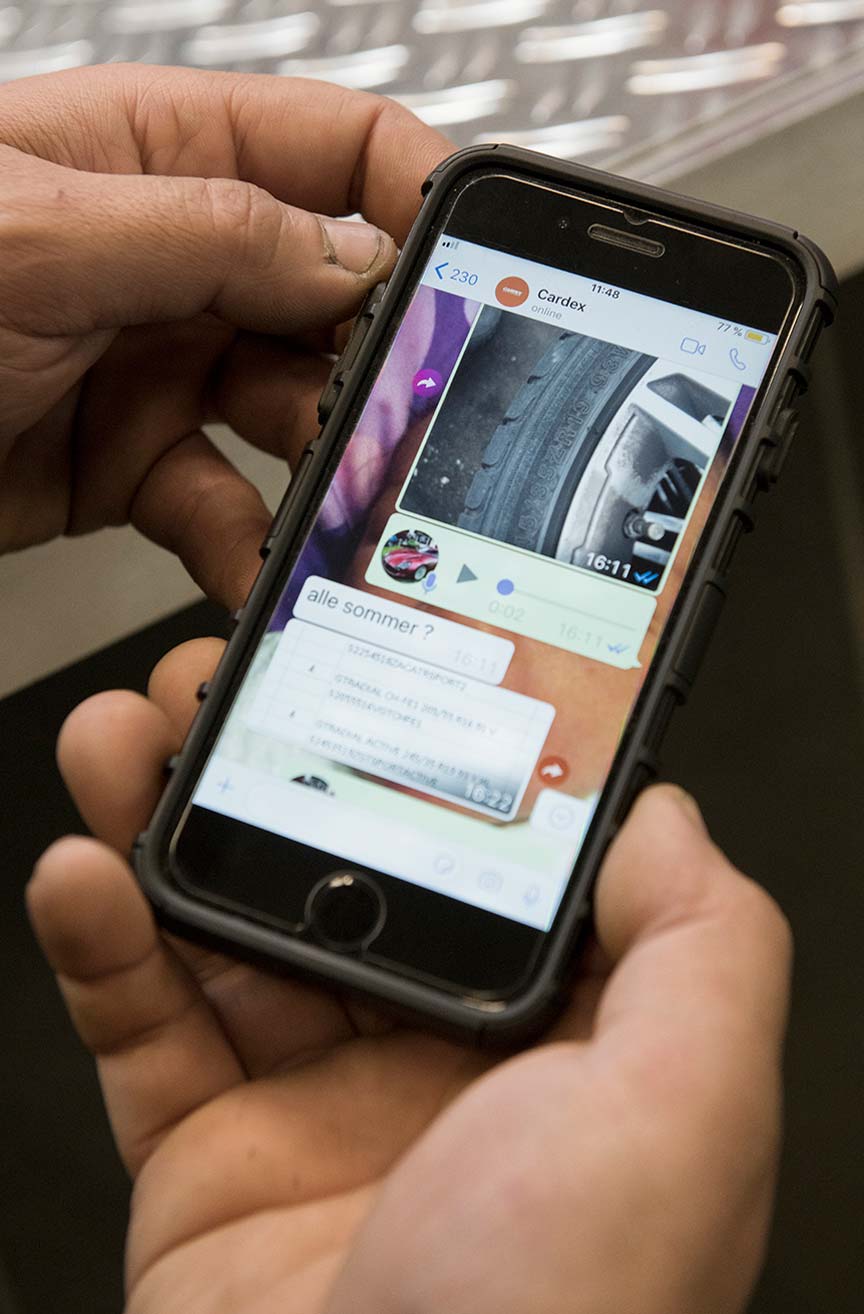 Source: Meta for Business
And it worked out! Even within the first 9 months of using WhatsApp Business, Cardex had over 15,000 customer requests, 10 orders received every day, and 90% of sales occurred over WhatsApp.
What can you do?
Create and process orders through WhatsApp with smooth communication. Send Away messages during busy times, never leave customers waiting and organise your chats with labels. All of this boosts customer relationships, business processes and the reputation of your business.
Conclusion
That's all for this guide, but there's plenty more that WhatsApp marketing can do! Whether you choose WhatsApp Business or WhatsApp Business API, there's quite a lot of features to work with for your marketing and growth strategy.
We hope you got some inspiration from the successful companies who used WhatsApp as their marketing tool! It is truly a fantastic time and opportunity to join WhatsApp and to grow your business, especially with more and more people joining WhatsApp.
• Written by Adrija Chakravarti