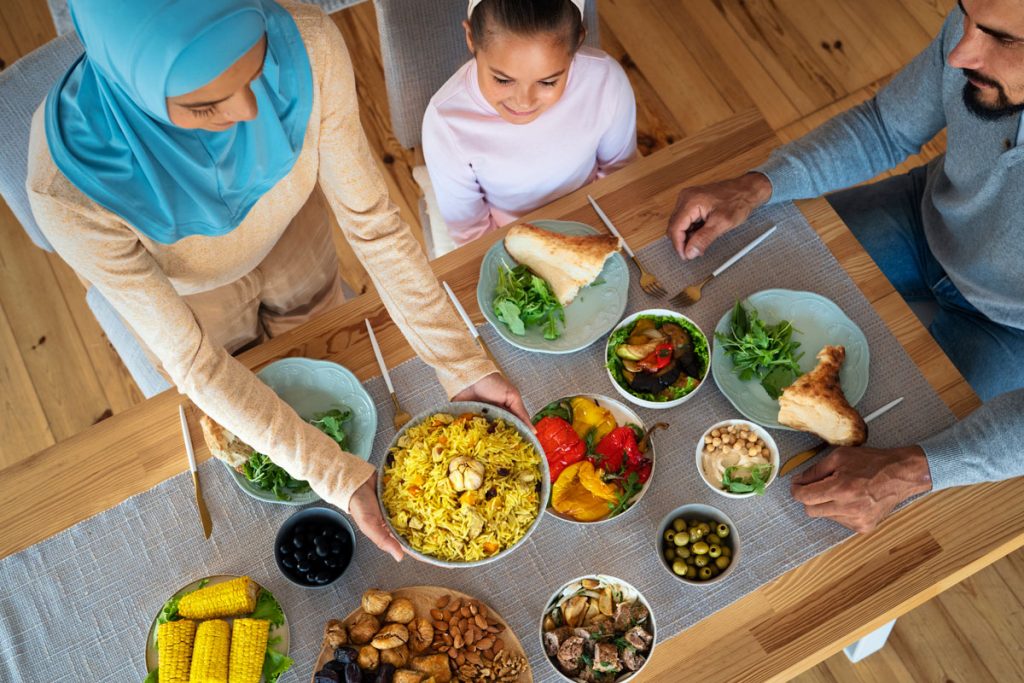 Source: Freepik – Halal Cafe Singapore
With a rich mosaic of cultures, it is no surprise that Singapore is a paradise for food lovers. Its thriving Muslim community has contributed to the vibrant food scene, inspiring an array of halal eateries for both locals and tourists alike to enjoy! From cosy cafes offering mouth-watering brunches to high-end establishments presenting gourmet dining experiences, there's a halal culinary journey waiting at every corner.
In this article, we present the 10 best halal cafes in Singapore, showcasing the most popular and sought-after locations. Where every dish is more than just a meal, but a celebration of diverse flavours, halal-certified, and ready to tantalise your taste buds!
Key Consideration Factors
Before you jump right in and begin exploring the best halal cafes Singapore has to offer, here are some helpful things to consider for the best cafe experience!
Location:

For easy access and reduced commuting duration, ensure that the Cafe is within your area or conveniently located.



Availability:

Make sure that your cafe of choice is readily available and accessible to you. Check their operating hours and availability on specific dates. It is recommended to make reservations or bookings in advance if necessary to avoid disappointment.



Cost:

Make sure that your cafe of choice charges a reasonable fee for their services and is within your budget for a great dining experience. 



Quality:

Research on the quality and variety of food and beverages served by the cafe and read online reviews and testimonials if available.



Style:

For the best dining experience, you should ensure that the atmosphere of the cafe is suitable and the personnel are welcoming, professional and helpful.
1. The Great Mischief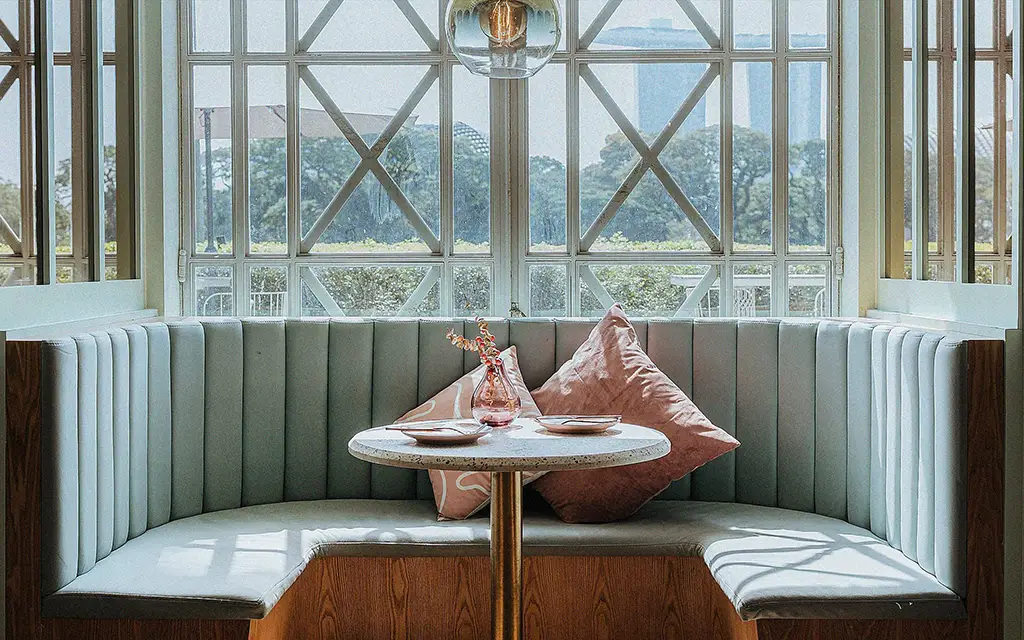 Source: The Great Mischief via website – Halal Cafe Singapore
Facebook: Visit Here
Instagram: Visit Here
Website: https://www.thegreatmischief.sg/ 
Address: National Gallery Singapore, 1 St Andrew's Rd, Singapore 178957
Operating Hours: Daily, 10am-9pm
From dim sum to Nashville fried chicken, The Great Mischief is the place to explore an eclectic range of Muslim-friendly cuisines. This vibrant halal cafe nestled in the heart of Singapore's iconic National Gallery offers not just good food, but a vibrant, inviting atmosphere that will make you want to linger a little longer!
Here, the fusion of Spanish Catalan influence and a medley of Muslim-friendly gastronomy will whisk you to Catalonia and western Spain with every mouthful! The dynamic atmosphere of The Great Mischief invites curiosity and encourages lingering conversations over brunch or dinner, making it a lively culinary hotspot.
2. Fluff Stack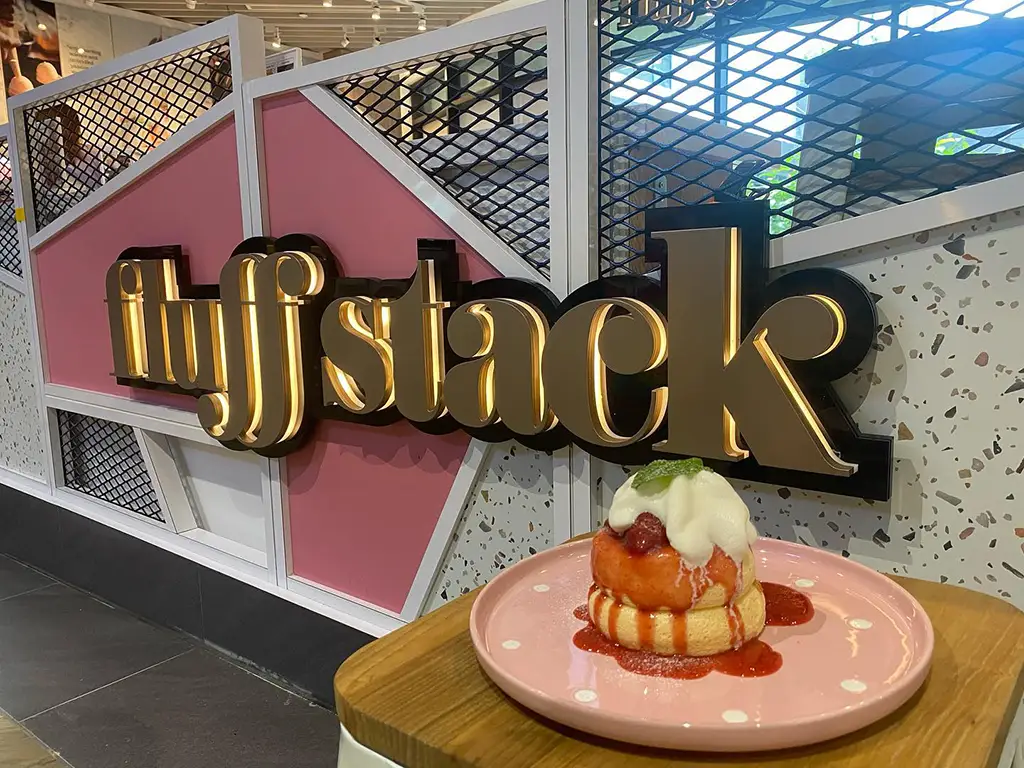 Source: Fluff Stack via Facebook – Halal Cafe Singapore
Facebook: Visit Here
Instagram: Visit Here
Website: https://fluffstack.business.site/ 
Address: 3 Temasek Boulevard, Suntec City Mall, Singapore 038983
Operating Hours: Daily, 11am-9:15pm
Heads up, pancake connoisseurs! Brace yourselves for a fluffy escapade at Fluff Stack, the haven of halal-certified soufflé pancakes. With its pink and white decor, this charming Singaporean café serves up a mouthwatering assortment of sweet and savoury delights. Classic lovers can bask in the joy of the traditional maple syrup pancake, while the adventurous can experiment with exotic combinations like the Matcha Azuki. Crafted from scratch upon order, the 15-minute wait for their pancakes is a build-up to a cloud-like dining experience. Immerse in the joy of the famous soufflé pancakes at Fluff Stack, a destination that keeps you yearning for another fluffy bite!
3. All Things Delicious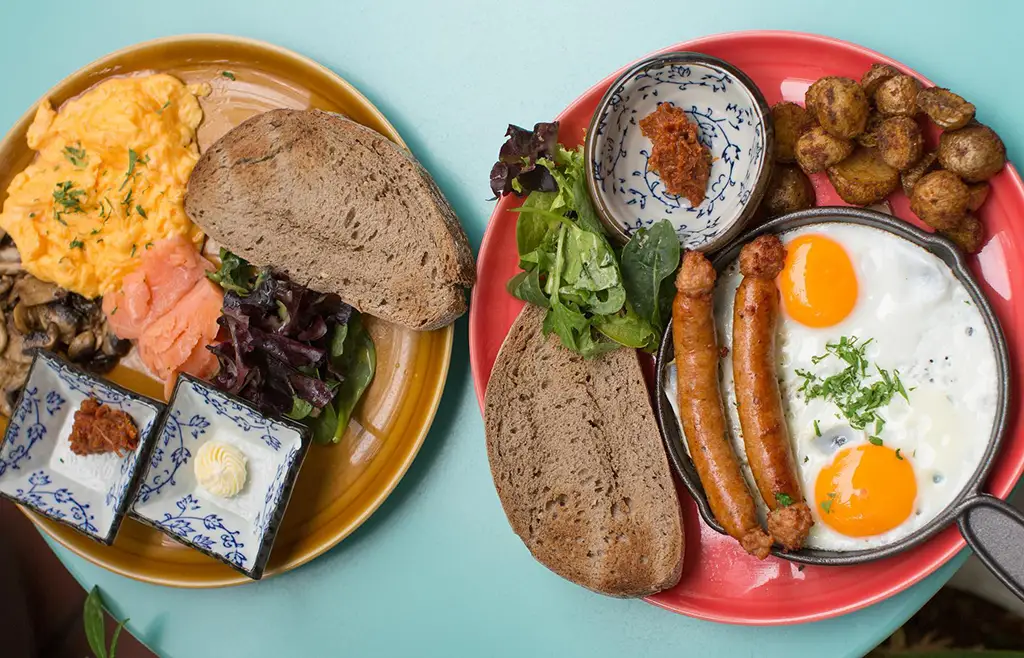 Source: All Things Delicious via Facebook – Halal Cafe Singapore
Facebook: Visit Here
Instagram: Visit Here
Website: https://allthingsdelicious.sg/ 
Address: 34 Arab St, Singapore 199733
Operating Hours: Daily, 8am-7pm
In the colourful and cultural heart of Singapore's Arab Street, lies the enchanting gem, All Things Delicious. Not just another brunch cafe, but an invitation to a tastefully tantalising journey. This Halal-certified eatery thrills brunch aficionados with a scrumptious smorgasbord of dishes. Be it the North African Shakshuka, or the delightfully soft cakes that have claimed rock star status on their menu, every morsel sings of quality and flavour! Amidst a thriving arts scene and historical architecture, All Things Delicious invites you into its cosy cocoon that transcends the ordinary, because every good day begins with something delicious!
4. The Fabulous Baker Boy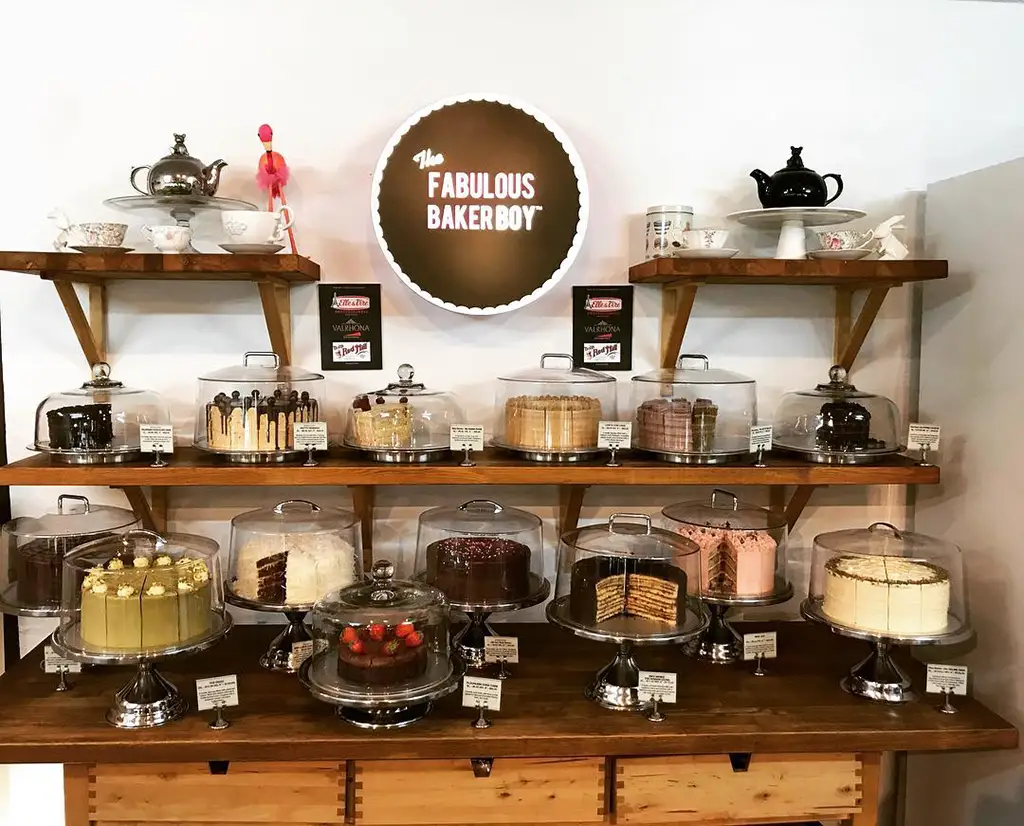 Source: The Fabulous Baker Boy via Facebook – Halal Cafe Singapore
Facebook: Visit Here
Instagram: Visit Here
Website: https://thefabulousbakerboy.com/ 
Address: 28 Aliwal St, Singapore 199918
Operating Hours: Tue-Fri, 11am-9:30pm | Sat, 9:30am-9:30pm | Sun, 9:30am-6:30pm
Once an unassuming bakery at the foot of Fort Canning, The Fabulous Baker Boy has now bloomed into a bustling venue comfortably seating 70 patrons. Serving up an all-day brunch menu and a host of decadent cakes and pastries, it promises a culinary adventure for early risers and dessert devotees alike. With a dash of artistic verve and the charm of a cosy atmosphere, this delightful bakery is the perfect retreat for those who appreciate the fusion of great food and art. Enjoy a culinary treat and embrace the fabulous experience The Fabulous Baker Boy has to offer.
5. Fika Swedish Cafe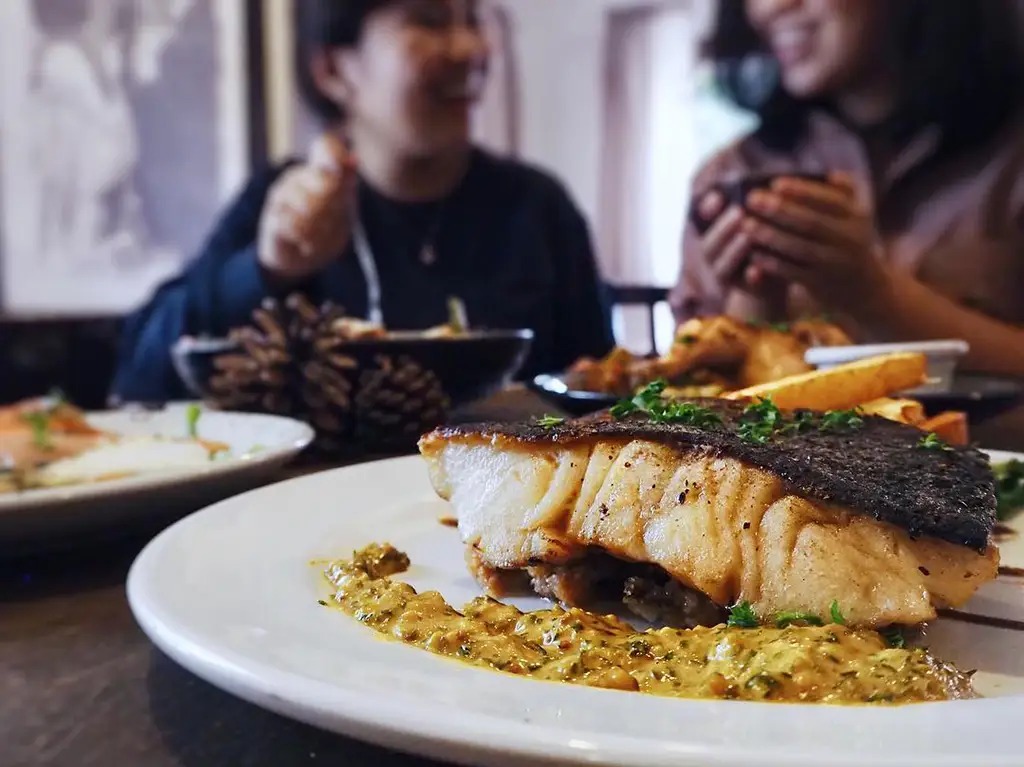 Source: Fika Swedish Cafe & Bistro via Facebook – Halal Cafe Singapore
Facebook: Visit Here 
Instagram: Visit Here
Website: https://www.fikacafe.com/ 
Address: 257 Beach Rd, Singapore 199539
Operating Hours: Sun-Thu, 11am-10pm | Fri-St, 11am-11pm
Looking to immerse yourself in a thrilling adventure to the vibrant heart of Sweden without leaving the sunny shores of Singapore? Welcome to Fika Swedish Cafe and Bistro! It's an enchanting haven where Scandinavian culinary heritage comes to life in all its authentic and tantalising glory. 
Nestled comfortably along Beach Road, Fika, which means "coffee break" in Swedish, charms guests with its halal-certified, traditional dishes, skillfully prepared using only the freshest ingredients. Every visit to Fika is like stepping into a friendly Swedish home, thanks to its cosy interior dominated by sleek, clean furniture and a comforting palette of darker woods. Indulge in their mouth watering meatballs, savour the delightfully flavorful open-faced sandwiches, or let the warmth of their signature cinnamon buns wrap up your meal in the sweetest way possible. As seasons change, so does Fika's menu, echoing the dynamic spirit of Swedish taste in the heart of Singapore!
6. Twenty Grammes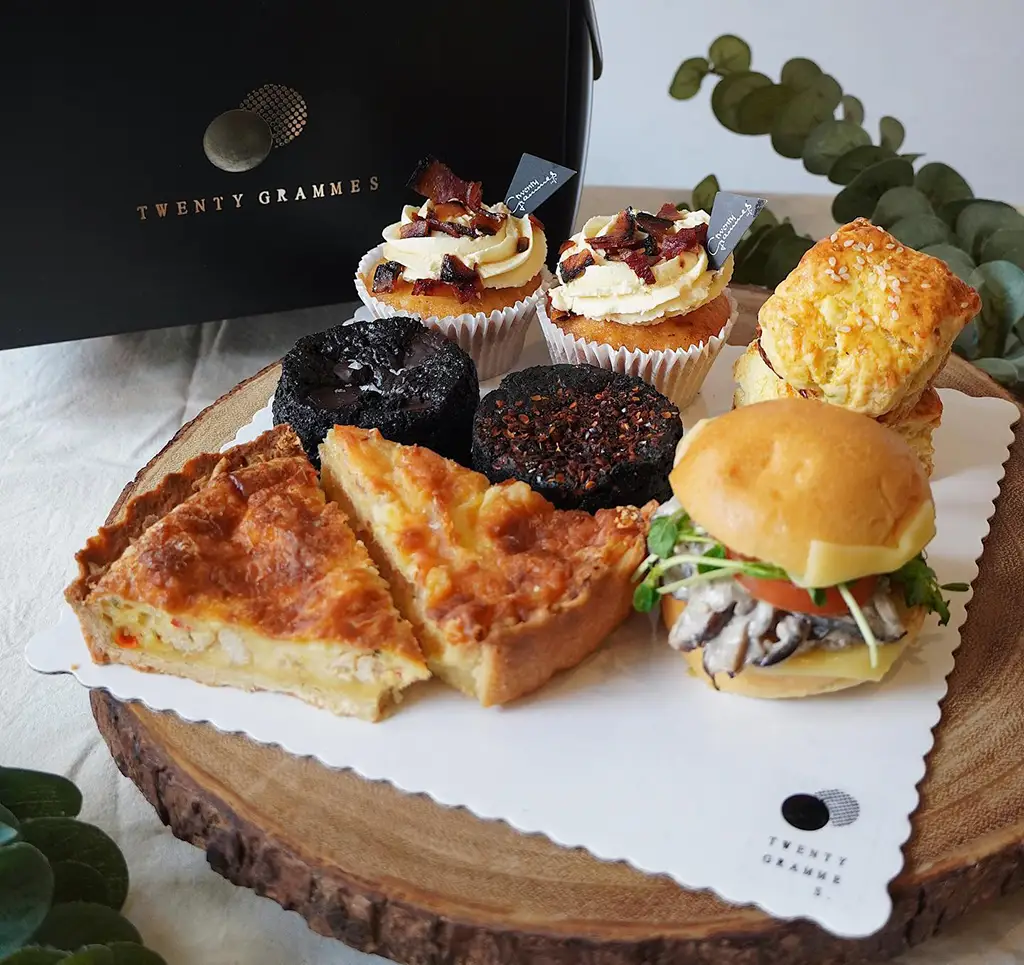 Source: Twenty Grammes via Facebook – Halal Cafe Singapore
Facebook: Visit Here
Instagram: Visit Here
Website: https://twentygrammes.com/ 
Address: 753 North Bridge Rd, Singapore 198721
Operating Hours: Sun-Thu, 12pm-10pm | Fri-Sat, 12pm-1am
Not just another waffle and ice cream joint, Twenty Grammes specialises in artisanal flavours and crisply perfected waffles you can embellish with a medley of toppings and sauces. Must-try delights include their unique Thai Red Tea Ice Cream and a drool-worthy Sea Salt Caramel Ice Cream Waffle. Twenty Grammes delivers the comfort of homemade treats with a stylish twist, making it the perfect indulgence pit-stop on your Bugis exploration.
7. The Malayan Council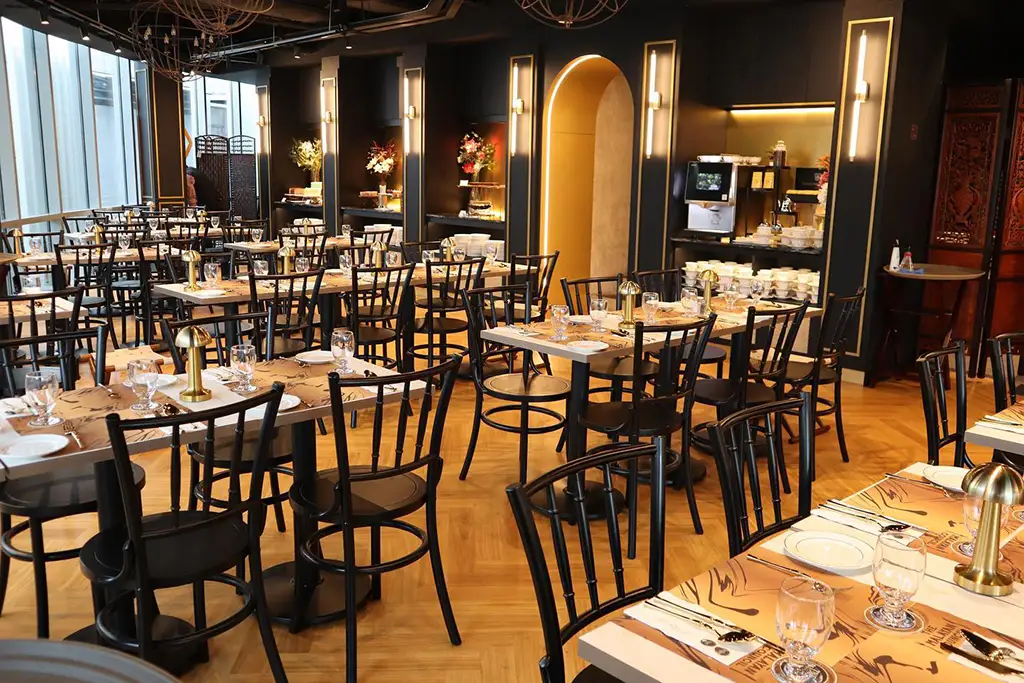 Source: The Malayan Council via Facebook – Halal Cafe Singapore
Facebook: Visit Here
Instagram: Visit Here
Website: https://themalayancouncil.sg/ 
Address: Locations
Operating Hours: Locations
Imagine biting into a succulent Nasi Lemak Burger or savouring a slice of decadent Ondeh Ondeh Cake! The Malayan Council has become one of the ultimate halal-foodie hotspots in Singapore. Laced with the vibrant spice of Malay cuisine and the comforting familiarity of Western dishes, this cafe, located in many bustling locales, from Dunlop Street to the luxurious Fullerton Waterboat House, offers a buffet of delights in an ambient setting. Perfect for family gatherings or a relaxed hangout with friends, The Malayan Council continues to push culinary boundaries and are pioneers of Malay fusion food and should certainly be on your radar!
8. Chix Hot Chicken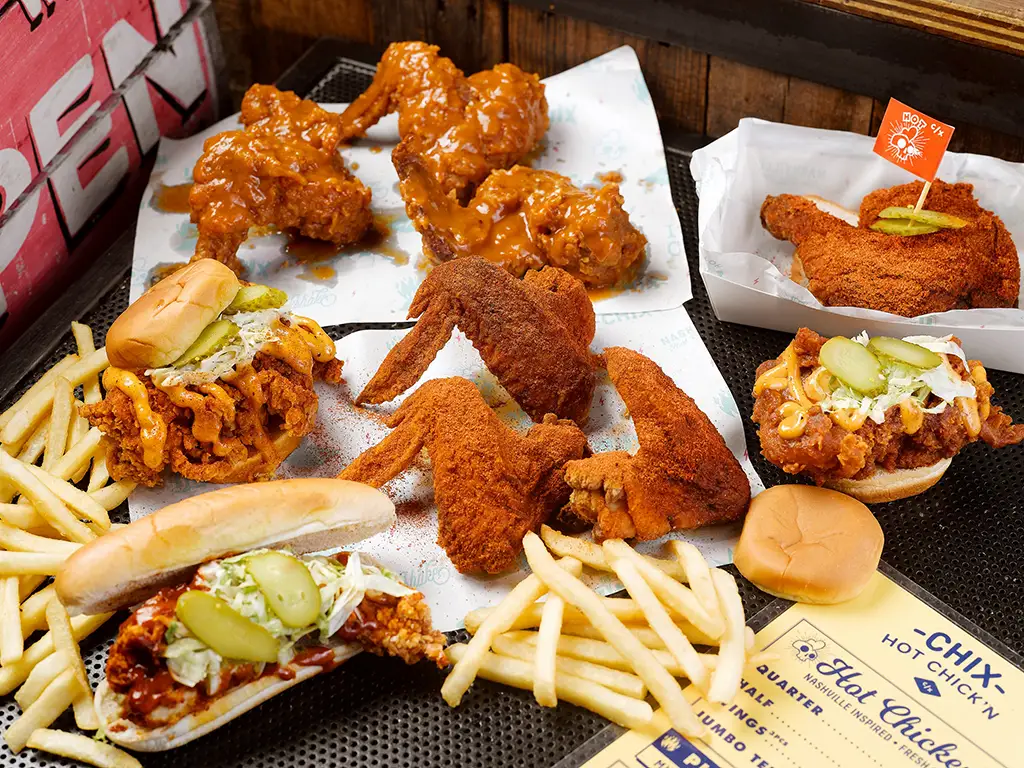 Source: Chix Hot Chicken via Facebook – Halal Cafe Singapore
Facebook: Visit Here
Instagram: Visit Here
Website: https://www.chixhotchicken.com/ 
Address: 1 Jln Pisang, Singapore 199069
Operating Hours: Sun-Thu, 12pm-9pm | Fri-Sat, 12pm-10:30pm
Tucked away in the vibrant corner of Bugis at 1 Jalan Pisang, Chix Hot Chicken dazzles visitors with its American-style Nashville Hot Chicken, spiced with cayenne pepper and served in three exciting levels of heat: 
Mild, Extra Hot, and Insane Hot! Each bite of crispy, juicy chicken promises a dance of flavours that marries traditional Southern-style and innovative Korean-style fried chicken variations. The colourful, lively interior decorated with local artist paintings enhances the overall dining experience, while free-flow soft drinks provide a refreshing antidote to the culinary heat. Unconventional yet cosy, Chix Hot Chicken is a daring escapade for the palate and a must-visit for spice lovers!
9. The Royals Cafe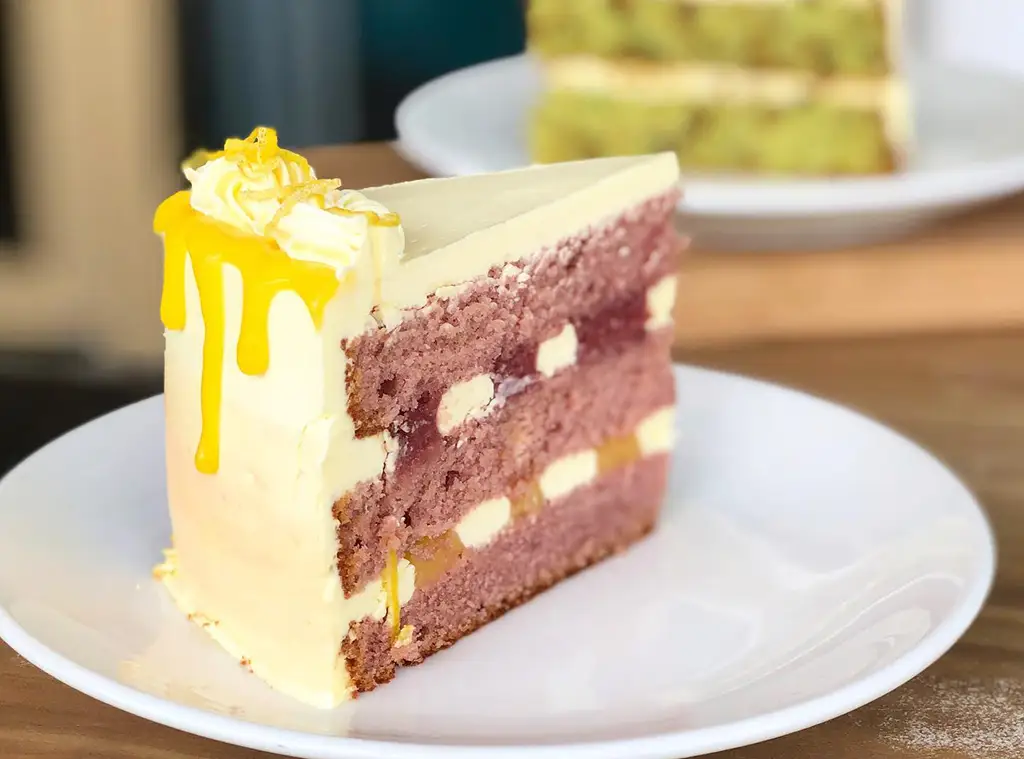 Source: The Royals Cafe Siglap via Facebook – Halal Cafe Singapore
Facebook: Visit Here
Instagram: Visit Here
Website: https://royalcakes.com/ 
Address: 19 Upper East Coast Road, Singapore 455209
Operating Hours: Daily, 9:30am-9pm
If you're in need of a good blast from the past, The Royals Cafe brings an exciting blend of the past and present to you! Step into a quaint haven of nostalgia, where vintage decor whispers stories of yesteryears. Here, you can relish in traditional Singaporean delights, from their legendary Laksa to the distinctive Durian Pengat dessert. Not just a feast for the taste buds, the cafe's heartwarming service and inviting ambience create a unique dining experience. But that's not all! Their dynamic menu ensures there's a delightful surprise awaiting all foodies, so try them out and get transported on a culinary journey through time!
10. Tipo Pasta Bar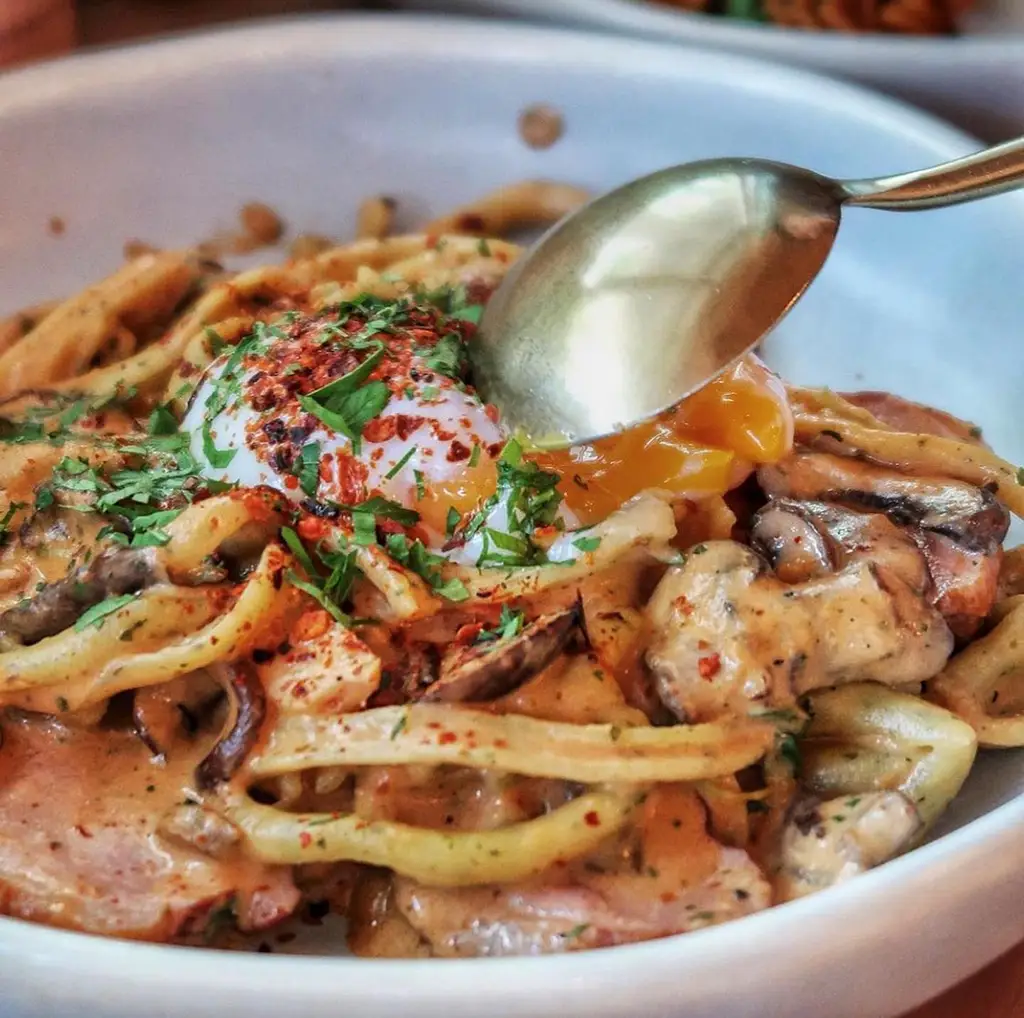 Source: Tipo SG via Facebook – Halal Cafe Singapore
Facebook: Visit Here
Instagram: Visit Here
Website: https://www.tipo.sg/ 
Address: 28 Aliwal St, Singapore 199918
Operating Hours: Daily, 11am-10pm
In the bustling culinary scene of Singapore, a unique gem sparkles – Tipo Pasta Bar. This innovative, halal-friendly eatery, recently relocated to a larger space on Aliwal Street, lets you become the chef of your own pasta masterpiece. Here, you're given the reins to mix and match from a selection of handcrafted pasta, artisanal sauces, and top-tier proteins. Radiatori, Creste De Gallo, Gemelli – whatever your pasta preference, they've got it! With a side serving of a snug, Instagram-worthy setting adorned in pastel pink and blue, Tipo not only satisfies your taste buds but also offers a feast for your eyes. No wonder it's a tough table to secure in the city's dining diary!
Conclusion
The ever-evolving halal café scene in Singapore continues to flourish, offering a blend of comfort and culinary adventure for the discerning foodie. Whether you're an ardent café-hopper or just someone craving good eats, the island's myriad of halal options from the inviting ambience of Fluff Stack to the artisanal handmade pasta at Tipo Pasta Bar won't disappoint.
The variety of halal noshes satisfies both traditional taste buds and those seeking international fare, a testament to Singapore's multicultural dining landscape where inclusivity and delicious food meet in perfect harmony. So, armed with the knowledge of the very best halal cafes in Singapore, let the café hopping adventures begin!
Still looking for other great dining options here in our little red dot? Click the links below and set on many gastronomic adventures!
• Written by Jeremy Ugon
Frequently Asked Questions (FAQs)
Q: How to confirm the Halal status of a food premise?
A: In general, one of the ways for Muslim consumers to confirm the Halal status of a food premise is via Muis Halal Certificate. But the absence of a Halal Certificate does not mean the food is not Halal. In Islam, food is Halal when the ingredients used are Halal and the premise and utensils used to prepare the food are dedicated for the preparation of Halal food. In addition, Halal food need not necessarily be prepared by Muslims. It is up to each individual to decide based on his or her own assessment and comfort.
Q: What is the difference between Halal and Halal Certification?
A: When a food product is "Halal certified", it means that a particular certifying body has done checks and audits to ensure that the product is indeed halal compliant, according to a set of objective standards. In Singapore, Halal certification is completely voluntary, and companies (Muslim and non-Muslim) make the independent choice to decide if they wish to be halal certified. A Halal certificate is simply added assurance to Muslim consumers.
However, a non-certified stall or product is not necessarily non-halal. Ultimately, what makes food halal is its ingredients and the way that it is prepared. Thus, before deciding to consume a food product, it is important for Muslims to find out if any non-halal substance or element could have been added during the preparation of the food.