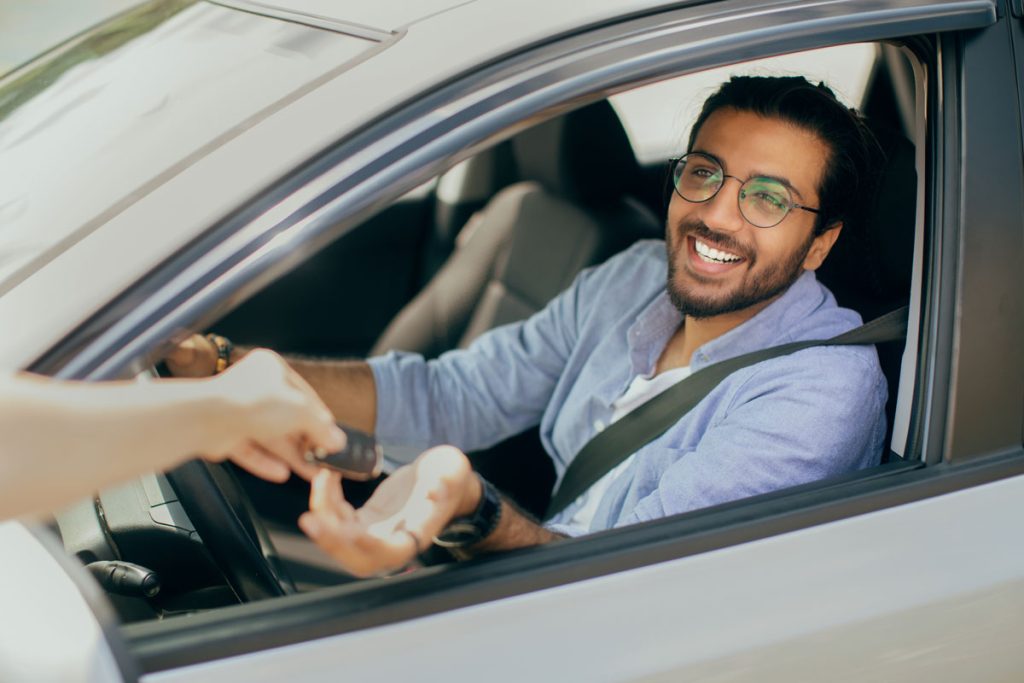 You probably already know that Singapore is one of the most expensive places on earth to own a car. In fact, owning a car here can be a huge financial undertaking! So much so that you may have been put off by the idea of owning your own vehicle here even if sometimes it can come in very handy…
But did you know that there are plenty of alternatives that are incredibly helpful, potentially affordable and downright amazing? One such alternative is car leasing!
Whether you're an expat looking for convenience, a local craving the thrill of a luxury car without burning a hole in your pocket, or a tourist eager to uncover the city's hidden gems at your own pace, you'll find that car leasing is just as convenient as owning your own car but with half the hassle! In this article, we bring you a rundown of the top 10 car leasing companies in Singapore for 2023 as we help you steer your way to the very best car leasing services, perfectly tailored to your tastes, needs, and budget!
Key Consideration Factors
Whether you are searching for the perfect car leasing service for your next long roadtrip or just plan to cruise around the city, here are some things that you might want to consider and look out for.
Location:

For easy access and reduced waiting duration, ensure that the car leasing service provider of choice is within your area or conveniently located.



Availability:

Make sure that the car leasing service is readily available and accessible to meet your needs. Check their operating hours beforehand. It is recommended to make reservations or bookings in advance to ensure successful bookings.



Cost:

Make sure that the rental service provider of choice charges a reasonable fee for their services and is within your budget.



Quality:

Research on the quality of vehicles and services provided by the car leasing service provider and read online reviews and testimonials if available.



Requirements:

Find out the prerequisite requirements, licensing and what documentation or information, if any, may be required when registering or renting a vehicle at your car leasing service provider of choice.
Best Car Leasing in Singapore
1. Avis Car Rental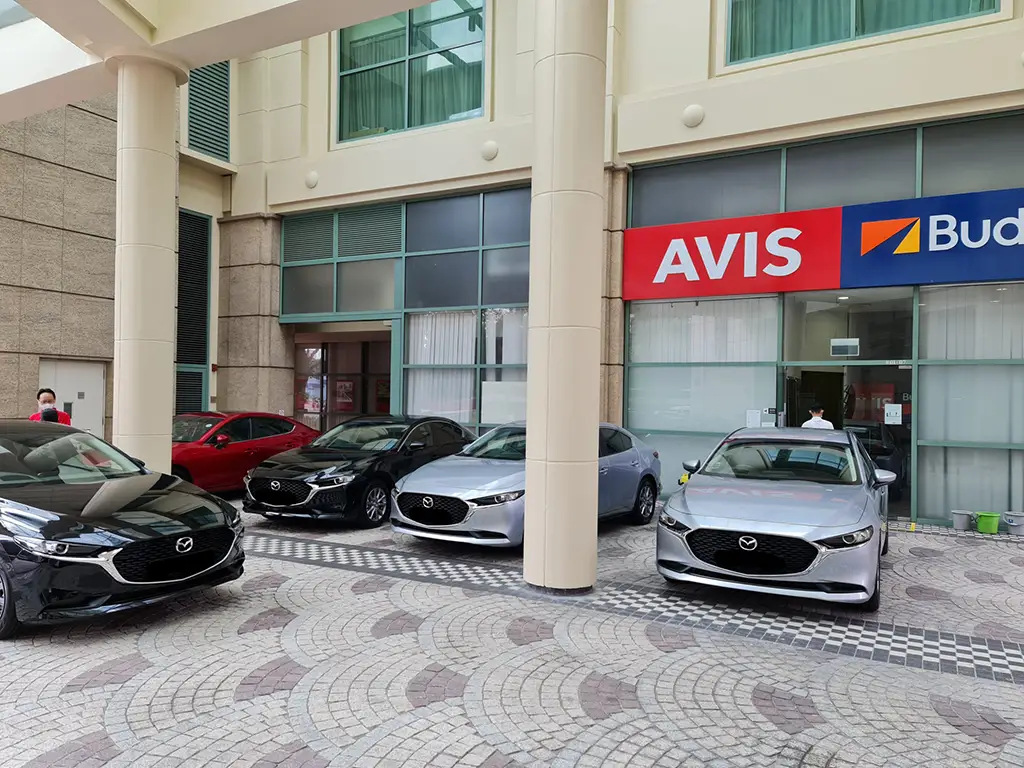 Source: Avis Singapore via Facebook – Car Leasing Singapore
Facebook: Visit Here
Instagram: Visit Here
Website: https://www.avis.com.sg/ 
Address: Locations
Operating Hours: Locations
Considered one of the best car leasing companies in Singapore, Avis Car Rental offers a wide range of vehicle types and models. They provide both short-term and long-term leases for when you're planning a last-minute road trip or when you're in for the long haul. With an expansive fleet ranging from chic economy cars to luxurious Tesla models, Avis Singapore ensures you travel in style. For quick jaunts, their user-friendly online booking system offers rentals by the hour or week. Longer journeys get even better with the Avis Flex program. It's like having your own car, minus the commitment – rent for up to 11 months, enjoy discounted rates, and even swap vehicles to keep things fresh! Globally recognized, Avis is ready to steer you towards a smooth ride, whatever your needs.
2. Hertz Car Rental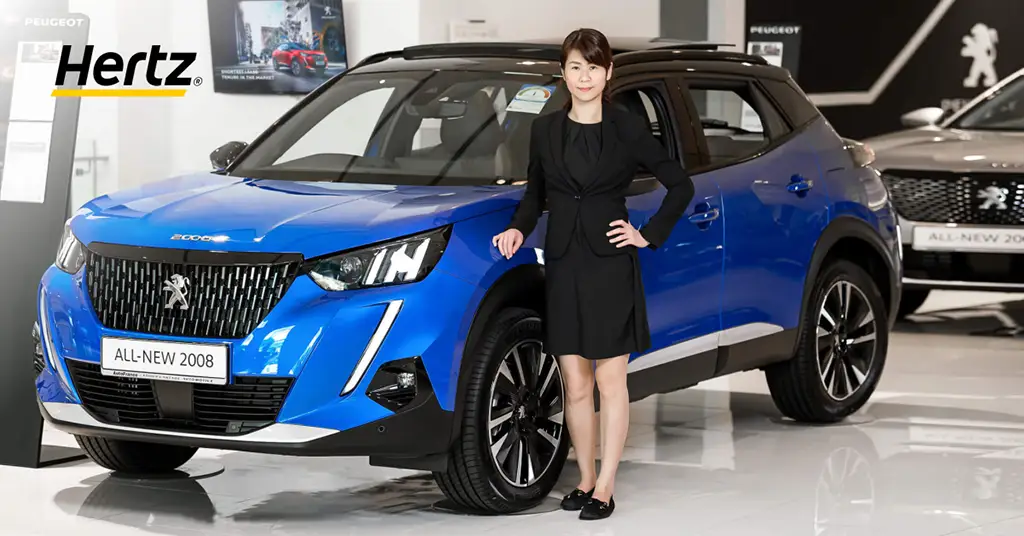 Source: Hertz Singapore via Facebook – Car Leasing Singapore
Facebook: Visit Here
Instagram: Visit Here
Website: https://www.hertzsingapore.com/ 
Address: Locations
Operating Hours: Locations
Looking for a more long-term solution perhaps? Rev up your engines for Hertz Car Rental. Picture this: luxury rides from big-name brands like BMW and Ford, leased to you on your terms, anywhere between 18 months to a whopping seven years! Hertz eliminates pesky paperwork and provides substitute cars during maintenance, ensuring you only need to focus on the joy of the journey. With their all-inclusive long-term leasing solutions, Hertz transforms driving into a worry-free and pleasurable experience. Fasten your seatbelts because with Hertz, it's always an exhilarating ride!
3. BOLT Car Leasing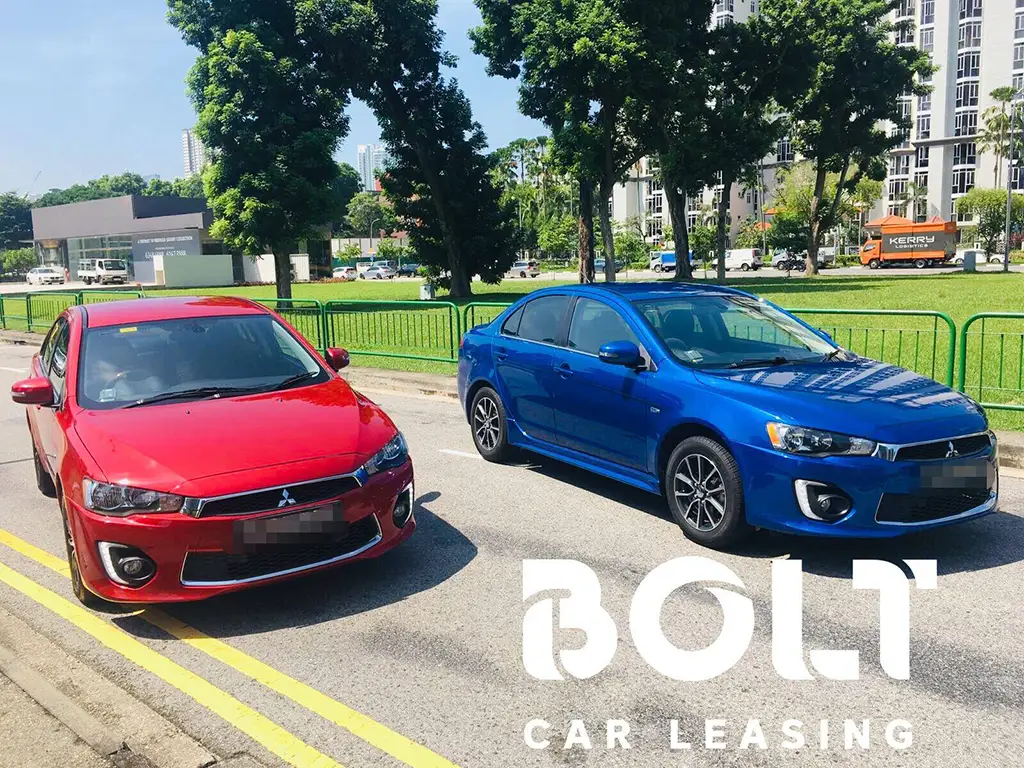 Source: BOLT Car Leasing via Facebook – Car Leasing Singapore
Facebook: Visit Here
Instagram: Visit Here
Website: https://www.boltcarleasing.com/ 
Address: 3 Hoy Fatt Rd, Singapore 159504
Operating Hours: Mon-Fri, 9:30am-5:30pm
In a market flooded with car leasing options, BOLT Car Leasing stands out with its blend of exceptional customer service, impressive flexibility, and competitive pricing. Born from a humble fleet of 15 cars in 2011, BOLT now showcases an extensive range of car brands and models that cater to the varying preferences of individuals and even corporations. Not just about getting you from A to B, BOLT is your trusted driving partner. Whether you're looking for a quick vehicle fix with short-term rentals, or a more permanent solution with long-term leases, BOLT has got you covered. Even if trouble strikes, their 24/7 roadside recovery service ensures you're never stranded. Ultimately, BOLT ensures a hassle-free, enjoyable journey, making them more than a leasing company; they're a lifestyle choice.
4. Ace Drive Car Rental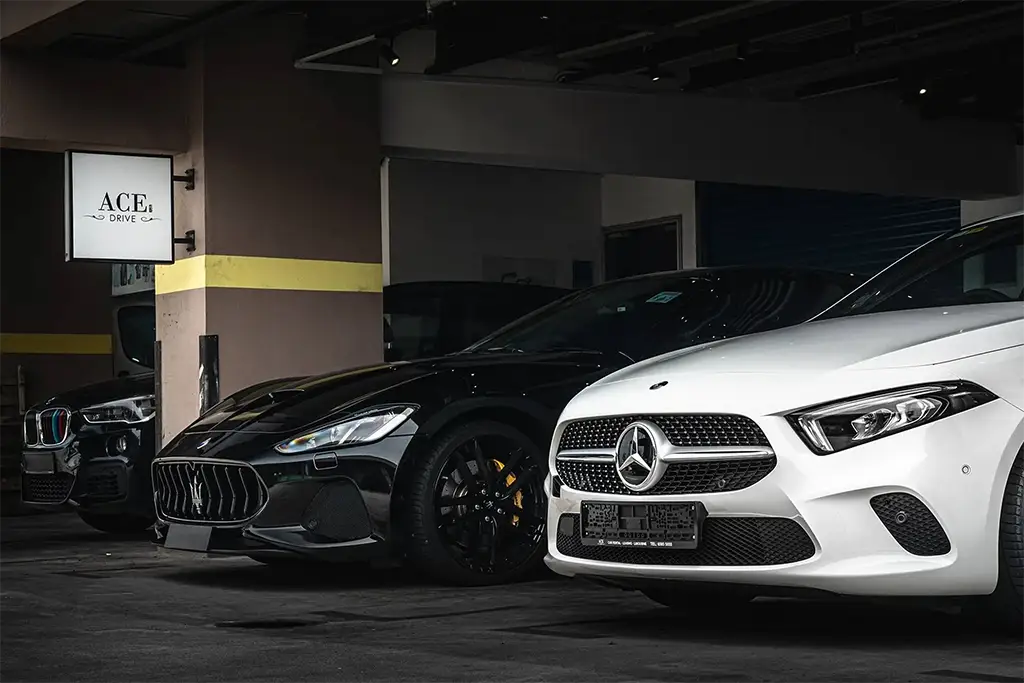 Source: Ace Drive Car Rental via website – Car Leasing Singapore
Facebook: Visit Here
Instagram: Visit Here
Website: https://www.acedrive.sg/ 
Address: 50 Ubi Avenue 3, Singapore 408866
Operating Hours: Mon-Sat, 9am-6pm
Luxury and exotic car enthusiasts can find a haven in Ace Drive Car Rental's premier vehicle rental service. Unlike conventional providers, Ace Drive elevates the rental experience by offering an impressive collection of world-class vehicles from coveted brands like BMW, Maserati, and Mercedes-Benz. Their link with Speed Credit Pte Limited, one of Singapore's largest luxury car importers, allows you access to an extensive and varied fleet. More than just providing a ride, Ace Drive ensures a remarkable, safe, and memorable journey. The company's transparent dealings, flexible rental durations, and dedicated 24/7 customer service set it apart, making luxury driving experiences accessible to all. With Ace Drive, your every drive can indeed be a dream come true!
5. Wearnes Car Leasing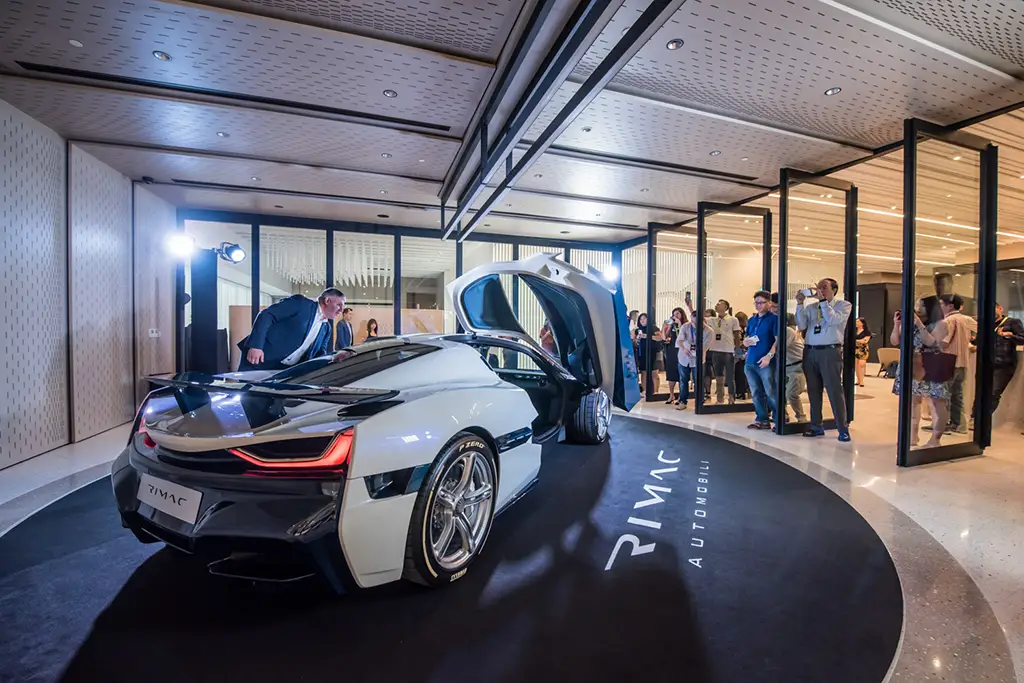 Source: Wearnes Car Leasing via website – Car Leasing Singapore
Facebook: Visit Here
Instagram: Visit Here
Website: https://www.wearnesauto.com/leasing/ 
Address: 45 Leng Kee Rd, Singapore 159103
Operating Hours: Mon-Fri, 8:30am-6pm
Step into the world of Wearnes Car Leasing, where the grandeur of a bygone era meets modern convenience. Dating back to 1906, Wearnes offers an all-inclusive experience far beyond a basic lease. With distinguished brands like Jaguar, Land Rover, Infiniti, Volvo, and Renault at your fingertips, every drive feels like a special occasion. Worried about insurance, road tax or maintenance? No need! Wearnes has got you covered, even offering vehicle pick-up and delivery for a hassle-free experience. Whether you prefer short or long-term leases or are seeking new or preowned units, you'll find your perfect automotive match here.
6. Cycle and Carriage Leasing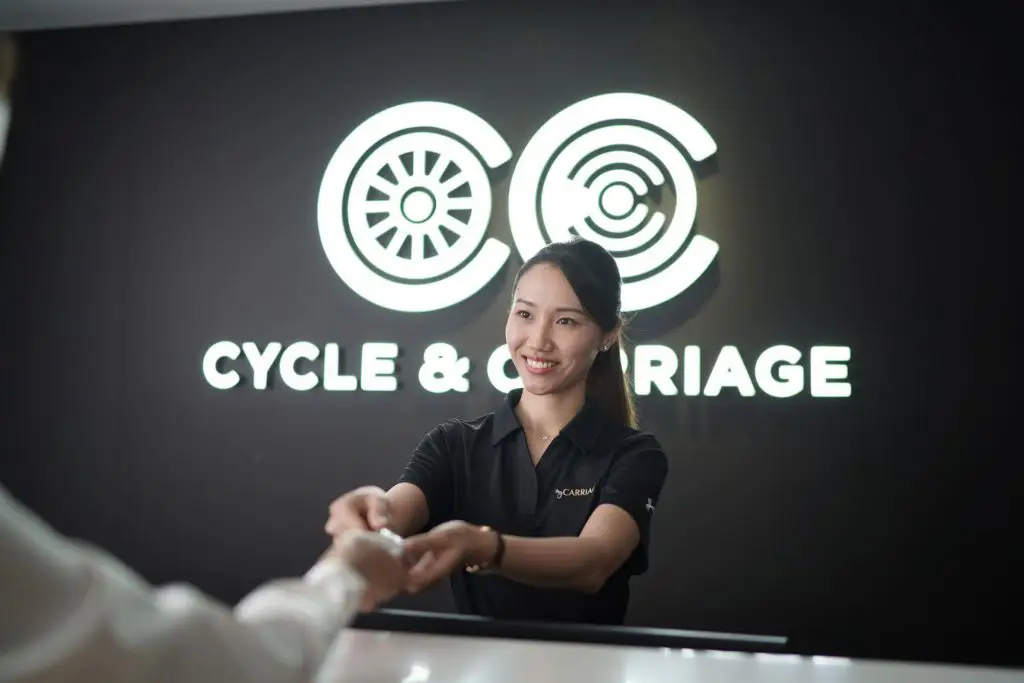 Source: Cycle & Carriage via website – Car Leasing Singapore
Facebook: Visit Here
Instagram: Visit Here
Website: https://www.mycarriage.sg/ 
Address: 209 Pandan Gardens, Singapore 609339
Operating Hours: Mon-Wed, 9am-5:30pm | Fri, 9am-5:30pm | Sat, 9am-12:30pm
If you're looking for somewhere reputable and time-proven, to rent a car for that road trip you've been planning, this is the place for you! Hold your steering wheels tight as we zoom into this car-leasing gem on Singapore's Alexandra Road. With a rich 120-year legacy, the world of Cycle & Carriage Leasing offers short and long-term leases that are as diverse as a box of crayons, with top-notch brands like Mercedes-Benz, Kia, and Mitsubishi to pick from. Leaping into the digital age, they've rolled out myCarriage, a one-stop-shop online platform that revs up the rental experience. They go the extra mile, or should we say, kilometre, to exceed customer expectations, handling everything from pesky repairs to COE bidding. So gear up, your road-trip companion awaits you at Cycle & Carriage Leasing, perfect for your next adventure ride!
7. Sixt Singapore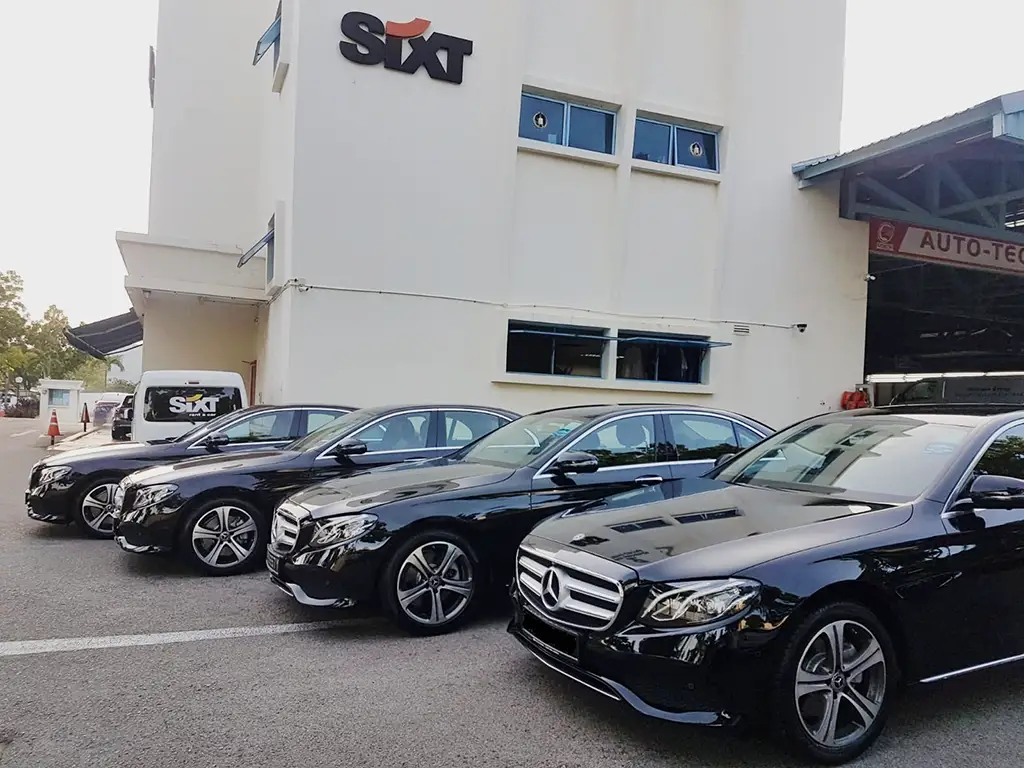 Source: Sixt Singapore via Linkedln – Car Leasing Singapore
Facebook: Visit Here
Instagram: Visit Here
Website: https://www.sixt.com.sg/betahome 
Address: Changi Airport Terminal 1, 80 Airport Boulevard, Singapore 819642
Operating Hours: Daily, 9am-9pm
When luxury calls, Sixt Singapore answers. Next time you want to make a grand entrance at an event, let Sixt be your chauffeur. Dressed to impress, their impeccably groomed limousines are the perfect accessory to your stylish attire. But it's not just about the looks – safety is also paramount. If you're in need of a chauffeur, rest easy knowing that experienced, properly registered drivers are behind the wheel. Beyond the glitz and glamour, Sixt is a global leader in car rental, boasting an enviable fleet of young, continental cars, flexible packages, and comprehensive insurance options. Whether it's a quick city trip or a cross-country journey, with Sixt car rental Singapore, every ride is not only a delight but your most elegant yet. Instant confirmation with online booking is just the cherry on top!
8. Bizlink Rent-A-Car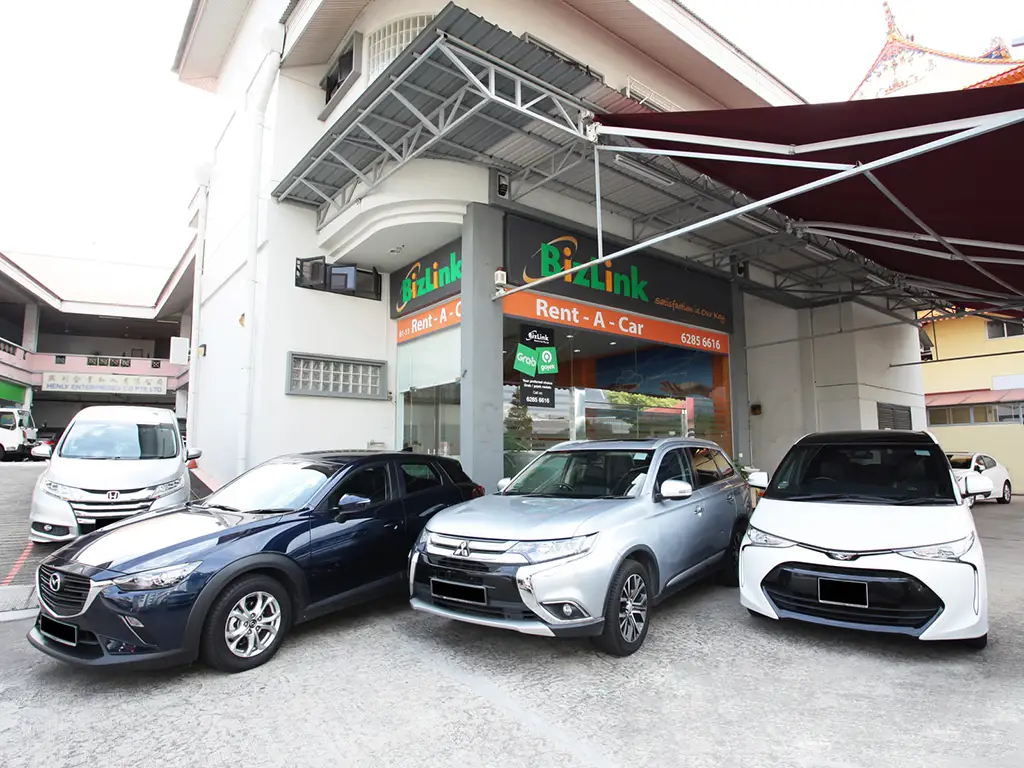 Source: Bizlink Rent-A-Car via Facebook – Car Leasing Singapore
Facebook: Visit Here
Instagram: Visit Here
Website: https://bizlinkrentacar.com.sg/ 
Address: 62 Ubi road 1, Singapore 408734
Operating Hours: Mon-Fri, 9am-5pm | Sat, 9am-1pm
Starting with just five cars in 2004 to a booming fleet of over 200, Bizlink Rent-A-Car showcases what determination and affordable pricing can achieve. As a jewel in the crown of Bizlink group, this car leasing business caters to both retail and corporate clients, offering bulk rentals without bulk prices. With its wide range of vehicles, it meets the needs of every budget. But affordability doesn't compromise service quality. Its reputation for providing top-tier service has cemented its position as one of Singapore's leading car rental companies. So, whether you're an individual looking for a short-term rental or a corporation needing a fleet, Bizlink Rent-A-Car may become your go-to solution.
9. Eurokars Leasing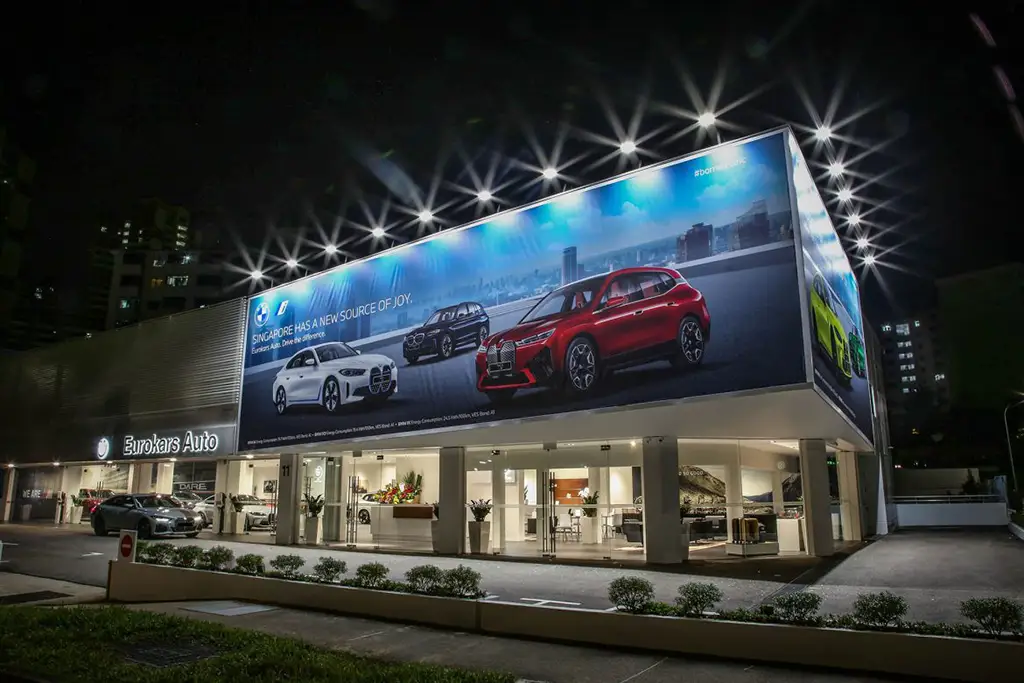 Source: Eurokars Singapore via website – Car Leasing Singapore
Facebook: Visit Here
Website: https://www.eurokarsgroup.com/home-sg 
Address: Locations 
Operating Hours: Locations
Singapore's Eurokars Leasing, a subsidiary of the Eurokars Group, brings an unmatched driving experience to the city-state. Offering a diverse range of prestigious marques from BMW, Porsche, and Rolls-Royce, to MINI, Mazda, McLaren, and MG, they present a unique solution for individuals seeking luxury without the ownership hassle. Eurokars' tailored leasing plans were designed to suit individual needs while bypassing maintenance concerns, making dream cars accessible. As an authorised dealership, they provide not just a vehicle, but an immersive, personalised motoring experience.
10. Global Advance Leasing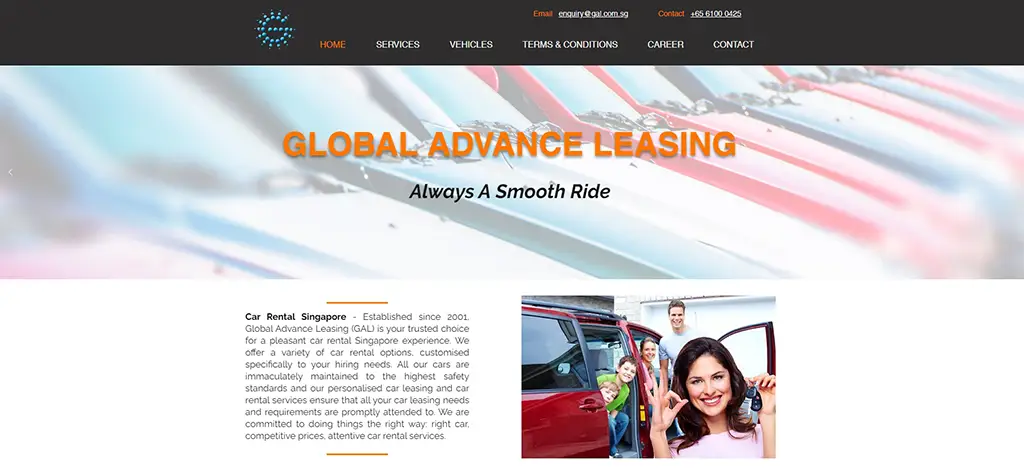 Source: Global Advance Leasing via website – Car Leasing Singapore
Facebook: Visit Here
Instagram: Visit Here 
Website: https://www.gal.com.sg/ 
Address: Location
Operating Hours: Location
Celebrating over two decades of unrivalled service, Global Advance Leasing Singapore continues to level up the car leasing industry with its diverse offerings. Global Advance Leasing doesn't just rent cars; it offers a suite of services designed to cater to your specific needs, whether that be a commercial lease, a fancy limousine for special events, or the practicality of long-term car rentals. Global Advance Leasing guarantees a smooth ride every time with its immaculately maintained fleet, diverse in models and types to meet your unique preferences. They promise unlimited mileage, convenient roadside maintenance, and replacement vehicles at competitive rates. All these, coupled with sterling customer reviews and a dedicated, professional team, ensure that your journey with Global Advance Leasing is nothing less than exceptional!
Conclusion
Gear up, folks! Manoeuvring the maze of car leasing in Singapore can seem like a high-speed race, but you're in the driver's seat with our handy guide! As an alternative to the pricey commitment of owning a car, leasing provides a pit stop with affordable, diverse choices, and tailor-made services. Many companies are revving up the competition with their stellar services and vast vehicle ranges. As you explore your options, be ready to navigate to your dream wheels. Keep cruising, keep exploring, and remember – the best roads are always the ones that lead to adventure!
Interested in reading more from us? Click any of the links below to explore Singapore further!
• Written by Jeremy Ugon
Frequently Asked Questions (FAQs)
Q: What are the benefits/advantages of car leasing over car purchasing?
A: For leasing, there are 3 main advantages over car ownership.
1) The initial outlay of cash is lower. Usually, a deposit for leasing is 1-2 months' rental, as opposed to tens of thousands of dollars you have to fork out when you buy a car.
2) Your monthly costs are fixed – insurance, road taxes, and all maintenance fees are all accounted for in the monthly rental.
3) You also get a replacement car in the event of a car breakdown, so that you have minimum downtime and disruption to your daily life.