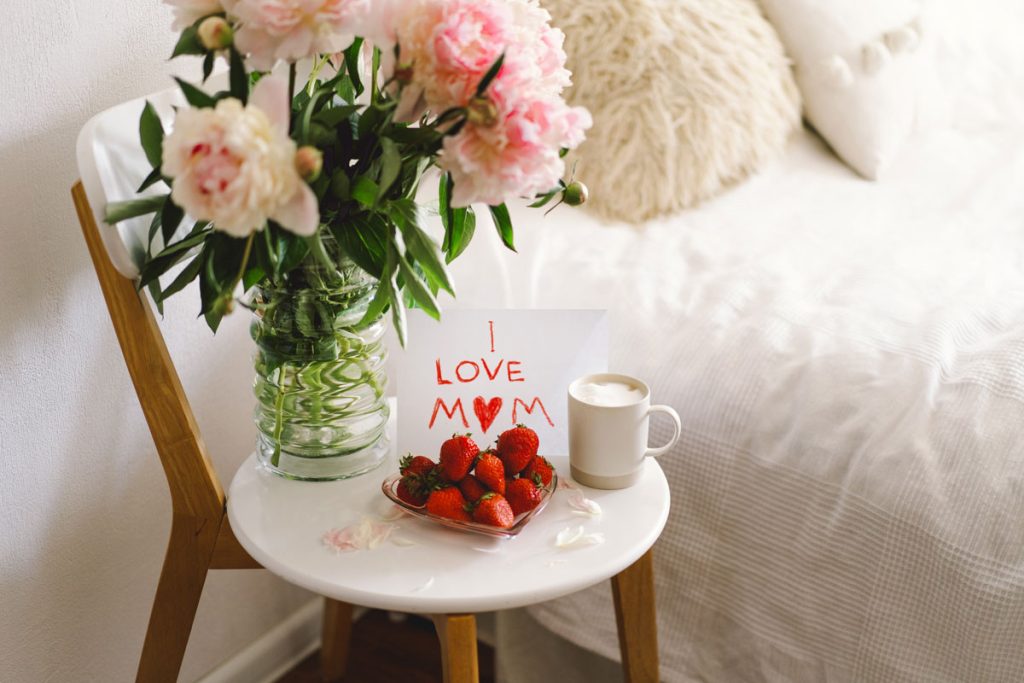 Falling on the 14th of May 2023, Mother's Day is right around the corner – literally – and it's time to figure out how to make this day super special for your mum. Mother's deserve a break and while they should be appreciated every day of the year, this day is a unique celebration (it's mandatory, come on).
So if you're frantically searching for last-minute ideas on how to celebrate Mother's Day this year, we've got a few tricks up our sleeves for you! These 15 celebration ideas might just be what you're looking for and if there's not, well, we've got plenty more where that came from!
Best Ways To Celebrate Mother's Day in Singapore
1. Create a DIY Flower Bouquet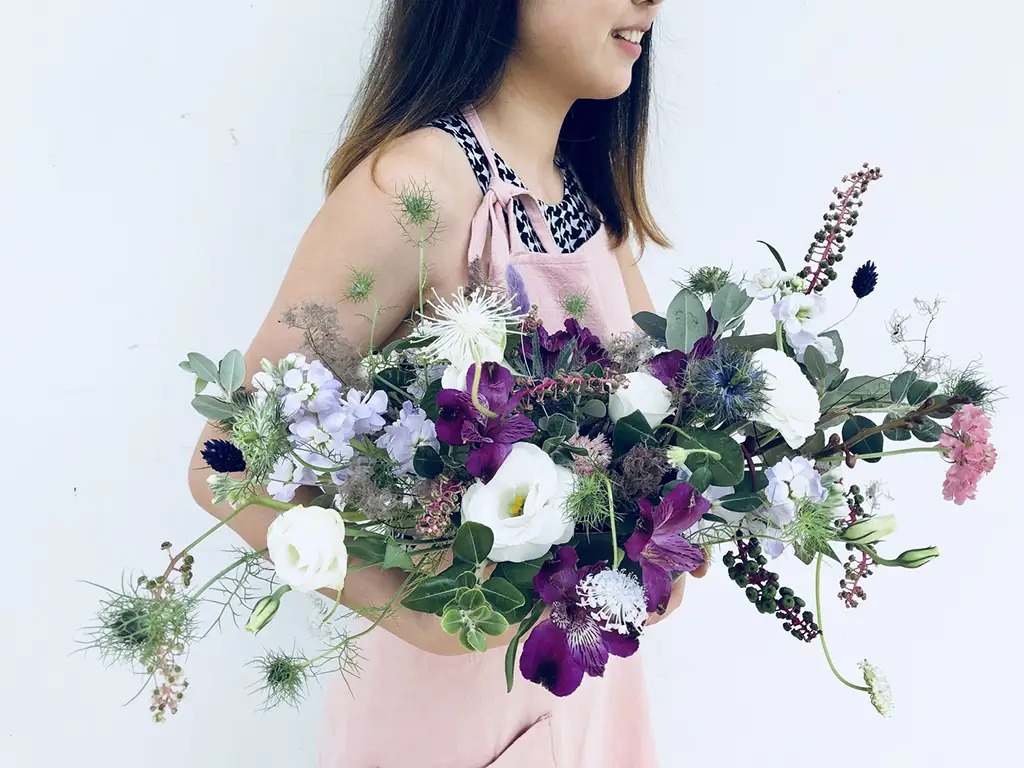 Source: Poppy Flora via website – Mothers Day Singapore
Make this Mother's Day special and explore the vibrant world of DIY flower bouquets at Singapore's top floral destinations! Channel your inner floral designer at Poppy Flora Studio, where you'll hand-select exquisite blossoms and master the skill of assembling a unique bouquet for mum. Alternatively, let your creativity blossom at Floral Magic, a charming haven offering a memorable floral journey. For the budget-conscious, the cost-effective arrangements from Farm Florist and Windflower Florist provide a harmonious blend of elegance and affordability. So, dive into the enchanting realm of flowers and fashion a distinctive work of art to honour your mum's extraordinary day!
2. Have Fun at a Mother's Day Concert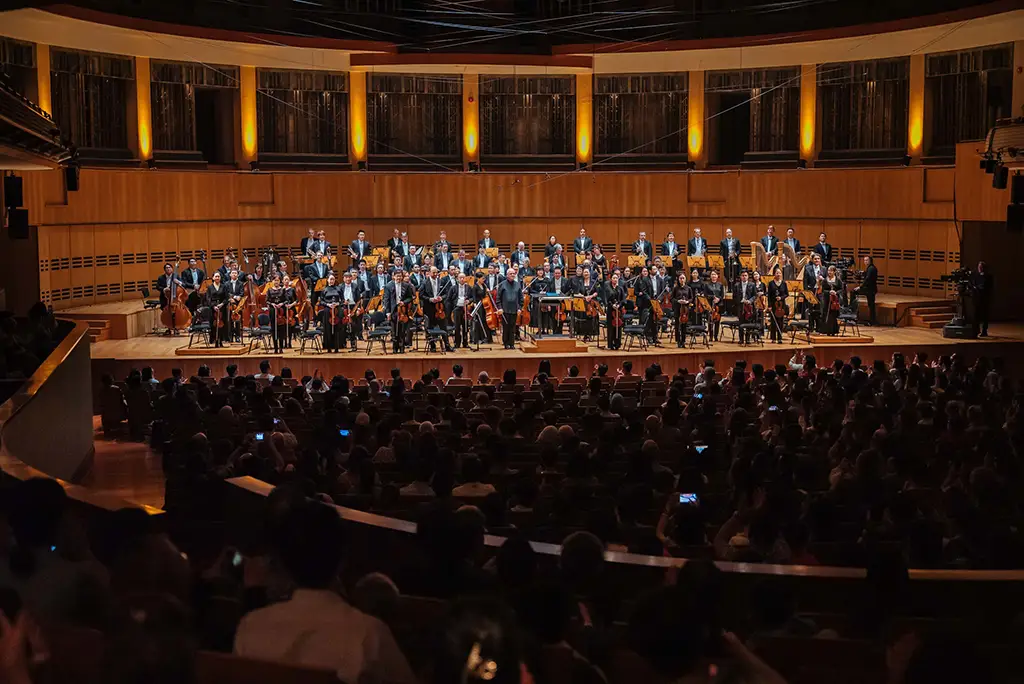 Source: Singapore Symphony Orchestra via Facebook – Mothers Day Singapore
Really want to impress mum? Whisk her away on a melodious adventure by attending the most dazzling concerts in Singapore, where unforgettable memories await you both. Let the renowned Singapore Symphony Orchestra sweep you off your feet with their enthralling Mother's day performance, creating a magical ambiance that honours the love between mother and child.
For an extraordinary cultural experience that showcases your appreciation for your mum's diverse interests, the captivating Singapore Chinese Orchestra is the ideal choice. Their eclectic repertoire marries traditional Chinese music with modern influences, resulting in a breathtaking performance that celebrates the richness and vibrancy of Singapore's heritage. Lose yourselves in the mesmerising soundscape created by the harmonious fusion of ancient instruments like the erhu, pipa, and guzheng, alongside innovative Western instruments.
Embark on a mesmerising musical odyssey as a heartwarming testament to your boundless love and gratitude for your mum this Mother's Day. Let the harmonious melodies weave a tapestry of appreciation, leaving an indelible mark on her heart.
3. Let Loose at a Cocktail Festival
Source: Singapore Cocktail Festival via Facebook – Mothers Day Singapore
Let's clink our glasses to the awe-inspiring mums as we plunge into a whirlwind of flavours and dazzling moments at the Singapore Cocktail Festival! Embark on a 17-day adventure that showcases Singapore as Asia's cocktail capital. Savour limited-edition signature cocktails at 45 of the island's best bars, and witness exhilarating bar takeovers featuring talented mixologists from far and wide. Indulge in boozy brunches with mum and explore music-themed cocktails that strike a chord with every taste bud. Join bar crawls, learn the art of cocktail-making, and immerse yourself in the insights shared by top bartenders. Celebrate the magic of Mother's Day amidst the shimmering world of mixology, and cheers to a Mother's Day celebration that is really one-of-a-kind!
4. Enjoy a Champagne Brunch
Source: The Ritz-Carlton Singapore via website – Mothers Day Singapore
Spoil your mum this Mother's Day with a delightful brunch experience. There's plenty of options to choose from to make this day unforgettable for the most important woman in your life! For a laid-back morning, enjoy coffee and eggs benedict at trendy neighbourhoods like Duxton Hill or Robertson Quay. Feeling a little  more extravagant? Opt for the Grand Sunday Champagne Brunch at Estate, boasting a lavish buffet with international comfort food, 32 types of cheese, champagne, and delectable desserts.
If you're really looking to pull out all the stops, indulge in Colony's Vintage Champagne Brunch. Colony is also treating mums to a special Mother's Day seafood dinner and a personalised preserved flower resin keychain as a memento. All mothers dining at Colony will receive a stalk of carnation as well! Make this Mother's Day truly memorable by treating your mum to a sumptuous brunch experience she'll cherish.
5. Relax with a Spa Session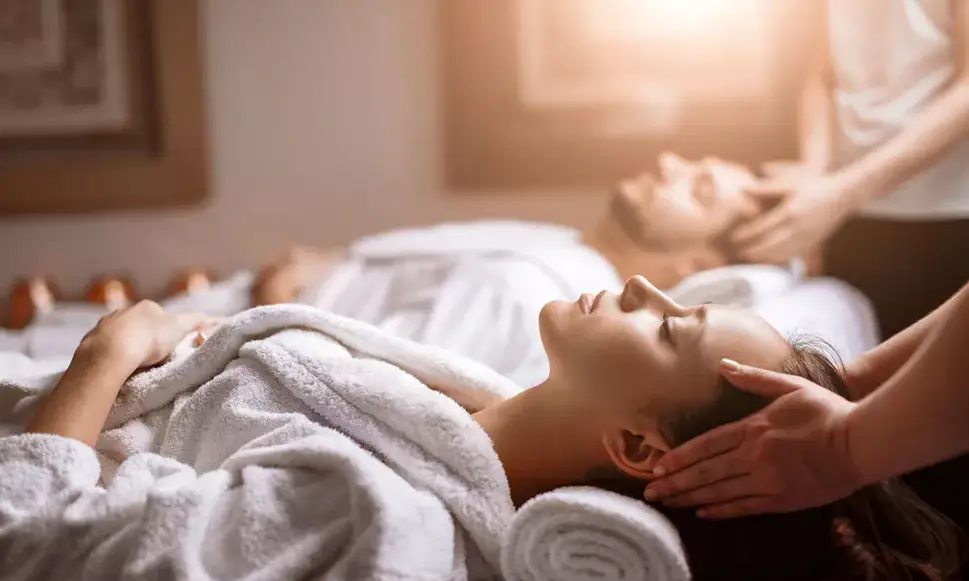 Source: Soul Massage via Facebook – Mothers Day Singapore
Nothing beats a good spa session, so treat your dear mum to some pampering she'll never forget! Enjoy the zen at a quiet sanctuary where your mum can 
From traditional Japanese onsens to healing baths, and exfoliating body scrubs, masks and massages, there's no better time to fully relax. Need a little help figuring out where to go? We've definitely got you! Try out these 12 best spas in Singapore that she'll love. After all, your mum deserves the absolute best!
Spas offer more than just masks and baths. Get some good, deep massages to rejuvenate and get the tight knots out of your mother's stressed shoulders! A good one to try is always a traditional Aramsa, Swedish, Shiatsu or deep tissue massage. Or surprise mum with a unique massage experience like Auriga Spa's Senja Sunyi, a fusion therapy that uses warm Moon stones and Argan Oil balms to sooth and release your muscles. Maybe give acupuncture a go? Check out these 9 best massage spots in Singapore to make Mother's Day 2023 a really good one.
6. Surprise Mani-Pedi Session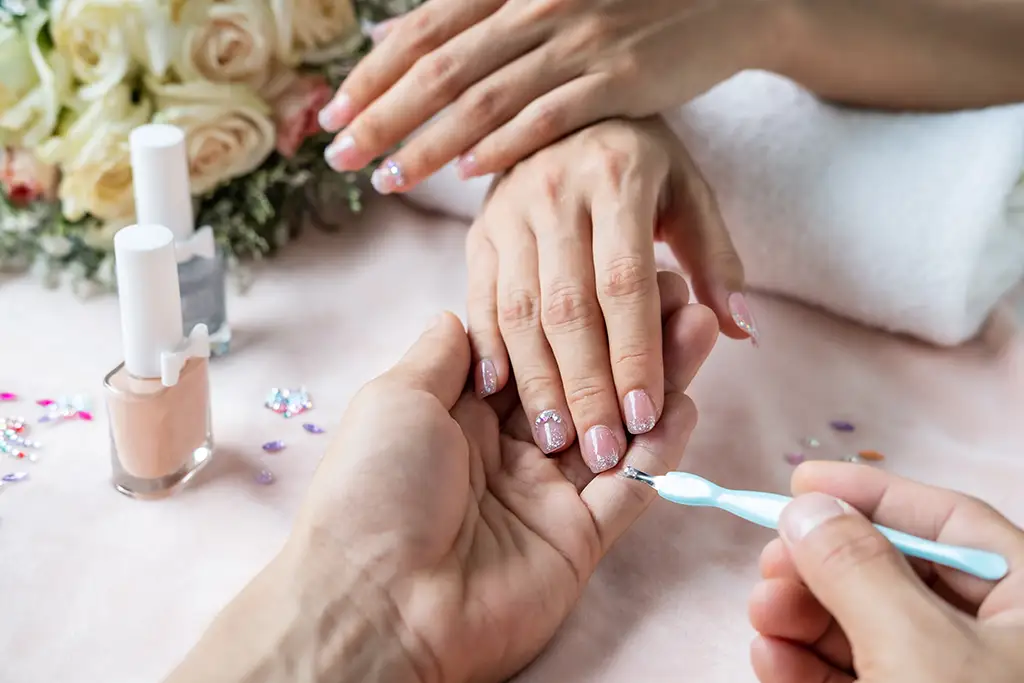 Source: kitzstocker via Envato Elements – Mothers Day Singapore
Spas and massages not really up your mother's alley? Get some pampering done another way, while still looking smoking. While physical beauty isn't the only thing that matters, getting your nails done always makes a big difference in confidence. Whether your mum chooses to get neutrals or go all out, maybe add a nail art design or perhaps some beading, bows and decals, she's sure to have the time of her life. Feeling put together yet? Your mother will!
So if you've not already checked out these 11 amazing nail salons in Singapore that'll give your mum the gorgeous nails she's wanted, what are you waiting for? Click on the link already!
Psst! Mum doesn't want to paint her nails? Don't worry, you can still get a nice, relaxing foot massage at these top foot spas in Singapore.
7. Indulge in High Tea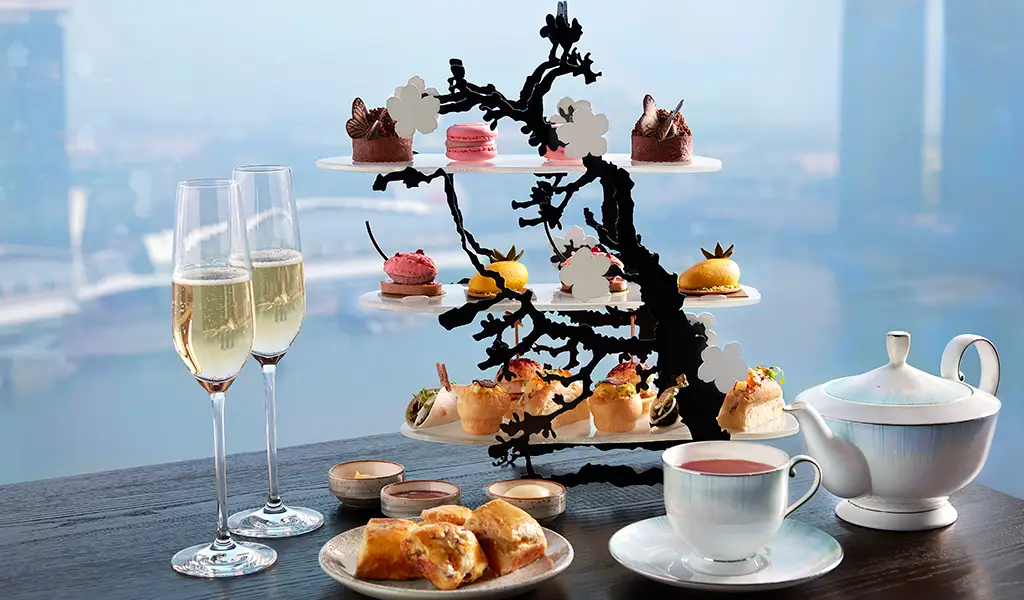 Source: SKAI Swissotel via website – Mothers Day Singapore
Treat mum to a fabulous afternoon tea adventure this Mother's Day! Take her to iconic spots like Angelina at Marina Bay Sands, L'Espresso at Goodwood Park Hotel, or Arteastiq at Jewel Changi Airport. Want to amp up the excitement? Book a high tea with breathtaking views at Skai on the 70th floor of Swissotel The Stamford, where she can feast on delectable sweet and savoury delights like crab crème, lobster, mushroom quiche, smoked salmon with avocado, and irresistible Madagascar vanilla scones with Devonshire cream and strawberry marmalade!
Worried about your budget? No problem! Check out Pazzion Café at Takashimaya for $39 for two, or indulge in Ginger.Lily's Orchard Trail Afternoon Tea for $58 per person. This extraordinary afternoon tea experience will definitely make this Mother's Day one for the books (and a fancy one at that!)
8. Join a Creative Arts Workshop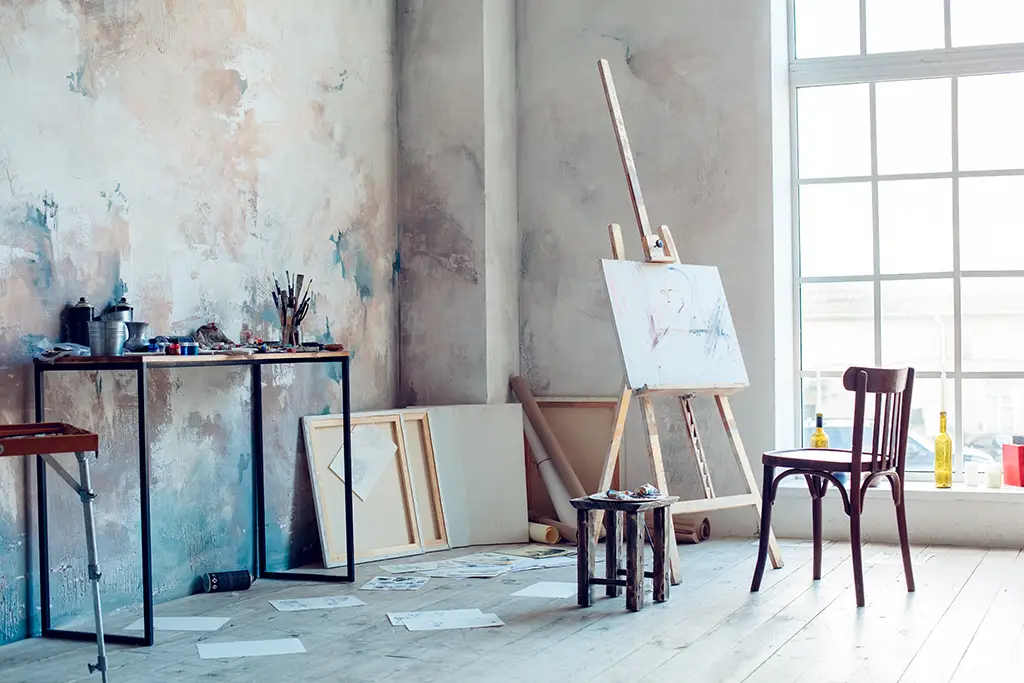 Source: Envato Elements – Mothers Day Singapore
Let's take a trip down memory lane and remember how our mums ignited our creativity! This Mother's Day, awaken her artistic spirit with a captivating craft workshop. Help her elevate her handicraft prowess by creating a chic leather pouch, delicate paper blooms, or a dazzling beaded and tassel necklace. And don't miss out on the exciting art jamming, rug tufting, pottery, and sewing classes in Singapore!
Nothing beats a heartfelt handmade gift, so gather your craft supplies and embark on delightful projects suitable for all ages, like vibrant rock painting or charming origami heart bookmarks. Strengthen your bond with mum or the entire family by signing up for an extraordinary workshop like Spin Art at Spin Paint House. This soothing activity encourages self-expression through art using custom-built tables that spin canvases at high speeds. There's no better way to make this Mother's Day unforgettable than with a splash of creativity!
9. Make a Custom Perfume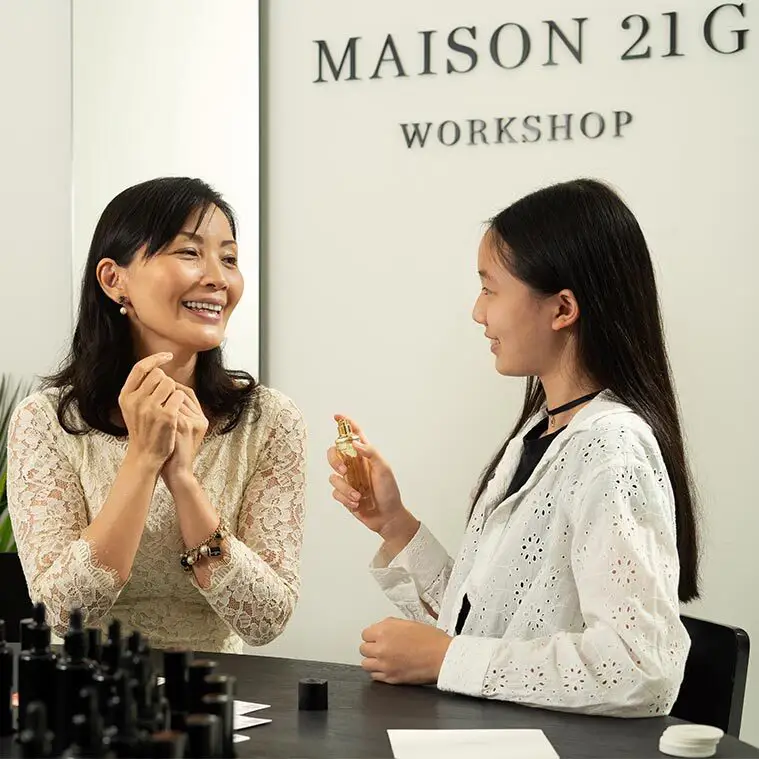 Source: Maison 21G via website – Mothers Day Singapore
Anyone who wears perfume on the daily knows that a personal scent can make or break your look. So this Mother's Day, surprise your mum with the gift of a personalised scent by exploring the world of bespoke perfumery! Create unforgettable memories at Maison 21G by attending a luxurious perfume workshop together with mum, where you'll dive into an 'olfactory adventure' and craft a custom-made, hand-crafted perfume. For those far from home, send your love encapsulated in a bottle, complete with your picture on the design for that extra special touch.
Opt for a fun experience by attending a personalised scent-creation workshop at Scentopia. Select from an extraordinary array of rare and unique ingredients, like orchid fragrance oils native to Singapore. 
Or let mum feel truly exceptional by crafting her very own, one-of-a-kind perfume at Oo La Lab. Choose between designing the fragrance yourself or accompanying your mum to a workshop guided by Perfume Mixologists, where her creativity can flourish as she concocts her signature scent. Discover more about the perfume-making workshop and treat mum to a truly personalised gift this Mother's Day 2023.
10. Hiking and Picnic at the Park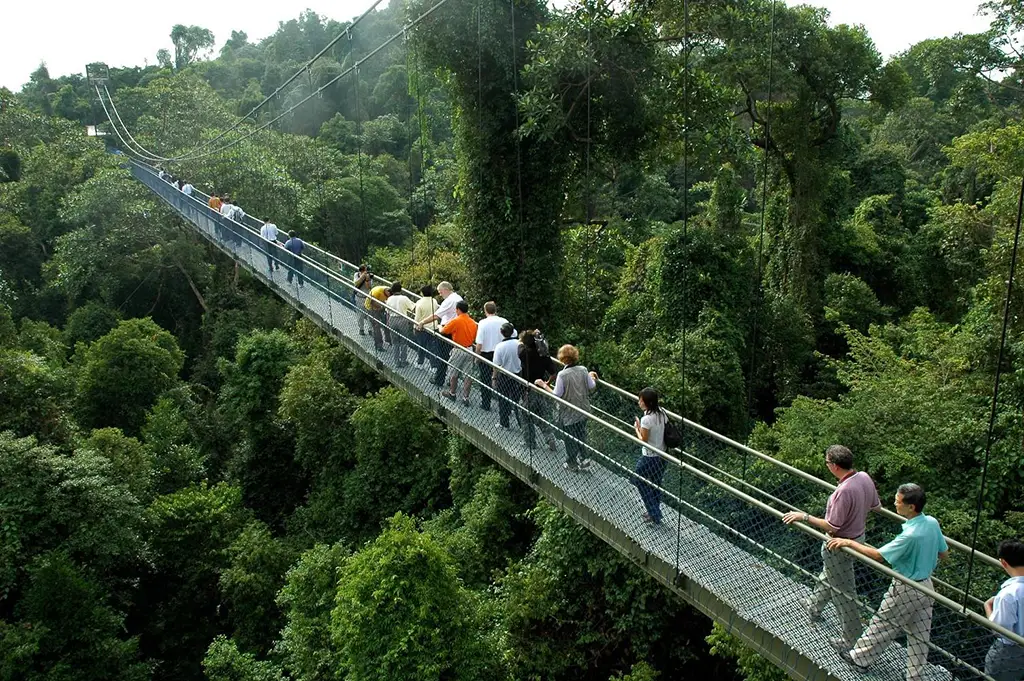 Source: NParks via NParks website – Mothers Day Singapore
If your mum adores the outdoors, plan a Mother's Day family hike with scenic views, fresh air, and nature's best to unleash her adventurous spirit! What better way to spend quality time with the important woman in your life than a day filled with picturesque walks, city cycling, or delightful picnics in Singapore's stunning parks? Create cherished memories and heartfelt conversations in serene, hidden green spots. Some of the best spots in the country to gather the family for leisurely strolls are the Botanic Gardens, Fort Siloso at Sentosa, Gardens by The Bay or alongside the Singapore River. Don't forget sunscreen and insect repellant!
Capture Instagrammable moments with mum at a rooftop garden or the Tropical Montane Orchidetum, or embark on a family hiking adventure exploring the best hiking trails and  intertwined park connectors. Make this Mother's Day memorable with cost-free outdoor experiences for an all-around win!
11. Take a Baking Class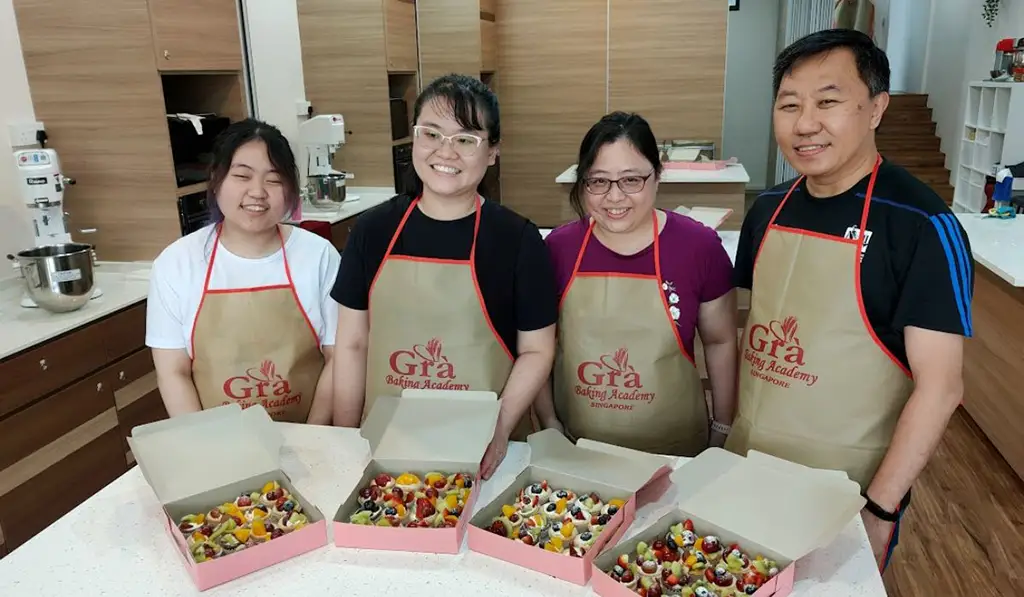 Source: Gra Baking Academy via website – Mothers Day Singapore
This Mother's Day, treat your mum to a sweet and scrumptious bonding experience by enrolling in one of Singapore's top baking classes. From mastering the art of artisan bread at Gra Baking Academy to delving into the science of baking at Bake King, there's a delightful array of options to suit every taste bud. Discover the joy of creating Insta-worthy 3D jelly art floral cakes at Fetch, or explore traditional local kuehs and Asian pastries with Creative Culinaire. Whether you're both seasoned bakers or baking novices, these hands-on classes are a surefire way to make unforgettable memories with your mum and indulge in some delectable treats!
12. Enjoy Buffet Dining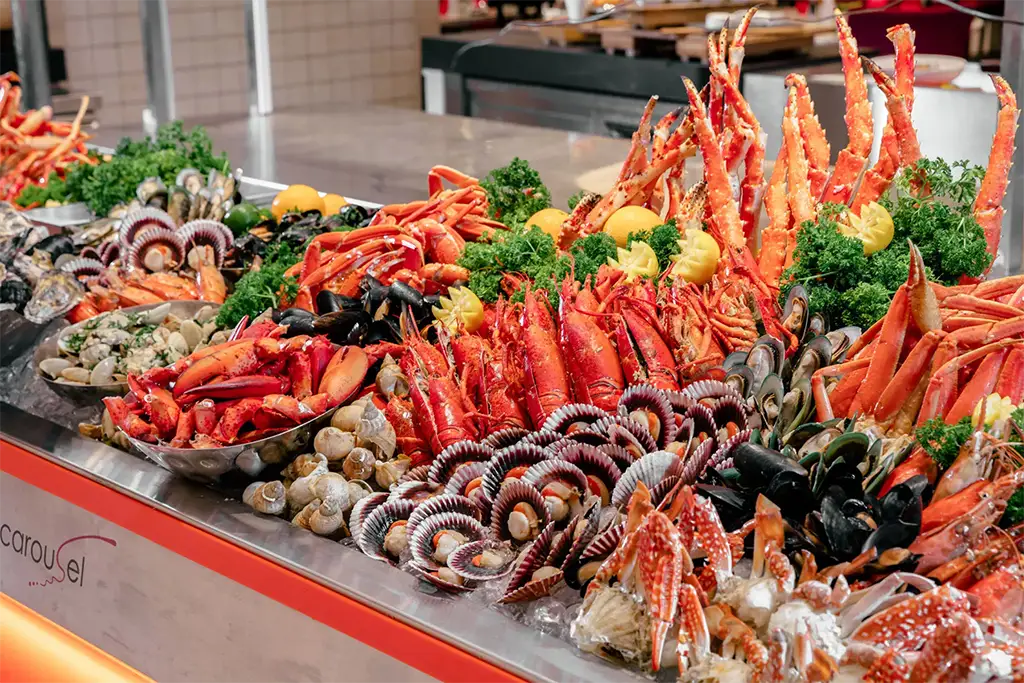 Source: Carousel Buffet Restaurant Singapore via website – Mothers Day Singapore
Prepare to pamper your mum this Mother's Day 2023 with a mouthwatering feast at Singapore's top-notch buffet-dining establishments! Kick off the celebration with a sumptuous buffet at Marina Bay Sands, where she can toast with a prosecco, beer, or mocktail while savouring a medley of delicious dishes.
For an unparalleled experience, Carousel's award-winning buffet, crowned the "Best Buffet Restaurant in Singapore" at the AsiaOne People's Choice Awards, is the perfect choice. If a serene ambiance with stunning views steals her heart, LeVeL33's exclusive 4-course set menu will undoubtedly sweep her off her feet. For an Italian culinary adventure, treat her like the queen she is with Amò's delectable Mother's day 4-course sharing menu that will tantalise her taste buds. No matter which option you pick, this Mother's Day will be a culinary extravaganza she'll always cherish!
13. Book a Staycation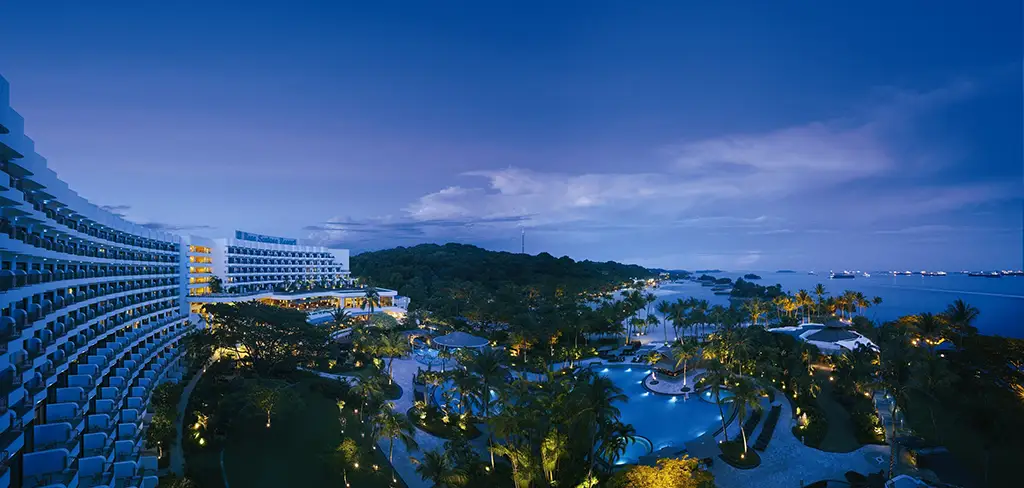 Source: Shangri-La Rasa Sentosa Singapore via Facebook – Mothers Day Singapore
Mums deserve a break, so why not surprise her with a lavish Mother's Day staycation at one of Singapore's iconic hotels, like Raffles Singapore or Shangri-La Rasa Sentosa. Treat yours to an unforgettable extravaganza where mum can revel in world-class amenities and a serene private beach. Don't forget to check out Kid-friendly Staycation Hotels and Deals before booking! Elevate the celebration by choosing a one-of-a-kind staycation or a hotel with a jaw-dropping infinity pool, allowing her to soak up the sun and lounge in style. 
Why stop at just one day? Transform Mother's Day into a weekend affair with a fabulous family staycation from our curated list. Finally, channel your inner Crazy Rich Asian and whisk mum away for a glamorous weekend stay at a swanky boutique or five-star hotel in Singapore. From spa hotels to eco-chic retreats, enjoy massage treatments and exquisite dining for a Mother's Day weekend that feels like a genuine vacation.
14. Book a Photography Session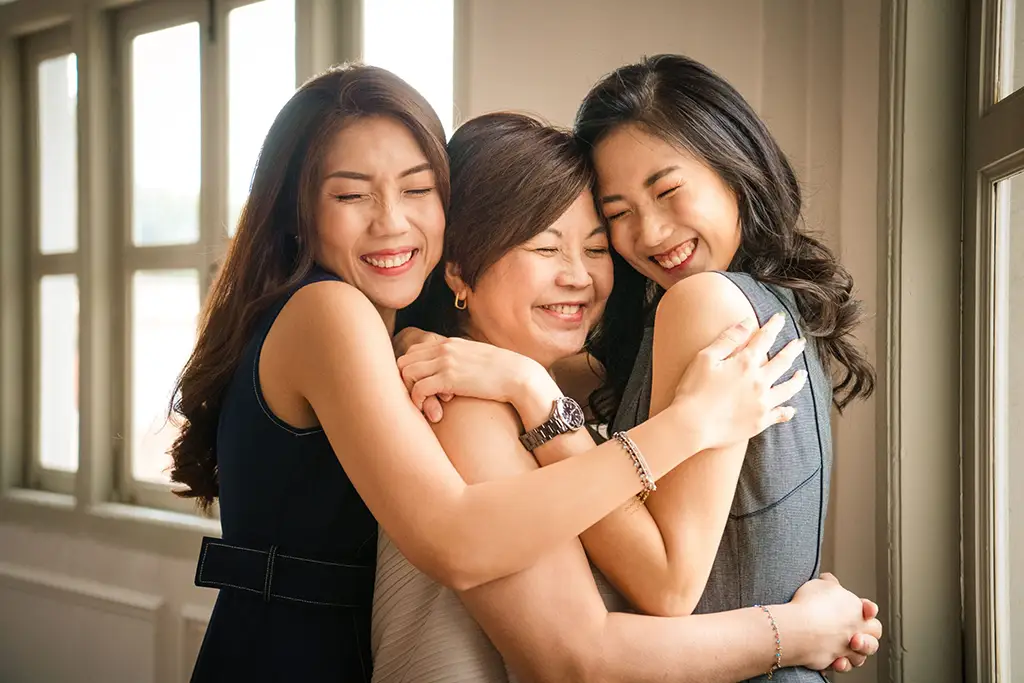 Source: White Room Studio via website – Mothers Day Singapore
Capture the essence of Mother's Day 2023 in Singapore with unforgettable photography sessions that celebrate your mum's unique charm. Whether it's a picturesque outdoor shoot amidst the city's lush greenery or a cosy, intimate session within the comfort of your own home, there's no better way to immortalise these cherished moments. Embrace the vibrant spirit of Singapore and its stunning cityscape, creating memories that will last a lifetime. Explore the multitude of talented local photographers who specialise in family portraits and candid moments, ensuring that your Mother's Day celebration is as picture-perfect as your love for her.
15. Mother's Day Shopping!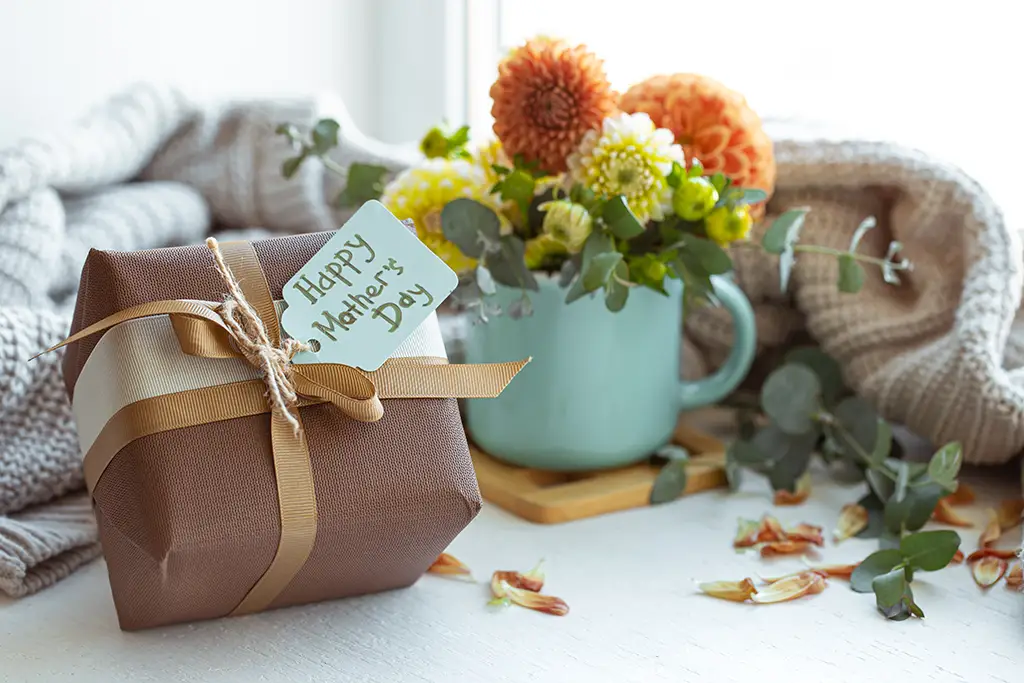 Source: puhimec via Envato Elements – Mothers Day Singapore
For Mother's Day 2023, why not try exploring Singapore's shopping scene together with your mum? If she's got a unique taste, Orchard Road is the ideal spot to let her pick her own gift, while you both bond over fabulous finds.
Surprise her with a trendy piece of personalised jewellery from brands like Monica Vinader, Del Rio Jewels, By Invite Only, SOAMI, or Tiffany & Co., known for their sustainable and elegant mama-themed bracelets and necklaces.
Or, choose Epigram Book's Mama Gift Set, complete with calming roselle rose tea, a fragrant rose bouquet crystal candle, and a book of her choice.
While the thought behind the gift is key, we know you're eager to outdo last year's Mother's Day surprise. So, treat your mum to the shopping adventure she deserves on this special occasion!
Conclusion
Found what you need? We hope so! Whether you're celebrating by sending mum off on a well-deserved break or spending time together as a family, this Mother's Day is bound to be special.
And no worries if you didn't find what you wanted here. As we mentioned, we've got a couple hat tricks that you might find useful. Check out these 13 Mother's Day Celebration Ideas that'll make the day amazing!
• Written by Jeremy Ugon & Adrija Chakravarti