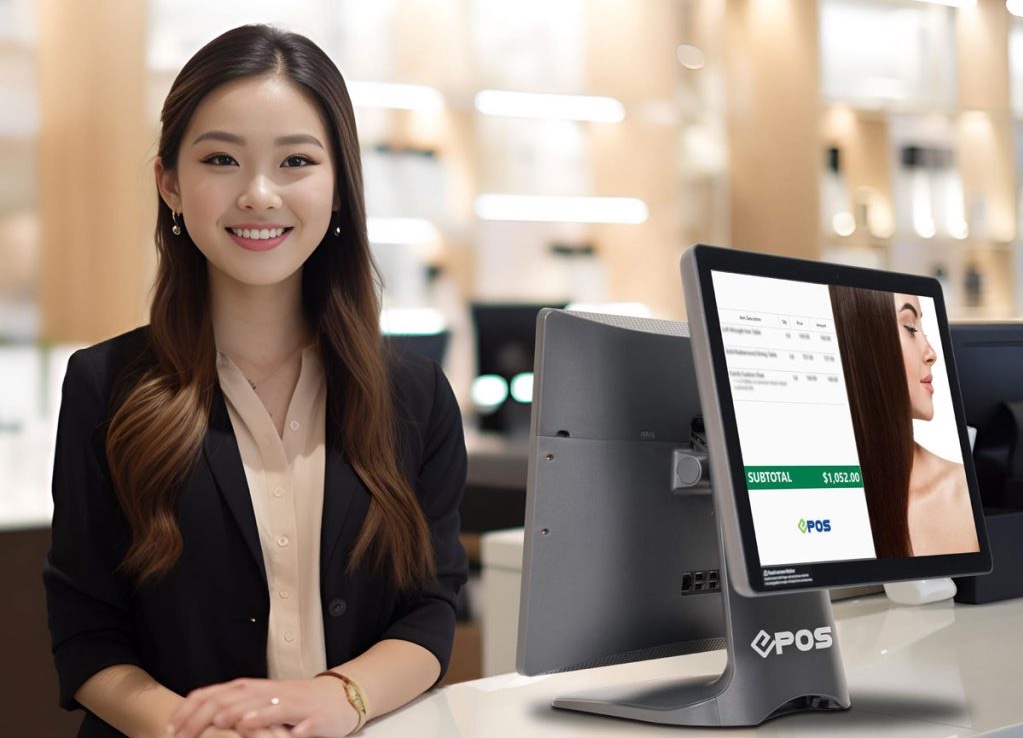 Are you a business owner looking to kickstart your own business? Do you need the best pos system for your business? Well, don't scroll away, this article is the key to answering your questions! Today, we will be talking about an essential part of every business: a Point-of-Sale (POS) system as well as some of the most affordable ones.
Before we start, let's reiterate how important a POS system is for a business. A POS system allows one to streamline their tasks and improve operations by allowing you to process transactions efficiently and providing a better way to manage inventory, track sales, and understand customers better.
Now that you've had an idea of how essential a POS system is, we have put together a list of some of the best POS systems to help you "choose the right one" for your business!
Key Consideration Factors
Hold your horses! Before you start your quest, here are some helpful things to consider before finding the right POS system!
Government Grants (Especially for Singapore Businesses):

To get a headstart for your business, make sure to research whether your choice of POS system vendor provides grants or charges a reasonable fee for its services that is within your budget. For Singaporean business owners, you are in luck! The Singapore government offers a grant known as Productivity Solutions Grant (PSG) where they fund up to 50% for local companies to adopt powerful integrated digital solutions.

To Check Your Grant Eligibility, Click Here

! 

Business Needs:

Plan out and consider your industry and business needs. Research on different POS systems and vendors and choose the one that can best meet your business needs. 

Features & Integration:

Make sure that the POS system chosen has the essential features to allow your key business operation to run and integrate  smoothly.

Usability:

Ensure that the POS system is easy to set up and use to help reduce training time and enhance staff productivity, resulting in completing sales efficiently.

 
Support:

Research on POS system vendors to ensure whether they provide technical support in case of a mishap. Make sure to choose a vendor that is responsive and provides technical support. 

Sustainability:

Ensure that the chosen POS system will not only help your business grow but also meet your future needs and growth strategies. 

Security:

With more and more cyber attacks happening, check whether the POS system of choice is protected to prevent losing important data.
Top POS Systems in Singapore
1. EPOS
Source: EPOS via website – POS System Singapore
Facebook: Visit Here
Instagram: Visit Here
Website: https://www.epos.com.sg/ 
Address: 2 Leng Kee Rd, Singapore 159086
Operating Hours: Daily, 9am-7pm

Do you want a pos system that is affordable and has many features? Look no further! Business owners, especially those situated in Singapore, should definitely check EPOS out!
What's good about EPOS: 
Cost/Grants Subsidy, Less Than $1k After Grants: 
Firstly, EPOS is one of the more affordable POS systems as they are Pre-Approved for government grants like the PSG and Skills Future Enterprise Credit. Local businesses can apply for the grants and receive subsidies of up to 50% by the government (how good is that)! You can even get your POS system for less than S$1,000 with government subsidies!
One Stop Shop for SME Grants, Up to $40,000 in Grant Funding:
With the largest range of more than 25 different SME Grants, EPOS provides a customised comprehensive review of grant eligibility for your business. Even new businesses are eligible for grants, and can tap up to $40,000 in grant funding. Get a free no-obligation grant eligibility review with EPOS's consultants.
Track Record and Reputation with More Than 6,000 SMEs in Singapore:
EPOS helms a stellar reputation in the POS system industry. Currently, EPOS is the largest POS system vendor in Singapore, serving 6,000 small and medium-sized enterprises from household names to niche stores across over 60 industries, to provide SMEs powerful yet cost-effective digital solutions. Clients of EPOS include multiple government agencies like the Ministry of Manpower (MOM), Nanyang Technological University (NTU) and Singhealth. Household SME names like Umart, Everyday Mart, Eureka Popcorn, Popular, Magnum and My Digital Lock are also clients of EPOS. With these companies working with EPOS, you can definitely trust EPOS and their quality of work. 
Innovative Features:
Secondly, EPOS specialises in providing many different features to accommodate many different businesses be it F&B, retail, services etc. 
Features such as: 
Inventory Management

Products

Promotions

Integrations

Security

Data Mining & Analytics

Multi Outlets

F&B Special Features

CRM

Payment

Reports
Let's dive into some of the features that set EPOS apart from its competitors!
Inventory Management: 
EPOS's inventory management notifies owners when stocks are low in quality. It also automatically updates stock count when a sale or purchase order is made. EPOS also has forecast tools that help generate and send purchase orders based on lead time, sales trend and on-hand quality. Creating and assigning suppliers to products, generating purchase orders can all be done with ease with EPOS inventory management feature. 
Integrations & Security: 
Innovative features like integration and security that sets itself apart from its competitors. Integration features such as merging online and physical stores for the ecommerce industry and integrating accounting software and sales data to help create financial statements with ease. EPOS also has security features like product audit and transaction audit to record every change made on products and transactions, allowing each user to be accountable for their actions. 
F&B Special Features: 
Of course, EPOS POS system also caters to F&B businesses! With features like table management, kitchen display system, QR code ordering and food delivery integration, F&B businesses will be able to increase customer satisfaction and increase restaurant efficiency and productivity. 
Customer Service Relationship (CRM): 
CRM is definitely an important feature that one must have when running a business. EPOS CRM features membership, loyalty programme, customer registration, online registration and many more. These features help improve the relationship between the customer and the business, in turn building trust. 
Service:
Lastly, EPOS is the only POS vendor with a full local Singaporean tech support team. EPOS's tech team is 20 people in Singapore! We know that when your POS is down, you are stressed out, and the last thing you want is to be directed to an overseas call centre. Rest assured, that you will be covered across all weekends, public holidays, and even Day 1 and Day 2 of CNY. Take the EPOS challenge, give us a call at 6871 8833 to test our service quality!
Get a Free Grant Eligibility Check
So, what are you waiting for? Hurry over to the EPOS website and book a free grant review now!
Customer Testimonial
"By far, EPOS is one of the most delightful vendors we've worked with. Not only are they professional and accommodating, they always go the extra mile to ensure our (changing) needs are met."
– Land Transport Authority, Sharon Yong
2. Clover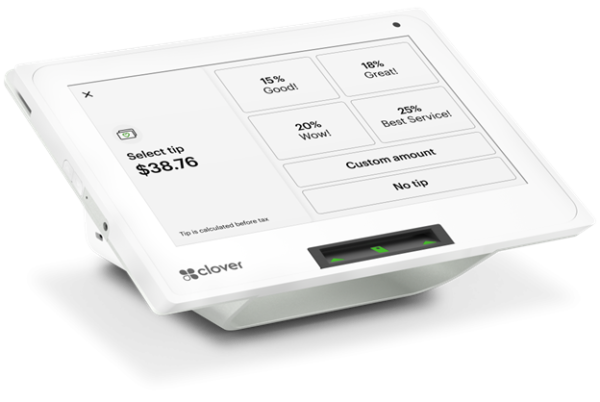 Source: Clover via Facebook – POS System Singapore
Facebook: Visit Here
Instagram: Visit Here
Website: https://www.clover.com/pos-systems 
Next up on the list, we've got Clover! Clover is a US based POS system vendor that aims to create easier payments, tighter tracking, happier customers and more flexibility for their users. 
You might wonder how Clover achieves their aims? 
Features: 
Payment Processing

Virtual Termination

Invoicing

Integrated Sales Report 

Analyse Data

Customer Relationship
What stands out for Clover's POS system is its fast, easy and smart payment methods. Clover's POS system accepts credit, debit, gifts cards as well as contactless payment. 
They also utilise powerful analytical tools to gain real-time insights into your sales trends and data, providing you with key metrics like revenue and performance. 
Service: 
Clover's help centre has information that teaches you how to set up and use the Clover system. You can also contact them using the Clover account with steps guiding you on the help centre page. 
Cost:
Clover offers three different subscription packages, lowest starting at 799 USD per month for 36 months. The better the package the pricier the package will get. You can also choose to pay in full. 
With its fast payment modes, analytical and customer engagement tools, Clover's POS system is definitely a good choice for businesses especially online businesses in varying industries. 
Customer Testimonial
"Clover has made it very easy for me to run my business efficiently. If we need any information as far as bookkeeping or tax information, Clover goes over and beyond to make sure whatever we're asking for, they provide it."
– Janelle Russell
3. Lightspeed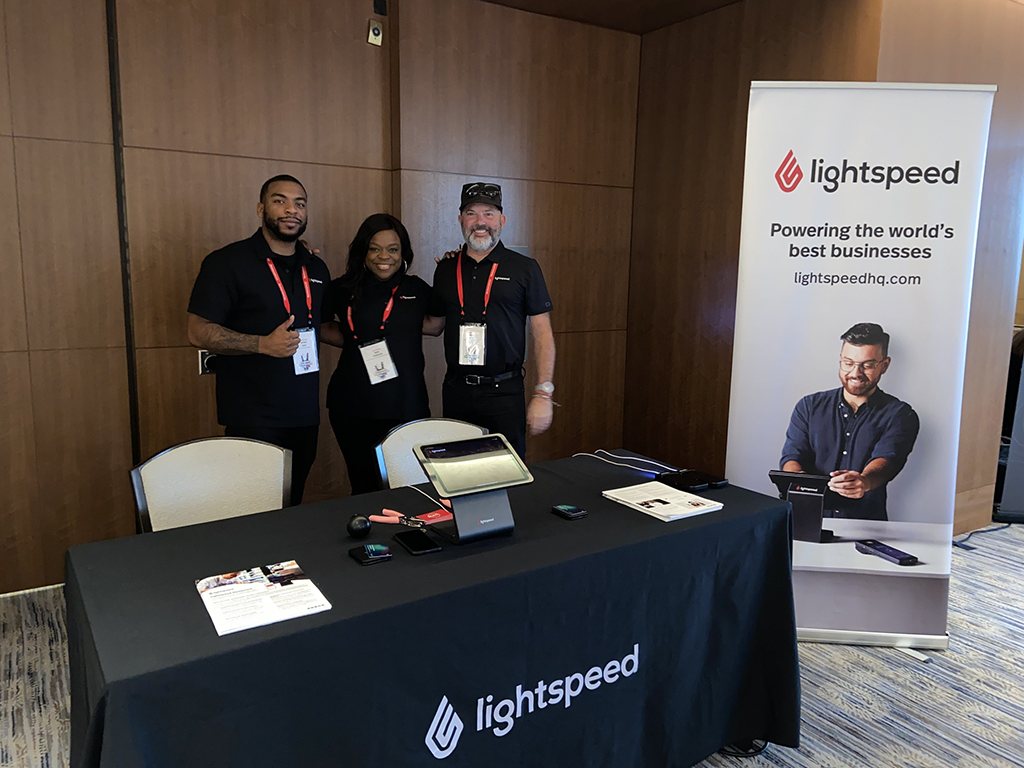 Source: Lightspeed via Facebook – POS System Singapore
Facebook: Visit Here
Instagram: Visit Here
Website: https://www.lightspeedhq.com/ 
Are you from the retail or hospitality industry, looking for a POS system for your business? We've got just the one for you! Lightspeed aims for the POS system to help retail and hospitality businesses thrive and become industry leaders, building a community full of champions. 
Features:
Their POS systems have many features, adding to complexity and difficulty of use. Being able to get to the right configurations will be critical. Lightspeed also recently acquired Vend (another POS vendor), so there might be some teething technical issues. Here are some of the features that Retail and F&B business owners will want to configure: 
Inventory management

Payment processing 

Sales reporting 

Multi Location Management 

Open API
Features that sets Lightspeed apart is the open API as it gives businesses and developers the ability to integrate with Lightspeed and build custom integrations and workflows that can make running business simple, efficient and scalable. This helps you save time, cost and find solutions to your business problems. 
Service: 
Lightspeed also has a help page designated for users to refer to in times of trouble. They have organised all video tutorials and articles to guide you on how to set up the POS system and also videos on different features of the chosen system. 
Cost: 
On top of that, Lightspeed offers three different subscription packages for you to choose from. You can choose whichever package that is best suited within your budget. The more pricey the package, the more features you get. 
With that said, if you are still unsure? You can head to Lightspeed's website for more information or you can test out their free trial. 
Customer Testimonial
"Great POS solution for an inventory-based retail company. Lightspeed keeps track of just about every aspect of the inventory process and then presents it in just about any report you can imagine. Made doing the bookkeeping much easier."
– Software Advice
4. TouchBistro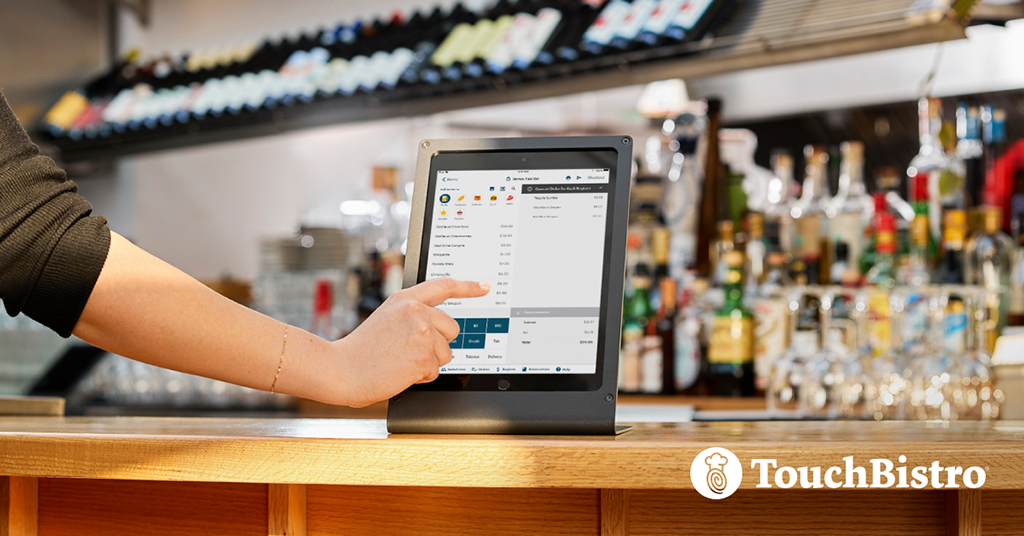 Source: TouchBistro via Facebook – POS System Singapore
Facebook: Visit Here
Instagram: Visit Here
Website: https://www.touchbistro.com/ 
Next on the list are for the F&B owners out there! TouchBistro's POS system caters to the needs of a F&B store by helping them improve their speed of service, boost kitchen efficiency, maximise profits and offer unparalleled guest experience. 
How does TouchBistro do that? 
Features: 
Floor Plan & Table Management

Menu Management

Tableside Ordering

Reports & Analytics

Staff Management
With F&B focused features, owners can utilise the POS system to look at and customise their floor plan and table management, build and update menu from anywhere, track employee activity and many more, reducing customer wait time and increasing efficiency throughout the entire restaurant. 
Service: 
TouchBistro's website offers a page where their customers can go whenever they have trouble with the POS system. At the customer hub tab, you can find resources on how to set up, user guides and product tips. They also provide hotlines for you to dial to. 
Cost:
TouchBistro's payment goes by a subscription base, at $69 USD per month. However, for the actual price of the POS system, you will have to get a quote from TouchBistro. 
Customer Testimonial
"We love how intuitive TouchBistro is – it really is so easy to learn and use. With 250 guests coming through our restaurant every day, speed and reliability of our POS is so important. I'm happy to say that TouchBistro has never let me down!"
– Pietro Quaglia, Pietro Nolita
5. Toast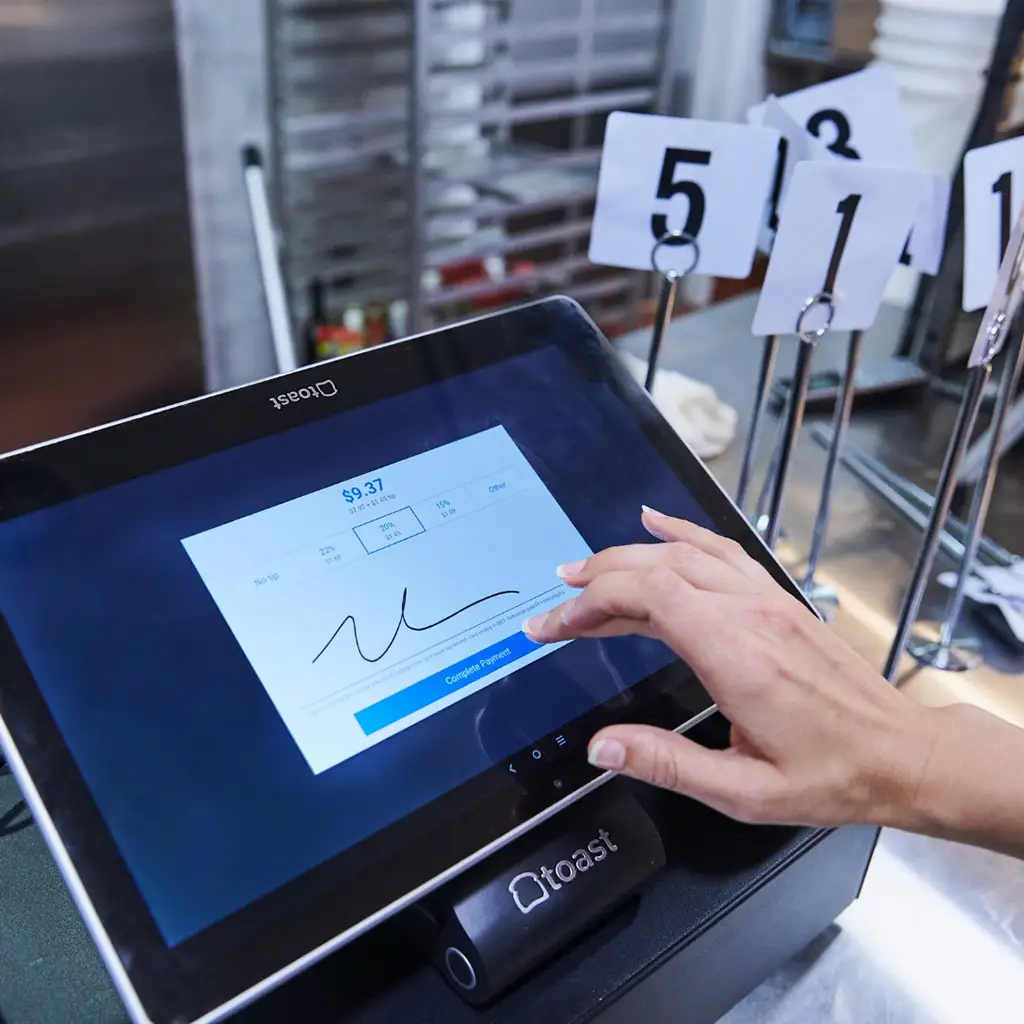 Source: Toast via Facebook – POS System Singapore
Facebook: Visit Here
Instagram: Visit Here
Website: https://pos.toasttab.com/ 
Another POS system to consider for F&B owners is Toast. Toast boasts restaurants, to cafes to food trucks! Toast aims to help restaurants increase their revenue, streamline their operations and delight their guests. 
How do they do so? 
Features: 
Tableside Service

Online Ordering & Delivery

Analytics & Reports

Menu Management
What stands out among the features of Toast POS system is their online ordering and delivery. Toast helps you grow your business online with your own commission-free ordering channels for takeout and delivery. Toast POS system is designed to help you maximise off-premise sales while minimising any costly third party commissions. 
Service: 
Toast provides services such as restaurant team training and go-live support. Technical experts can also help tailor your system to the restaurant. Toast also sets up interactive webinars and training alongside searchable resources. On top of that, Toast provides 24 hour support all year round. All this will be found on Toast Central. 
Cost: 
Also on the monthly subscription base method, Toast offers four different types of packages. The lowest cost $69 USD per month, followed by $165 per month. As soon as you need more features, the costs quickly ramps up. SME business owners, do evaluate carefully what you need beforehand!
6. Square

Source: Square via Facebook – POS System Singapore
Facebook: Visit Here
Instagram: Visit Here
Website: https://squareup.com/us/en/home/q9xf2 
Founded in 2009, Square's POS system has been providing sellers with integrated, omni-channel solutions, powering millions of businesses worldwide. Square wants to give every business owner an easier way to take credit cards. From then, Square started offering a complete suite of business tools to help eligible businesses with a dream access to funding. How so? 
Features: 
Inventory Management 

Accessible Card Payment

Streamline Operations

Multilocation
What's unique about Square's POS system is that users can set up a free Square account in the Square POS application which integrates all softwares and payments in the app. You can take card chips and do contactless payment allowing you to run your business anywhere.
Service: 
Square has provided a customer support hotline for you to dial in whenever you have any enquiries. 
Cost: 
Square also goes by monthly subscription plans. The lowest being $29 USD per month, followed by custom where you contact Square's sales team and work out a price. What's special is Square offers a package plan that does not require any monthly payment, however, you have to pay when you take a payment at 2.6% + 10 cents per tap/swipe. 
Customer Testimonial
"I have the Square Point of Sale app on my phone and I use it whether I'm on location or in my studio. It's integrated with my booking software and all my payments are recorded and processed through Square. It's straightforward and easy."
– Celestina Ando
7. CardConnect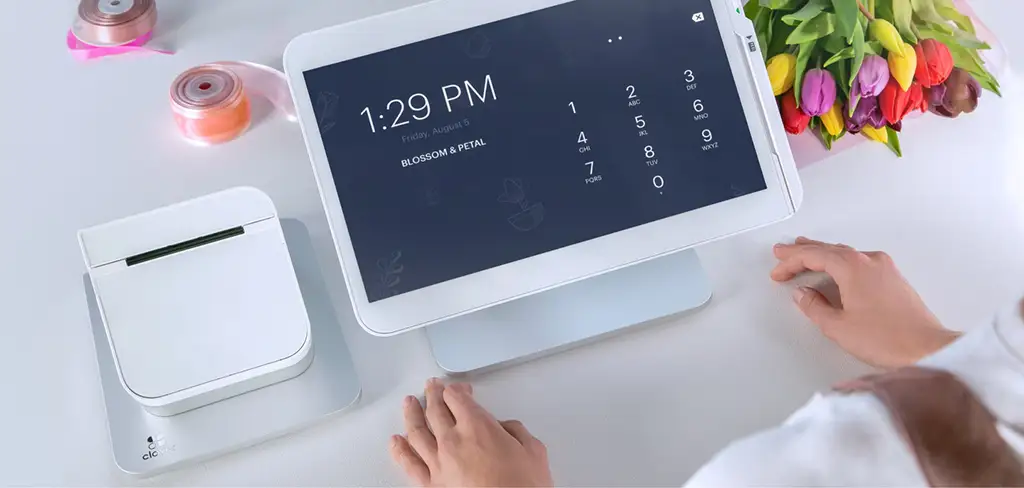 Source: CardConnect via Facebook – POS System Singapore 
Facebook: Visit Here
Instagram: Visit Here
Website: https://www.cardconnect.com/ 
Founded in 2006, CardConnect has over 15 years of expertise in developing and advancing payment solutions . Their mission is to grow commerce and accelerate opportunities by providing high-quality and customised support to sales partners and businesses to help them reach and exceed their goals. How does CardConnect do so? 
Features:  
Security features

Real-time reports

Available on browser, mobile and tablet devices
Something noteworthy for CardConnect is the security features they have. CardConnect provides patented tokenization where they protect credit card data in transit, store data in a secure, off-site vault and keep vulnerable data of the system. They also have something called the PCI-Validated Point-to-Point Encryption (P2PE) which helps reduce the burden of compliance management and provides card-present protection for any integration. 
Service: 
It is noted that there is a "Contact Us" page on CardConnect's website, where you can fill up an enquiry form and CardConnect will get back to you. 
Cost: 
CardConnect offers two options: a basic plan and a pro plan. The basic plan does not have any monthly fee, however there is a processing fee of 2.90% + $0.30 per tap/swipe. As for the pro plan, there is a monthly fee of $19.95 USD per month, on top of a processing fee of 1.89% + $0.23 per tap/swipe. However, do be wary of the minimum processing amounts in order to enjoy these rates.
Customer Testimonial
"We have been in business with CardConnect for fifteen years. It has positioned our organisation for massive growth due to their constant desire to exceed partner expectations."
– Naim Hamdar
8. Upserve by Lightspeed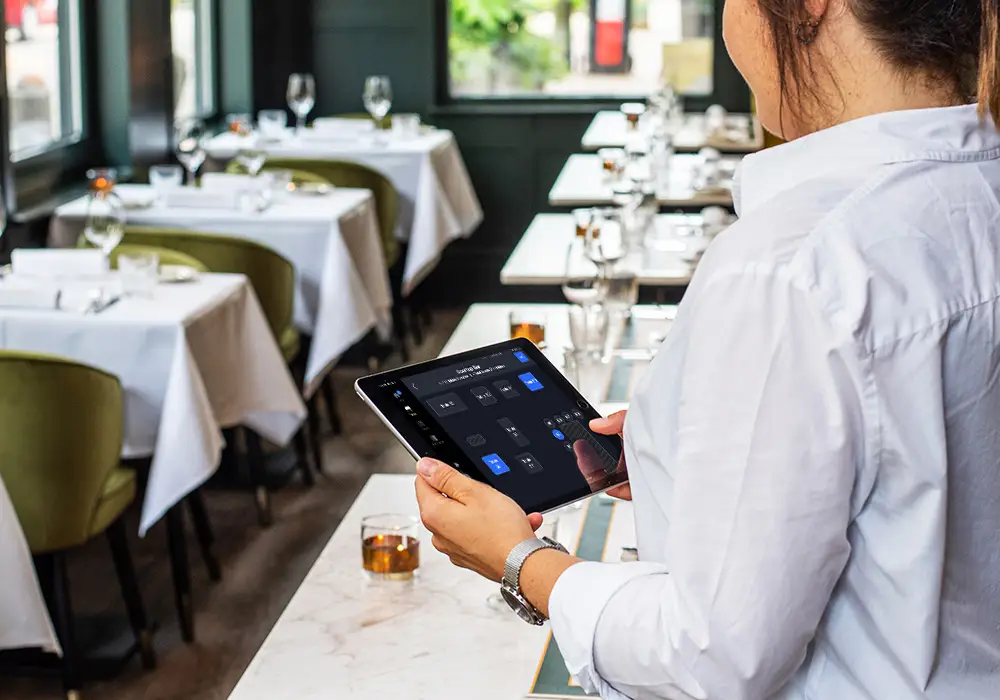 Source: Upserve by Lightspeed via Facebook – POS System Singapore 
Facebook: Visit Here
Instagram: Visit Here
Website: https://www.lightspeedhq.com/upserve/ 
Remember Lightspeed mentioned above? Next on the list, we've got Upserve by Lightspeed (now renamed to Lightspeed Restaurant U-Series), which offers POS systems for restaurants and F&B businesses instead of retail and hospitality. Their aim is to help business owners future-proof their business with their one-stop restaurant management platforms. How does Upserve do this? They have features that help restaurants enter and process orders faster, and keep tabs on restaurants from anywhere.
Features:
Cloud-based POS Software

Customisable POS terminal

Reputation Management module
Service: 
Same as Lightspeed , they have a help page designated for users to refer to in times of trouble. They have organised all video tutorials and articles to guide you on how to set up the POS system and also videos on different features of the chosen system. 
Cost:
Upserve offers three different subscription packages for you to choose from. You can choose whichever package that is best suited within your budget, the more pricey the package, the more features you get.
9. Helcim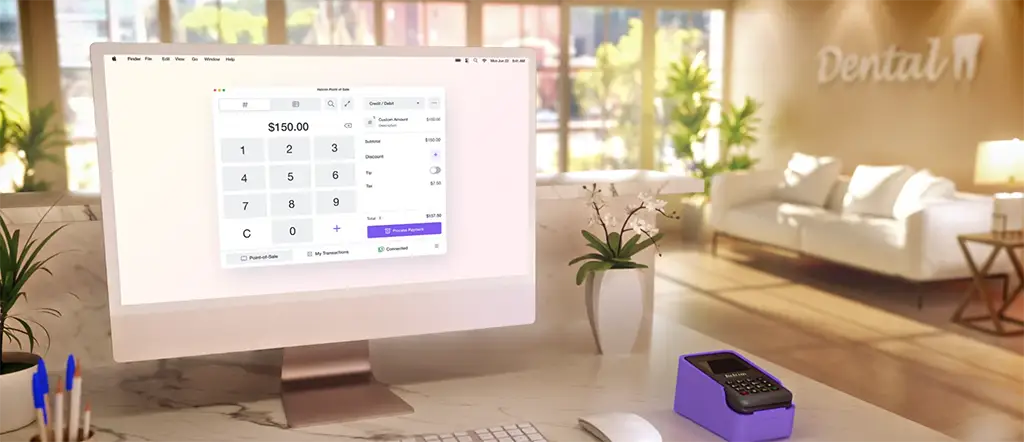 Source: Helcim via Facebook – POS System Singapore 
Facebook: Visit Here
Instagram: Visit Here
Website: https://www.helcim.com/ 
Providing businesses with opportunities to accept credit card payments at affordable prices, Helcim offers a payment solution with a wide range of online, cloud-based and mobile payment platforms. Transform your tablet, smartphone or desktop into a Point-of-Sale with reports, inventory management and unlimited users. They also have third-party integrations for accounting, online shopping and billing. These are the features that allow Helcim to stand out among its competitors.
Features: 
Cloud-based POS system

Can work on Mac, PS, tablet and mobile phones

Easy set-up
Service:
It is noted that on Helcim's website, there is a resource page for you to go to when in need. There are merchant guides and tutorials to help you explore your account, alongside a hotline for you to dial in if needed. 
Cost:
Helcim POS system goes by processing rate at 1.93% + $0.8 which is slightly lower than the online rate. They also have a custom rate where you can check out on their website. 
Customer Testimonial
"Excited to finally use a payment platform that has good support, low fees, and common sense features that just work."
– Noah Chrysler
10. eHopper POS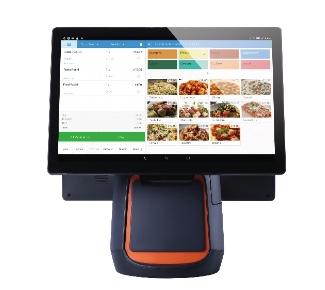 Source:  eHopper POS via Facebook – POS System Singapore
Facebook: Visit Here
Website: https://ehopper.com/ 
Last on the list we have eHopper POS! eHopper POS is a complete cloud-based POS platform that aims to provide everything you need to run not just restaurants but also retails. Their aim is to allow businesses to save time on their platforms, able to access data anytime, anywhere and offer free card processing. How do they do this? 
Features: 
Device Agnostic

Works Offline

Voids & Refunds

Payins & Payouts
Above are some of the features that eHopper POS offers. With features like device Agnostic, owners are able to manage their POS system across multiple devices, increasing efficiency and profitability. Owners can also void and refund on their POS system which speeds up operation quickly. 
Service:
There is a support tab on eHopper's website which contains resources from general enquiries to new update releases. 
Cost:
eHopper offers 3 different packages at different price points. The highest package is the $29.99 USD per month subscription basis. The lowest is charged based on processing rate per tap/swipe. Clearer information is provided once the owner contacts them.
Conclusion
If you're in need of a new Point of Sale system in Singapore, you're in the right place. For businesses seeking an ultra-seamless POS system that provides precise control and robust data analytics, elevate your business today with EPOS! Get to know our system by signing up for a free, non-obligatory demo.
• Written by Elvina Lee
Advertorial and Advertising Disclaimer
This website may contain advertisements of products and services that are provided by third parties. We make no representations or warranties about the suitability of such products or services referenced in these advertisements for any purpose. Our inclusion of such products and services does not constitute their recommendation or endorsement. When you click on an advertisement, you will be taken to a third-party website that is not controlled or managed by us. Therefore, you should read the Privacy Policy and Terms and Conditions of such websites. We do not control such websites nor the practices of such websites.
Frequently Asked Questions (FAQs)