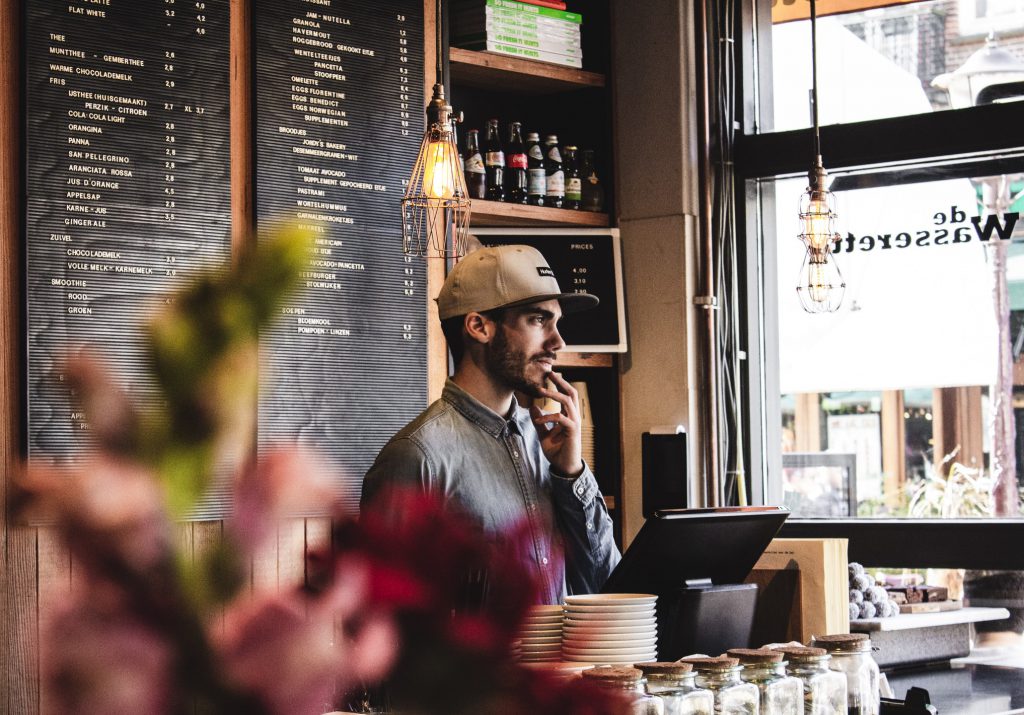 There are numerous aspects when operating a retail or food and beverage (F&B) business. Such businesses call for a wide range of skills, ranging from administrative, management to marketing. No doubt it is a daunting ordeal. Not only will you need to juggle these tasks but your team will need to do it well to ensure the business runs smoothly.
This is where investing in a point of sale (POS) system can help to alleviate your burden by a wide margin. Give yourself a short respite and an opportunity to delegate your time for your other pressing issues better. Here are a few reasons why you should consider getting yourself a POS system and a few tips to choose the right one for you.
An Investment You Need
The POS system is a checkout counter in the store where your customers complete their sale transaction. Such machines started as simple cash registers but with the advanced technology, it has become the central component of any business. You can now merge sales, inventory and customer management into single intelligent computer software.
If you have yet to incorporate a POS system into your business, you may doubt and second guess their specs and the benefits they can bring. Change is undeniably daunting but to overcome hurdles and tap into a possibly more efficient method to run your business, you will first need to understand what a POS system is comprised of.
What It Constitutes
Every POS system comprises of both software and hardware components that are suitable for sales but there are slight differences between each software options. Weigh each of these aspects and decide which POS software complement your business the best.
One of the more known POS software is the On-Premise POS. They are referred to as the more traditional software and will require a software license for each server and/or end-user. What differentiates this software from its counterpart is the fact that they are located within the physical confines of an enterprise. This means that you will need to have an internet technology (IT) team ready on the site to access and direct control the configuration, manage and secure the computing infrastructure and data.
On the other hand, we have the cloud computing POS software. They are also called Electronic Point Of Sale (EPOS) to reflect the fact that they run on electronic equipment. They refer to its ability to process data and have it stored online, as opposed to a computer hard drive. This also means you only need 1-2 individuals to manage the POS and this translates to a lower cost on your end.
Now that we know the gist of the two typical POS software, let's get a brief rundown on their hardware.
1. Monitor/Tablet
These screens will display the product database and other functions, such as employee clock-in and viewing of sale reports. On that note, it is important to ensure that the display and navigation are easy to comprehend. This makes sure that it is suitable for even the elderly and the less well educated.
2. Barcode Scanner
A barcode scanner is needed to automate a checkout process. By scanning these barcodes, you will pull the product info and an efficient POS system will automatically include any promotion, if there are any, and adjust your stock levels in your inventory.
Paper receipts allow a tangible copy of a snapshot of their purchase and returns. Of course, you can also opt to email or text receipts if you wish to.
4. Credit Card Readers
This is a vital component in a POS system, especially considering Singapore is moving towards a cashless future. They are also very handy if a foreigner needs to make a purchase payment.
5. Cash Drawers
Giving your customers payment options is still the best. There are still many consumers that still prefer to pay using cash, for instance, the elderly. You will need a secure place to store cash for your transactions. An upgrade of this is to invest in a self-checkout cash register. Systems such as the EPOS POS system allow all transactions to be computerised. This means that there will be little to no margin of error and wait time will be greatly reduced. You can save cost on manpower too!
Key Features To Look Out For
Now that you know what comprises the POS software and hardware, it's time to be familiar with the software features that will help you run your business more efficiently. These tools will streamline your business process and improve your business projection.
Regardless of the type of POS system you've decided to incorporate into your business, sales reporting is the most basic feature that they should possess. Your POS system should be able to generate detailed sales report based on the product, total hours sold, total net profit and the like. These reports will give you an insight into your business's performance and you will then be well-informed and confident to make the next business decision.
1. Inventory Management
Make things easier with a POS system that has inbuilt inventory management skill. POS systems like the EPOS POS System can track your inventory and compile the data from your sales to determine the number of products for your next order. If you opt for a cloud-based POS system, you can track your inventory across multiple locations as well.
2. CRM
Get yourself a POS system that has a customer relationship management (CRM) to track all customer data. This is especially beneficial if you have a loyalty program. You will need to have easy access to such data to update your reward points and rebates at any given time. These machines need to be able to track marketing emails, especially if they are targeted to specific people.
3. Employee Management
On that note, having the ability to see the performance of your employees is also beneficial. Employee management will let you know who are your best performers and those who need extra guidance.
What's Next
Now, you know what makes up a POS system and the different features to be aware of. That said, before you make a hasty decision, ensure that you know what you need. These machines need to cover the easy to pick up and relatively easy to maintain. Consider the cost, hardware durability and quality of customer service, amongst many other things. Once you're set, let them do your work for you!