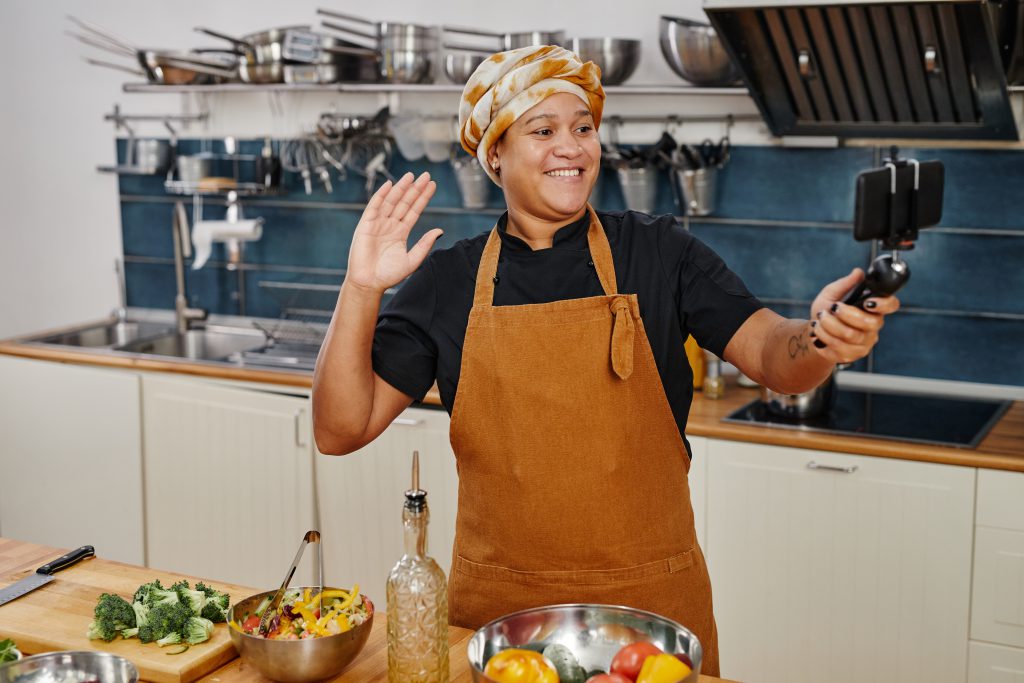 I'm on a roll! These tips just keep coming!
We get it. It is tough to keep up with the current trends and ways to market your business – it's moving at a fast pace and is always evolving. Don't catch yourself lacking, because your competitors may utilise this opportunity to get ahead. But fret not! That's why we came up with these Digital Marketing Strategies for you.
1. Utilise Engagement Tools
Difficulty: ★☆☆ (Easy)
"W-will you marry me?"
Not that kind of engagement. Engagement tools are features available on social media platforms that allow for interaction between customers and businesses. They vary in terms of their form from platform to platform, but its functionality remains the same.
What's really cool about social media platforms are the tools of engagement that they offer. Take Instagram for example. The 11 year-old platform has come a long way in terms of their functionality and features, such as the introduction of Instagram Stories in 2016, and later on, stickers to make the "Story" feature more compelling to use! These features have revolutionized the way businesses are able to use digital marketing by seeing how many of their followers interact with them and to get a gauge of their business' performance.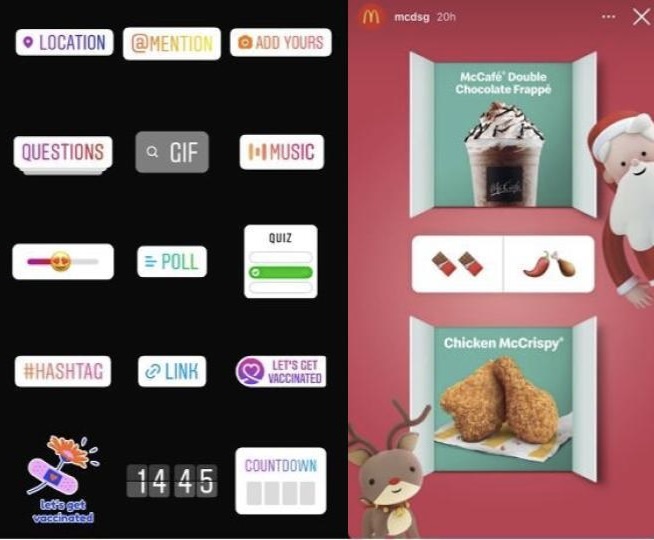 Instagrams' engagement tools that can be used on Instagram Stories, McDonald's Singapore utilizing the "Poll" engagement tool on their Instagram Story
What can you do?
Launch polls! Quizzes! Pose open-ended questions! Ask your audience what their favourite dish from your establishment is, or what they'd like to see! Reshare their stories when they tag you! The options are boundless, really. Use these features to your advantage and utilise your creativity. You can even get valuable feedback that can be used to improve your business. It increases customer engagement with your business, allowing them to feel more involved.
2. Behind the ______
Difficulty: ★★☆ (Medium)
We all love us a "Behind the Scenes / Brand" don't we? Watching the unseen, the things lesser known to the eye. Ominosity aside, the purpose of shooting a "Behind the Scenes / Brand" is to show the audience another side of the business, building a sense of trust with them.
So how does it work? Basically, a cameraman goes Behind the Scenes (literally) to film what goes on, usually events / things that the public does not get to see very often. This is a great way of building publicity and allowing your audience to build a relationship with your brand and feel involved, knowing your roots and your business' values.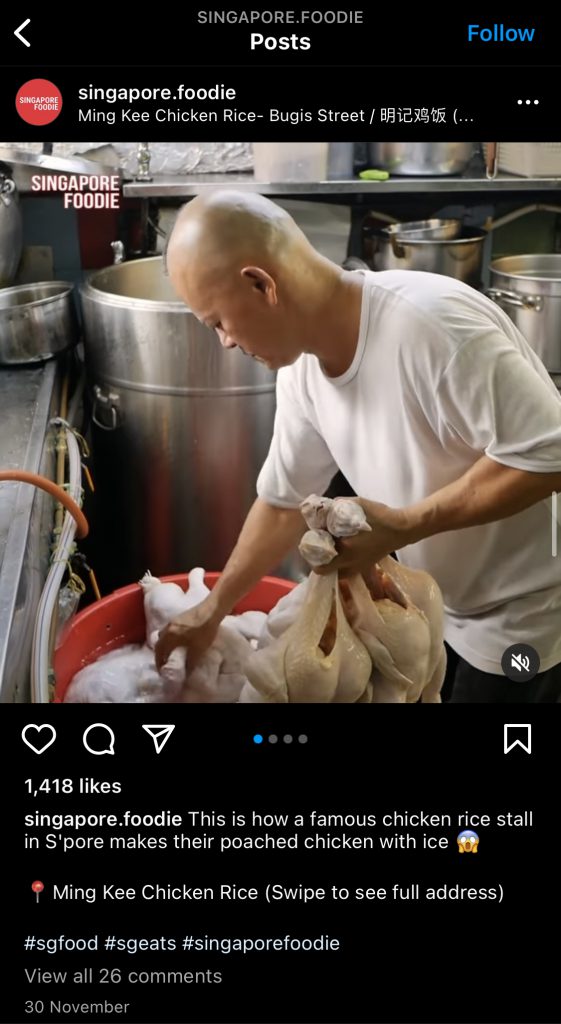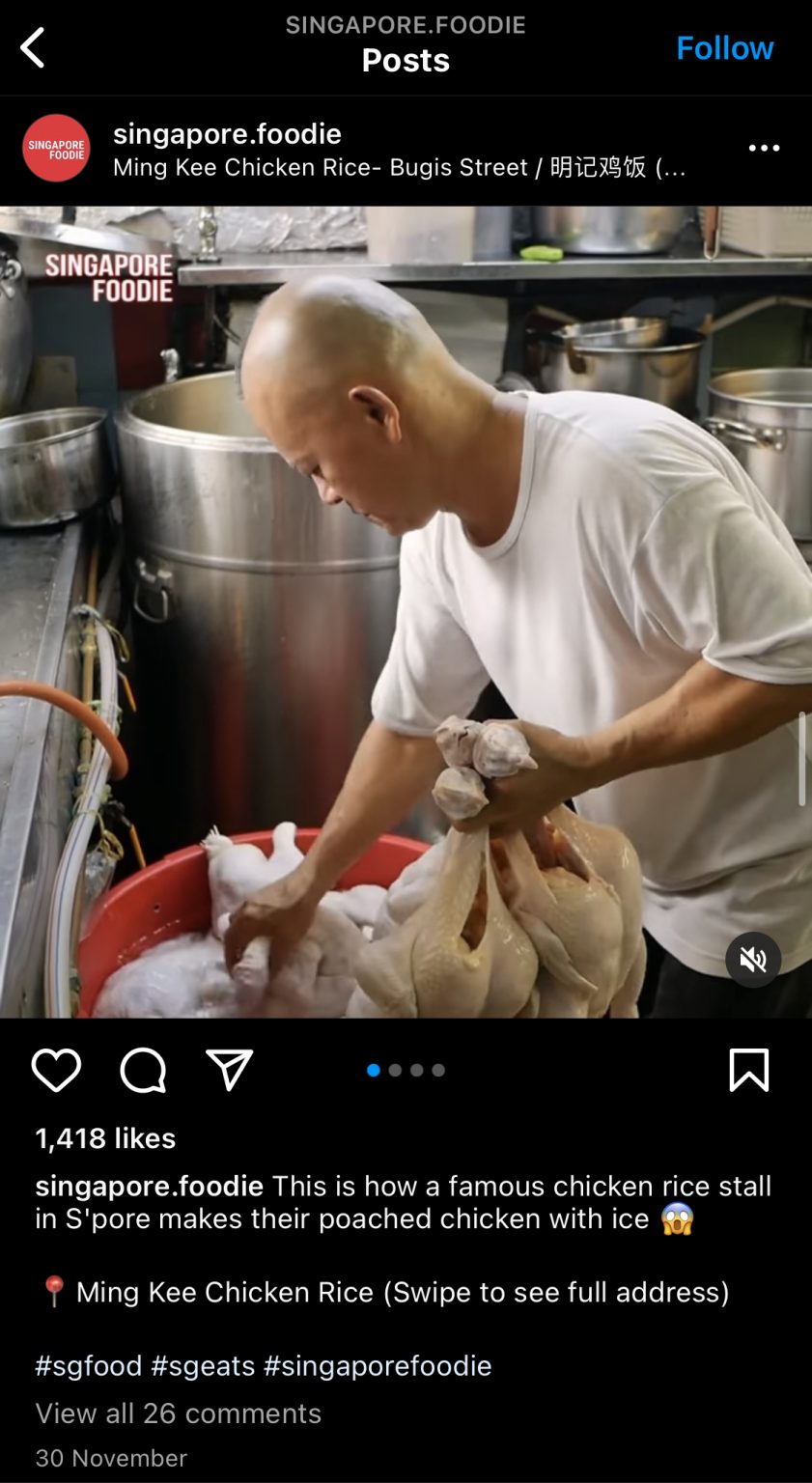 @singapore.foodie on Instagram showing Behind-the-Scenes of how Ming Kee Chicken Rice is made
Mothership.sg, Singapore's leading youth-focused digital news platform, also has a comedic take on filming their Behind the Brand series on YouTube. Interviewing brands' CEO and staff for content allows their audience to get to know the story behind well-known homegrown brands like Ya Kun Kaya Toast and BreadTalk.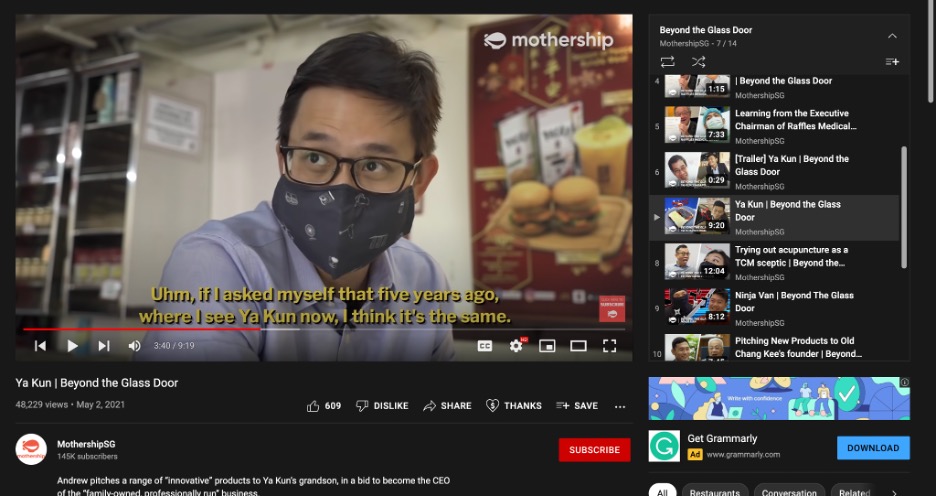 Mothership.sg Beyond the Glass Door YouTube Video on Ya Kun
What can you do?
This can either be done professionally; by hiring a professional filming crew, or having it self-made. Of course, having it filmed professionally would increase the quality of your video and save time, but your wallet won't thank you. Whereas on the other hand, filming on your own will be cheaper, if not, free! But I'm sure that finding the time to film and edit a video is just too much effort.
When filming "Behind the _____'s", you'd want to portray the best of your business. This can be a double-edged sword, as the internet is a bad, bad place. Be sure to scrutinize what you show the public, as your viewers can nitpick even the smallest of flaws that could land you and your business in hot water!
3. Showcase your Signature Dishes
Difficulty: ★★☆ (Medium)
What is it that you make that is your business' crème de la crème? Your pièce de résistance? Like a proud father showing off his son who made it to the football team on his Whatsapp group chat with his mates, show off your dish the same way!
Showcasing your signature dishes on your social media will allow your audience to have a taste of your speciality dish (eye-power!). Your dish must be visually appealing to your audience, which will definitely entice them to visit your establishment to try it for themselves (Singaporeans just love food), which can eventually lead to increased sales!
What can you do?
Likewise, there are 2 ways to go about this; the professional way, or the cost-effective way. The professional way involves studio lighting and professional editing, like Mount Studio's work.
The cheaper, wallet-friendly alternative would be to take your own pictures! However, take into account the styling, lighting and photography knowledge required, not forgetting the photo-editing (just typing this makes me groan at the amount of time that you might possibly spend – EPOS Marketing Intern).
4. Livestream
Difficulty: ★★☆ (Medium)
"That awkward first 10 seconds when you start your livestream…"
Live streaming is where information or content is being shared in real time with an audience. It usually encompasses talking to your viewers and replying to their comments! It's basically you talking to your phone (how sad does that sound).
Did you know? 82% of individuals who consume social media prefer live videos from a brand as compared to posts! Platforms like Instagram, Facebook and even TikTok offer a live streaming feature.
What can you do?
Here are some suggestions that you can do on your livestream:
Ask me Anything
This is a way for your customers to meet the "human" side of your business, promoting an authentic user-business connection. Your audience will post a series of questions relating to you, or your business and you can answer them, satisfying the human curiosity.
2. Behind the Scenes
I'm sure many of your viewers will be intrigued to know how their food is being prepared. Live-streaming a "Behind the Scenes" will give them an insight to this!
3. Sharing your Recipe
Additionally, you can share your recipe with your viewers whilst live-streaming "Behind the Scenes". This will definitely keep them tuned in and engaged as they scramble to grab a pen and paper to scribble down the recipe of your dish.
4. Live-stream Special Promotions
A prime example of a business flashing their promotional code during their live-stream is Lifestyle app Traveloka. They conduct weekly live-streams with a guest star and release exclusive promotional discount codes to be used in the booking of hotels and experiences. Garnering over 5000 views in a 2 hour livestream, live-streaming can increase your audience reach as people tend to share good deals with others! Now apply this to your livestream!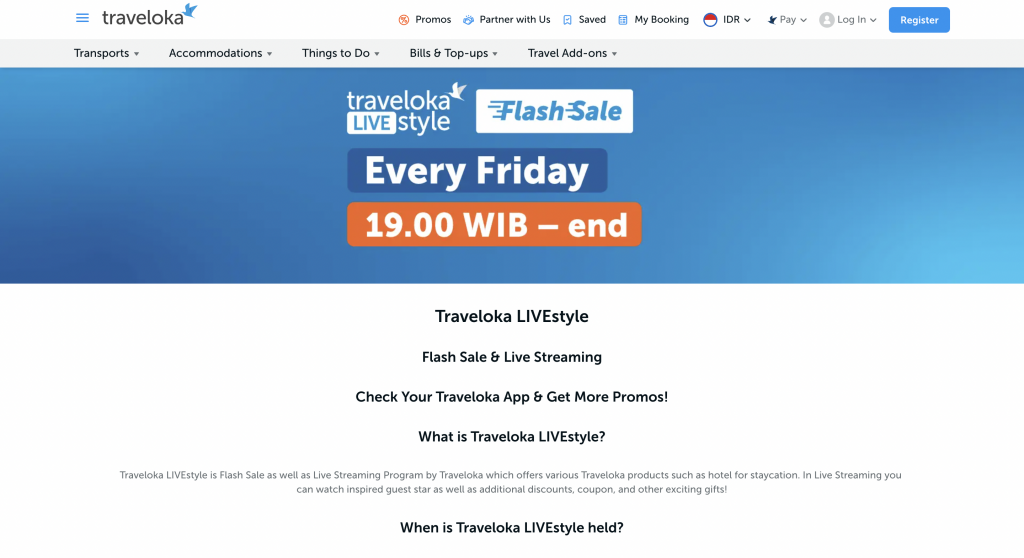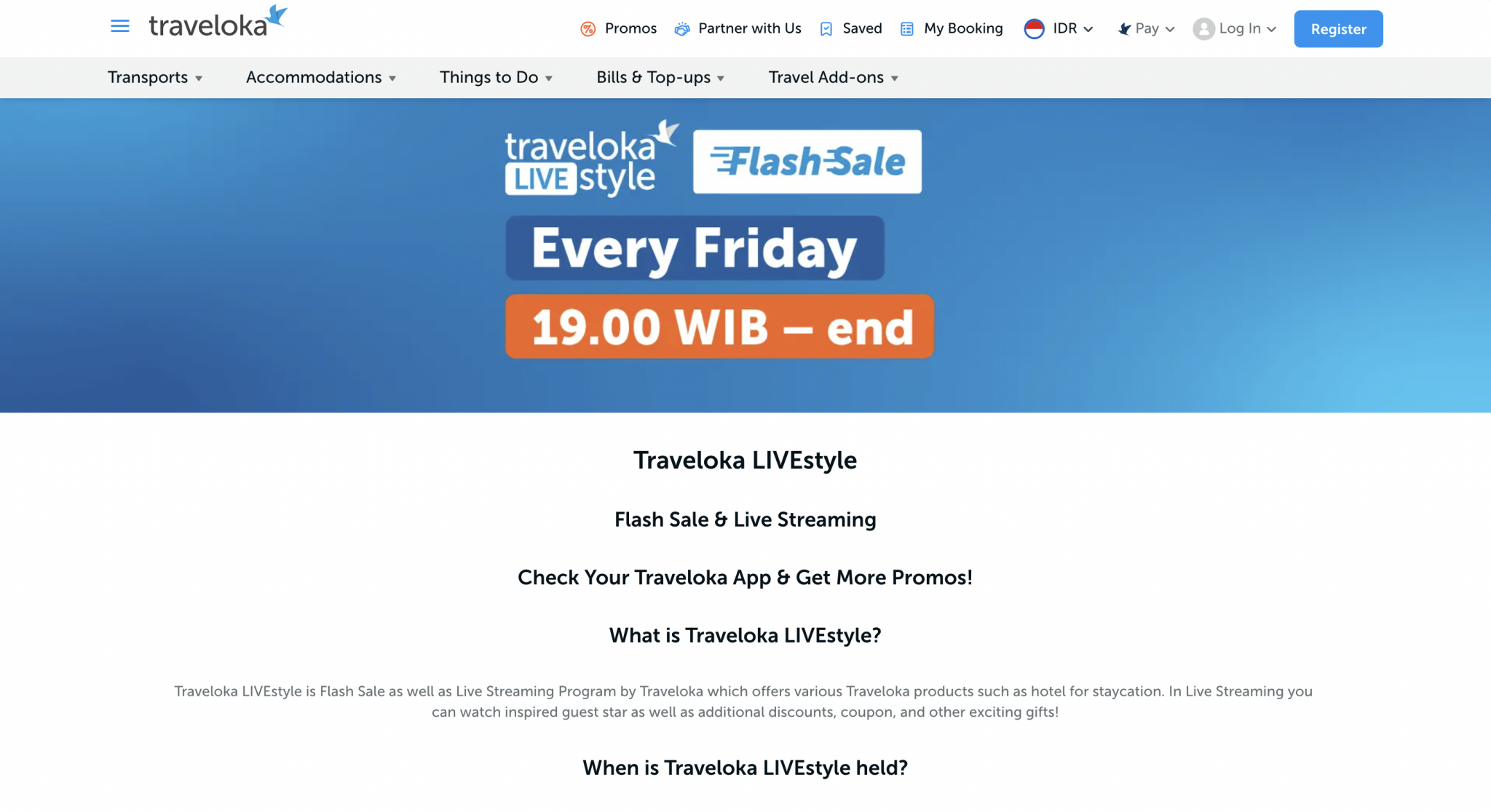 Source: Traveloka's website
If only your friends tuned in to the live-stream that you recommended…they would've been able to get 50% off their next purchase, oh well!
If you feel like you're running out of content to post on your social media, live-streaming is an alternative to improve your content variety and still keep your audience engaged.
Conclusion
And there you have it! More Digital Marketing Strategies that you can use for your F&B Business!