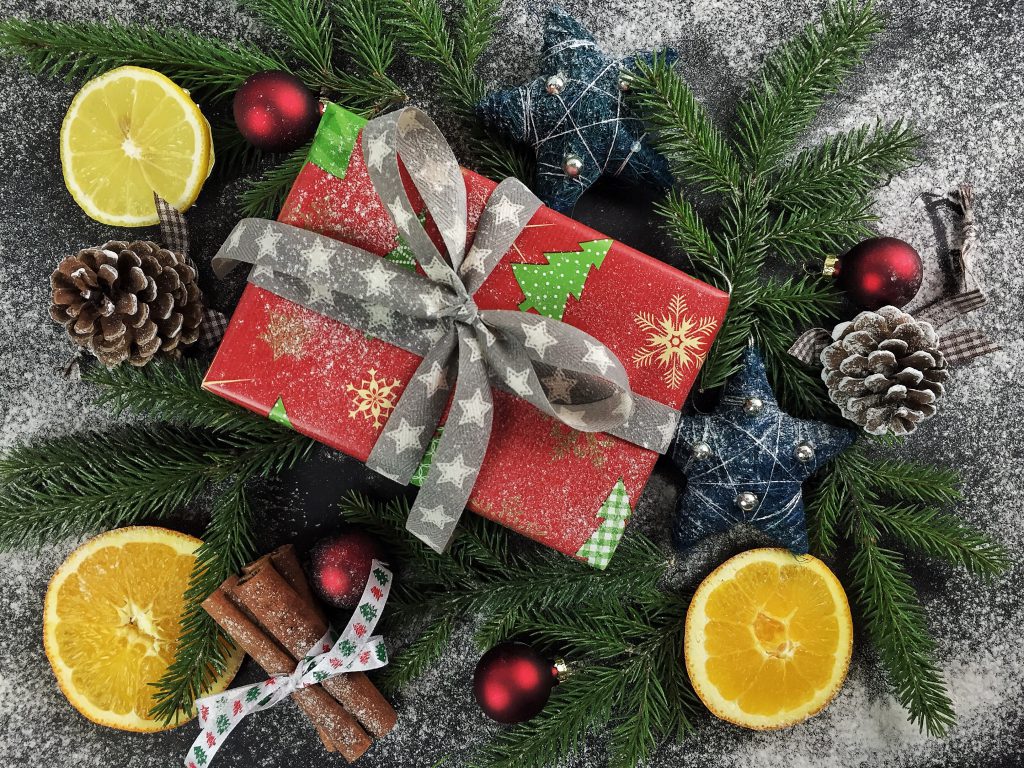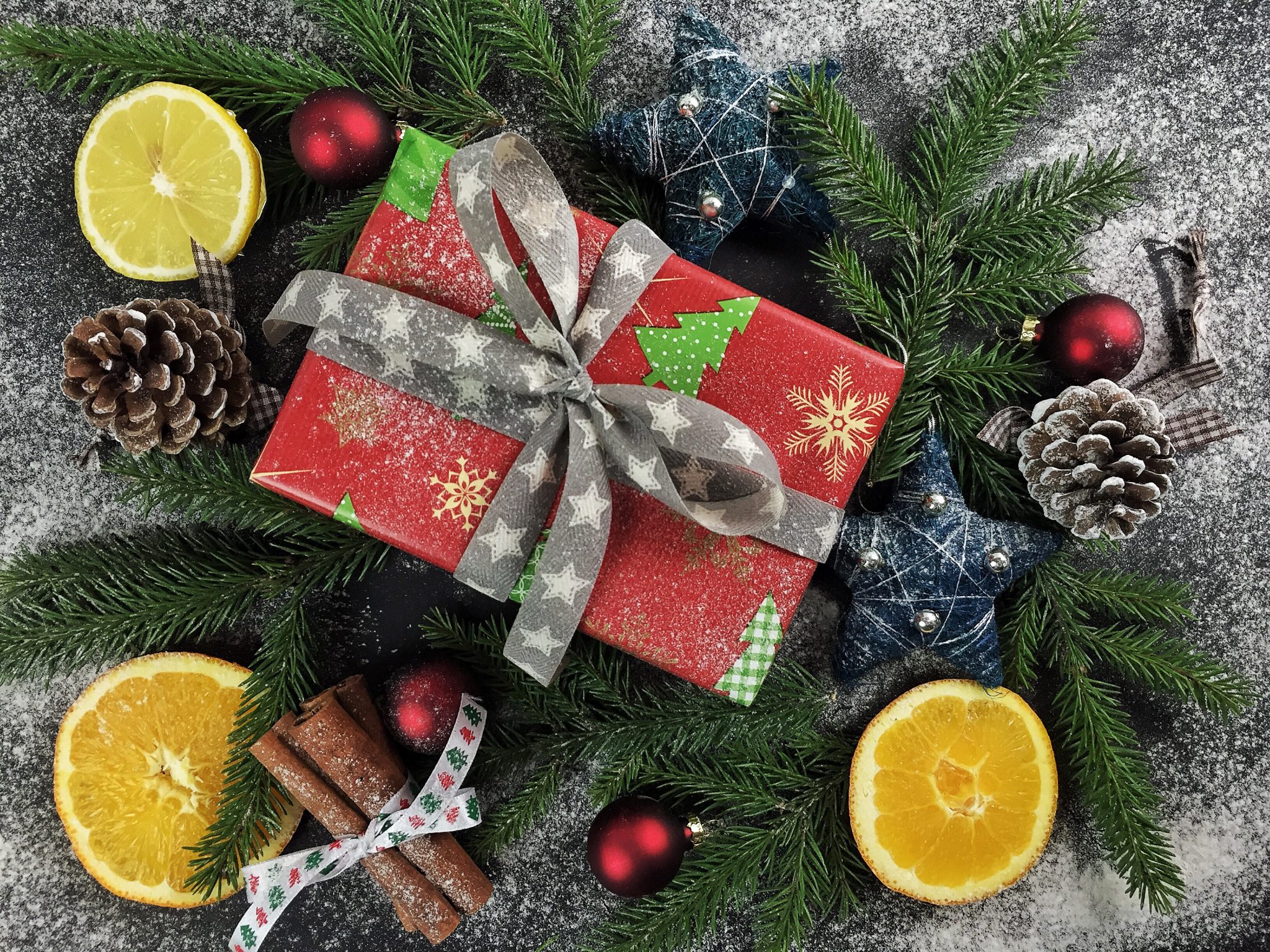 Scrambling to think of gift ideas for your loved ones this close to Christmas? It's that wonderful time of the year again; spending time with friends and family, eating a delicious meal and gifting presents! But sometimes gift shopping can be stressful and expensive.
So if you're running out of time and ideas for what to give that special person, don't fret! We're here to save the day with these 16 last-minute Christmas present ideas for under $50!
1. The Body Shop Kindness & Pears Essentials Gift • $45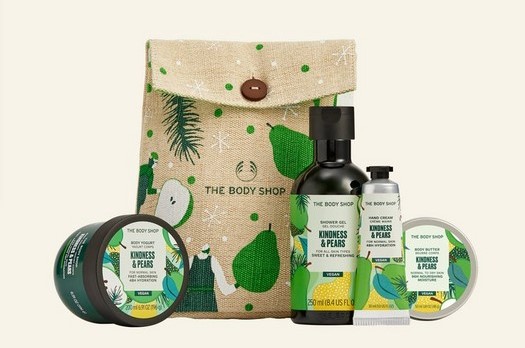 Source: The Body Shop website
Don't know what to get someone? Body Shops' festive Kindness & Pears Essential's Gift may be for you! With a shower gel, body butter, body yogurt and hand cream included, all with their sweet and refreshing scent, it's perfect for a bit of pampering! Who wouldn't want some festive fragrances and soft skin?
Shop The Body Shop.
2. Cowspresso Coffee Roasters' Tea-riffic Trio • $43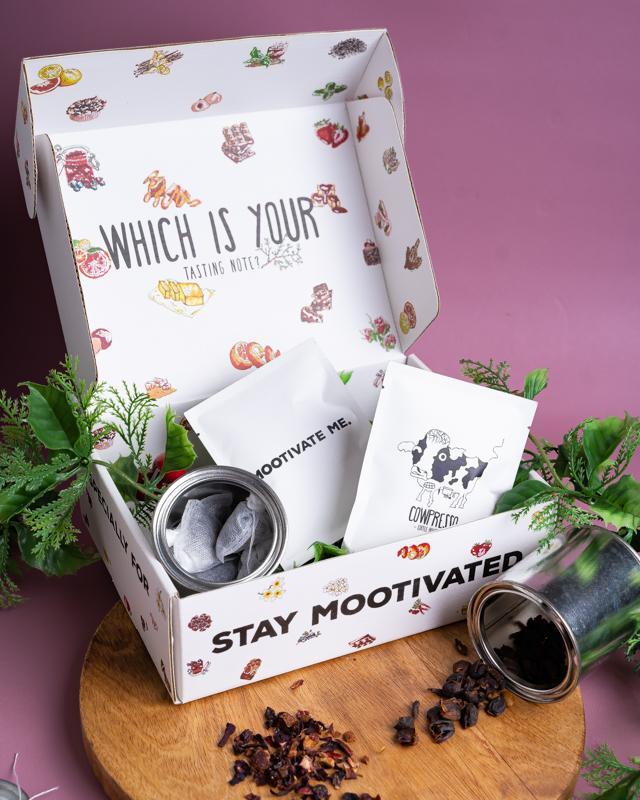 Source: Cowspresso Coffee Roasters website
Know a coffee fiend? Or maybe a tea lover who's trying to get into coffee? Get them this pre-measured coffee set so they can just pop a sachet into their cup and start brewing up some coffee! With Cowspresso's curated set of 3 teas and tea-like coffees, it's sure to be a tea-riffic gift! In this set, you'll get 5+ servings of Laotian Washed Cascara, 10 drip bags of Yirgacheffe Misty Valley, and 10 teabags of Mountain Grown Green Tea Blend.
You can even opt to have it delivered with gift box packaging and a handwritten card for just an extra $5.90.
Shop Cowspresso Coffee Roasters.
3. Nordic Elegance Black Aromatherapy Scented Candle • $16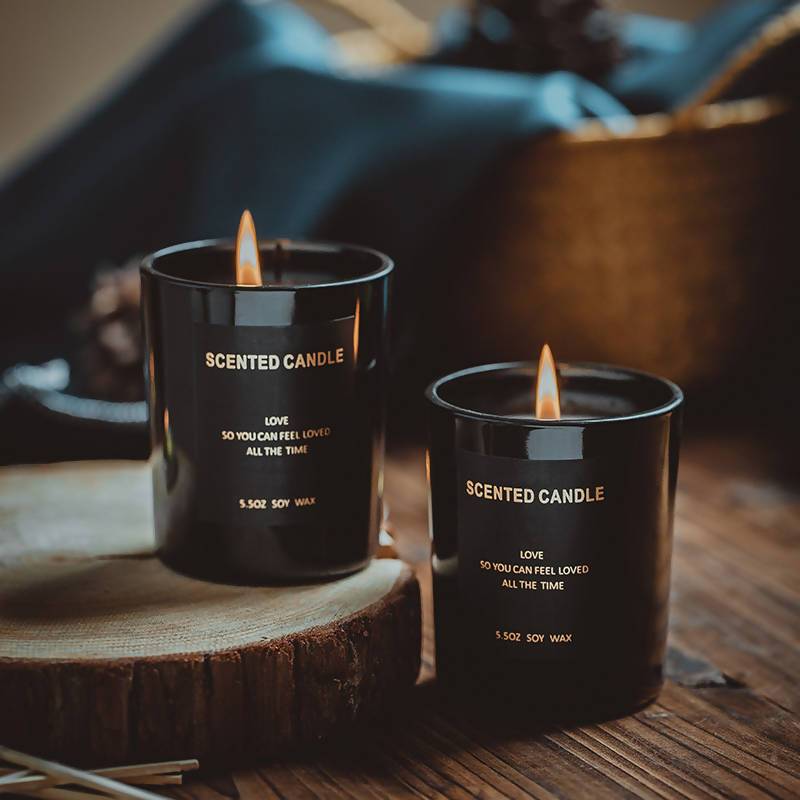 Source: Naiise website
What's that smell? Oh, it's the scent of relaxation and peace! Made with eco-friendly, biodegradable and organic soy wax, these hand-poured candles are the perfect present for a bit of aromatherapy and self-care (don't we all need that after the past 2 years?).
With a variety of scents – sandalwood, white tea, amber and moss, tuberose and angel grass, and more – there's sure to be something that your giftee will love!
Shop Naiise.
4. TESLYAR Wood Phone Docking Station • $46.80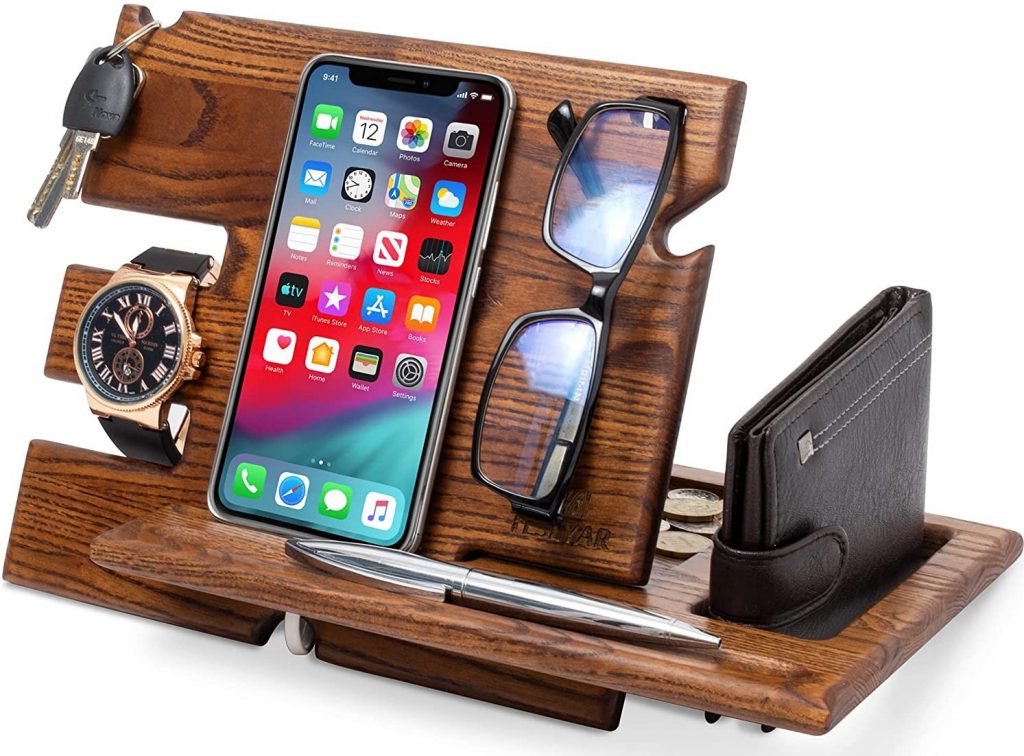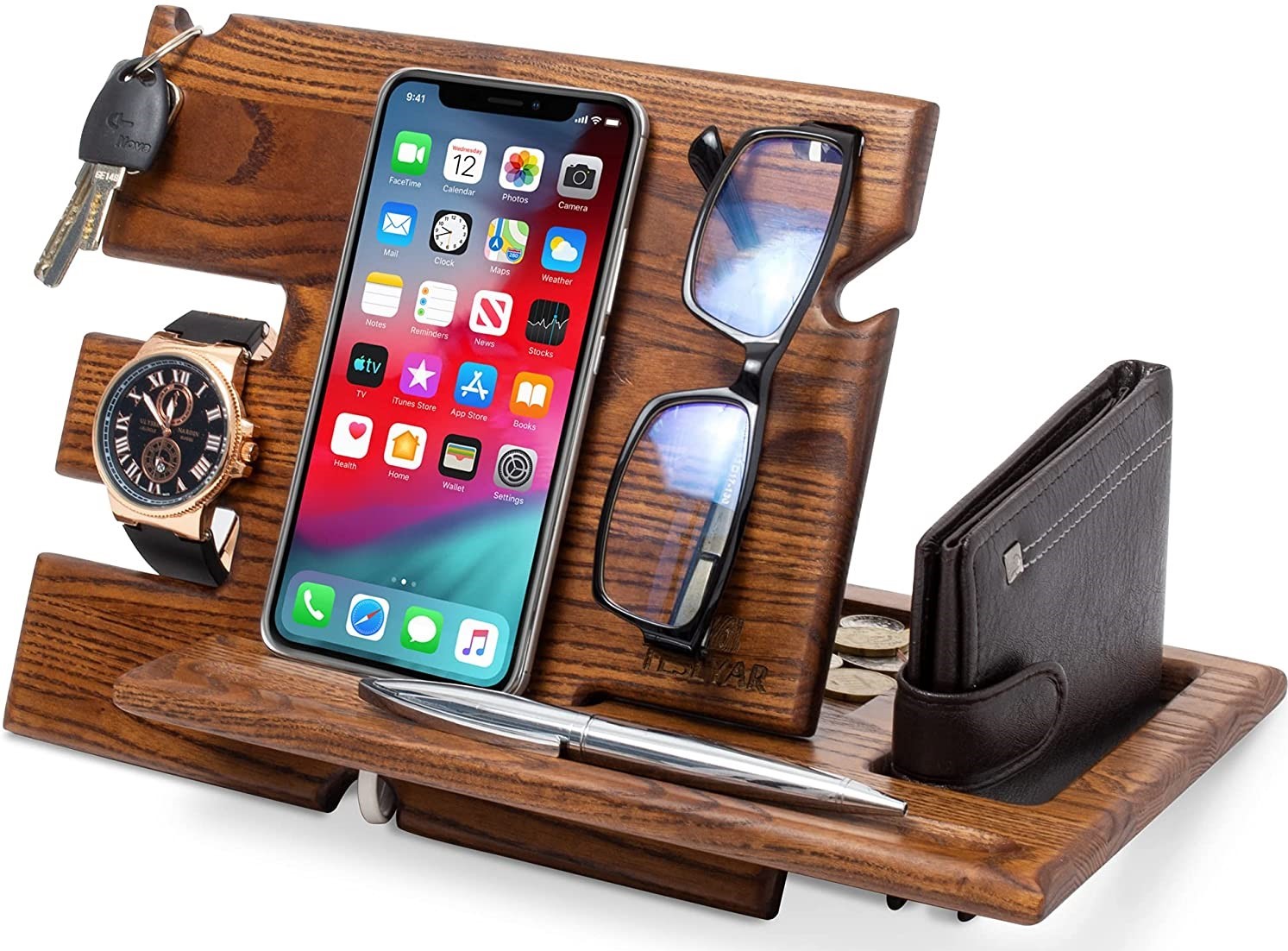 Source: Amazon website
Organise their desk or bedside table with this cool, wooden docking system, with additional spaces for wallets, keys, watches, even glasses! They'll never lose their keys again or have loose coins or stationery just lying about the room. Display their phone on the stand; there's even a nifty cutout for a charging cord so it's hidden and easy to access! Your giftee will be sure to love this Christmas present!
Shop Amazon.
5. Innisfree Jeju Orchid Skincare Set • $26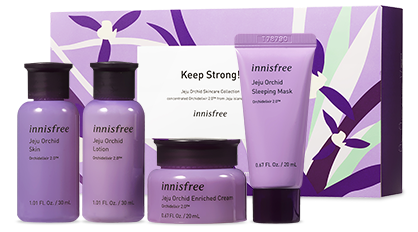 Source: Innisfree website
For daily skincare, Innisfree's Jeju Orchid Skincare Set is a wonderful choice for those who don't have a strict skincare routine already in place (or are looking for new products). With a gel toner, lotion, enriched daily moisturiser and nightly sleeping mask cream included, it's got everything a person needs to add to a new routine.
Shop Innisfree.
6. Puzzles, Puzzles, Puzzles!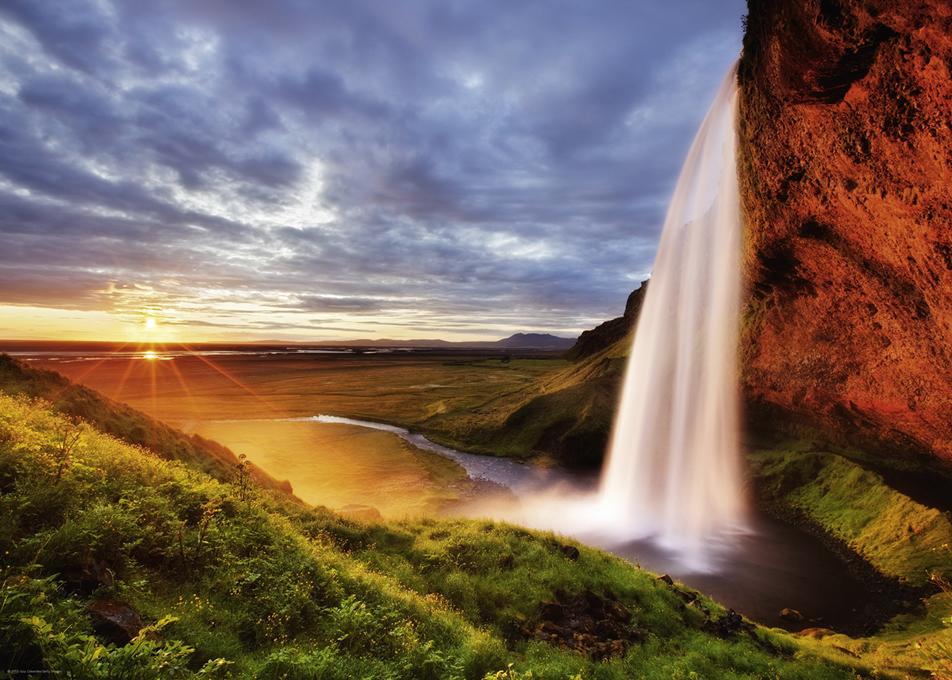 Source: Perfect Fit website
Puzzles are always good fun, especially if you work together to finish it! Puzzle Fit has a variety of beautiful puzzle designs under budget (and over budget, if you're looking to splurge). Or choose from novelty puzzles like clocks, vases, adorable flowerpots and more!
(While customised puzzles probably aren't in the timeline for this Christmas – sorry, last-minute shoppers – it's an idea to keep in your back pocket for next year! Perfect Fit also makes customised puzzles so you can make them more personal to your giftee! Though the price point is higher than the gift ideas on this list.)
Shop Perfect Fit.
7. KBAYBO Aroma Diffuser • $22.50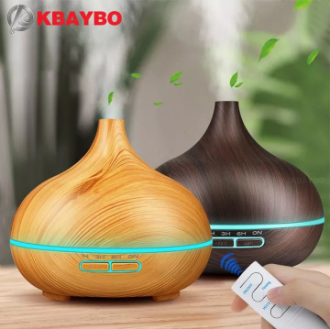 Source: Lazada website
It's been a tough year for everyone, so now it's time to relax, celebrate the joyful atmosphere of Christmas and look forward to the new year. That's why we've picked this Essential Oil Diffuser with 4-in-1 functions! With an air humidifier and purifier, aroma diffuser and 7 colour night light, it can do it all. One simple and easy set-up later, your giftee will be stress-free and relaxed!
Shop Lazada.
8. BooksActually Membership • $20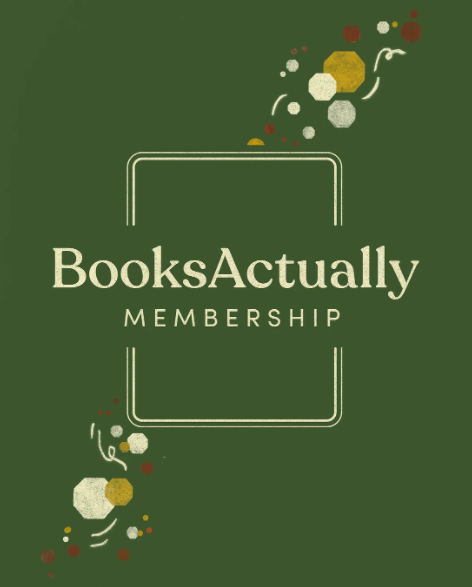 Source: BooksActually website
For those avid readers out there, consider getting them a BooksActually membership. It's $20 for one year and $35 for two. With perks like 10% discounts on purchases (besides magazines) and 15% on their birthday month, it's the perfect gift!
Shop BooksActually.
9. KiwiCo Crate • $31.29/month

Source: KiwiCo website
Engineering, science, arts, there's a crate for any and all interests! Learn some new cooking recipes, create an arts-and-crafts project, make an innovative STEM project; with all the materials included in the crate, there's endless possibilities for fun! Kids will love this gift and learn something new through hands-on experience. There are crates suitable for even infants and adults!
The pricing may change based on your subscription plan.
Shop KiwiCo.
10. The Kind Friend Journal • $30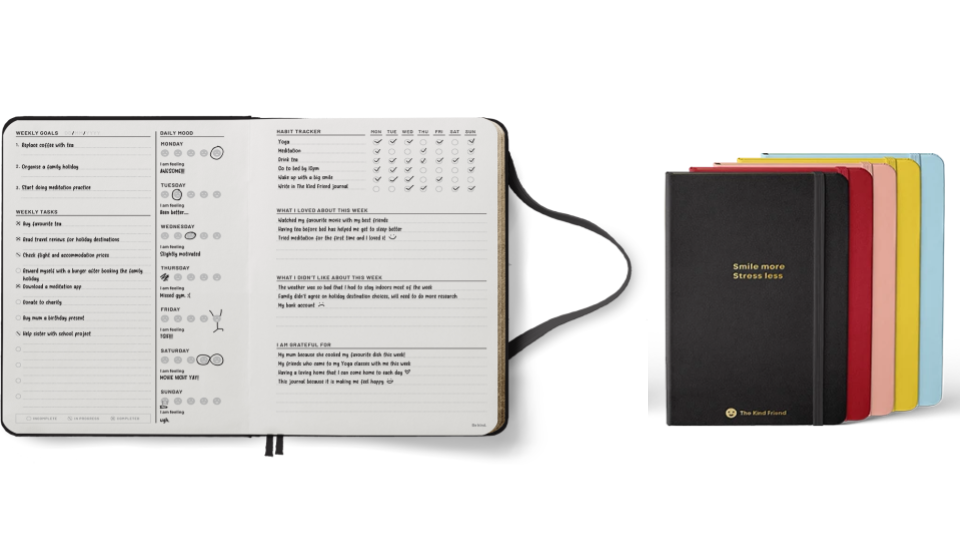 Source: The Kind Friend website
This planner journal has all the features your giftee will need to stay organised and motivated: weekly templates, gentle reminders, motivational quotes, habit and mood trackers and plenty of space to be creative! It's perfect for people who are super busy or just need a bit more structure in their lives!
Shop The Kind Friend.
11. Luckies of London Original Scratch Map • $35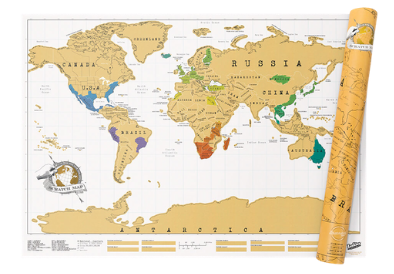 Source: Giftano website
Is your giftee a traveller? Missing out on hopping from place to place, visiting different countries? Well, here's the perfect gift for them! This Map lets them scratch off the beautiful foil on any places they've been before, revealing a colourful, personalised record of their travels. Where is the next place on their bucket list? Hopefully this will satisfy their wanderlust so that when travelling is easier again, they're ready to go!
Shop Giftano.
12. Toast Box Gift Set A • $19.90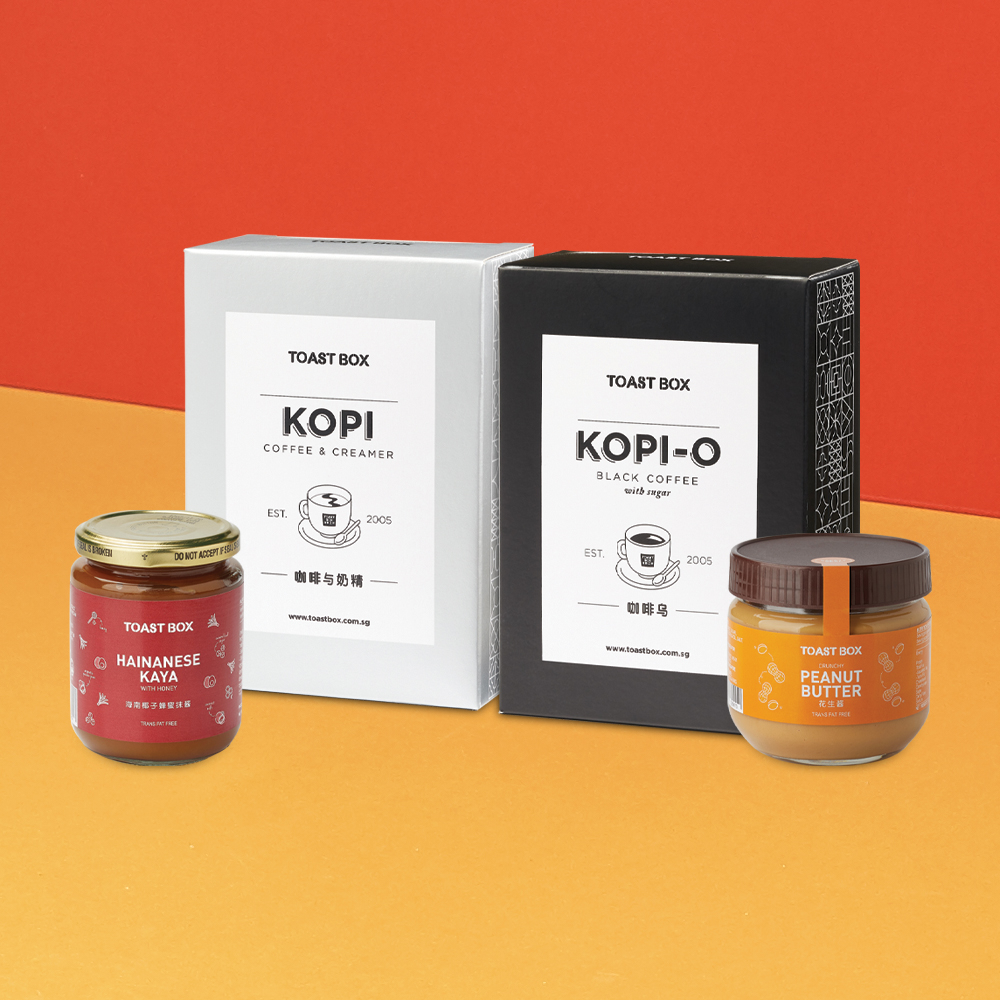 Source: Toast Box website
Know a foodie? Or just don't know what to bring to a dinner party? Enjoy the familiar flavours of Toast Box's Gift Set A, with Hainanese Kaya, Peanut Butter, 2-in-1 Kopi O and Kopi-O Kosong Sachets! Nothing says Christmas quite like delicious food! (But be sure to pre-order these 2 days in advance!)
Shop Toast Box.
13. Sephora Gift Card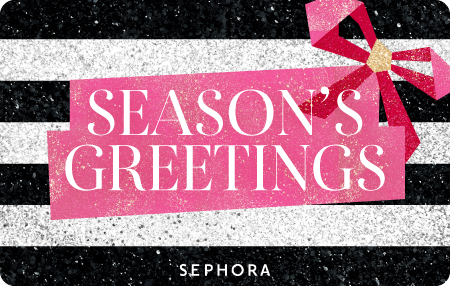 Source: Sephora website
There's just no way for me to tell you everything Sephora offers and finding the right makeup can be extremely difficult if you don't know what suits the giftee the best. So for that makeup loving person or aspiring beauty guru, choose a Sephora gift card! With a minimum of $20 spend, you can bet on them using it! After all, there's so much to offer at Sephora.
Shop Sephora.
14. Art Tree Water Bottle Gift Set with Lights • $28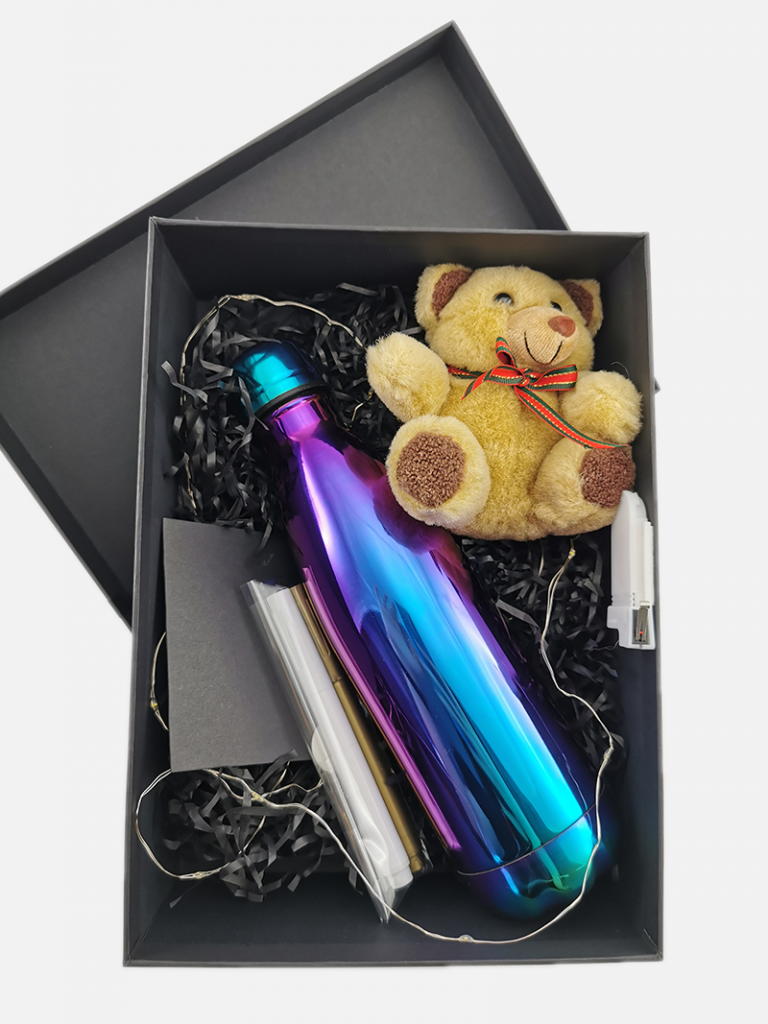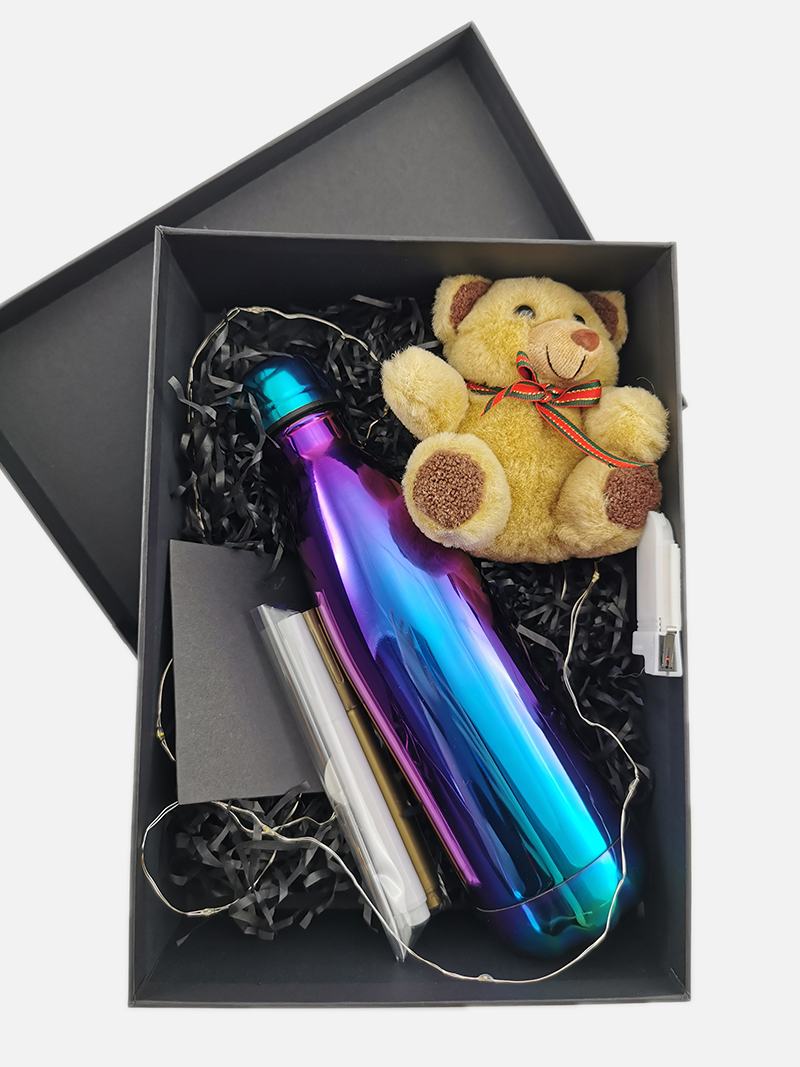 Source: Art Tree website
Hydration is essential. So whether your giftee is the kind of person who loves drinking water or never does, a nice water bottle can be a great motivator! Art Tree's gift set comes with a 500ml VOER 304 Stainless Steel Water Bottle with Chrome RGB PVD Coating, a mini teddy bear plushie and even some fairy lights! Why not jazz up something so normal, huh? The bottle comes in several colours like Rose Gold, Aurora and Black Silicon. They also provide a marker so you can decorate the bottle and personalise it for your giftee, if you want.
Shop Art Tree.
15. Personalised Daiso Crate
Go around Daiso and pick out some things that you think your giftee would like. From cute mugs, stationery, household goods, makeup, decorative knick-knacks and more, there's plenty to explore! It's quick and easy, but personally choosing the items makes it all the more special.
You can even wrap it up in a nice box that you can also get from Daiso. Since each item is $2, the final price will vary depending on how many items you get.
16. Amazon Gift Card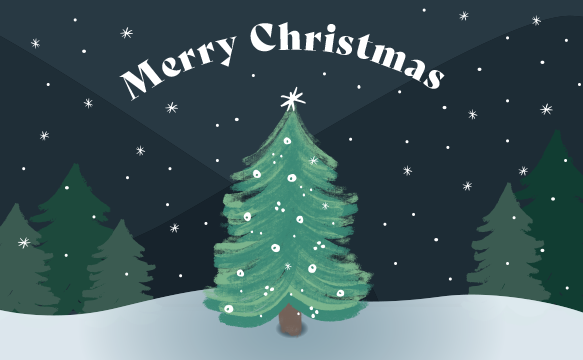 Source: Amazon website
If you're really stuck and no amount of inspiration is striking, just get an Amazon gift card. With multiple designs (and the option to add your own customised photo or video) and 10 years before expiry, your giftee will surely appreciate the thought. That way, they can get anything they want, whenever they want it!
Shop Amazon.
Conclusion
We hope you found something on this list that you'd think someone special would love! This Christmas is still different from ones we've known in the past, so even if you can't get the ideal gift, spending some quality time with your loved ones is still perfect!
Note: All prices are accurate as of 10th December 2021. Delivery fees may also apply.
• Written by Adrija Chakravarti