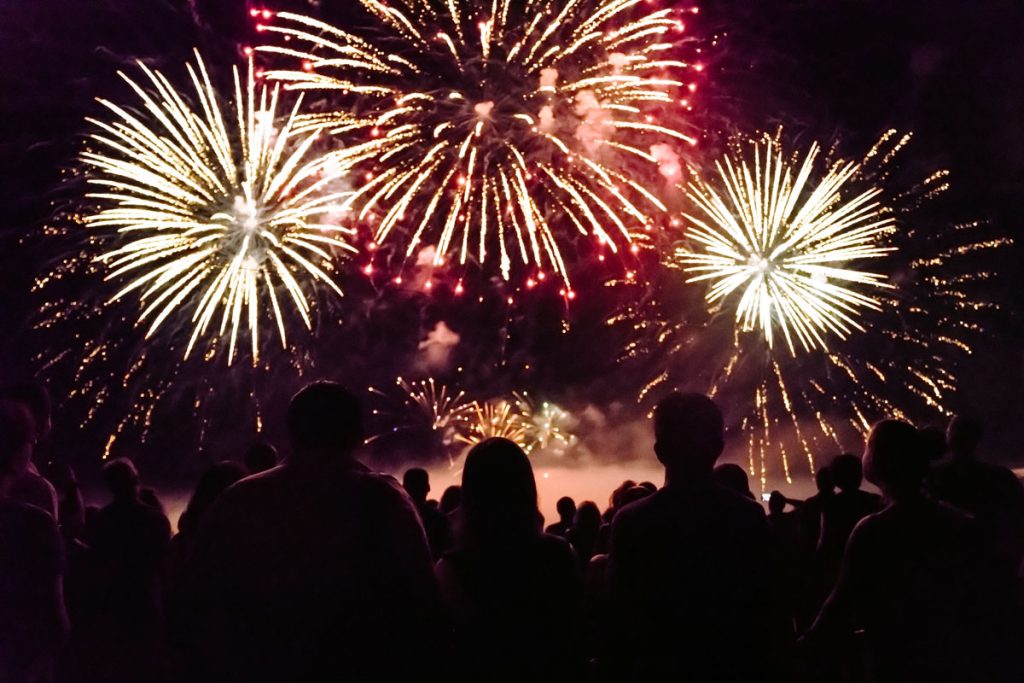 It's nearly the end of 2022! Are you looking forward to the new year? I sure am! It's a brand new year to have fun, experience new things and hope for better things to come.
But now that New Year's Eve is approaching, it's time to think about how to celebrate it. Finally, nightlife in Singapore is making its comeback and full-blown New Year's parties are now returning for you to celebrate New Year's Eve in style.
So where are you going to make the year-end special? We've got a list of the 11 best places in Singapore to celebrate New Year's Eve this 2022!
Best Places to Celebrate New Year's Eve 2023
1. Marina Bay Singapore Countdown
Source: Star Island via  website – New Year's Eve
Address: 6 Raffles Blvd, Singapore 039594
Timings:
Star Island @ The Float:

31st December

Share the Moment

: 26th December – 31st December
Fireworks are finally gracing the skies again with Singapore's largest, most iconic countdown celebration – Marina Bay Singapore Countdown 2023. Star Island @ The Float is coming back fully-fledged with 70 minutes of a fireworks musical extravaganza. Expect artisanal pyrotechnics, dazzling lights, and elite entertainment. Get your tickets now before they sell out!
Psst! For the first time, from 25th to 30th December, you can get a sneak peak with a free event preview, "Prequel to Star Island" at the MBS Event Plaza. 
Marina Bay also has other displays and installations so you can take part in the New Year's festivities. See the glory of Share the Moment, a storytelling performance of light projections depicting original artworks by local students. Inspired by the nominees of this year's President's Volunteerism & Philanthropy Awards, this showcase will be projected onto the Fullerton Hotel Singapore and the Merlion. 
Come to Marina Bay to witness these attractions and celebrate New Year's Eve in unique Singapore style!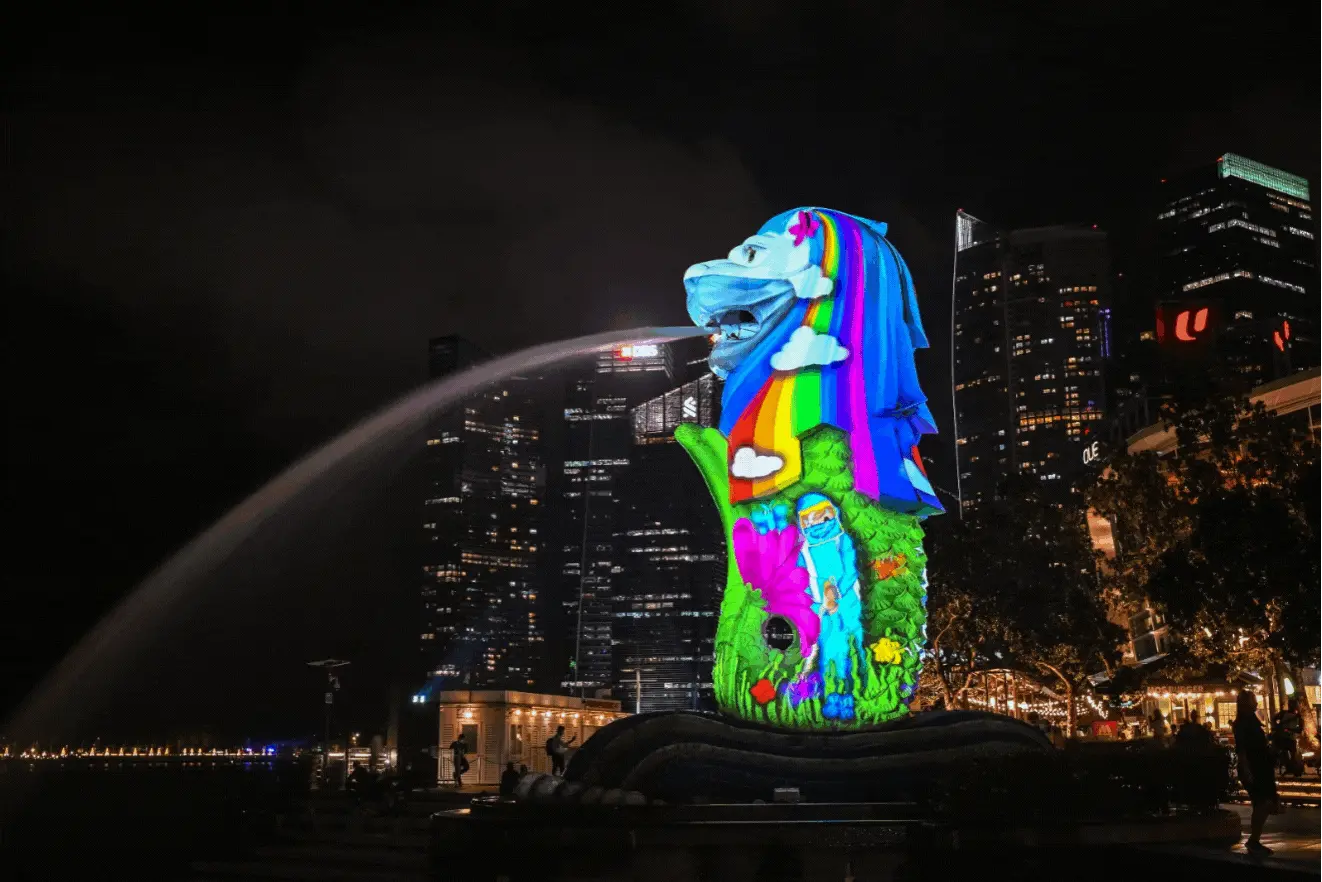 Source: Marina Bay Singapore Countdown via website – New Year's Eve
2. The Great Bay Fiesta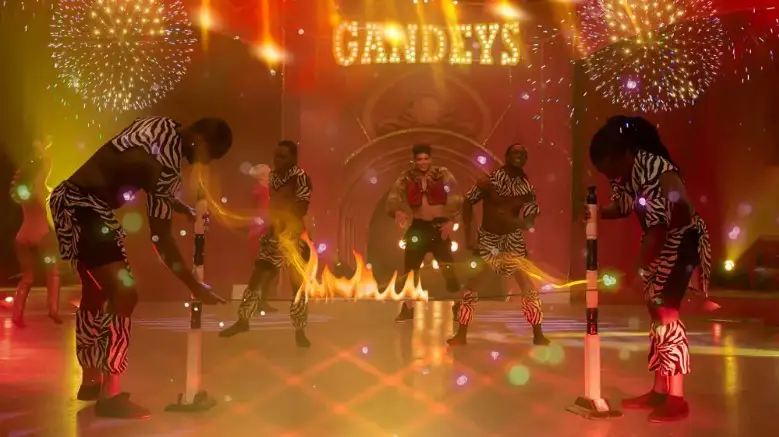 Source: The Great Bay Fiesta via Trip.com – New Year's Eve
Address: 12A Bayfront Ave, Singapore 018970
Timings: 1 Dec 2022 to 1 Jan 2023 (View timings)
The Show Master under Uncle Ringo definitely puts on a great show as The Great Bay Fiesta welcomes you to have a thrilling day this year-end.
Enter The Great Cirque des Cascades for exciting, never-seen-before circus stunts that'll have you gripping your seat in anticipation. Or cool off and see a magical snowy wonderland come to life with Ice Magic: The Great Fantasy on Ice! This winter playground is full of attractions, sports, games and even a bar and pop-up cafe!
The fun doesn't end there! With rides like bumper cars and traditional carnival games, The Great World Carnival is full of nostalgia, fun challenges and memories that'll just make themselves.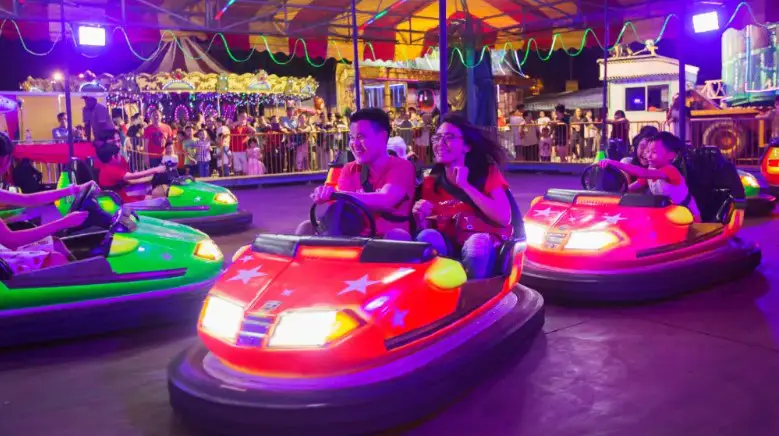 Source: The Great Bay Fiesta via Trip.com – New Year's Eve
And of course, what's a great New Year's Eve celebration without food? The Great Food Fiesta features over 35 food stalls full of delicious offerings.
What are you waiting for? Click here for more details and to book your tickets!
3. MOUNT FABER PEAK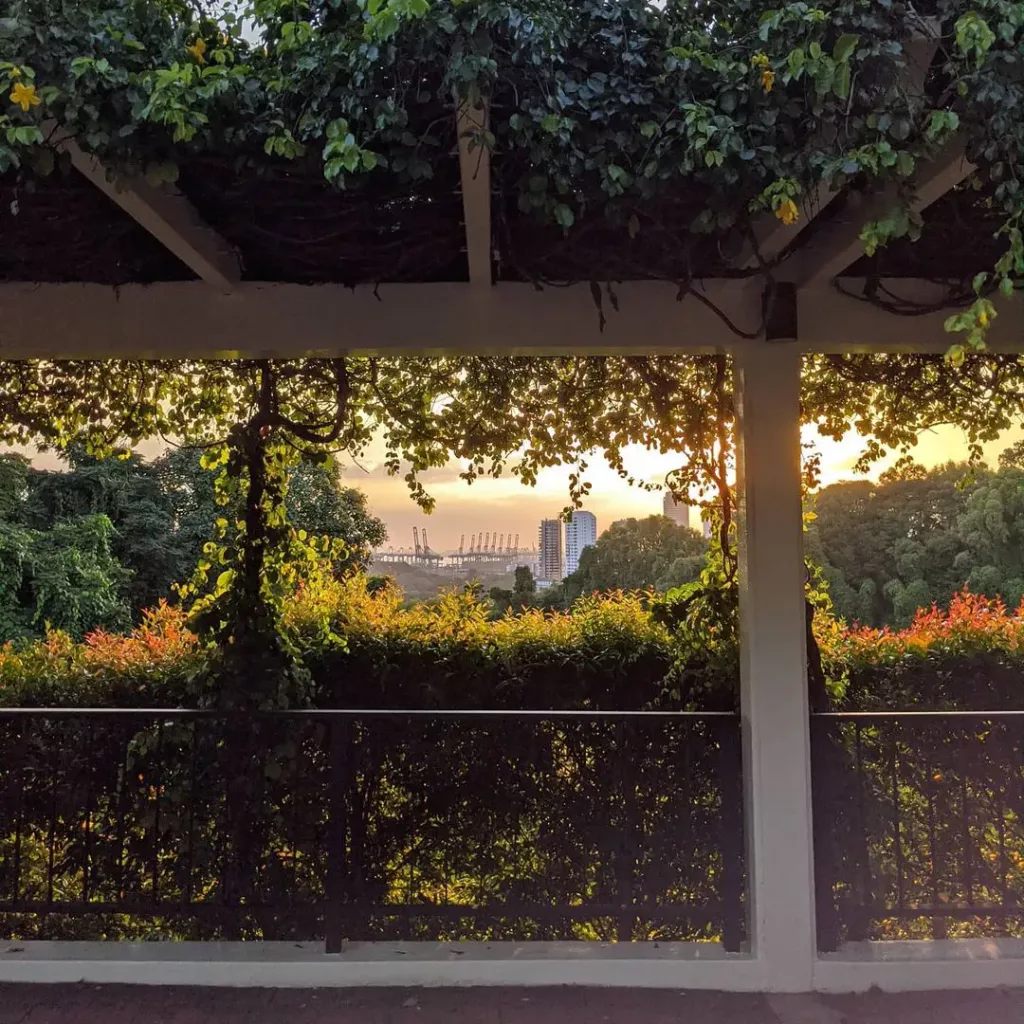 Source: @fictionoverfact via Instagram – New Year's Eve
Address: 109 Mount Faber Rd, Singapore 099203
At 100m above sea level, Mount Faber Peak is a great vantage point for seeing the breathtaking beauty of Singapore's harbour and city skyline. Look over Singapore, enjoy the sunset, maybe have a nice meal at one of Mount Faber's restaurants or bar, and celebrate New Year's Eve with a view.
In the mood for something a bit more romantic or extra? Check out the Cable Car Sky Dining, where you can enjoy a Nordic spread curated by award-winning Danish Chef Henrik Jyrk. Celebrate with a romantic 4-course dinner while soaring through the sky in a private cable car. Or opt for Mount Faber's Sky Dining Celebration Cabins – exclusively on 31st December 2022 – for a 5-course, 90-minute private cable car dining experience, complete with champagne, amuse bouche and party kits!
4. CÉ LA VI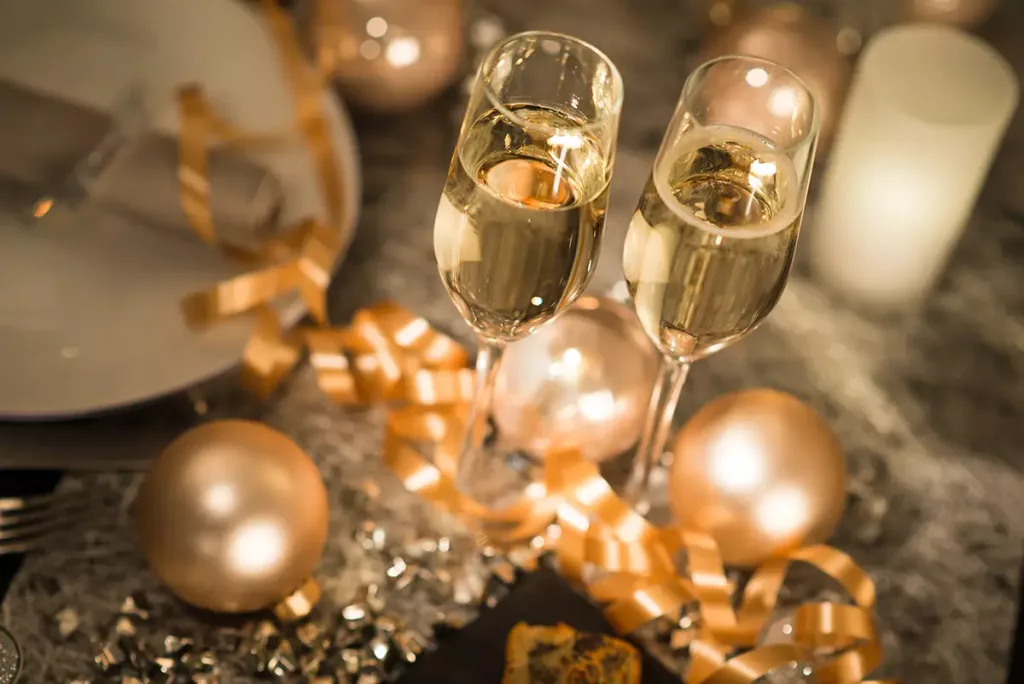 Source: @JP WALLET via Shutterstock – New Year's Eve
Address: 1 Bayfront Avenue, Singapore 018971
Party animals, get in here! CÉ LA VI, one of Singapore's most iconic and luxurious lifestyle destinations, is hosting the New Year's Eve Countdown party of the year. With sunset-silhouetted cityscapes, popping music, champagne and of course, a marvellous view of the fireworks at midnight. The theme is Old Hollywood so dress up in your red-carpet ready 'fits and get ready to party the night away! You won't want to miss it!
5. Esplanade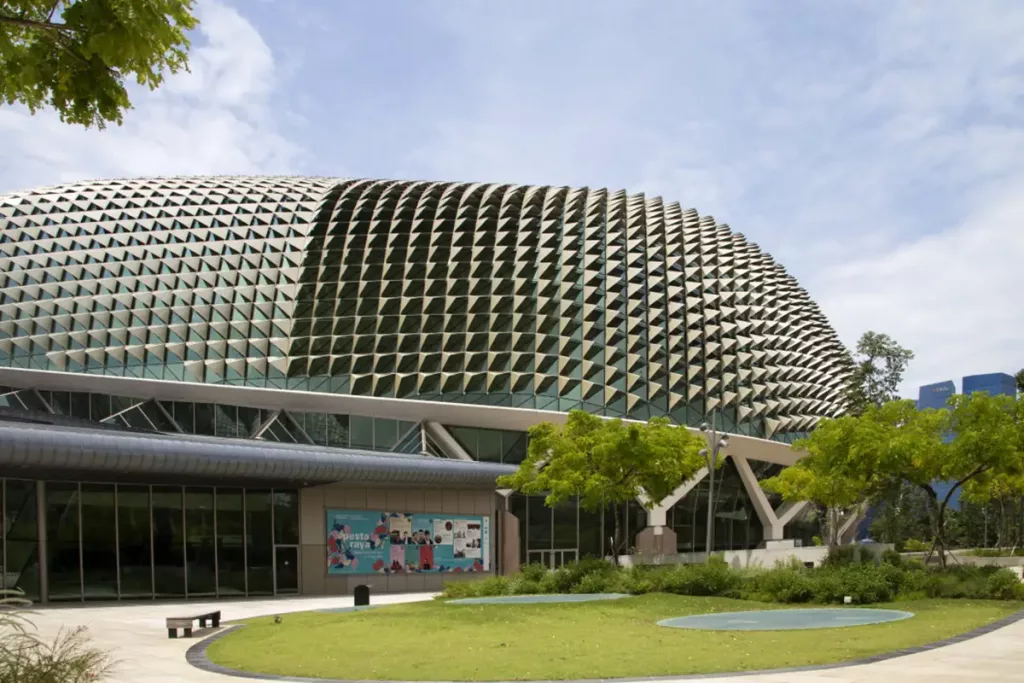 Source: @Anelik via Twenty20 – New Year's Eve
Address: 1 Esplanade Dr, Singapore 038981
Timings: 8am – 11.30pm
Why not celebrate a new year with a bit of culture and arts? Relax a bit, watch some performances and appreciate the creative atmosphere at Esplanade. This year, they have some exhibitions and art installations for you to explore. Check out Lights On: The Story of Esplanade – Theatres on the Bay or Home Grooves: A History of Singapore's Live Music Venues for some history about Singapore's arts scene. Plus, you can make your way to MBS or the Helix Bridge or even catch some of the fireworks from Esplanade's outdoor courtyard itself once the clock starts to tick towards midnight.
6. Helix Bridge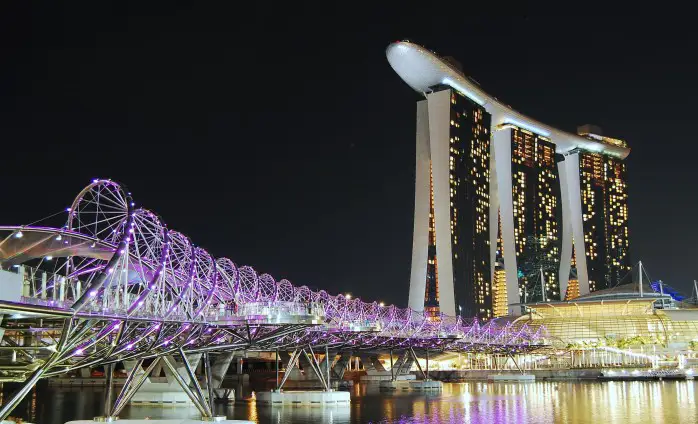 Source: @hansen.cheong via Twenty20 – New Year's Eve
Address: Parallel to Bayfront Avenue, Downtown Core, Singapore
The Helix Bridge is one of the most popular places to visit for New Year's celebrations in Singapore. With its view of iconic Singapore landscapes, colourful lighting and a great view of the countdown celebrations, there's no place better to countdown to midnight! Get there early to save your place; the bridge gets crowded on 31st December and you won't want to miss ringing in the New Year with a fantastic view.
7. The Promontory @ Marina Bay & Merlion Park
Source: @Richie Chan via Shutterstock – New Year's Eve
Address: 1 Fullerton Rd, Singapore 049213
Waiting for the fireworks? Merlion Park is one of the hottest places in Singapore to check out the Marina Bay Singapore Countdown. Watch the 2023 New Year's Eve fireworks with a perfect view of Singapore's iconic Marina Bay skyline. And best of all, it's completely free! Just get here early to chope a good seat before the crowds pour in.
8. Singapore Flyer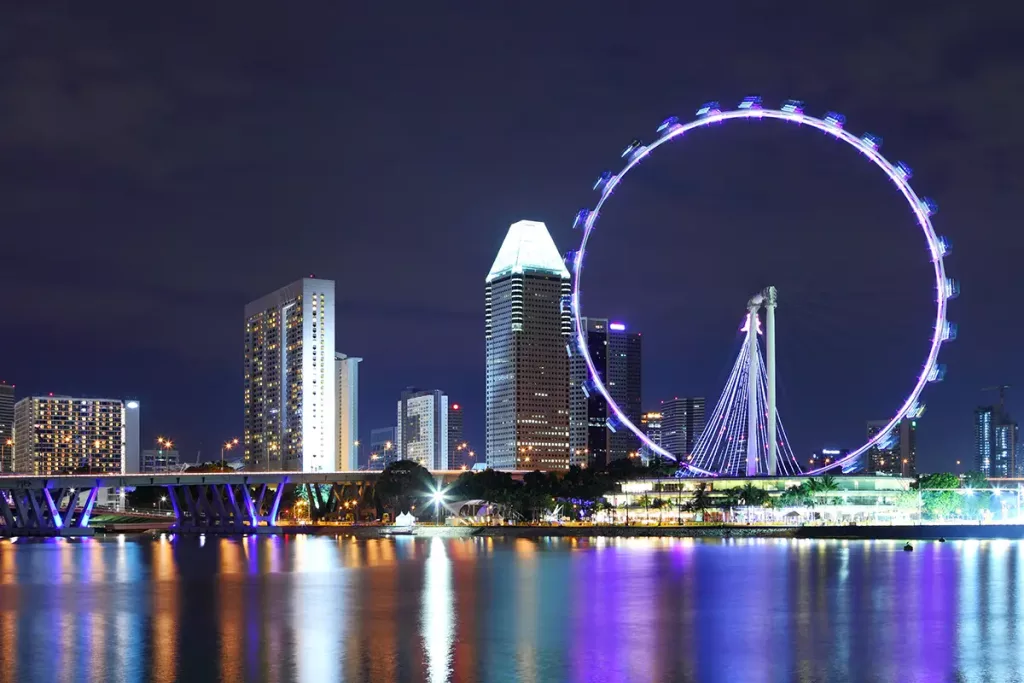 Source: @leungchopan via EnvatoElements – New Year's Eve
Address: 30 Raffles Ave, Singapore 039803
Timings: 3pm-10pm (Regular)
New Year's Eve Champagne Experience

: 31st December, 11:30pm

Festive Sky Dining

: 7pm (Check-in: 6:30pm)
Experience the stunning views of Singapore as you slowly go around the Singapore Flyer for 30 minutes (it's never enough). Their New Year's Eve Champagne Experience includes one rotation of the Flyer in a shared capsule, priority boarding, champagne, nuts, a souvenir and party pack!
Or if you're wanting to spend a little more time, consider Singapore Flyer Festive Sky Dining! Enjoy a 90-minute delicious full-service, 4-course meal for two in the sky, including menu options and complimentary admission to Time Capsule after dinner. Experience a full evening of New Year's Eve celebrations with someone you love! Visit the Singapore Flyer website to view more information or book your tickets.
9. Bay East Garden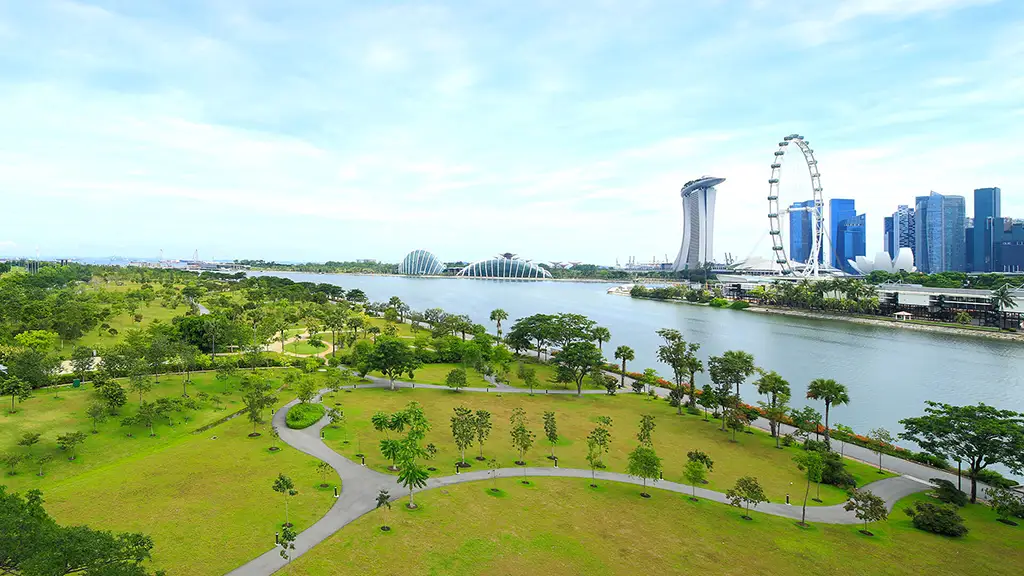 Source: Gardens By The Bay via website – New Year's Eve
Address: 11 Rhu Cross, Singapore 437440
Visit these lush, green lawns where you can have a picnic or take a stroll down the winding pathways that will take you all over the park. And you'll not have to worry about crowds! Look over at the waterfront view of Marina Bay, maybe you'll be able to spot the MBSC light shows or fireworks when the clock turns to midnight!
10. Universal Studios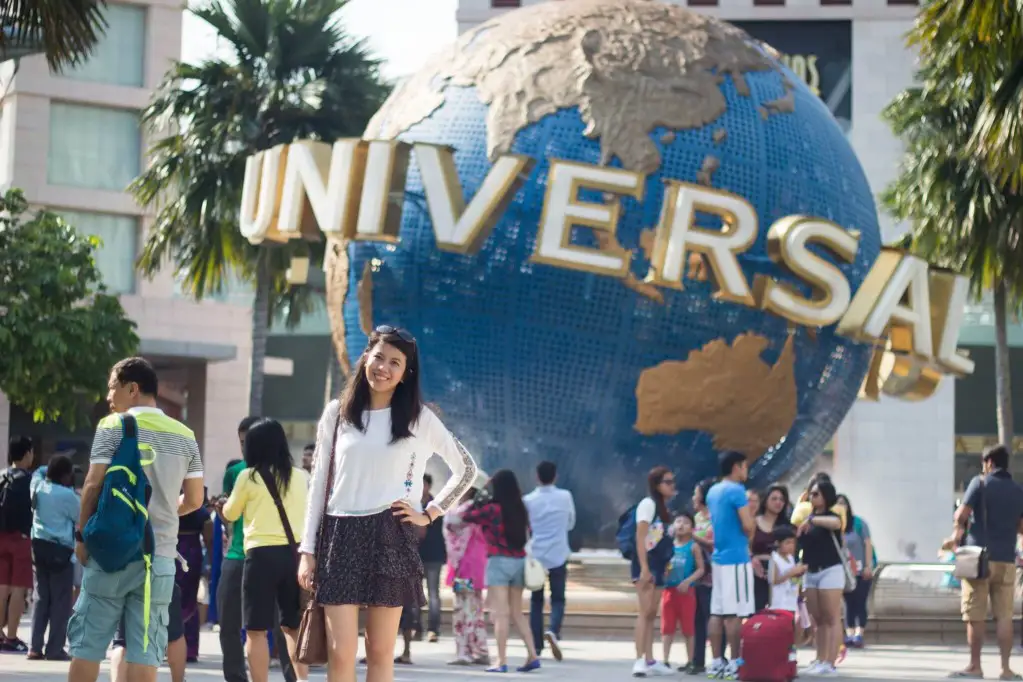 Source: @lalainealarcon via Twenty20 – New Year's Eve
Address: 8 Sentosa Gateway, 098269
Timings: 12pm-8pm
Have fun in Universal Studios, whether you're all adults or going with kids! With rides, character meet-and-greets, shows and more, you're sure to have a great time. There's something for everyone! The park is open from 12pm-8pm, but rides may cease operation beforehand. Make sure to book your tickets in advance! They'll sell out fast so you'll need to plan ahead. Celebrate the last day of 2022 making unforgettable memories!
11. The Civic District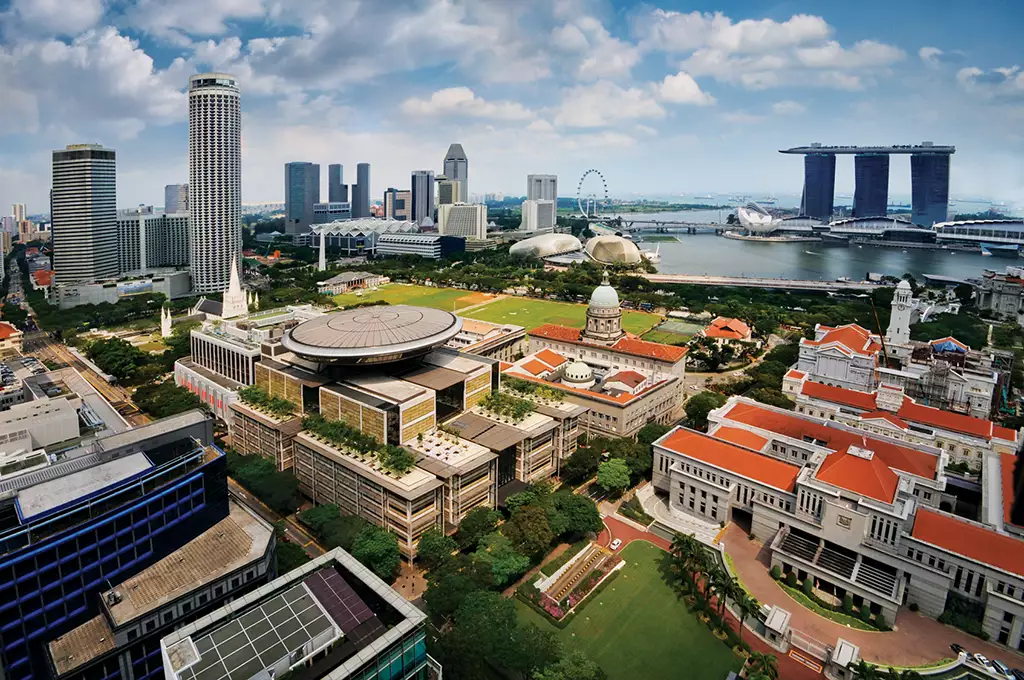 Source: William Cho via Wikipedia – New Year's Eve
Welcome the new year by taking a deep dive into Singapore's rich history, arts and cultural heritage at the Civic District. From museums like the Singapore Art Museum, National Museum, Ancient Civilisations Museum to outdoor spaces like Fort Canning Park to the beautiful Chijmes with its boutique shops, there's a variety of things to see and do. Take a stroll down Fort Canning park at midnight or wander down the street to Esplanade.
Click here for a helpful guide on what to do in the Civic District by The Honeycombers.
Conclusion
There we have it! Ring in the new year at these 10 places to end 2022 and celebrate 2023 right! We hope you have a wonderful New Year's Eve & New Year's Day.
Bye bye, 2022! We're looking ahead at a brighter year and future.
P.S. Make your New Year's celebrations even more special with some delicious food around Singapore. Or get started on your New Year's resolutions today with these amazing gyms or yoga classes.
• Written by Adrija Chakravarti