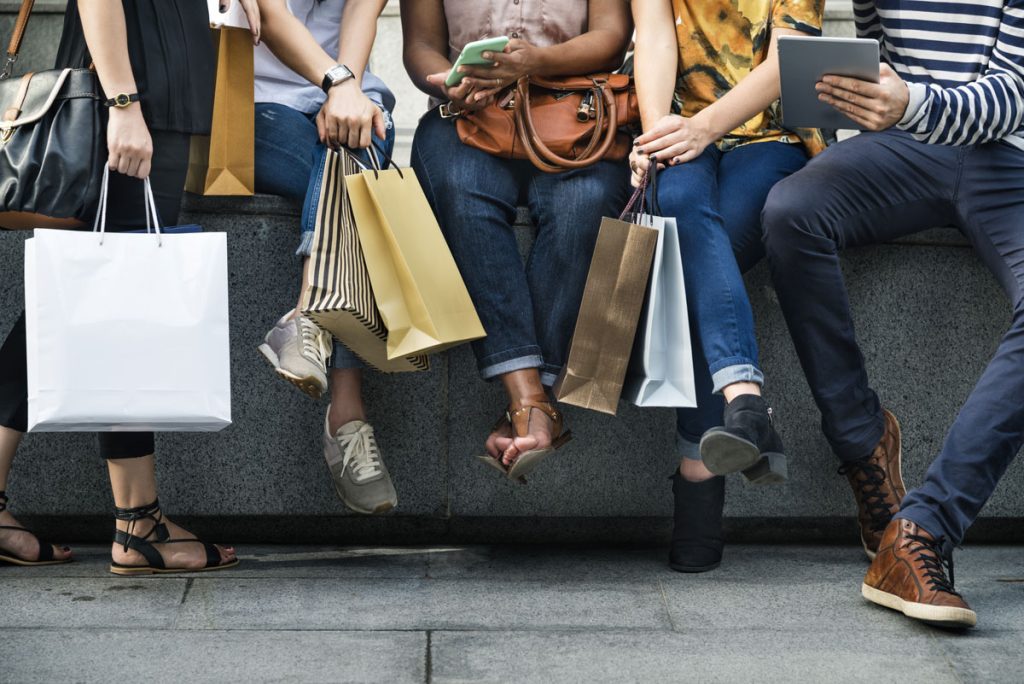 While e-commerce is rising with our increasingly tech savvy methods of shopping, brick-and-mortar shops are still where a majority of people want to shop. And one essential thing to track when it comes to physical stores is foot traffic. Foot traffic – the number of people who are in your store – gives you opportunities for sales, customer engagement and revenue.
So how can you increase foot traffic and subsequently, sales & revenue? Fortunately, there are plenty of methods you can use for your own store; here are 5 of them for you to get more people through your doors.
5 Ways to Increase Retail Foot Traffic
1. Use Eye-Catching Signage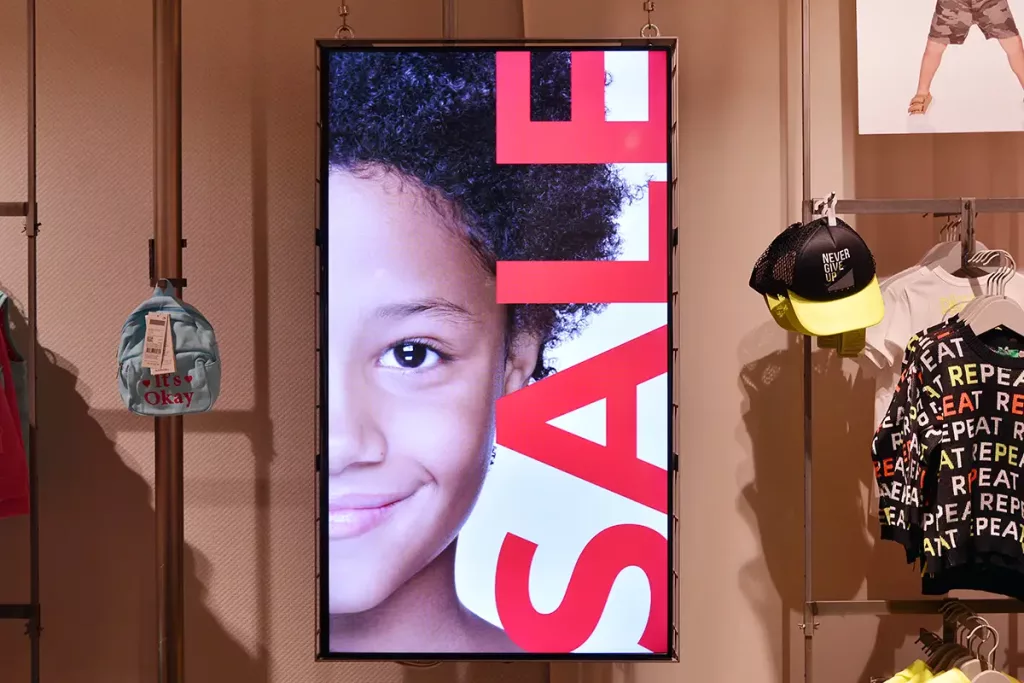 Source: Shutterstock – Foot Traffic
If you're in a busy location or people just aren't looking at your windows, try upgrading your signage to pop more against your shopfront. A simple 'SALE' sticker isn't going to cut it. Not only is this simple, it's also affordable and effective in grabbing attention and increasing foot traffic.
Print out posters or stickers designed to be eye-catching. You can also set up a sandwich board to make your retail shopfront personalised to the time and day.  Another option is to use some digital signage to spice up your shopfront and get people interested. Investing in digital signage can actually help you change out your signage easily and reduce printing costs.
2. Spruce Up Your Window Displays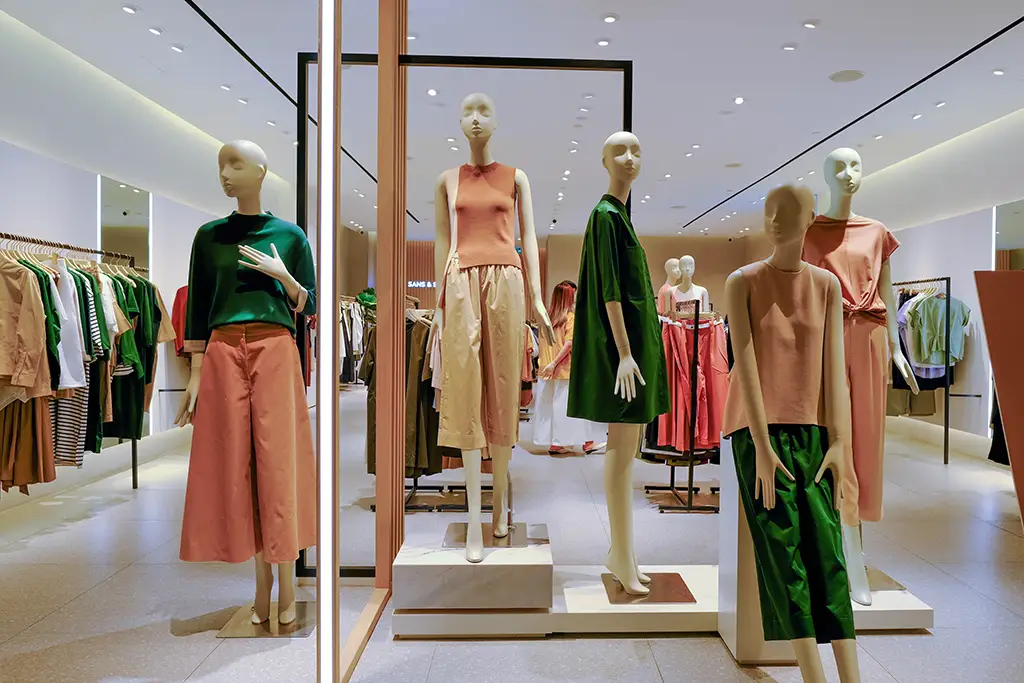 Source: Shutterstock – Foot Traffic
Effective window displays are an essential when it comes to driving foot traffic into your store. How many people go window shopping? Getting an inflow of foot traffic from passersby is easier to entice if your window displays are well-designed.
Showcase your products in an appealing light, introduce seasonal decorations or other aesthetically pleasing decorations and signage.
Keep your displays at eye level. After all, eye level is buy level and if you see it, you want it. It's the easiest height for browsing and hence, garners significantly more attention than displays that are at floor level.
Be careful to keep it simple, though! A cluttered, overly complicated display only serves to overwhelm, disorient and confuse passersby, resulting in them not wanting to walk in. Also keep it on-brand so that it is recognisable as your retail store. And ensure that you update it regularly to keep it fresh and maintain cleanliness.
3. Create Photo Opportunities
Social media is so prevalent in society that many of today's shoppers, especially younger ones, will do anything for the 'gram. So carving out some space for an Instagram corner or display creates a larger appeal for them to spend some time in-store. Besides, the aesthetic appeal of the decorations will also add to your retail store's atmosphere.
For example, check out Gentle Monster's surreal art installations in their eyewear shop, enticing customers to spend some time taking photos and browsing their products.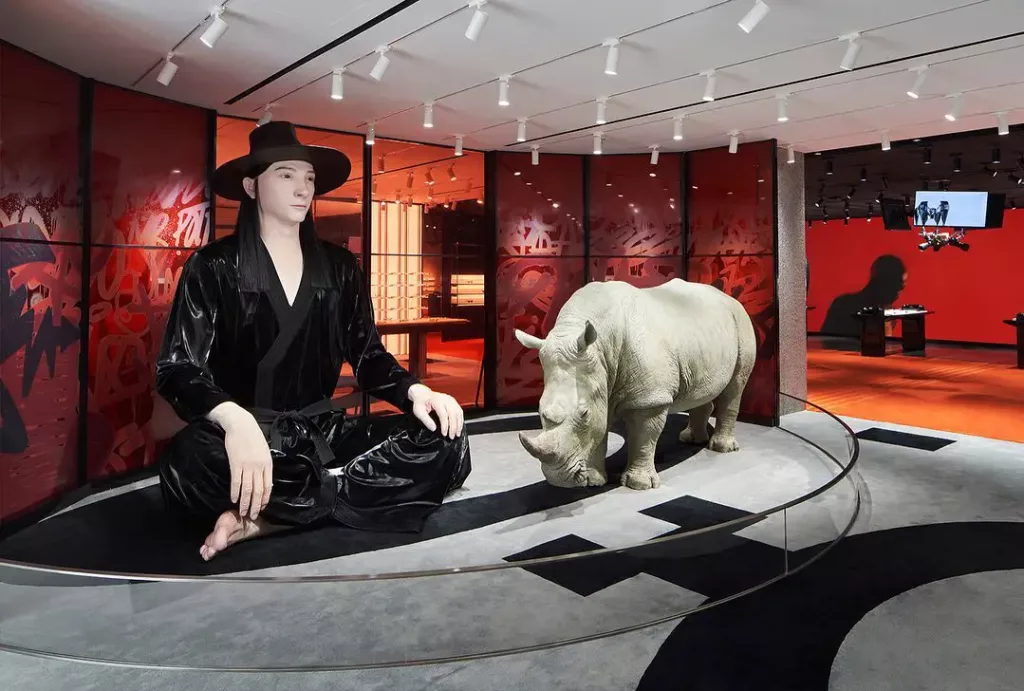 Source: Gentle Monster via Facebook – Foot Traffic
You can also create social sharing opportunities in other ways. For example, many clothing stores choose to put a hashtag and their own Instagram handle on fitting room mirrors, walls or products.
Bonus! You get incredible social exposure through your customers' social media and convince new customers to visit your store.
4. Entice Your Existing Customers to Return
It's important to nurture the relationships you have with your customers. Given that it costs 5-25X more to acquire a new customer and that retaining existing customers can increase profitability from 25-95% (ThinkImpact), this is a no-brainer.
So how can you drive repeat visits from these customers? Remind your customers that you miss them and hope they visit soon. Add in an exclusive in-store promotion to effectively encourage them to visit your store for redemption.
You can also use a customer relationship management (CRM) module along with your point of sale system to keep track of your customers' data and figure out what promotions will appeal to them the most. 
In fact, a WhatsApp API like WATI allows you to automate and send message campaigns. If you time it well and have products that need replacing or repurchasing, then you can use that data to push for a return visit. 
EPOS systems can actually integrate your WhatsApp to your POS system, providing easier CRM integration, automated e-receipts and more personalised promotional campaigns.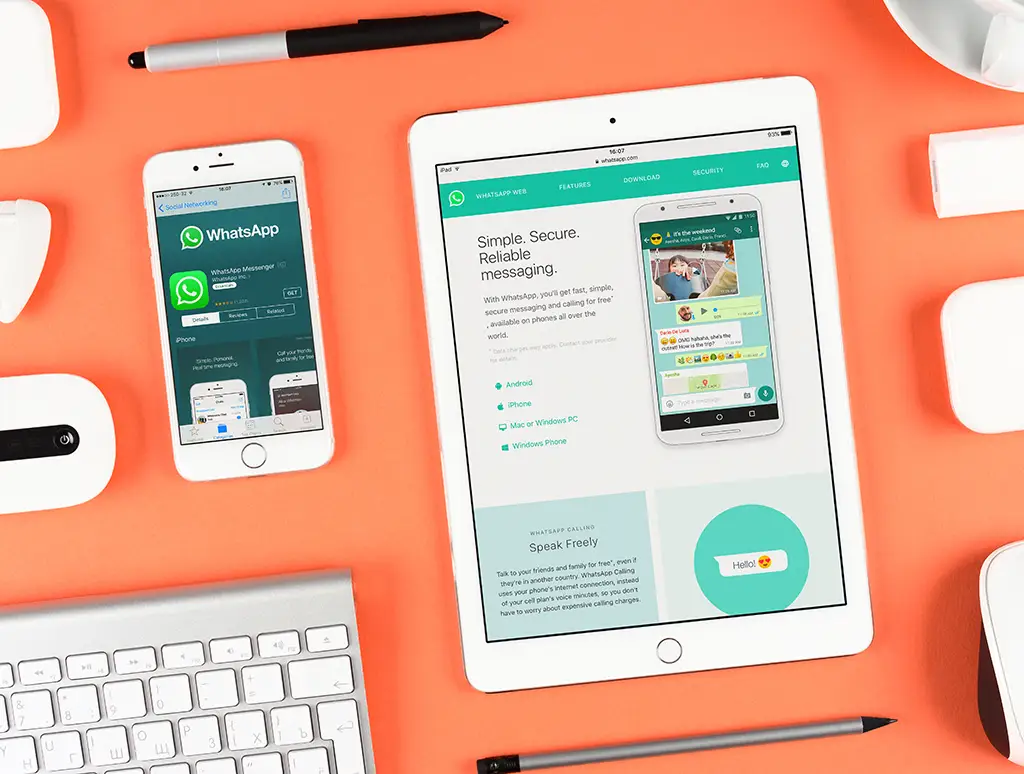 Source: Shutterstock – Foot Traffic
5. Engage Influencers or Experts
Influencer marketing is not only for social media presence, it can also help you get more foot traffic into your store. Invite influencers to browse through your store, offering product samples and of course, give them ample time and opportunities to take photos. You want all the good sides of your store to be shown. It's even better if you have strong branding (or the afore-mentioned Instagram photo corner), so it is recognisable once you get exposure.
Moreover, you can also get experts to talk about your products or showcase them in an interesting way. For example, bookstores can invite authors for book signings, or beauty stores can host a class about makeup techniques. These add value to your business and drive those seeking knowledge, advice or to meet a known expert into your store.
Conclusion
With e-commerce ever on the rise, it's become increasingly challenging for retailers to get customers into their physical stores. Hence, being creative with your strategies and playing with the resources you have available can help you successfully drive more foot traffic into your retail store.
Meanwhile, check out some of these digital marketing strategies that you can use to build up your online presence.
• Written by Adrija Chakravarti