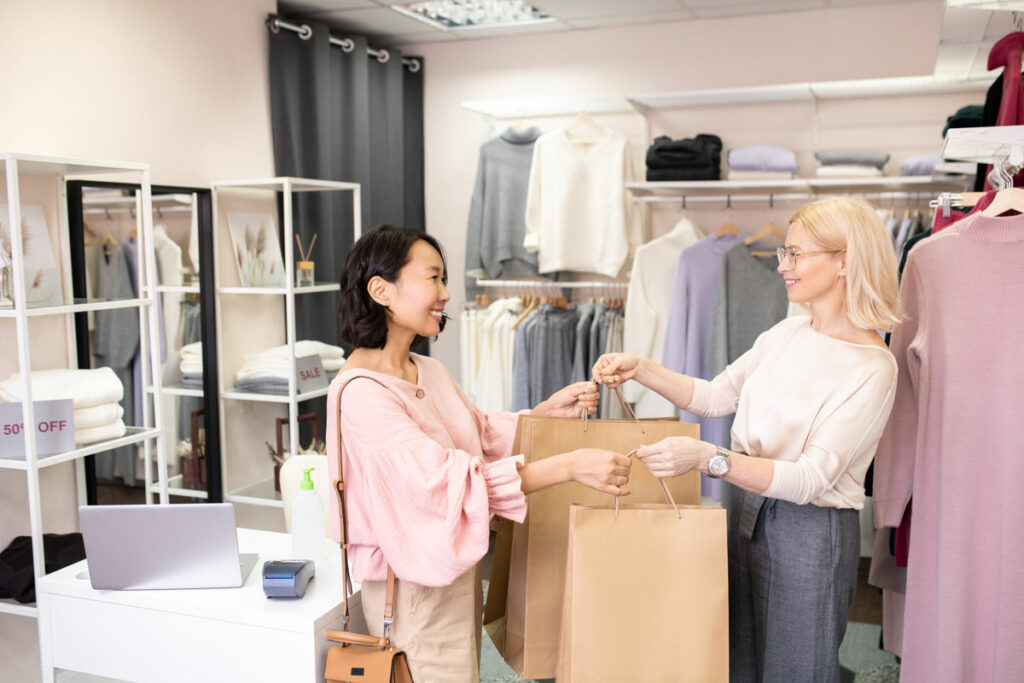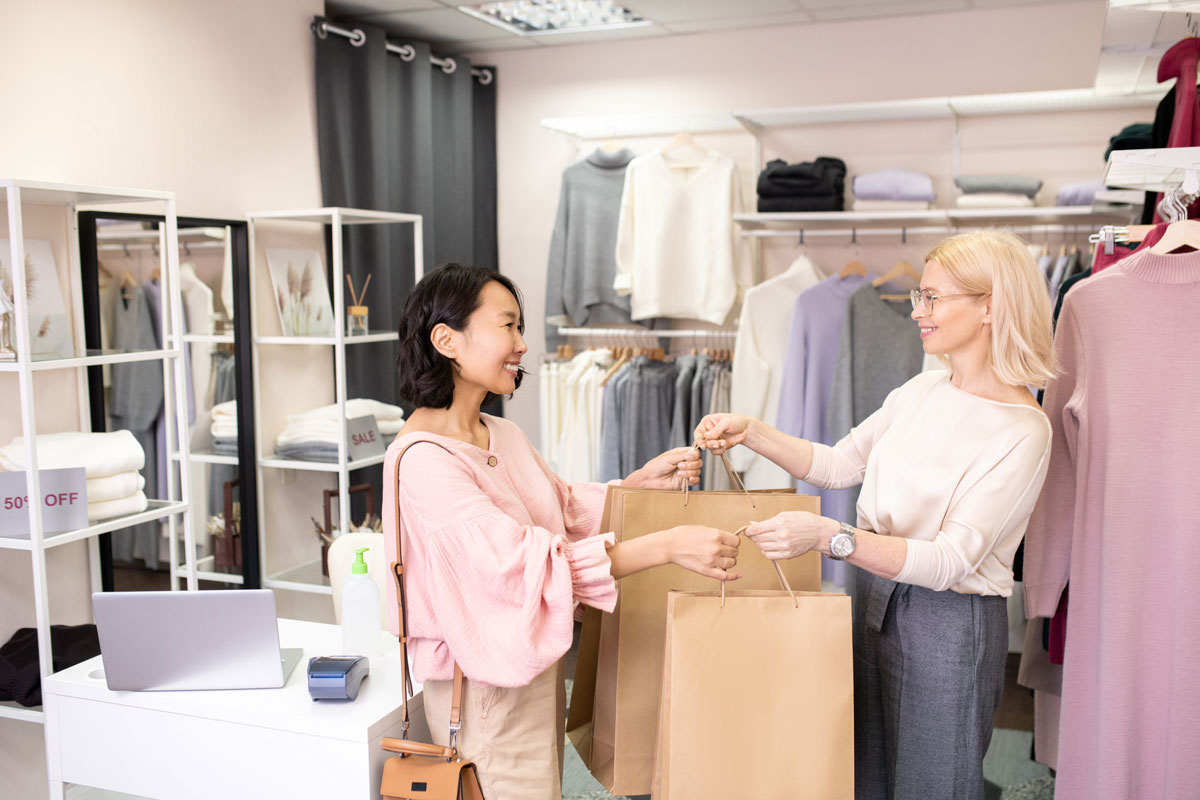 Customer loyalty and retention are key for your business. Losing customers means losing sales, revenue and maybe even your reputation.
But why is customer retention so important? Well, the probability of successfully selling to a new customer is about 5-20% as compared to the 60-70% to an existing customer. That is an incredible difference! Hence, it is essential to not only acquire new customers but retain existing ones in order to be truly successful in the retail industry.
So why are you losing customers? It's crucial to understand in order to rectify it; so, let's dive deep through some of the potential reasons.
Why You Are Losing Customers
1. Bad Customer Service
Bad customer service can have a significant impact on your customer retention. It is, in fact, one of the leading reasons why consumers don't engage with a business again.
Here's how you may be guilty of bad customer service:
Poorly trained staff. If your staff don't know your products, how to sell them or simply have a bad attitude, customers will not be happy purchasing from you. 
Poor reactions to complaints, especially on social media. Any negative impressions you make can and will be shared to millions of people.
The customers feel unheard. Consumers want to know a business is listening to them and their wants. Otherwise, they won't feel a bond with your business.
What Can You Do?
Train your staff to be familiar with the products and sales tactics they can employ. Though, do be cautious of hard selling which may have an adverse effect on customers.
Moreover, if customers' complaints are promptly resolved, they have an 82% purchase intention rate. However, keep in mind that regardless of the issue being resolved, their retention rate is only 9%. In that case, make sure customers don't feel a need to complain, and resolve any issues quickly and effectively.
Listen to your customers. If you can rectify any issues or offer products that will satisfy their wants and needs, well, that's great for business, isn't it?
2. Inconsistent Products
Your principal products are the core of your business. 77% of consumers say that their brand loyalty stems from quality products. Therefore, there are two reasons you may be losing customers due to product offerings:
If you are providing products that are of poor or inconsistent quality, customers will have no desire to return. Consumers don't want hit or miss products.

If you expand into other markets and your principal products are hard to find, you will lose some of your customer base.
What Can You Do?
In order to satisfy customers, you cannot provide them with an unending list of products. Instead, you need to optimise your inventory in order to satisfy demand. 
With a robust inventory management software, you'll be able to automatically update your current inventory, keep track of stock-ins and ensure there are no opportunities for out-of-stock situations.
Further inventory management reports will inform you which products are popular and which ones are not, letting you stock accordingly.
3. Being Unresponsive
If your business is not contactable, this could present a major issue. Customers don't want to jump through hoops just to contact you. At that point, why should they bother? They can just go to your competitors instead.
If you're preventing customer complaints by making yourselves uncontactable you're doing it wrong. If you provide good products, there should be no reason for complaints. However, if they have complaints but can't contact you to rectify it, you've lost a customer. And maybe even more if they spread negative reviews about your business. 
Ultimately, this all ties back into making the customer feel unheard. 
What Can You Do?
Your first step should be to ensure your contact details are clearly visible on all your platforms, and that they are easy to follow up on.
You can also use WhatsApp for Business for adaptable messaging. A WhatsApp API like Wati can also aid in managing your marketing and customers effectively. Learn more about why WhatsApp can be useful for CRM and how to effectively use WhatsApp as a marketing tool.
Moreover, quick response times assist with your reputation. Customers appreciate being acknowledged, and prompt responses may make them more likely to contact you and shop at your store.
4. Poor Promotional Placement
Your promotions may be the wrong items at the wrong time. Sales promotions are a great and effective way to promote your business, increase sales and build customer relationships. Everyone loves a good deal! But, if they aren't done properly, they could cause you to lose customers.
What Can You Do?
Looking at historical data is always beneficial. Using a data analysis module on your POS system, you can figure out which products will appeal to your customers and the best time to launch promotions. Moreover, market basket analysis will let you know which popular items can be bundled together.
And a Customer Relationship Management (CRM) module can enhance your knowledge of your customers and help you resonate with them. You can analyse your customers' purchase history and suggest items for their next purchase. There's an added bonus! You'll build customer relationships and therefore, customer loyalty.
5. Lack of Up-to-Date Offerings
In this day and age, retail moves fast and you, as a retail business, have to move even faster. Innovative ideas are always being created, and trends appear and disappear just as quickly. So, it's important to capitalise on such trends to move sales.
What Can You Do?
Be ahead of the trend. Think innovatively and monitor your competitors to see if you can utilise their successful strategies in your own business.
Create products and services that address customers' pain points. No one wants to be sold just anything at every turn. Instead, they want quality products that will make their lives better.
If you want to improve customer relationships and market to potential customers, try offering relevant, useful and engaging content. Social media is a highly valuable tool that many retailers don't use enough.
In the end, if you want to retain customers, it's essential to offer something they won't find elsewhere. Ultimately, you need to stand out from the competition.
Conclusion
Now that you know these 5 reasons you could be losing customers, it's time to revisit your business strategy! It's critical to stay ahead of the curve and not wait for your competitors to move first. 
Even if you're not in the F&B industry, check out this article on 5 Ways You're Losing Your F&B Customers. The advice applies to your own retail business as well!
Many retailers either don't understand or consider the implications of losing customers and how truly powerful customer retention can be. Your existing customers are the key to increased sales and gaining a competitive advantage.
EPOS can help you out with that! EPOS' specialised retail POS system can assist your business to become more efficient, profitable and grow. We also have robust CRM and data analysis modules. You can capitalise on promotions, historical sales data and customer data to better market your business and retain customer loyalty.
If you are interested in learning more, please contact us for a free demo and we will get back to you soon!
• Written by Adrija Chakravarti
Interested to see what EPOS POS system can do for your business? Fill in your contact details and we'll reach out to you to schedule a demo.