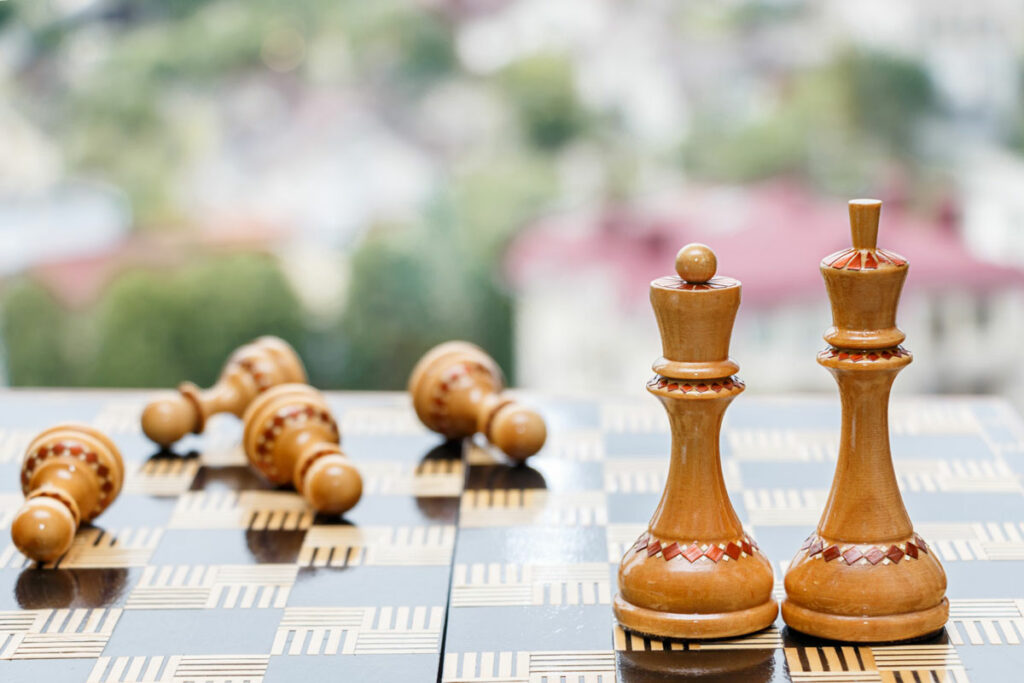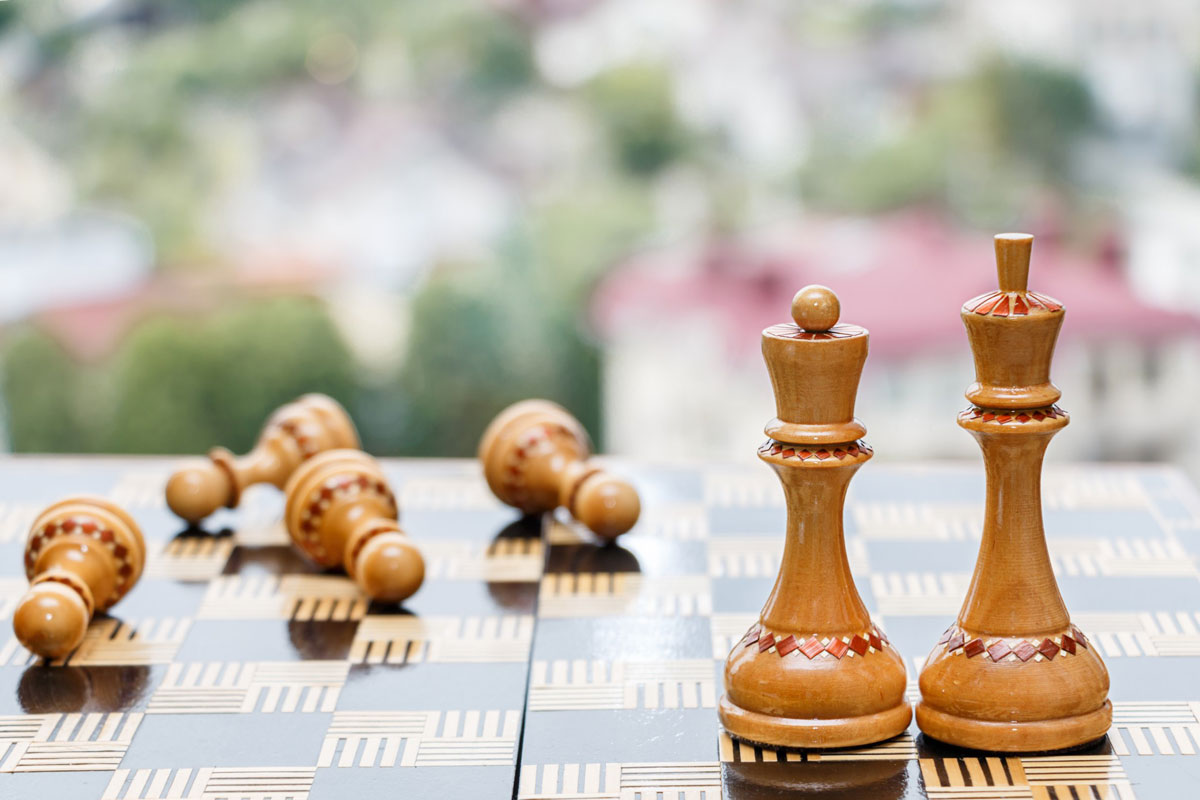 Are you getting drowned out by your competitors? Struggling to keep afloat in a highly competitive space? It's clear that you need to stand out from the competition in ways that matter.
To do this, remember that customer loyalty is a huge aspect of business that you need to take advantage of. If you've missed out on why that is, read our guide on Why Customer Loyalty Is So Important!
So what sets you apart from the competition? Let's take a look at these 6 ways you can stand out from the crowd.
How can you stand out from the competition?
1. Provide Exceptional Customer Service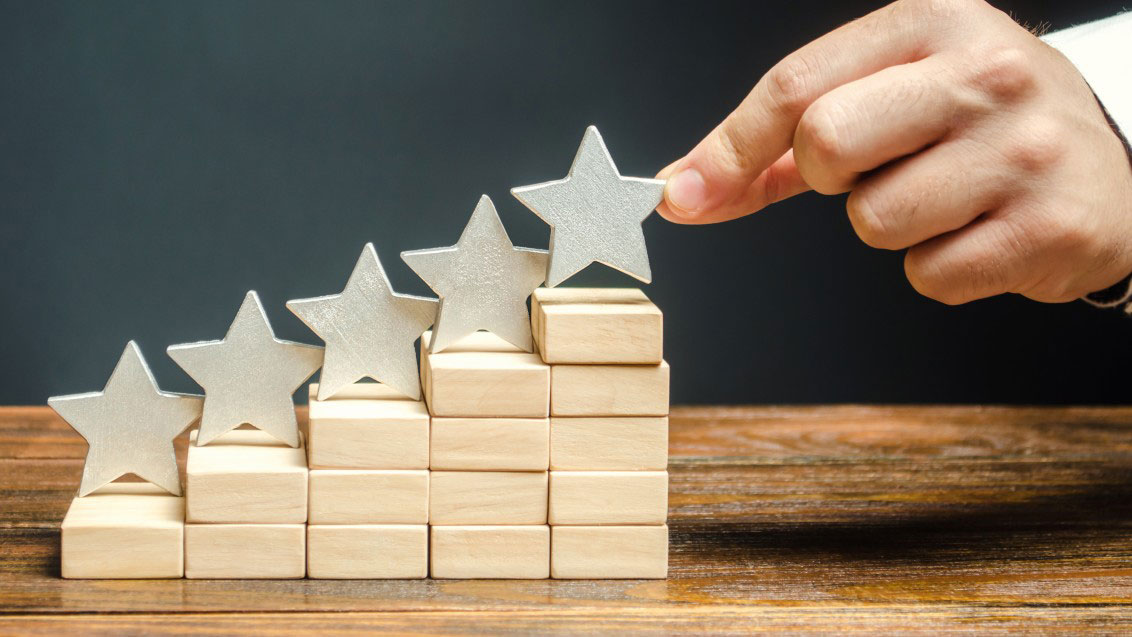 Customer service ties into customer experience. Strong customer service that exceeds expectations helps you build relationships with your customers, leading to stronger customer loyalty and retention. Therefore, customers will talk highly of you, making you stand out from the competition.
As it turns out, 76% of consumers state that customer service is where they see the true value of a company's competence.
Surprisingly, this is where many businesses fail. 71% of consumers say even one bad experience means they will probably never deal with that business again.
Accordingly, a part of providing excellent customer service is owning up to your mistakes and fixing problems when necessary.
For example, if you receive negative Google reviews, contact the reviewer and try to resolve the issue quickly. They may not always respond, but others will see that you care about your customers and your quality of services. For any business, positive reviews are a business' best friend.
2. Address Customers' Pain Points
To compete with others in the same industry, you need to create solutions for your customers' problems. This includes problems they may not even know they had. The biggest challenge for you is to create a need where one doesn't exist yet. Bring something new to the table.
Do you know your customers' pain points? That's the first step you need to take. Take a survey, ask them what they would want to buy and then create a solution!
Or in order to compete and stand out from your competitors, see what they are lacking. Is there anything that their products aren't fulfilling in the customers' eyes?
3. Find Your Unique Selling Point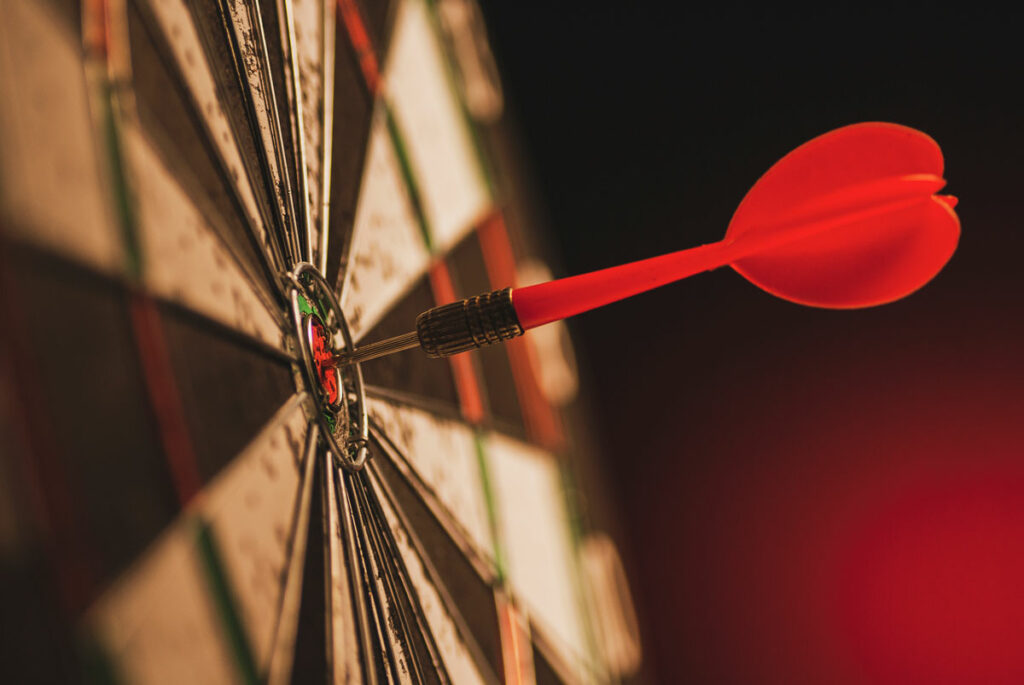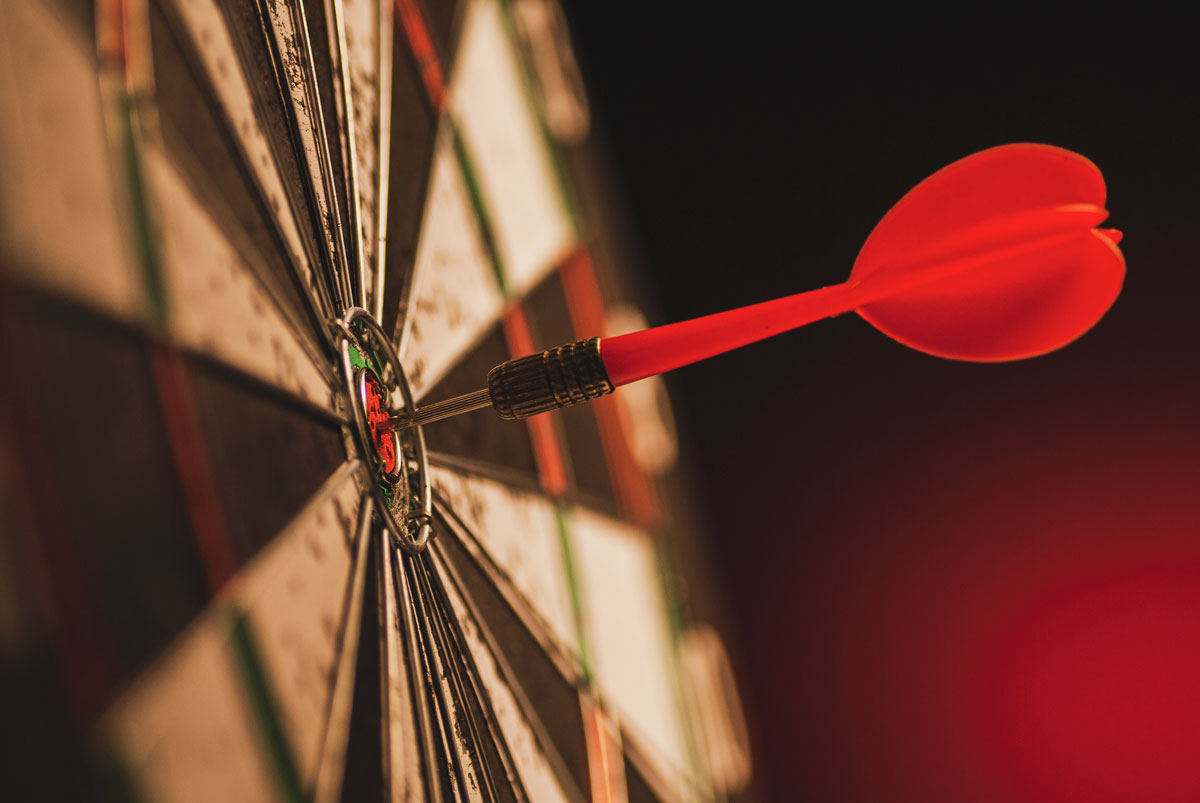 To stand out from the crowd, it's not always about doing better than your competitors. It's about doing something different.
You can't ever sell everything to everyone. A Unique Selling Point (USP) or niche means you target a specific audience and hence, separate yourself from your competitors. This means you have a clear target audience, and you don't waste time and resources on attracting people who are uninterested.
How can you be more competitive? Be strategic in your marketing and online presence. Again, create a need that didn't exist before.
However, it's also important to be in the same space as your direct competitors. Be visible. Be present. Be careful to not be overlooked when people are searching for your industry. It does nothing for you if you can't be found by consumers.
4. Present A Powerful Offer Or Guarantee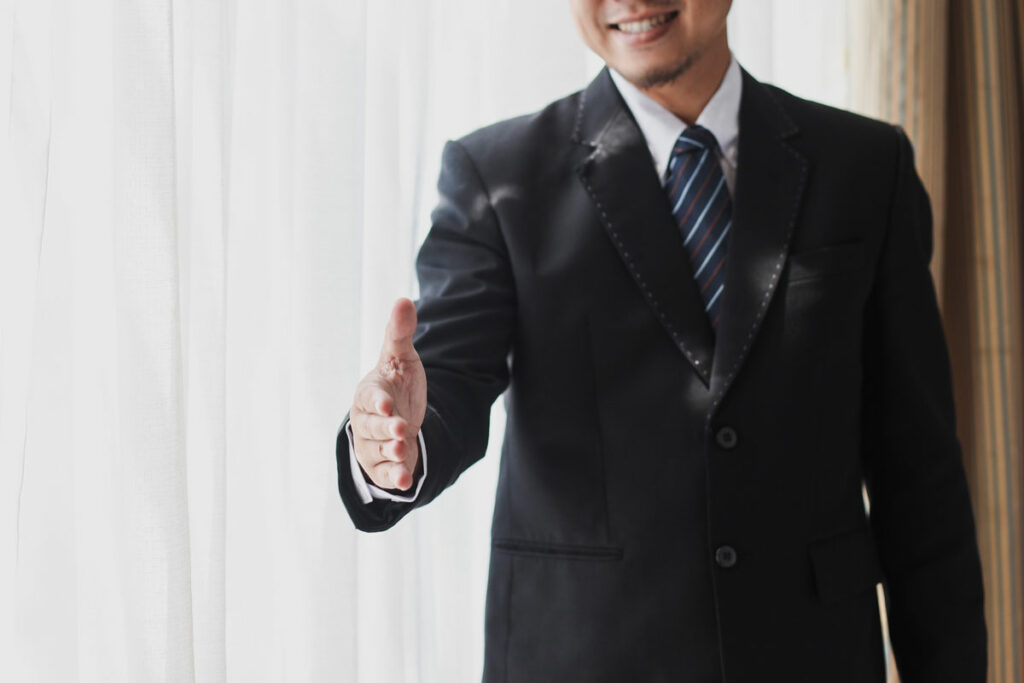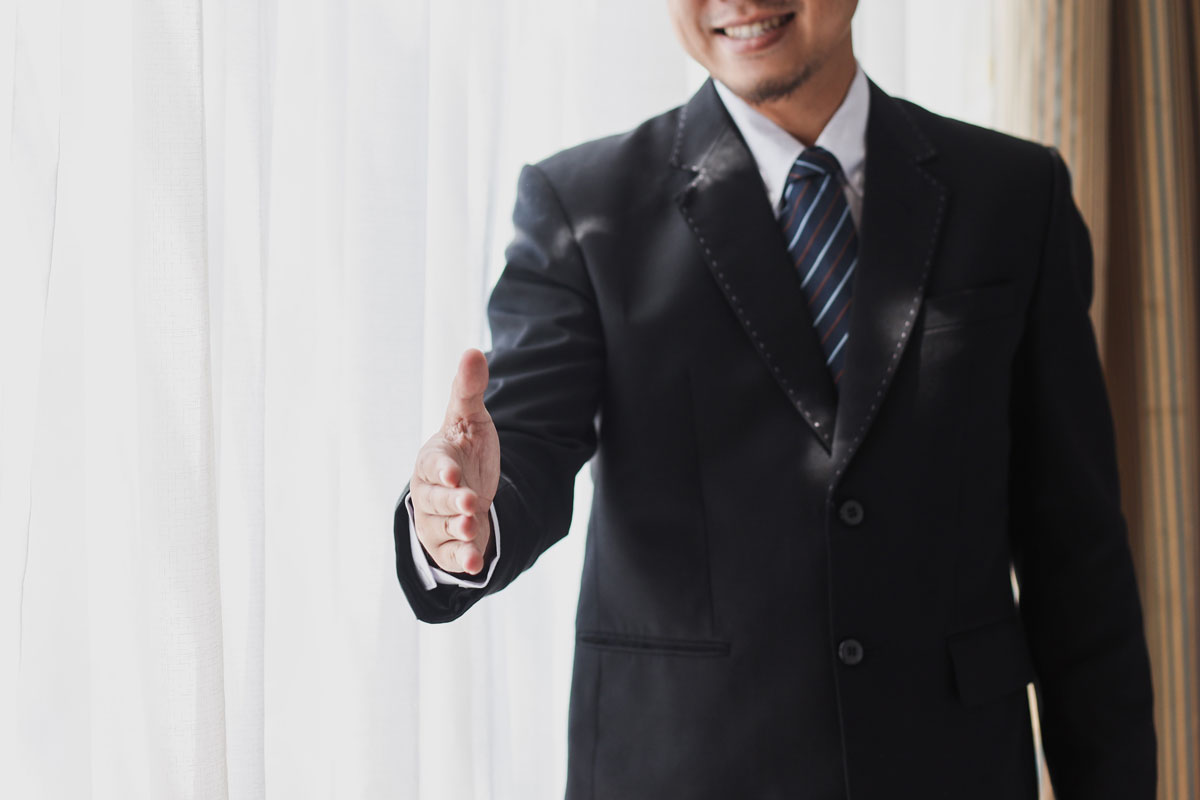 Are you able to provide a strong guarantee to your customers? Provide an offer that hooks their attention and promises to be valuable to them. For example, free or next-day delivery, free trial or satisfaction guarantees, or even first-time offers.
But don't over-promise! If things go south and you are not able to deliver, customers will not be happy. In order to stand out from competitors, you need to be able to stand by your product and/or service and make sure you can fulfil your guarantee.
5. Create a Memorable Experience
Consumers want to buy more than just a product. Hence, the popularised saying, "People buy experiences, not products."
A study by Momentum Worldwide, a leading global advertising agency, says that 76% of consumers want to spend money on experiences rather than material things. However, despite that, 80% of consumers will still spend more on products and services from brands they love and brands that make them happy.
So it's up to you as a business to create a memorable experience for your customers and most importantly, develop an emotional connection between your customers and your business.
6. Adopt Corporate Social Responsibility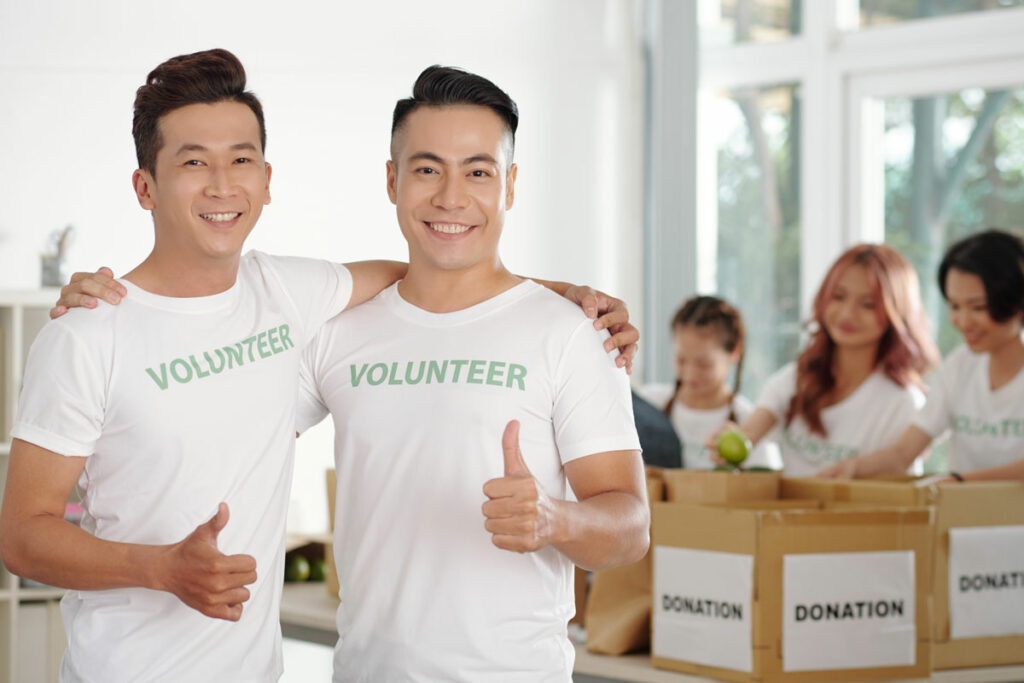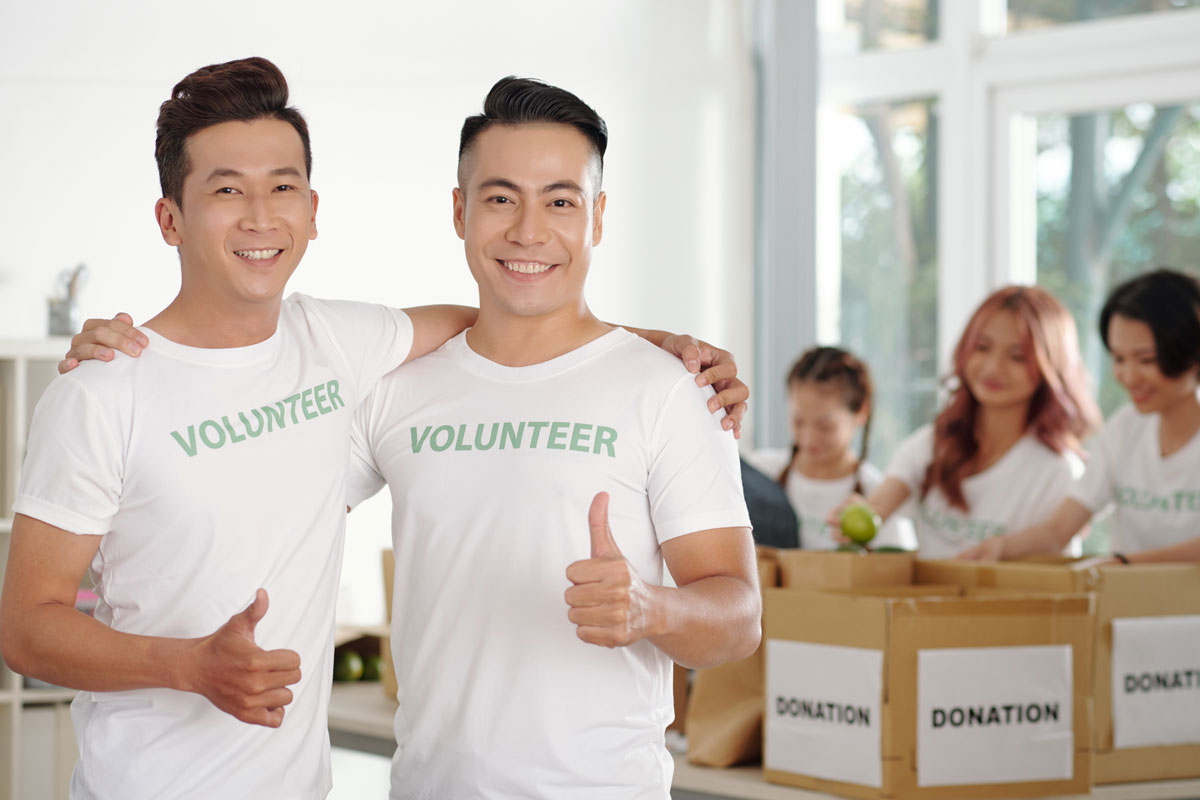 Consumers value businesses that do something good with their power and resources. As a business, it's essential to present yourself as part of the community, and not simply interested in your own profits and growth. After all, customers remember companies that have given back with kindness.
Hence, set yourself apart from your competitors by finding social causes you can contribute to and adopt corporate social responsibility into your business practices.
Volunteer your time, sponsor an event, give money away to charities. There are plenty of opportunities where you and your business can participate. So, give back to the community and those in need.
Summary
To summarise the 6 ways you can stand out from competition, here's a handy infographic!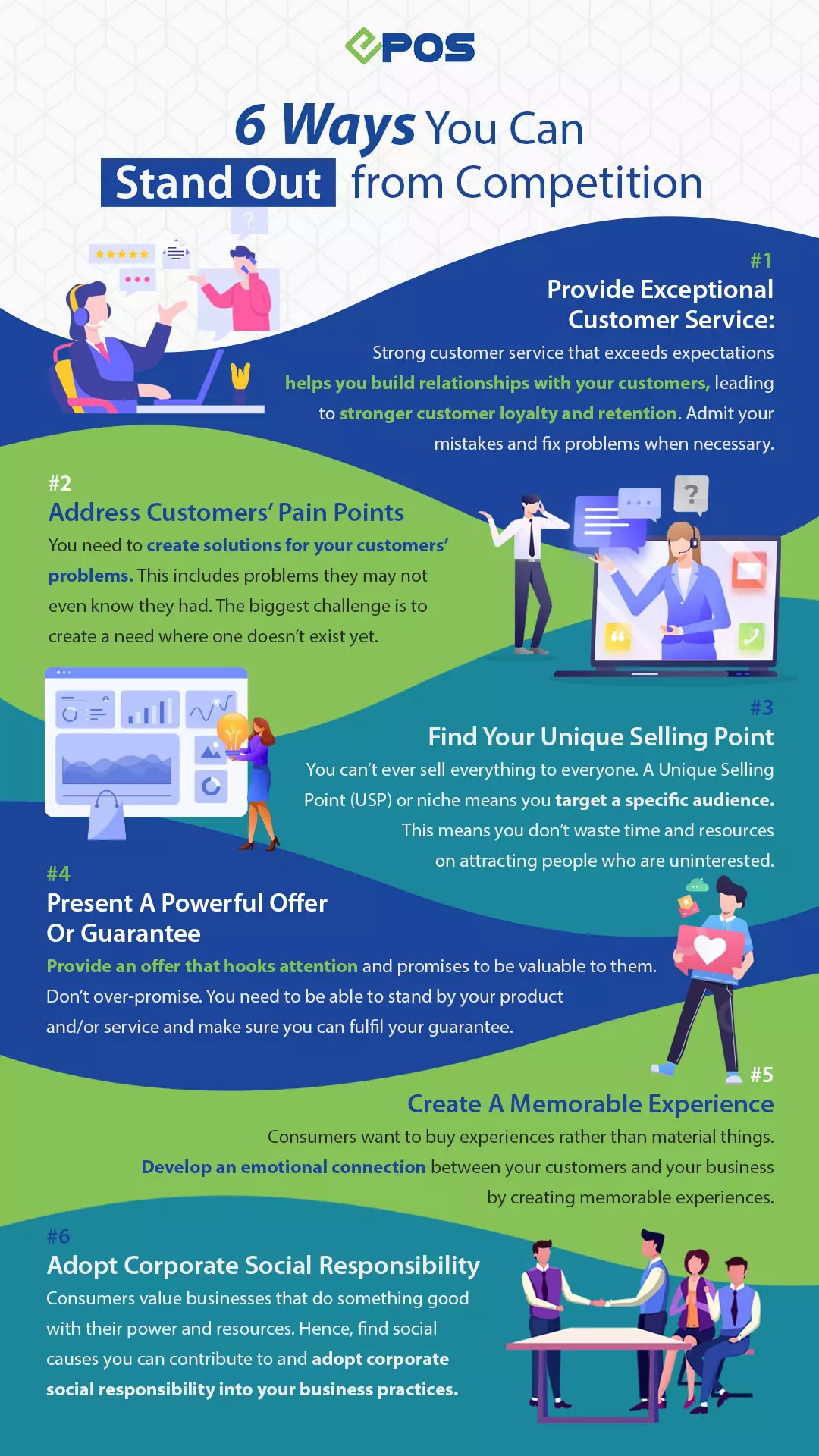 Conclusion
Are you ready to take on the challenge? Standing out amongst your competitors can be difficult and will definitely take some time, but it is possible if you do it right. Focus on what your customers want to see from your business and try to aim to fulfil those wishes. You'll get there!
P.S. Any F&B business owners struggling to stand out from the crowd? You may be making these 5 mistakes and losing customers!
Retail owners, don't worry. We've got you, too! Stick around for our upcoming article on why you may be losing customers!
• Written by Adrija Chakravarti