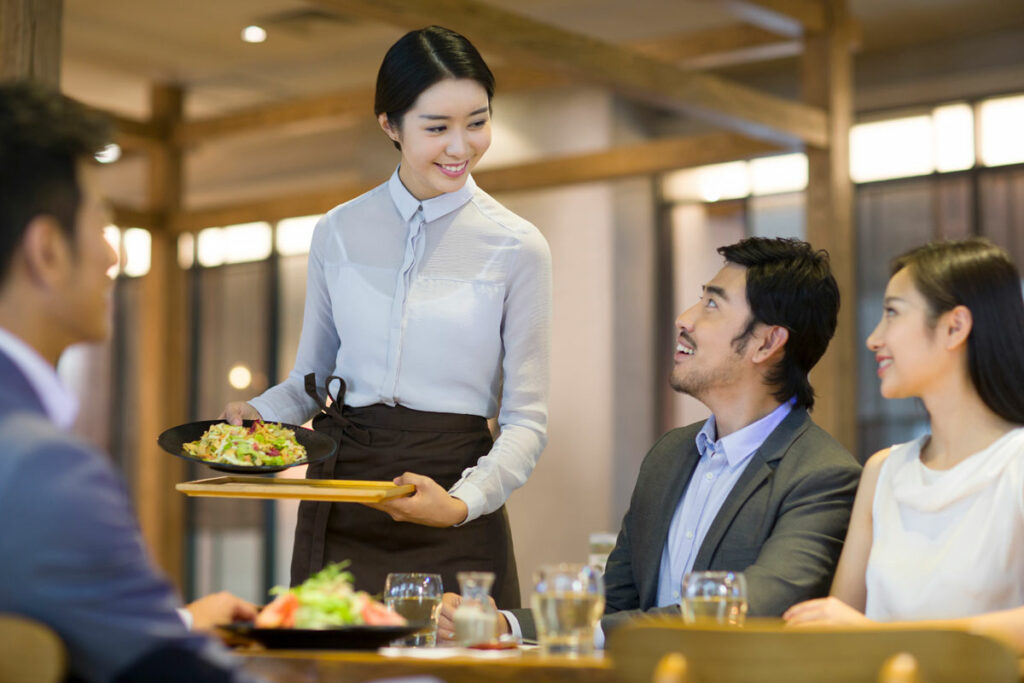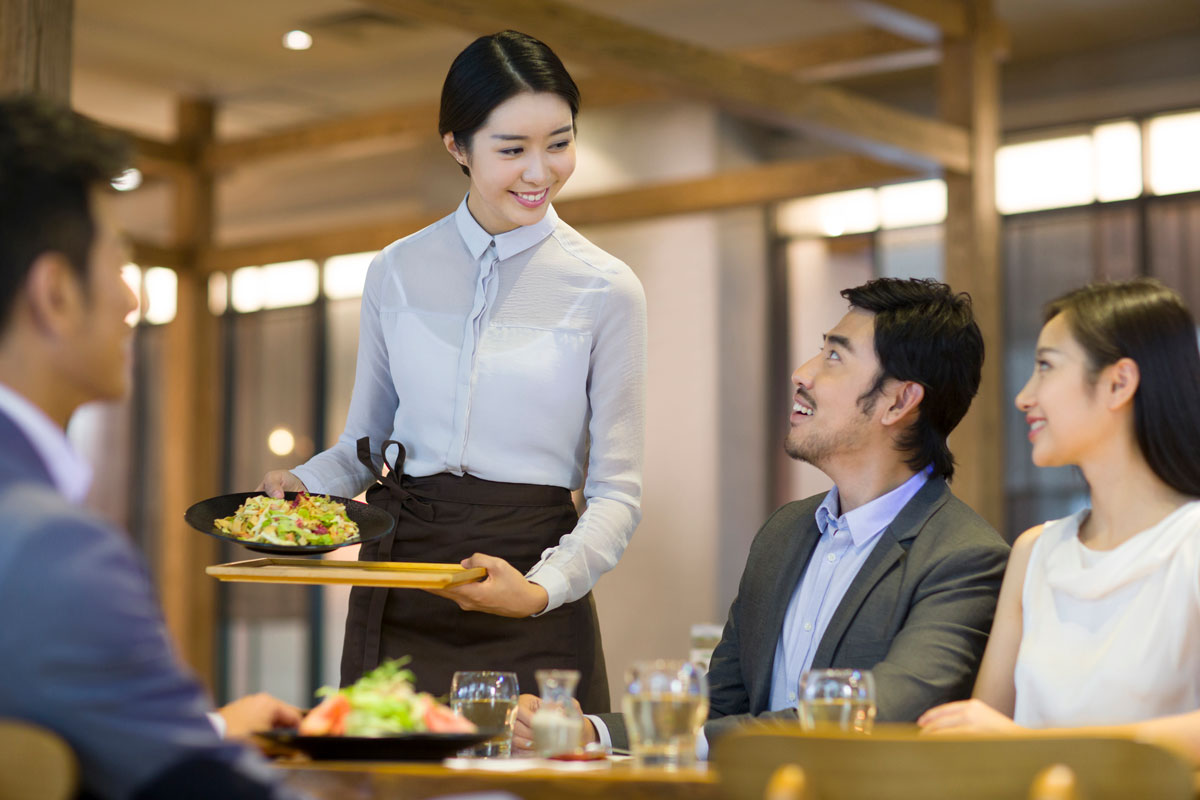 Are you losing customers in your restaurant? Or maybe you're not getting enough customers to come in, whether they are new or returning. 
Customer retention is essential for any business in the F&B industry. Loyal, returning customers are literally your key to better business, more sales and as a result, more revenue. Returning customers spend a lot more than new customers. In fact, a study by Bain & Company shows that increasing customer retention by just 5% can lead to an increase in revenue by 25-95%.
Therefore, it is crucial for you to know why customers are not returning to your business in order to fix it.
Why You Are Losing Customers
1. Bad Customer Service
Bad customer service is one of the biggest reasons why you might be losing customers. Due to this, they leave and don't return to your restaurant. And tied into this issue is excessive waiting times. With so many other options available, people no longer accept bad service.
Imagine this: you go into a restaurant and the staff have a bad attitude and seemingly do not care about their jobs. Now imagine you order your food and it takes ages to arrive. You're waiting… and waiting… and waiting… By the time it does come, it's already cold. Would you want to return?
Your staff are the face of your restaurant. They are the ones who first greet the customers and make sure that they are taken care of while in your establishment. So you need to be prepared with the image you want to present forwards.
What Can You Do?
It's important to train your staff to respond well to customers and provide quality customer service. Because if the customer service is good from the get-go, people will be willing to wait. Here's a helpful guide on how to deal with difficult customers and make sure your customer service is top-notch.
If excessive waiting times is your issue, hire more staff or train them to be more efficient. You can also ensure your operations are efficient and seamless with essential F&B features on your F&B Point-of-Sales (POS) system. Features like QR ordering, table management and kitchen displays create an effective system where your staff's efforts can be best used where necessary.
2. Negative Word of Mouth
For F&B businesses, word of mouth is exceptionally powerful in convincing potential customers to visit your restaurant. Plus, it's free marketing! But if your customers are spreading negative opinions, it can have a devastating effect on your customer inflow. Unhappy customers talk… a lot. And for those who hear them, well, it can dissuade them from even thinking about giving you a chance. Other people's opinions matter when it comes to restaurants.
What Can You Do?
In order to gain customer retention, your first step should be to soothe the customer's displeasure before they get out the door. Offer a complimentary drink or dessert or perhaps even an amuse-bouche as a treat from the chef.  Further, ensure you work to rectify all of the failures that your customer expressed. After all, as Bill Gates said, "Your most unhappy customers are your greatest source of learning" and that is exceptionally true here.
3. Dirty or Cramped Restaurant
If your restaurant is cramped or dirty, people won't want to stay for very long, if at all. This is one of the biggest complaints that will lead to you losing customers. No one wants to stay in a dirty environment.
Another reason for losing customers is related to restaurant design; your dining room may be very cramped. You have too many tables and chairs, and they are all too close to each other. When customers are dining, being very close to other patrons creates an uncomfortable situation for everyone involved.
What Can You Do?
Making sure to regularly clean the floor, tables and kitchen ensures that you present a clean, polished atmosphere to your customers. In regards to your restaurant design, keep a safe distance between tables so your guests feel comfortable while dining. Furthermore, this also serves to make your restaurant look more spacious on the inside.
4. No Loyalty Programs
You're only focused on getting new customers rather than retaining your current customers. However, studies have proven that retaining customers to your restaurant is about 5 times cheaper than attracting new customers. Even better, returning customers are more likely to spend 60% more than new customers.
But if they don't have an incentive to return, why would they? Hence, while attracting new customers is important, retaining your previous customers can save you a lot of time, resources and costs. Customer loyalty does not come easy in the F&B industry, but it's a worthwhile investment.
What Can You Do?
Create customer loyalty programs that will appeal to your customers, so they have a reason to return. Having a Customer Relationship Management (CRM) module for your restaurant POS system can help you do just that! To create attractive promotions, you can use sales data to identify the most popular dishes and combinations. Introduce referral programs so returning customers get an incentive to market your business and you can attract new customers along with them.
With CRM, you can also create customised promotions based on customers' purchase history. Consider birthday promotions, holiday promotions and promotions that reward their loyalty. Learn more about what loyalty programs and CRM can do for you in our guide to why customer loyalty is so important!
5. No Online Presence
Nowadays, online presence is a major part of business strategy. A large majority of restaurants and F&B outlets are, in fact, discovered online by people searching through Google or social media platforms, or searching for your website or online menu. So, if you don't have an online presence, you're missing out on a large potential customer base to your own detriment.
What Can You Do?
It's okay, you can always start to build up your online presence. Here's how: digital marketing can help boost your visibility and let people know you exist. Want to know how to market your business on the Internet? Read our series on digital marketing strategies for F&B businesses to pick up some tips and tricks you can use to grow your business.
Conclusion
Well, now you know 5 ways you are losing customers in your F&B business. So what are your next steps? Are you ready to retain customer loyalty and minimise losing customers?
Many F&B businesses write off the powerful benefits of customer retention and instead focus on acquiring new customers. To truly stay competitive in today's market, you need to take advantage of your existing customer base and make sure to keep them coming back.
EPOS can help you out with that! EPOS' specialised F&B POS system can assist your business to become more efficient, profitable and eventually, grow. We also have a robust CRM module that will let you record, manage and use customer data to better market your business and retain customer loyalty.
If you are interested in learning more, please contact us for a free demo and we will get back to you soon!
• Written by Adrija Chakravarti
Interested to see what EPOS POS system can do for your business? Fill in your contact details and we'll reach out to you to schedule a demo.