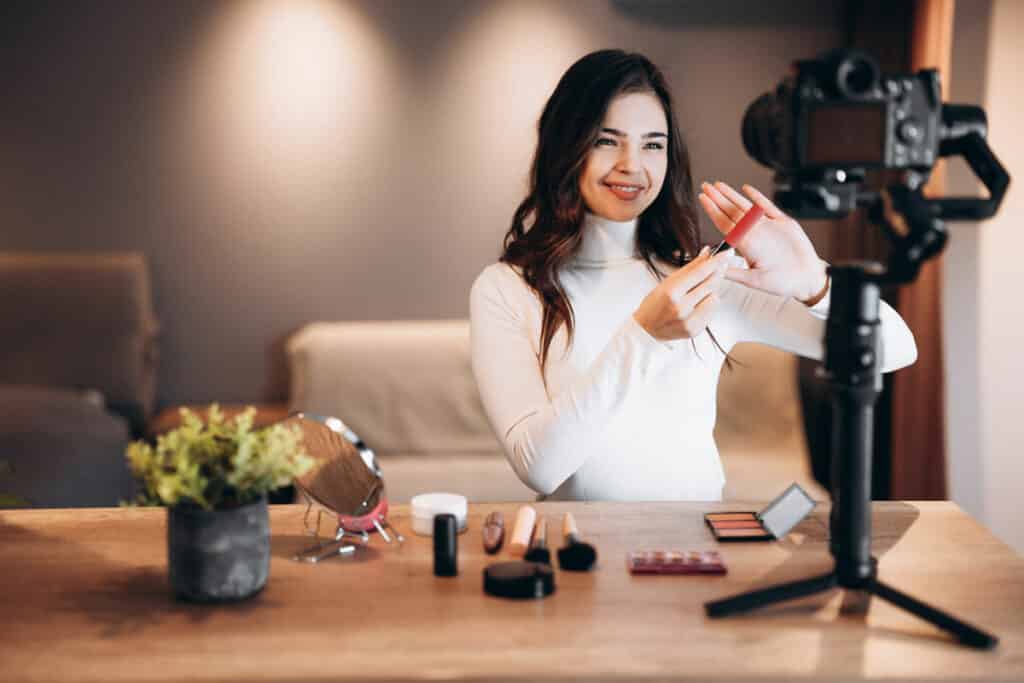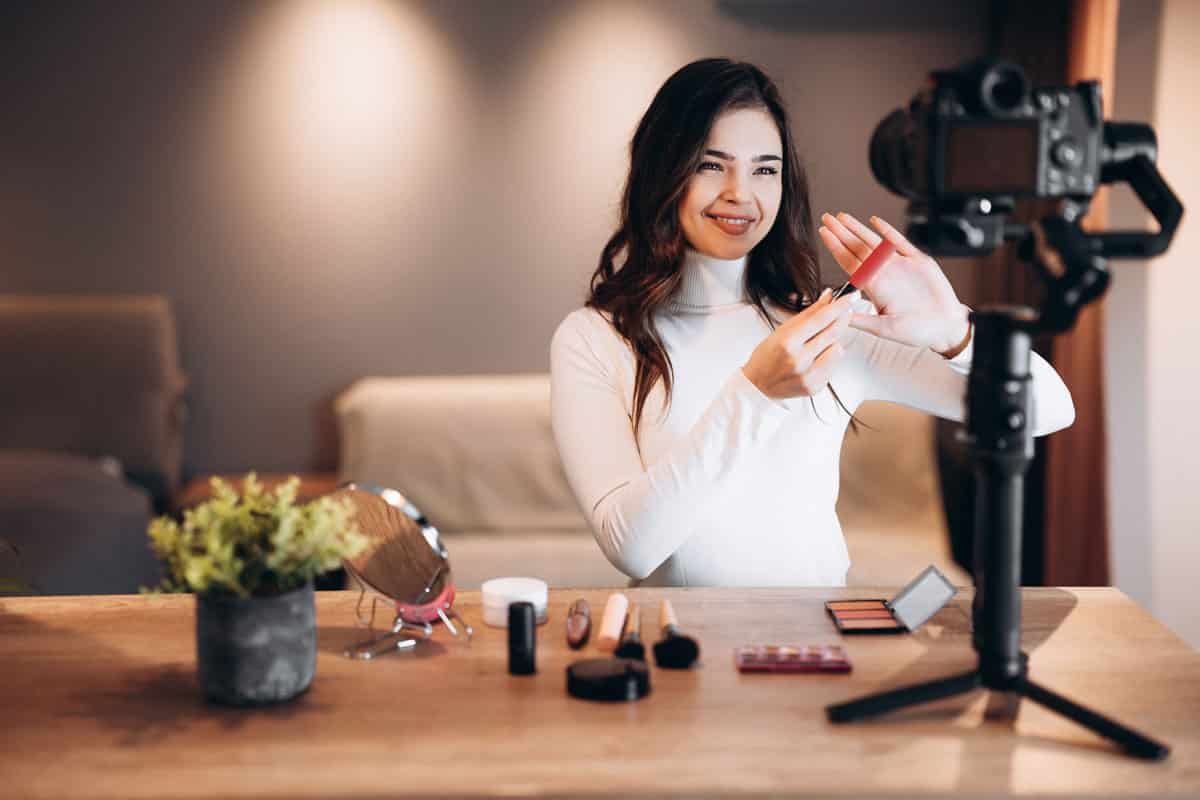 Interested in crushing your digital marketing goals this year? Don't worry, friend, I've got some good info for you! As a retailer, knowing your digital marketing strategy is key for you to make your goals, spread brand awareness, and increase your sales and revenue. Unfortunately, a lot of the time, digital marketing can be expensive or time-consuming to strategise, but we're here to help you out with some low-cost, easy-to-learn strategies that'll help you increase your sales.
Have you read Part 1 of our digital marketing strategies for retailers? Pop over there first and then come back for more fun tactics that are sure to boost your reach. I'll wait!…
Okay, you back? Great! Let's get on with these 5 digital marketing strategies!
Boost your digital marketing strategy
1. Post Videos and GIFs
Difficulty: ★☆☆ (Easy)
It's a new era of digital marketing: one full of videos and GIFs! With the prevalence of video-sharing platforms like YouTube and short videos on TikTok, Instagram, Facebook (R.I.P. Vine and Musical.ly), people are always watching, sharing and creating new things everyday.
Bonus if you can add some popular trending memes or TikTok sounds to your videos. Catch trending sounds and challenges when you can, and increase brand exposure that way. Do keep in mind that trends pop up fast and die out even faster, so you need to be on the ball, ready and post quickly if you want to capitalise on a trend.
However, keep in mind that the core drive behind your content is marketing. Therefore, it's crucial to balance entertainment value and creativity with strong copywriting, messages or call-to-actions (CTA) to create content that actually succeeds.
Look at Uniqlo, a Japanese clothing company, for example. Their Singapore branch TikTok account has nearly 10k followers and over 65K likes. On this account, they showcase their products, give tips, relate to their audience, and create funny or interesting videos to engage with their followers.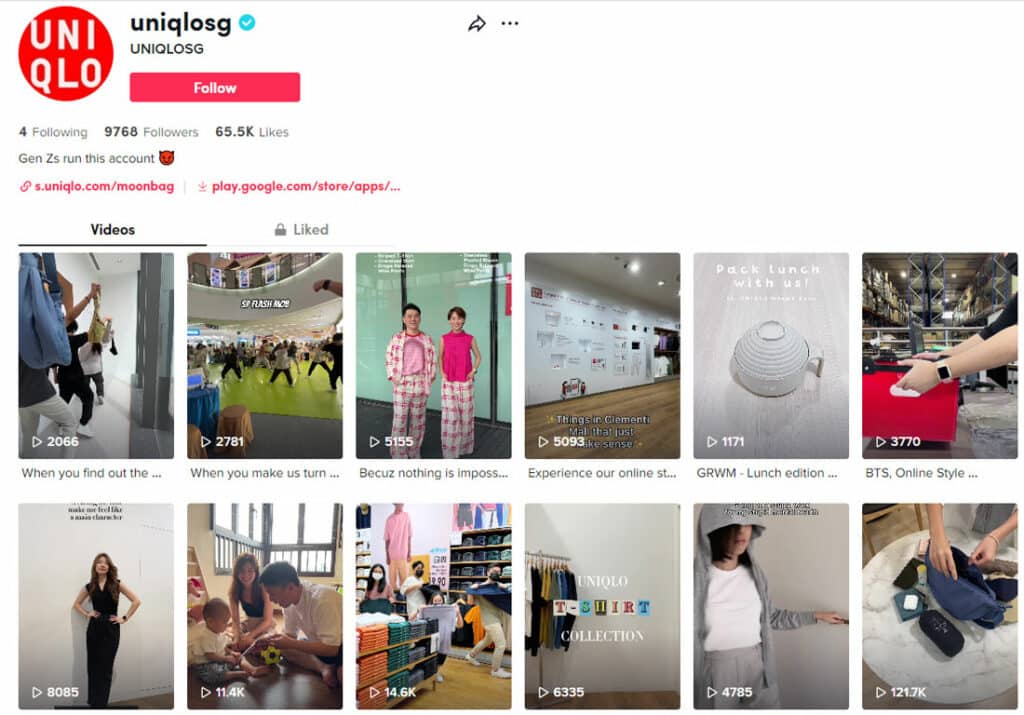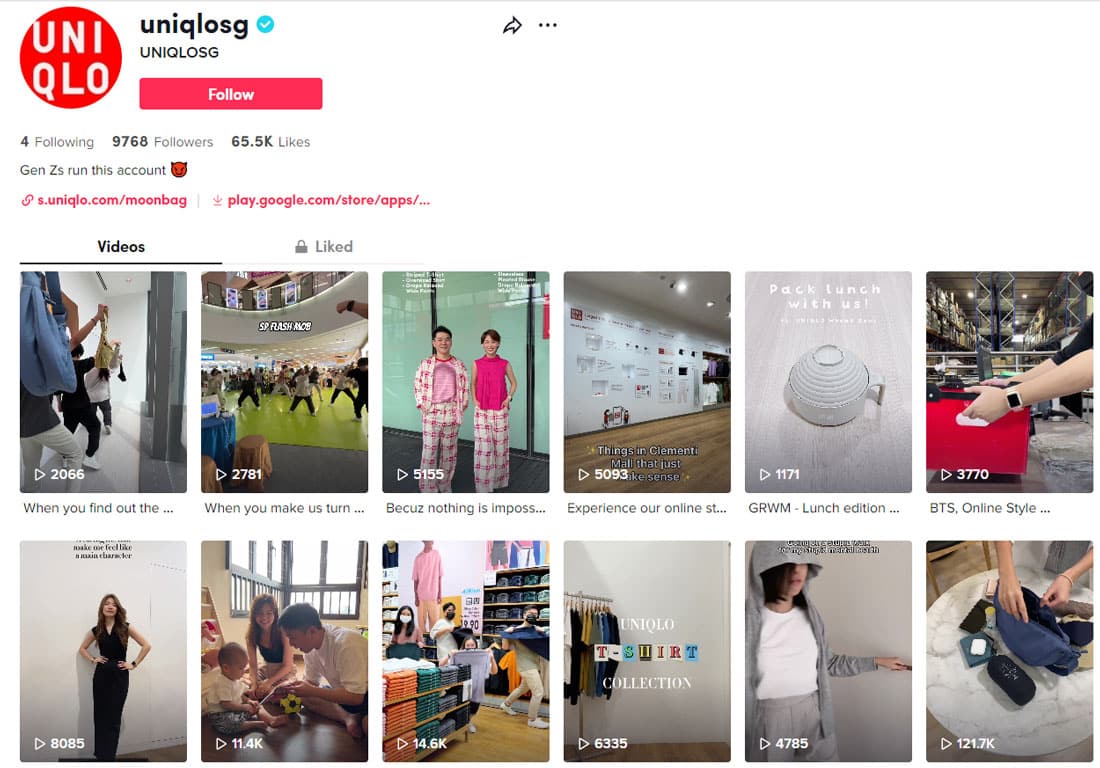 Source: Uniqlo SG via Tiktok – Digital Marketing Strategy
What Can You Do?
To get started, do some research into trending topics and sounds. You might find some inspiration there. The easiest way to create short video content is to use a sound or follow a trend, as there is already a template readily available for you to follow. Otherwise, you can create product showcases and reviews, memes, skits, and your own funny sounds.
2. Go Behind-the-Scenes
Difficulty: ★☆☆ (Easy)
When you're building up your online presence, your digital marketing strategy needs to consider engagement and trust. Consider creating BTS (no, not the K-pop band, behind-the-scenes) content to engage with your audience. Show the personality behind the brand! Brands with BTS videos or photos tend to attract attention and let your customers know the quality of your products, the humans behind the brand and your story, and build trust through authentic connections. After all, showing, not telling, is the popular strategy on the Internet these days.
What Can You Do?
Answer their burning questions about your purpose, values, future direction and why they should choose your products. Showcase team interactions, product review, or even your production process and insider information. Or dig deeper and share personal stories that'll pull emotions from your audience. As mentioned above, use videos and GIFs to your advantage. Take advantage of relevant social media trends and challenges to bring brand awareness into the general community.
Your team will look #relatable and ultimately, more human; your customers will appreciate the softer insight into the people behind the product and build a connection with them as well. Hence, you build stronger ties with your customers through not only your brand, but your people.
3. Livestream
Difficulty: ★★☆ (Medium)
As a digital marketing strategy, livestreaming has been taking off over the last few years with eCommerce streaming having boomed these past two years. In essence, live streaming allows retailers to engage with their customers and provide a human element to their business. And furthermore, building on top of that, comes live shopping which combines the convenience of eCommerce with in-person shopping.
Take Lai Seng Nursery and Florist for example. This small mom-and-pop plant nursery has Wednesday Night Live Streams where their audience can view their new stock and make bids on them. It's engaging, attracts new people interested in plants and gardening, and lets customers shop online from the comfort of their home.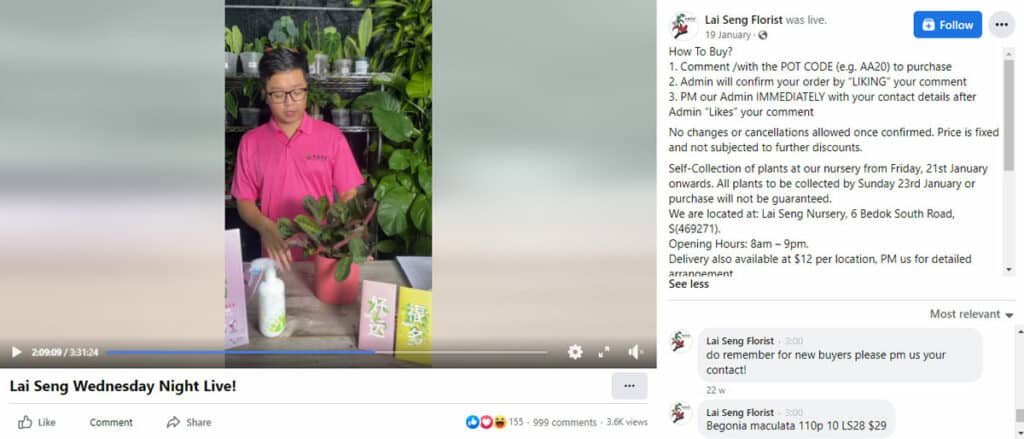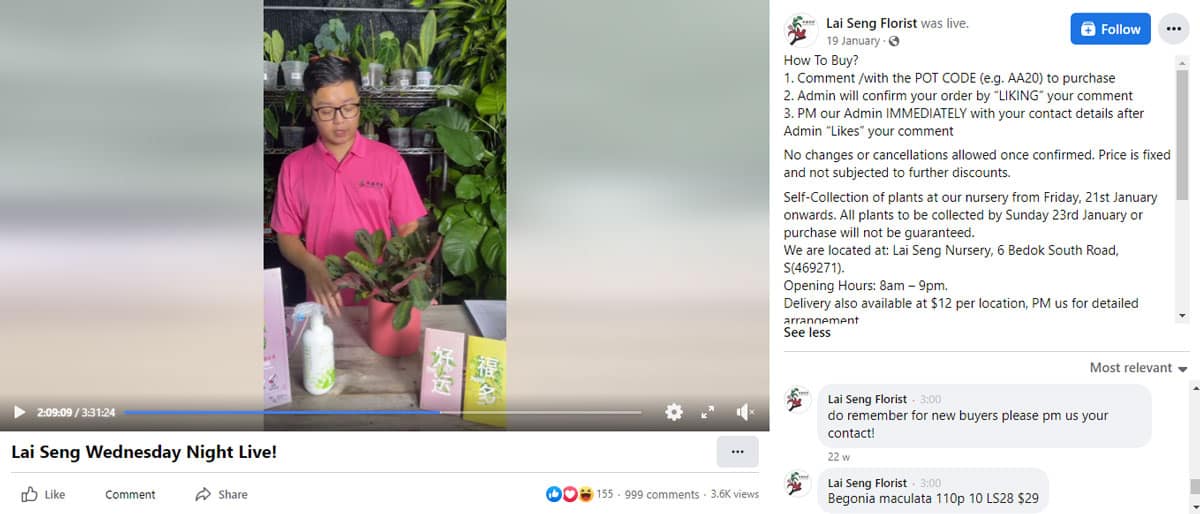 Source: Lai Seng Florist via Facebook – Digital Marketing Strategy
What Can You Do?
Sell your products online without a website! You can showcase your products live on streaming platforms like Facebook and get your audience to bid for them. That way they don't even need to physically go down to view them, and you get to expand your reach.
You can also hold livestreams to just build engagement and relationships with your audience. Share behind-the-scenes, chat with them, or talk about interests and information that they may find appealing.
Remember to tell people in advance about your upcoming live stream on your social media, website or in-person! And, once you're finished, get post-event feedback so you know what worked and what can be improved. That's quite important, especially when you're starting out.
4. Host Contests and Giveaways
Difficulty: ★★☆ (Medium)
So you want to get people talking about you, but don't have a big following on social media? One of the easiest ways to grow your social media following and promote your retail store is, indeed, to host giveaways or contests.
The benefits of this are twofold. One, you can excite your current fans who will be more likely to participate, and build deeper connections with them. Two, you can dramatically increase your reach and draw more potential customers in. Most giveaways have a few requirements like following your account(s), commenting on posts and tagging friends; hence, you get both followers and engagement out of one single promotional giveaway.
For example, ColourPop and Brandon Blackwood New York collaborated to host a giveaway for ColourPop's newest collection and Brandon Blackwood's pouch. After only 8 hours of the contest being up, the Instagram post already has over 7,500 likes and 900 comments. Let's see how successful it is!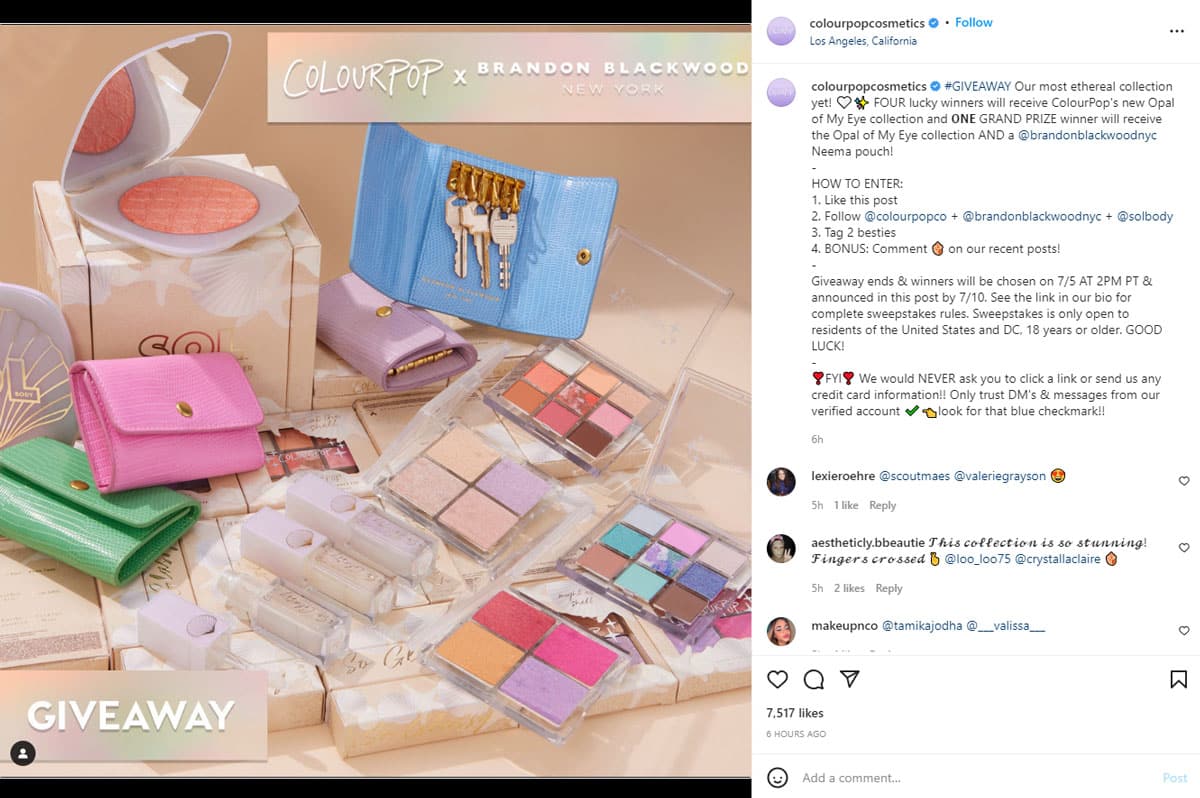 Source: ColourPop Cosmetics via Instagram – Digital Marketing Strategy
What Can You Do?
Have a goal, set a timeframe, review your rules and your prizes, and post a giveaway on your social media accounts or IRL store. Referencing Part 1 of this series, you can also pay influencers to host giveaways for your products. This way, you get exposure to their audience and still get linked back to your own accounts for participants to follow. This can be costly though, so make sure it's in your budget. If you're still stuck, here's a great guide by Hootsuite on how to plan your own giveaway!
5. Offer Coupons and Discounts
Difficulty: ★☆☆ (Easy)
People LOVE a good bargain. There's no doubt about that. So how do you capitalise on that desire? Sales, coupons, discounts, of course! Plus, giving discounts to return customers provides them gratification and shows your appreciation for their customer loyalty. They'll be more likely to return then.
One tip to follow: psychologically, people intrinsically understand the proportions of things rather than the actual difference! Hence, when offering discounts, you may prefer to say 10% off rather than $5 discount. Our brains are attracted to the larger proportion even if that 10% may very well be the same discount as $5.
Take a look at Playdress's step pricing strategy which offers a larger discount with more items purchased. Say, for example, someone had 4 items they wanted. They'd go pick out another item just to get 25% off, even if they didn't really want or need more clothes. This encourages customers to buy more to take advantage of the discount.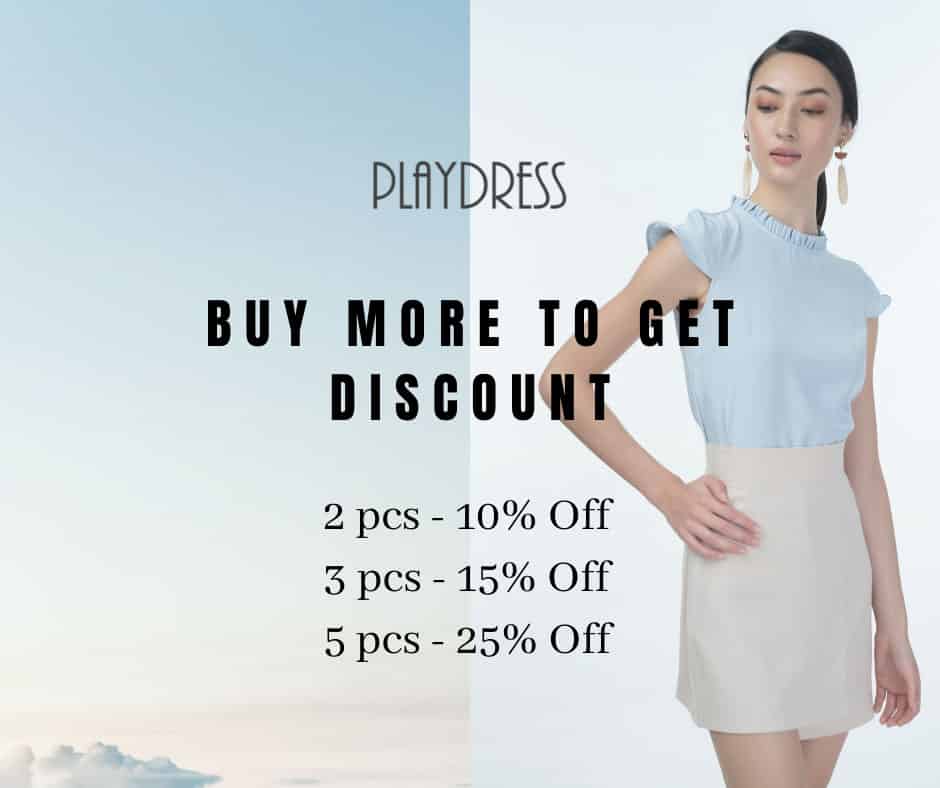 Source: Playdress via Facebook – Digital Marketing Strategy
What Can You Do?
Give out coupons and discounts to new customers, loyal customers or just in general! After all, what's better than 20% off or a Buy 1, Get 1 Free Coupon that makes that product irresistible? Sales are a great way to attract crowds of customers and further entice them to buy your products. And, like mentioned above, you can link your discounts to contest prizes for extra engagement.
Conclusion
And there you have it! 5 different digital marketing strategies that you can use to boost customer retention, sales and ultimately, revenue! Read Part 3 for more!
• Written by Adrija Chakravarti