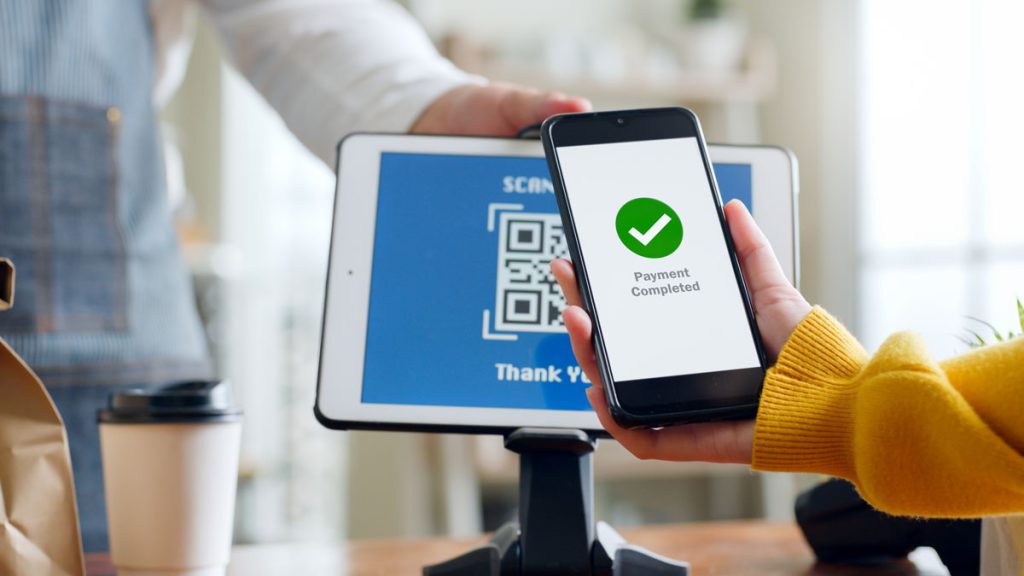 Most businesses run on some sort of Point of Sale (POS) systems that help make everything just a little bit smoother and efficient. In this case, we're talking about mobile POS systems and why they might benefit your business.
But firstly, if you're unsure what a mobile POS system is, let's get a brief refresher. A mobile POS system (or mPOS) is a type of Point of Sale system that utilises a mobile device such as a smartphone or tablet to run POS software. Using this, you are then able to conduct transactions through the device, keep up-to-date with your data and manage your business with only a portable device.
With the different types of POS devices on the market, you first need to know which one suits your business needs and how it can help you. So how does a mobile POS truly benefit your business and why should you consider investing in one?
Why Should You Invest in a Mobile POS System?
1. Access Data Anywhere
A portable POS system decentralises your system, allowing you to conduct transactions and interact with customers more efficiently from anywhere in the store or outside. This way, you increase efficiency and manage both time and space. Since you are able to access data from anywhere through the mobile POS or an external desktop view, you are able to view and manage your business data. Not only does that allow you to keep track of how your business performs in real-time, you are also able to make better decisions based on accurate data.
2. Reduce Costs
For businesses that are mobile or on a budget, a mobile POS might be your choice. For once, they are typically less expensive than traditional POS systems and they also require less POS specific hardware to function. Oftentimes, you can simply use a compatible device you already own to either download an app or work with POS vendors to install the software. This reduces overhead and enables you to have greater flexibility over your processes.
3. Ease of Use
What's one thing most people use on a daily basis? A mobile phone! Because the mPOS software uses a smartphone or tablet to function, it typically has an easy-to-use and familiar interface that allows you and your staff to assimilate easier. Hence, there is no steep learning curve and allows for easier training of staff. The interface also means the speed of transacting is increased as cashiers can simply push a few straightforward buttons to process a sale.
4. Enhance Customer Service
Transform your customer experience and service into something more contemporary and personalised. With a mobile POS system, you can change the way customers interact with your business, creating a value-added experience. You can also quicken waiting times so customers don't have to wait for as long, improving customer service speed.
Moreover, you can also make it easier for customers to simply pay themselves on a mobile self-service device. For example, using tablets on each table at a restaurant allows customers to view the menu, order, enter their credit card details and pay all in one go.
5. Increase Turnover Rate
This one's especially important for restaurants and businesses in the F&B space as with a mobile POS system, you can increase your table turnover rate. Similar to the last point, quickening your wait times can improve your customer service, possibly resulting in more loyalty due to quick service. Your staff don't have to move back and forth between the customer and the stationary POS system, and so have more time to cater towards the needs of the customer. In addition, connecting a payment terminal to your mPOS can allow customers to pay at their tables without staff having to take a card or cash back to the register. Thus, your turnaround time decreases and you are able to serve more customers, resulting in an increase in revenue.
Conclusion
Does a mobile POS sound appealing to you? The bottom line is that mobile POS systems can not only allow you the flexibility of sales, but also the efficiency of a traditional POS system if you find the right one for your business needs. However, do be aware that mPOS have some limitations to them which must be considered before you make your decision.
Still a little confused on POS systems in general? Check out our ultimate guide to Point of Sale systems to learn more!
EPOS
If you're in need of a new Point of Sale system in Singapore, you're in the right place. For businesses seeking an ultra-seamless POS system that provides precise control and robust data analytics, nothing feels like an EPOS system. EPOS is one of Singapore's leading POS system vendors, providing powerful features designed to help your business thrive by improving efficiency, reducing costs and increasing profitability. Elevate your business today with EPOS! Get to know our system by signing up for a free, non-obligatory demo.
• Written by Adrija Chakravarti