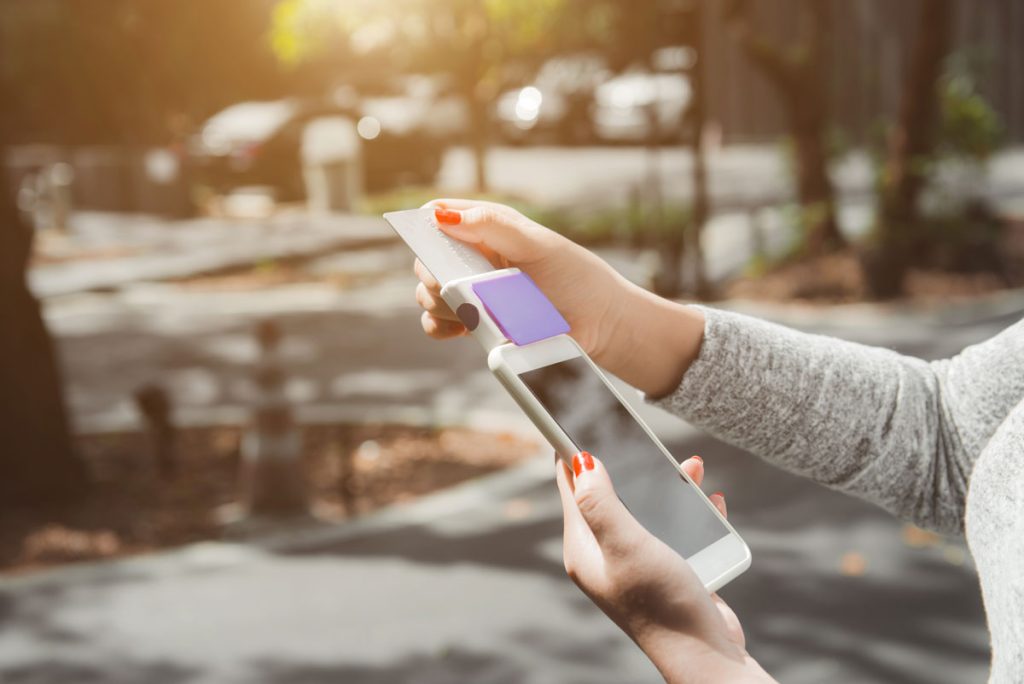 Imagine this: you're selling your wares at a pop-up store in a convention centre. Customers lining up, but you're stuck writing down your sales by pen and paper to put into an excel spreadsheet later. How could you possibly speed this up?
A mPOS system turns any smartphone or tablet into a Point of Sale. Ditch the paper and pen, and shift into the digital age where you can speed up sales, track every transaction and capture data that will help you grow bigger and faster.
But what is an mPOS or a mobile Point of Sale system? In this guide, we'll tell you everything you need to know about mobile POS systems so you can decide whether it's the Point of Sale solution for you.
What is a mobile POS System?
1. What is a mobile POS system?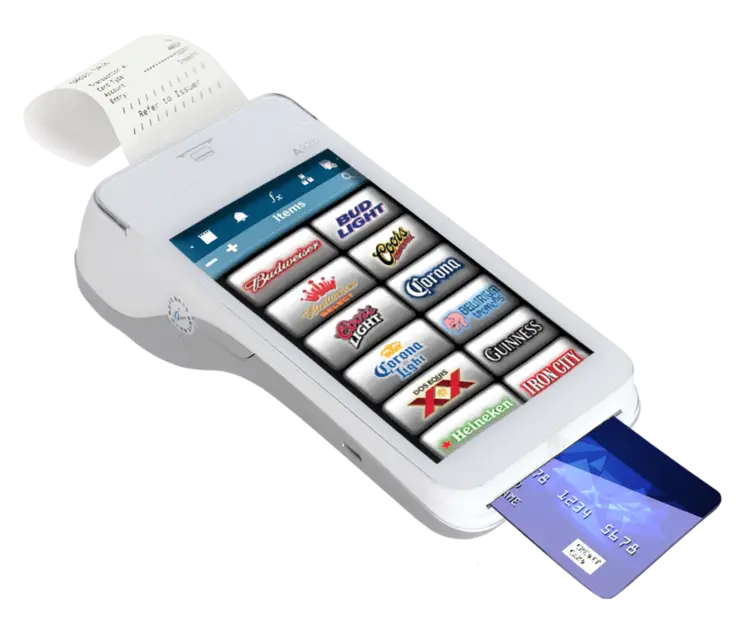 Source: MSTAR POS via website – Mobile POS System
A mobile Point of Sale system (or mPOS) is a type of POS system that runs on mobile devices like smartphones and tablets. Rather than being tied to a certain location and stationary POS system, businesses are enabled to process transactions and deal with customers anywhere they want.
There are two types of mobile POS systems: a unified mPOS device and a mobile POS application. A mobile POS app is typically downloaded onto a compatible smartphone or tablet that you can purchase separately. However, the unified mPOS is a specific Point of Sale system that combines a mobile phone, card reader and receipt printer into one device.
A. How does the mobile POS work?
The first step is to install the mobile POS app onto your device and set it up along with the card reader and any other peripherals. When a customer wants to make a purchase, the cashier opens the app, enters the specific transaction details like items purchased and price totals, and processes the payment with the card reader. The mobile POS verifies the transaction, the receipt is printed, and you're all set.
Afterwards, you as the business owner can always access your sales history and other data through either the mobile POS app or a web dashboard.
Using the built-in mPOS is similar except the card reader and receipt printer are a part of the mobile device instead of being an external peripheral.
2. What hardware does a mPOS need?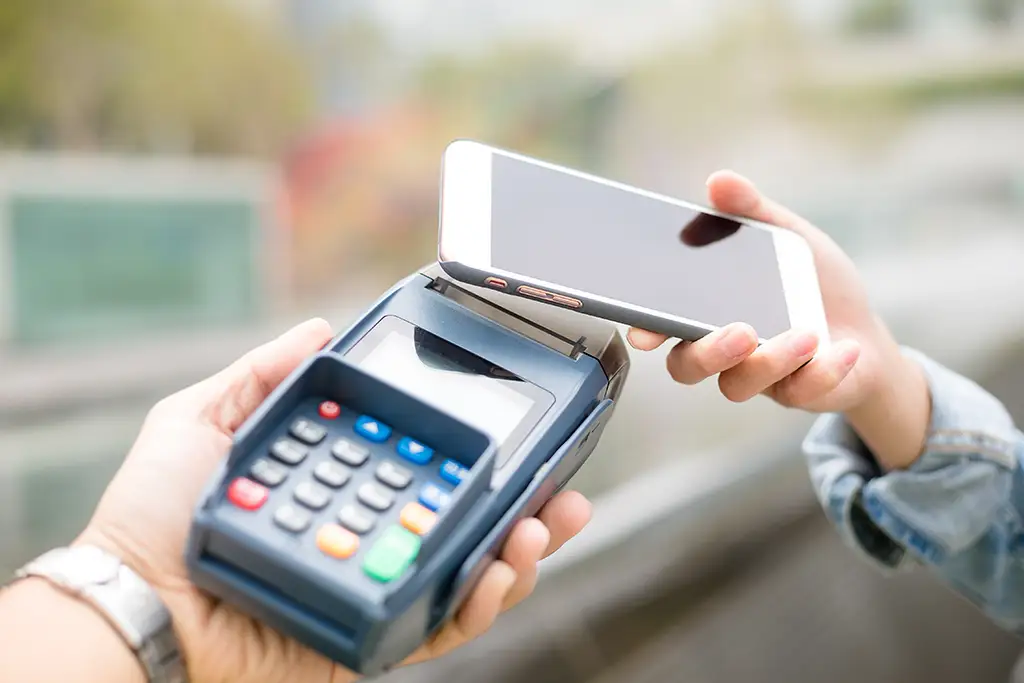 Like all POS systems, a mPOS needs hardware to function; however, there are much fewer essentials that you need to get started as compared to a traditional POS system. Here are your essentials that you may need:
Smartphone or Tablet

. Having a tablet or smartphone is quite self-explanatory; a mobile POS system needs a mobile device to run its software.

Mobile Card Reader

. A card reader is essential in order for you to process credit card or debit card payments. There are different types of card readers for you to choose from such as chip and pin readers and contactless readers.

Receipt Printer

. For the flow of any Point of Sale, a receipt printer is required to process transactions. In some mPOS machines, the receipt printer is attached or external printers can be connected via bluetooth or Wi-Fi.

Cash Drawer

. If you are going to accept cash payments, then you will need a cash drawer to secure and exchange money.

Barcode Scanner

. Barcode scanners can help you scan product barcodes quickly and accurately when you need to. This is useful when processing sales transactions or just identifying information about a certain product. However, depending on your mobile POS and software, they can be optional as you may just be able to scan basic barcodes with your phone camera.
3. The benefits of a mobile POS system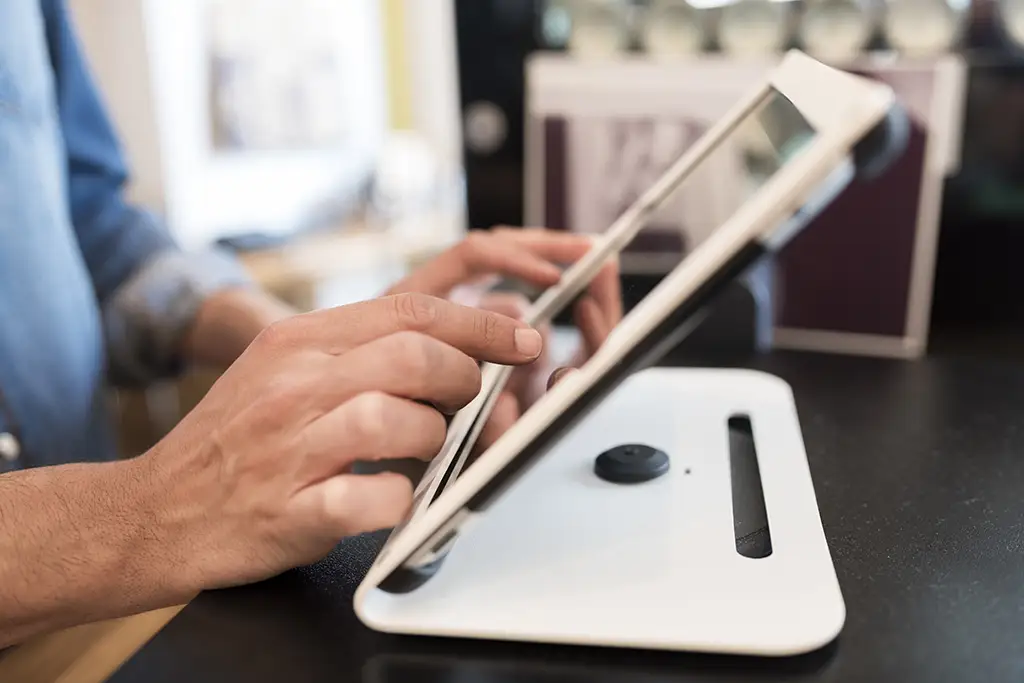 Why should you choose a mobile POS system over any other POS system? The answer depends on your particular business needs as every business is different. Does your business need to process payments on the go? Or is it a better choice to invest in a robust traditional setup?
Either way, a mobile POS system may benefit your business in certain ways such as:
Process Payments Anywhere.

With a mobile POS system, you can process payments anywhere as long as you have the mobile POS system with you. If your business is mobile or sells at events and pop-up stores, it's easier to perform transactions.

Cost-Effective Solution.

A mobile POS solution is typically less expensive than traditional POS systems as they can simply be apps on a mobile device. They also eliminate the need for certain hardware like a touchscreen display and additional peripherals.

Access Data Anytime.

Get real-time data about your transactions, inventory and other analytics when you invest in a mobile POS system. You can make better decisions when you have accurate information about what your business is doing.
Learn more about how and why your business would benefit from a mobile POS system here.
Conclusion
A mobile POS can help you run your business faster, meet customers anywhere you want, reduce waiting times and grow your business. Businesses that might find it a good solution for them are those that have pop-up stores, events, or that are mobile and need to take sales to the customers.
EPOS
If you're in need of a new Point of Sale system in Singapore, you're in the right place. For businesses seeking an ultra-seamless POS system that provides precise control and robust data analytics, nothing feels like an EPOS system. EPOS is one of Singapore's leading POS system vendors, providing powerful features designed to help your business thrive by improving efficiency, reducing costs and increasing profitability. Elevate your business today with EPOS! Get to know our system by signing up for a free, non-obligatory demo.
• Written by Adrija Chakravarti