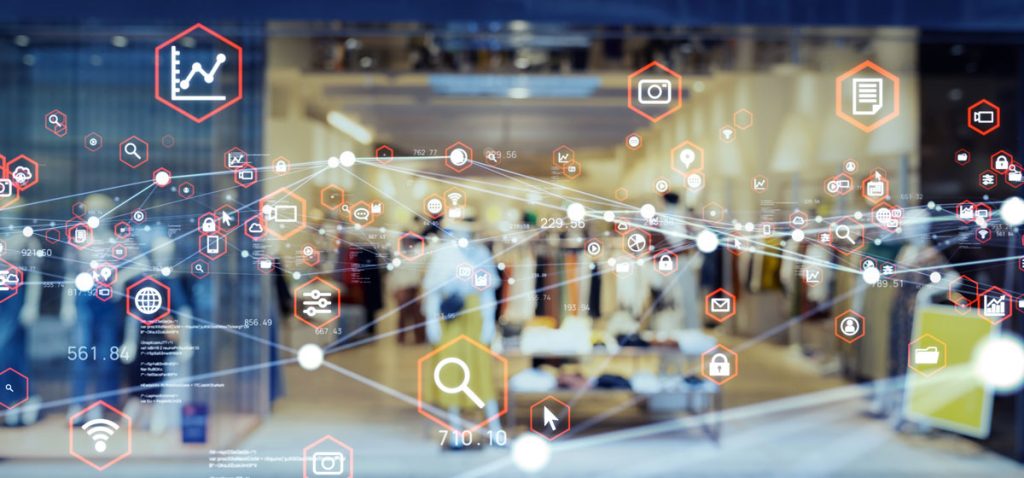 There's all sorts of buzz around "the cloud" and cloud-based POS systems and so many businesses have misconceptions about what it exactly entails. We're here to clear that up and let you know how it can actually benefit you. Unlike some impressions, you don't have to ditch all of your traditional POS terminals for tablets and mobile devices. In fact, because of its versatility, cloud-based software can integrate seamlessly into your existing processes, improving them with only one system.
But first, let's review what a cloud POS system is and then run through 9 benefits your business can take advantage of if you choose to invest in them.
What is a Cloud POS System?
1. What is a Cloud POS system?
In a nutshell, a cloud POS system allows users like you to store, access and manage data on a remote server instead of a local device. Since all of your data is synced across your channels, you are able to view it from anywhere and on any device that has an Internet connection.
Read in more depth about what a cloud POS is in our guide here.
2. What are the benefits of a Cloud POS system?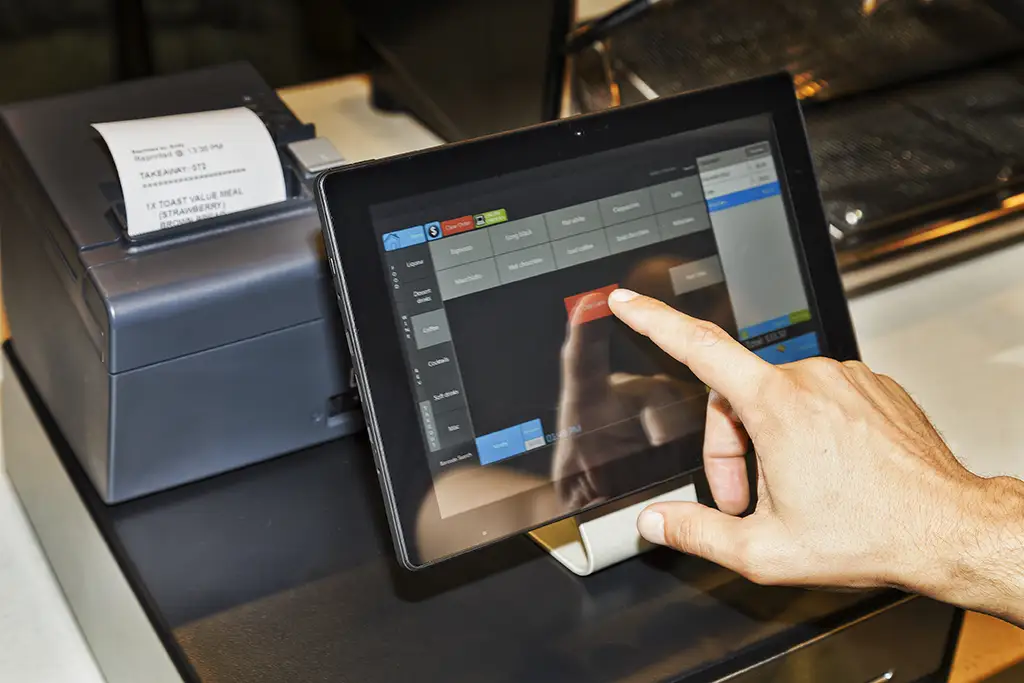 Now you know what a cloud POS system is, but why should you invest in one? A cloud POS can help you streamline your business processes by
Increasing your efficiency

Improving productivity

Decreasing manpower costs

Reducing risk of errors
How? Well, when you have a cloud POS system, you can benefit from these 9 advantages that it can provide your business.
A. Increased Accessibility
As a business owner, it's important to keep up-to-date on what's going on in your business. So why not be able to check on it wherever you are? With a cloud POS, as long as you have an Internet connection, you can keep an eye on what's going on from any device, anywhere at any time. This increased mobility is also great for businesses that need more flexibility, or to process sales on the go.
B. Automatic Updates & Upgrades
Let's face it, the unfortunate thing about technology is that it gets outdated and obsolete quickly. Constant updates and upgrades mean your traditional POS system might not be the best in the market for too long.
But don't worry, we've got some good news for you! With a cloud POS, you no longer have to worry about constantly updating your system or it becoming outdated too quickly. Most cloud-based POS system providers frequently update their software to include the latest features in POS system technology (and of course, improving the existing ones). And because it's done automatically, you don't have to manually update it. Keep your business management smooth with an updated cloud POS.
C. Easy and Affordable Scalability
Compared to a legacy POS, a cloud POS can be more cost-efficient in the long run. Legacy POS requires higher upfront costs and constant maintenance whereas a cloud-based POS system can be a better solution as the costs are straightforward. Furthermore, due to the regular updates, as mentioned previously, and the mobility, they can easily scale up or down based on your business needs and growth with no loss in quality.
D. Gentler Learning Curve
Since cloud POS systems can be installed on various devices such as a POS terminal, mobile or tablet, the interfaces are similar to those a majority of people are familiar with. Moreover, cloud POS systems are often specifically designed to have easy to use and intuitive interfaces for maximum user experience. So what does that mean for you and your staff? Your staff only have to push a button or two to do what they need to do. Its efficiency at its finest. There's no lengthy process to getting started with a cloud POS, and no steep learning curve to get over.
E. Accurate Inventory Management
What's one of the most important parts of any business? Inventory management. So you should have a good system in place to maximise efficiency and a cloud POS does just that! When you process a sale, your cloud POS system will automatically deduct the correct amount. This can happen across multiple sales channels so all of your inventory is accurate and up-to-date. You also have the freedom to manage your inventory from anywhere and see that it matches with the sales tally. At the end of the day, you don't have to spend so much time manually counting and tracking inventory.
F. Improved Customer Service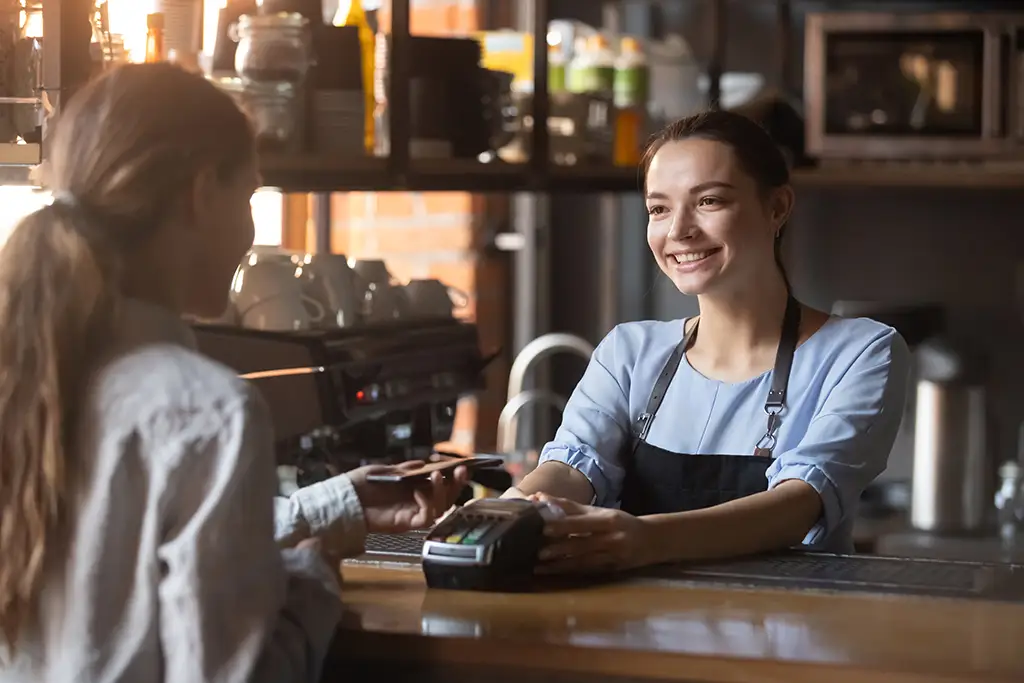 There are two things that are essential for a business to consider: inventory and customers. A cloud-based POS system can have customer relationship management modules which allow you to gather, manage and analyse customer data to improve sales and retention. With increased mobility, you can also serve customers around and outside of your store, or offer better customer support through mobile channels. All in all, you are able to personalise customer experience and improve your service through better management and data analysis.
G. Easy Integrations
Integrate with third-party apps with no hassle and seamless data consolidation. This way, you can see and manage various parts of your business – like accounting, delivery, ecommerce, and more – for maximum efficiency. You can also integrate with additional payment gateways so your customers have options. The possibilities are plentiful as long as your POS vendor can integrate with the software you want.
H. Accurate, Up-to-Date Analytics
Improve your decision making with accurate and up-to-date reports. A cloud POS system does not only store data in the cloud; it also processes it and depicts it in easy to view reports. Not only that, but advanced data analytics modules help you by providing actionable insights that you can use to improve your processes. 
For example, improve your inventory management by knowing what customers often buy and how much stock you will need for a specific period of time. Or learn what your customers buy and create attractive promotions depending on that data.
I. Enhanced Data Security
Your cloud POS works in a similar way to your smartphone or tablet. Thanks to your information being stored in a remote server, there's no need to panic if something happens to your hardware or in the case of a power outage. Your information is automatically backed up and secure, and can easily be restored with just a few clicks. Plus, most modern cloud POS systems have advanced security measures that encrypt your data and protect against viruses, hacks and security breaches.
Conclusion
Investing in a POS system is no easy decision because you need one that fits your business needs. Remember to find the features and benefits that you need for your business to succeed.
EPOS
If you're in need of a new Point of Sale system in Singapore, you're in the right place. For businesses seeking an ultra-seamless POS system that provides precise control and robust data analytics, nothing feels like an EPOS system. EPOS is one of Singapore's leading POS system vendors, providing powerful features designed to help your business thrive by improving efficiency, reducing costs and increasing profitability. Elevate your business today with EPOS! Get to know our system by signing up for a free, non-obligatory demo.
• Written by Adrija Chakravarti