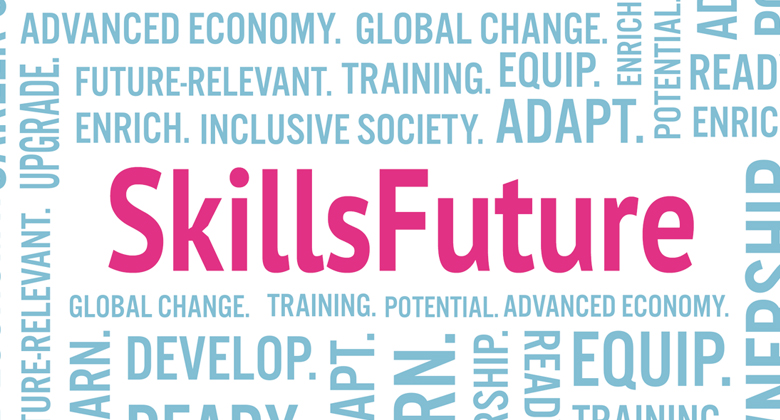 Investing in your business comes in many forms, from buying digital and technological solutions to improving your employees.
However, improving your business usually requires heavy investment, especially technological solutions that highly increase efficiency.
Thankfully, Singapore provides a wide range of governmental grants in order to encourage business owners to continually grow and improve their businesses.
This year, as part of the Budget 2020, the government has introduced SkillsFuture Enterprise Credit (SFEC).
What is SkillsFuture Enterprise Credit?
SFEC was introduced during budget 2020 to encourage employers to invest in enterprise transformation and capabilities of their employees
SFEC is very relevant to retail and F&B business owners, as it provides a one-off S$10,000 credit to cover up to 90% of out-of-pocket expenses, on qualifying costs for supportable initiatives.
In addition, it can be used with other grants such as the Productivity Solution Grant (PSG).
This financial support goes a long way as it significantly reduces the cost of expensive technological solutions that can transform your business.
But before you get too excited, it is worth noting that there are eligibility criteria.
Am I Eligible For SkillsFuture Enterprise Credit?
There are two main eligibility criteria to SFEC:
1) Have at least three Singapore Citizens/PR employed in each of the preceding 12 months

2) Must have paid at least $750 in Skills Development Levy (SDL) in the preceding 12 months.
SDL payable is at 0.25% of an employee's monthly remuneration at a minimum of $2 (less than $800 earned a month) and a maximum of $11.25 (more than $4,500 earned a month).
A ballpark example:
6 Employees that are earning at least SGD$ 4,500 per month (SDL: $810)

9 Employees for average employees earning SGD $3,000 a month (SDL: $810)
Use this formula to find out the SDL for one employee:
Employee Pay x 0.0025 x 12 = Skills Development Levy
Do this for all eligible employees and add them up, if it is at least $750 you are eligible for for SFEC.
---
Employers that fulfil the eligibility criteria will be informed.
The Credit will be used to reimburse employers for eligible projects or courses that they successfully apply for.
More details will be released subsequently to eligible employers.
How can EPOS help you?
Here at EPOS, our aim is to help SMEs change their business process through the help of a POS System.
By working hand in hand with the government, EPOS hopes to help small businesses afford technological upgrades through governmental grants.
Being a pre-approved Productivity Solution Grant (PSG) vendor, our POS Systems are automatically eligible as a technological solution hence applicable for the grant.
This makes the application process straightforward.
Companies who are eligible for PSG, are able to receive up to 80% in cash grant when purchasing a POS System from us.
Now, with the addition of SFEC, the remaining 90% of the 20% not covered by the PSG can be covered by SFEC if the business is eligible.
This leaves you with a staggering 2% left on the total cost.
Find out more about EPOS POS System here.