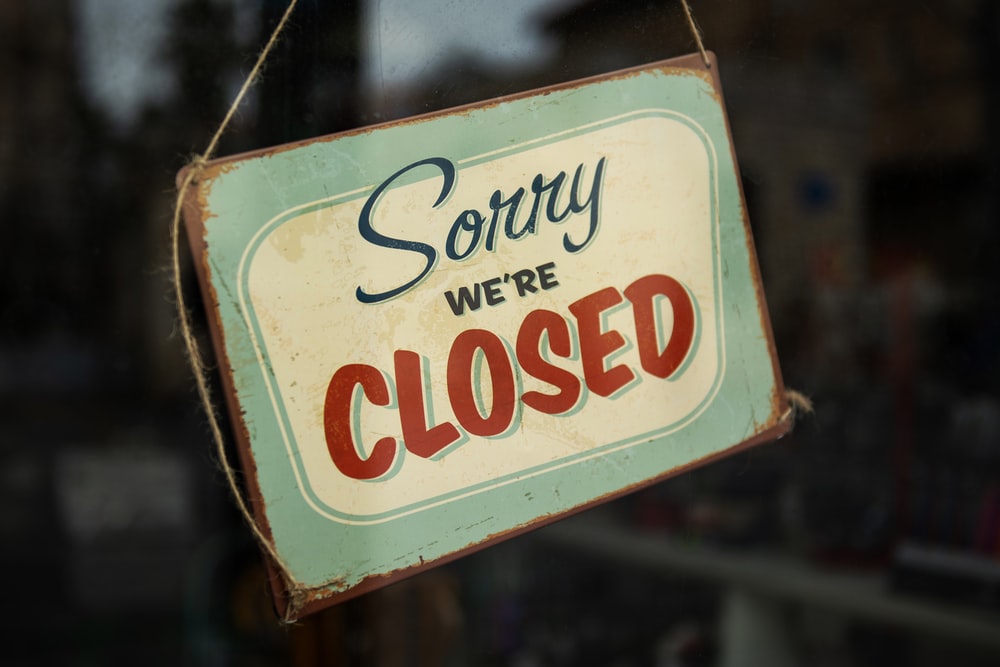 As of today, all non-essential retail stores have been shut down from April 7 to May 4 this year. This is due to the government's "circuit breaker" measure.
If you're one of those affected, it is important to make sure you have locked up the stores properly. You should also take certain precautionary measures so that it'll be easier to reopen once the lockdown is lifted.
This checklist is to help ensure you have covered all bases before closing for this long period of time.
1. Stock your shop as if you'll reopen tomorrow.
Whether the lockdown is lifted on May 4 or later, it is always a good idea to prepare your shops to reopen.
When the ban is lifted there might be many other things that you'll have to worry about.
2. Take a picture of your store before closing up.
This will help keep a record of your store before you close which you can use to account for any discrepancies when you reopen.
3. Test your fire alarm and sprinkler system.
Ensure your fire alarm system is up to date and functioning, you do not want to return to a burnt down store.
4. Make sure you put up a sign that indicates your store is closed.
Besides that, remember to update your company's online social media platforms so that customers can be notified of your store closure.
5. Do a final stock count.
Do a manual stock count to have a full overview of your inventory and ensure it tallies with any inventory management system that you have. When you reopen you can re-tally the stocks to ensure that there are no discrepancies.
6. Take home all the cash from your POS system.
It is best not to leave any cash in the store, even if you have a safe.
7. Double check your security system.
If you have a security system make sure it is up to date and working, ensure your cctv cameras cover all angles.
8. Check if you're qualified for a rental waiver.
In effort to cushion the impact of this pandemic, the government has rolled out several stimulus packages that will help various sectors including retail.
Check with your landlord to see if there are any rental waiver or subsidy that you are eligible for.
9. Focus on your online platform.
If you have an online store, shift your focus on that instead and provide promotions or free shipping to improve sales.
If you don't have an online store, this is the perfect opportunity to create one now.
Setting up an online store is pretty straightforward, and it takes no more than a day if you know what you're doing.

There are many ecommerce platforms to choose from, but you should consider Shopify, WOOcommerce and OpenCart. These platforms are able to integrate with many modern POS systems so that your can connect online and offline store.
---
Here at EPOS we care greatly about our customers and we hope we can tide through this tough period together.
Here are some articles that you might find useful for your business:
COVID-19 Budget Stimulus Package: Key Takeaways for Retail and F&B Businesses
Quick Guide To SkillsFuture Enterprise Credit
Staying Safe And Avoiding The Coronavirus
3 Lessons Retailers Can Learn From the Coronavirus Outbreak