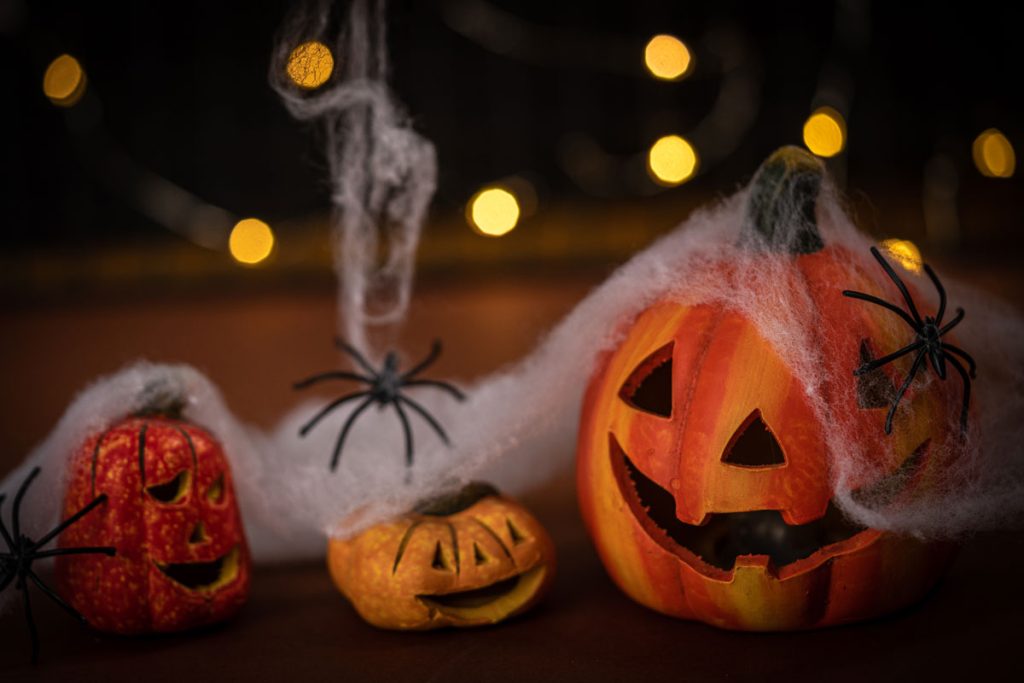 Ahhhh, it's finally that time of the year, Halloween! Where both adults and children alike dress up as their favourite character and hop from house to house, gathering sweets and candies. Well… that's typically how a Halloween night will go. Here in Singapore, things are a little different. Halloween's not such a big deal (to some), but despite that, we're here to make this season a little more spooktacular. While the trick or treating is mostly reserved for the kids, we've stacked up a whole line up of events in October, so you can enjoy the spooky season to its fullest!
Lets jump into a hair-raising journey through the most fang-tastic Halloween events that will promise to send shivers down your spine and tickle your funny bone!
Key Consideration Factors
Hold onto your broomsticks! Before we get started on the paranormal and magical tapestry of Halloween celebrations, here are some things you might want to consider. 
Safety:

Safety is always the first priority

. Review the online ratings and testimonials of any activity provider prior to engaging in the activity or adventure to ensure their credibility and commitment to safety. It is also crucial to have a proper understanding of the provider's policies and guidelines. Doing so helps ensure a smooth and enjoyable experience.

Weather:

For optimal planning of outdoor events and excursions, it's recommended to monitor the weather forecasts in advance. This allows for coordination around days marked by sunshine and favourable conditions. Additionally, make sure to establish appropriate alternative arrangements in case of inclement weather conditions.

Availability:

Ensure that the desired activity or service is readily available and accessible to meet your needs. Check the availability of the activity provider or service provider, including their operating hours and availability on specific dates. It is recommended to make reservations or bookings in advance to secure your spot and avoid disappointment.

Accessibility:

It is crucial to prioritise accessibility, ensuring that individuals with different needs can fully participate. This includes those with physical, cognitive, or sensory impairments. Prioritising accessibility ensures that everyone, regardless of their needs or abilities, can participate and enjoy the activities.
Best Halloween Event in Singapore [2023]
1. Trick and Thrills @ USS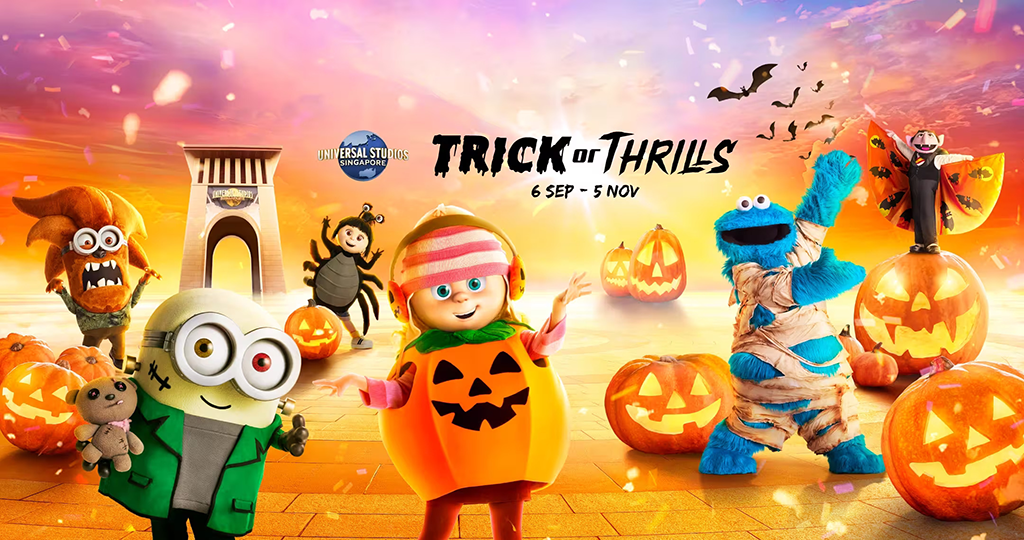 Source: Trick and Thrills via Facebook – Halloween Singapore
Facebook: Visit Here
Instagram: Visit Here
Website: https://www.rwsentosa.com/en/promotions/attractions/trick-or-thrills 
Address: 8 Sentosa Gateway, Singapore 098269
Operating Hours: 6 Sep-5 Nov | 10am-5pm
Calling all parents! Are you looking for activities to do with your kids during this Halloween season in Singapore? Well, look no further! Get the costumes ready for an exciting daytime Halloween event right at our very own Universal Studios Singapore (USS). Children get to experience a whole day of trick-or-treating around USS, and meeting their favourite characters like Cookie Monster, the Minions and many others from notable cartoon shows decked out in their very own Halloween costumes. Watch fun dance-off battles between The Candy Crooks and The Lolly Bandits to see which team gets to keep all the Halloween candies in the world. (Pssssttt, they even choose the best dressed from the crowd to win a prize!) With the spooktacular lineup of events happening this Halloween season at USS, your kids will definitely be experiencing Halloween like no other!
2. Halloween Horror Nights 11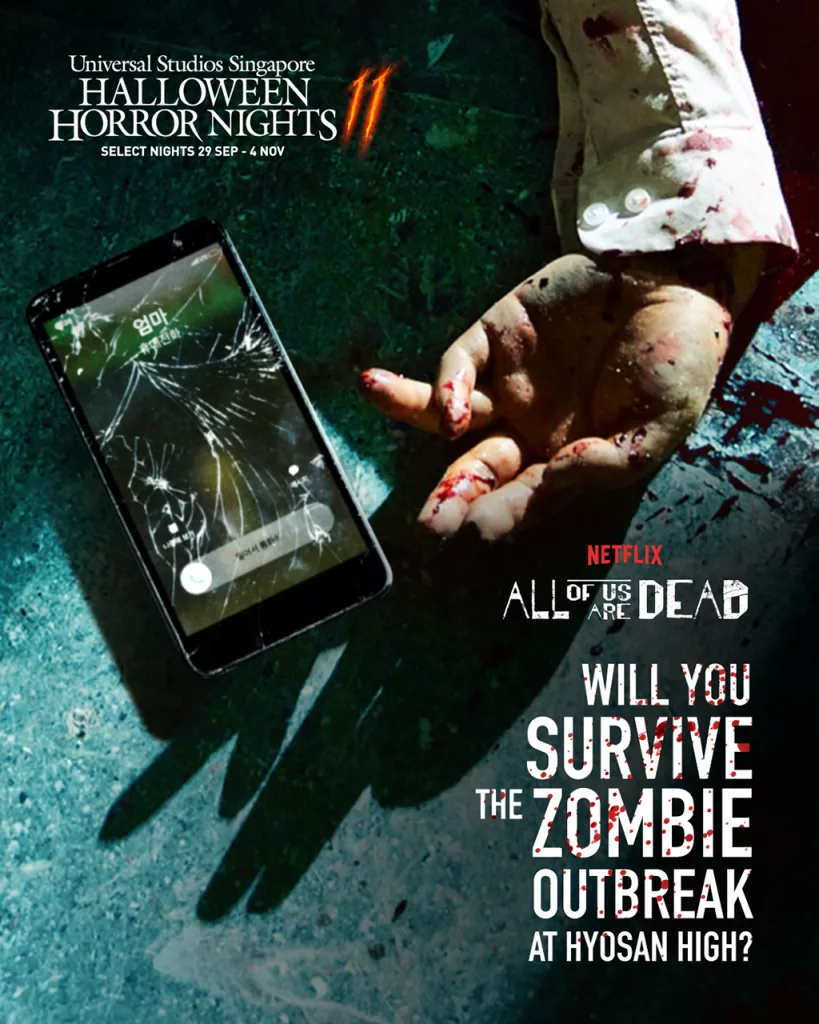 Source: Halloween Horror Night via Facebook – Halloween Singapore
Facebook: Visit Here
Instagram: Visit Here
Website: https://www.rwsentosa.com/en/promotions/attractions/hhn11
Address: 8 Sentosa Gateway, Singapore 098269
Operating Hours: 29 Sep-4 Nov | 7:30pm-1:30am
As night falls, watch as Universal Studios Singapore transforms from a bright, happy theme park to a place straight from your nightmares! Get ready to scream at Southeast Asia's biggest Halloween event with 5 haunted houses, 3 scare zones, 2 shows and so much more. 
Zombie lovers and fans of The Weeknd definitely do not want to miss out on Halloween Horror Nights 11! This year, Netflix's hit series All Of Us Are Dead and The Weeknd's unnerving night club has hit our shores. Along with 3 other haunted houses that are not to be missed! Will you be able to survive the wrath of zombies, purges and curses, or will you crumble and fall? Experience them all at Halloween Horror Nights in Singapore!
3. Walk With Hantu: Old Changi Tour in Singapore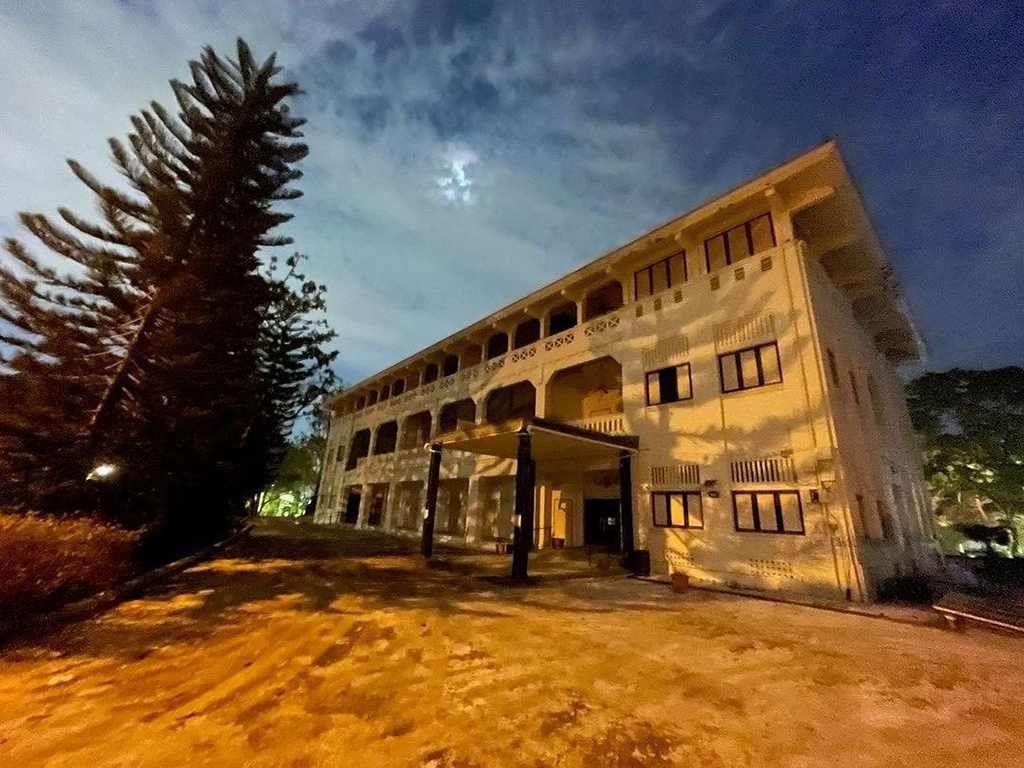 Source: Supernatural Confessions via Facebook – Halloween Singapore
Facebook: Visit Here
Instagram: Visit Here
Website: https://www.supernaturalconfessions.com/walking-tours.html 
Address: 24 Halton Rd, Singapore 506997
Operating Hours: Every Sat | 7:30pm-10:30pm
Lovers of ghost stories or just fascinated by ghosts and urban legends in general, don't scroll away! Walk with Hantu: Changi is just the right activity for you to catch this Howl-oween! Journey through some of the spookiest spots in Changi, from the shadows of the coastal kampong to the empty shell of British military buildings and the infamous Old Changi Hospital, with experienced hosts Eugene & Jonathan. All of this takes place at night where you get to fully immerse yourself in the ghostly environment while listening to thrilling stories about spooky encounters, urban legends, suicide pacts, and black magic. Ooh, it's sure to be a fa-boo-lous time! 
So, for thrill-seekers, what are you waiting for? Sign up for the Walk With Hantu: Changi this Halloween!
Customer Testimonial
"Jon & Eugene are passionate about preserving the supernatural history of Singapore and the walk is certainly one not to be missed if you are a supernatural fan! We ventured to places that I wouldn't have gone otherwise and listened to interesting stories behind them. Certainly had my hair standing for the night!"
– Cleo
4. Harrowing Halloween 3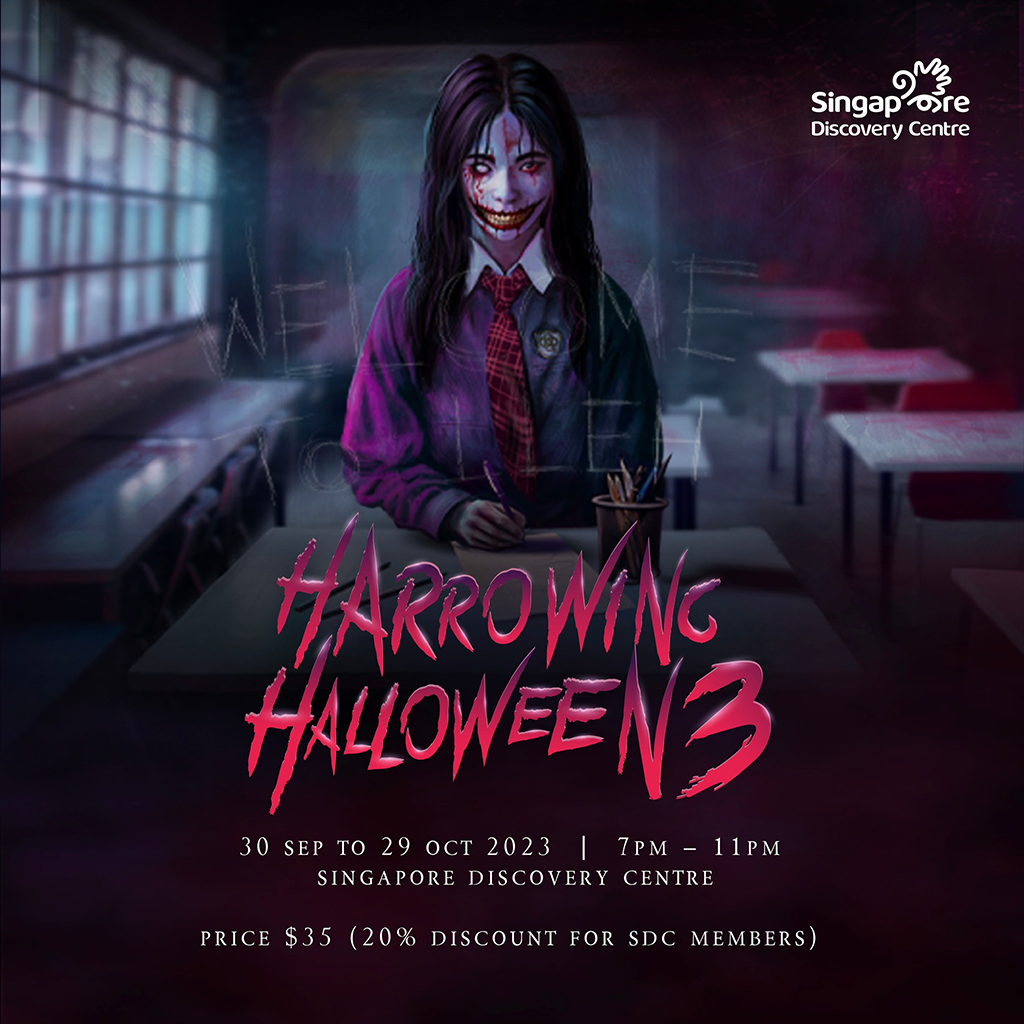 Source: Harrowing Halloween 3 via Facebook – Halloween Singapore
Facebook: Visit Here
Instagram: Visit Here
Website: https://www.defencecollectivesg.com/harrowing-halloween-3/ 
Address: 510 Upper Jurong Rd, Singapore 638365
Operating Hours: Locations
Boo-ckle up. It's about to get scary at the Singapore Discovery Centre! Harrowing Halloween 3 is an event that is definitely not for the weak of heart. This year's theme is school! Navigate your escape from the dreaded school while experiencing horrors you might never have imagined.
From the haunted house that is a must-have for every Halloween event, Harrowing Halloween 3 offers others like a haunted maze where you have to navigate your way out of the school setting and an XD Ride where you get to experience a 4D motion simulator that will shake you to your core and many more. Last but not the least, on 21 and 29 of October, grab a couple of your friends as you and your friends get to tackle a mystery case that offers a once-in-a-lifetime experience. Hurry get your tickets before they sell out!
5. Halloween Scream Fest 2023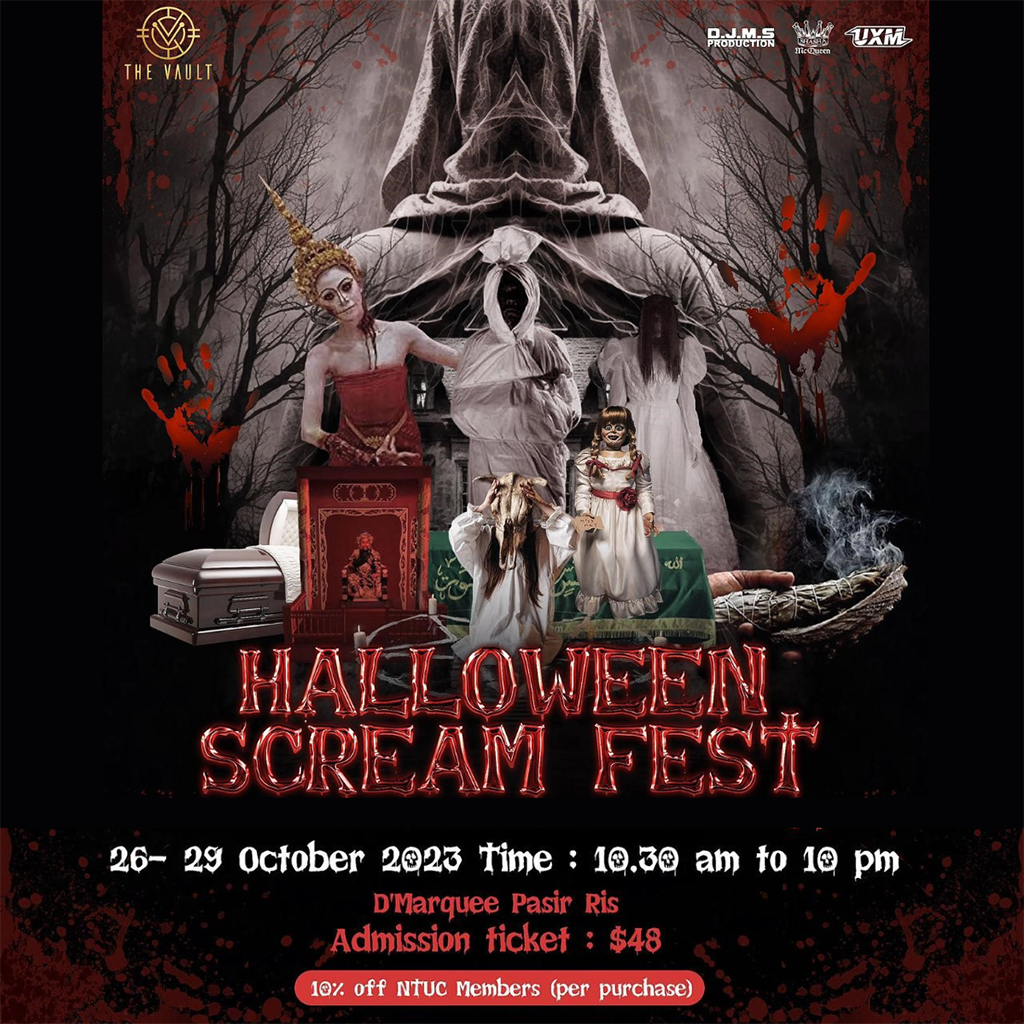 Source: Halloween Scream Fest 2023 via website – Halloween Singapore
Facebook: Visit Here
Instagram: Visit Here
Website: https://www.downtowneast.com.sg/whats-on/events/details/halloween-scream-fest-2023 
Address: 1 Pasir Ris Close, Singapore 519599
Operating Hours: 26-29 Oct | 10:30am-10pm
Calling all food connoisseurs, looking for a place to celebrate this Halloween while enjoying delicious food at the same time? I have a place that is right up your alley! Halloween Scream Fest 2023 located at Downtown East has an immersive and interactive haunted house experience that will test your courage like never before. You might be wondering, where is the food part then? Well, this event in Singapore is organised none-other than VaultFest – a popular halal food and retail fair. After a round of screaming, head over to food booths and refuel your energy with food like takoyaki, meatballs, pani puri and many more that is certainly love at first bite!
6. A Haunted Halloween Hyme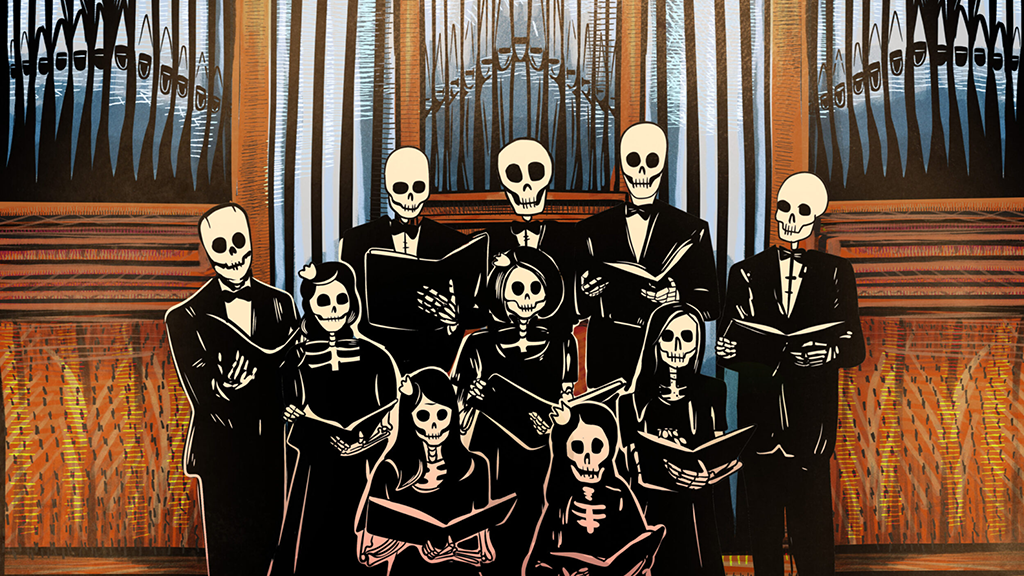 Source: A Haunted Halloween Hymn via website – Halloween Singapore
Website: https://www.sso.org.sg/whats-on/a-haunted-halloween-hymn 
Address: 11 Empress Place, Singapore 179558
Operating Hours: Locations
Want to experience a choir keening, organs wailing and more under one of the most recognisable landmarks in Singapore? Here's a little spine-tingling surprise for you! A Haunted Halloween Hymn presented by the Singapore Symphony Orchestra allows you to relish in sinister symphonic songs of Dan Forrest, Bach, Duruflé and more. Alongside their returning Halloween host, organist Loraine Muthiah, watch as they raise the spirits of music from beneath the scores right here at Victoria Concert Hall.
Get your tickets now and trick or treat yo'self to a wonderful night this Halloween!
7. Candlelight Halloween: Best Soundtracks of Tim Burton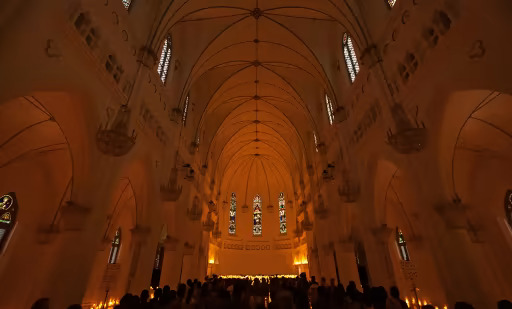 Source: Candlelight Halloween: Best Soundtracks of Tim Burton via website – Halloween Singapore
Website: https://feverup.com/m/138842 
Address: 30 Victoria Street, Singapore 187996
Operating Hours: 31 Oct | 7pm and 9pm
Ahhh, how can we forget about Tim Burton when talking about Halloween! For those not in the know, Tim Burton is a movie director known for producing horror films in a unique gothic style that is beloved by people all over the world. So obviously, he's an important part of the spooky season. Catch the best soundtracks of Tim Burton like Addams Family, The Nightmare Before Christmas, Beetlejuice and many more under the gentle glow of candlelights. Witness the magic of a live, multi-sensory musical experience at CHIJMES Hall now!
Customer Testimonial
"My second visit, this time with [my] whole family. It was excellent, but the highlight was watching my somewhat sceptical older teens thoroughly enjoy so much."
– Steve P.
Conclusion
BooOoOo! Are you ready for some skele-fun and ghost-hunting? From the hair standing up on your head to the shivers down your spine, these 7 different Halloween events will get this party startled!
Still looking for things to do during the Halloween weekend? Here is a list of other activities for you to have a skele-ton of fun! With that said, witch-ing you a happy Halloween!
• Written by Elvina Lee
Frequently Asked Questions (FAQs)