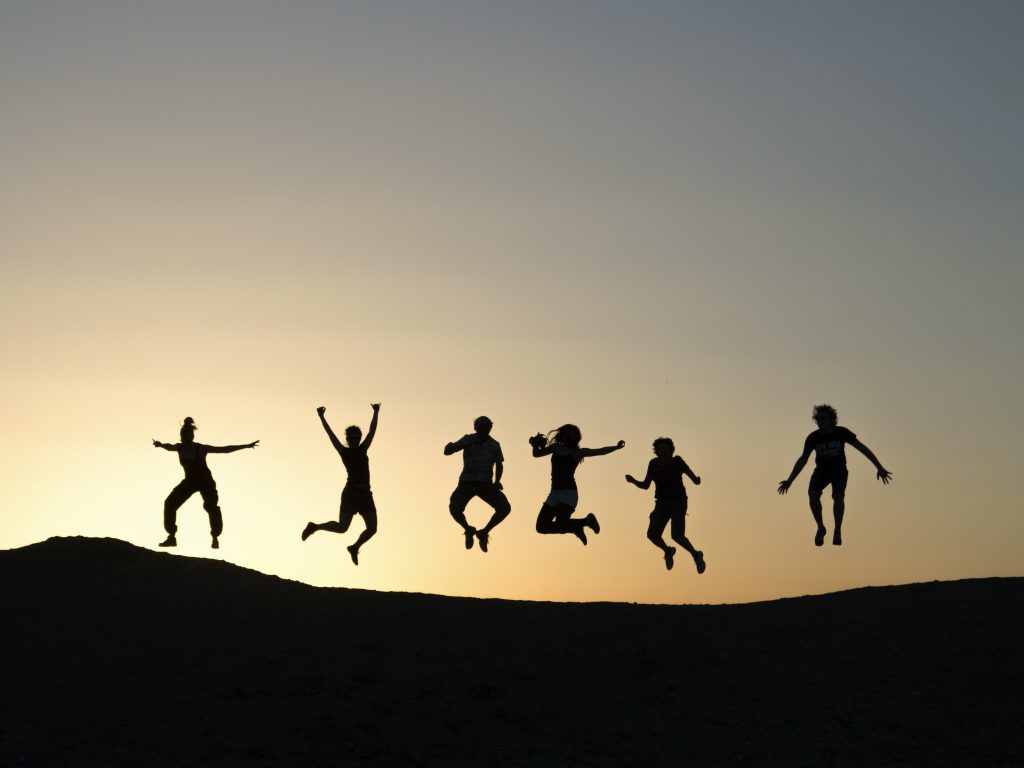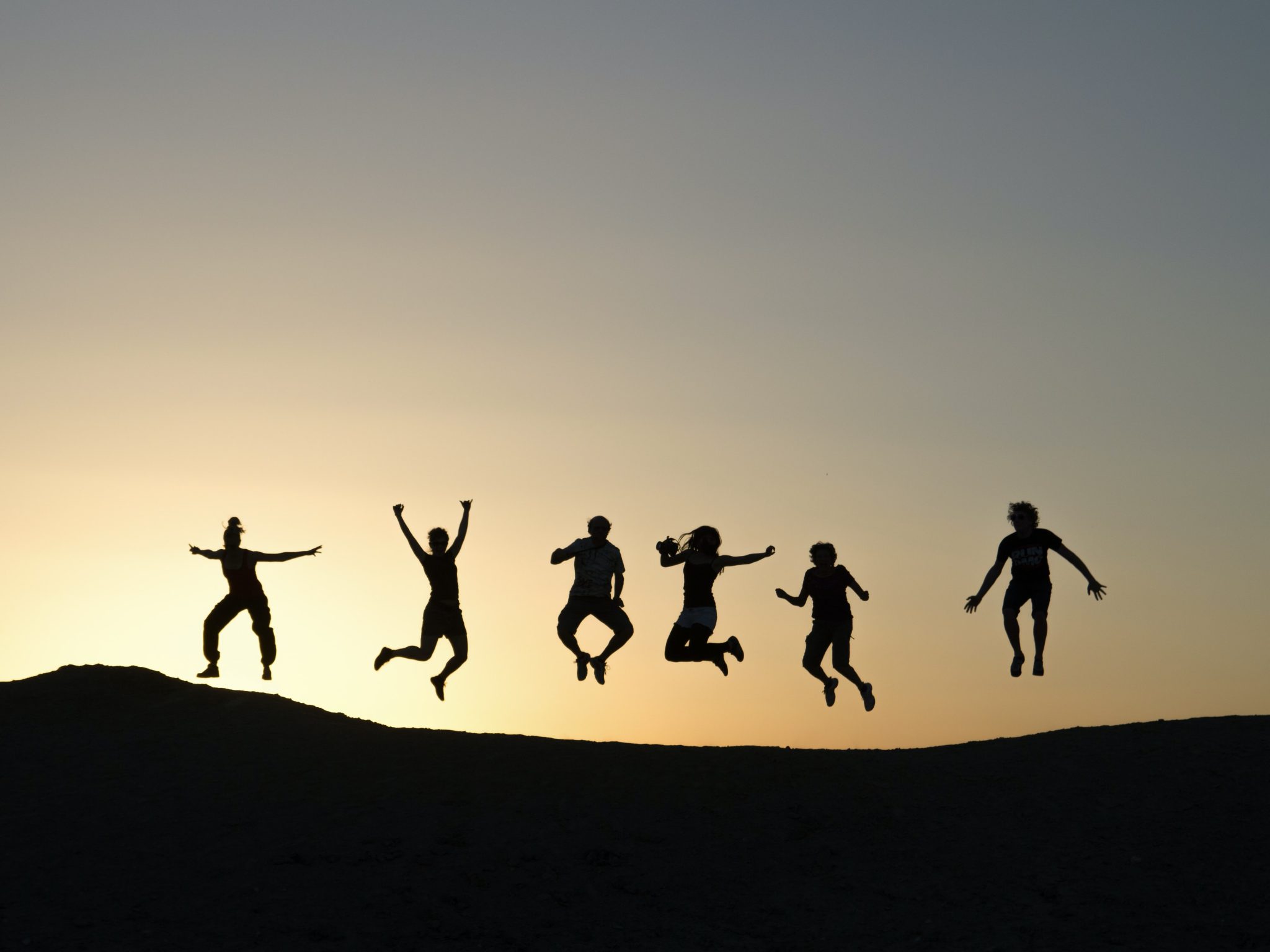 Tired of staying at home all day every day, doing the same thing, or rather, nothing? Our EPOS team has some suggestions for you! Ranging from trampoline parks to dancing lessons, there is a wide array of activities that you can indulge in to cure your pandemic boredom! So, let us dive right in to share with you our top 5 places to immerse yourself in. Don't worry, these activities are suitable for all ages!
1. BOUNCE SINGAPORE
Bouncing right into this list, who doesn't love a trampoline park? Ever since Bounce was first established in Singapore, it has been a raging success. Inviting people of all ages, it is guaranteed to be an adrenaline-pumping session whether you choose to go with your family or your friends. Equipped with a challenging obstacle course, massive trampolines and minigames such as dodgeball and basketball, it is sure to leave you wanting more! They also have varying packages and promotions that include different hours and special pricing. Whether you are celebrating your birthday, or just looking to have some harmless fun, don't wait any longer! So, jump right in and book a session today!
Age Group: 5 And Above
Services: Trampoline Park
Opening Hours: Varying Opening Hours (Refer To Their Website)
Address: 8 Grange Rd, #09-01 Cineleisure, Singapore 239695
Website: https://www.bounceinc.com.sg/
Contact Details: +65 6816 2879
2. SSA CULINARY INSTITUTE
Ever wished to become a master chef but was always held back because of hectic schedules? Well, this is prime time! Why not make good use of your spare time during this pandemic? SSA Culinary Institute welcomes all, regardless of age, experience or gender. Another good news for Singaporeans aged 25 and above because most courses are SkillsFuture Credit eligible. At SSA Culinary Institute, participants can learn how to bake aromatic and mouth-watering cakes and cookies, as well as a multitude of delectable desserts. Wait no further! So, sign up with SSA Culinary today!
Age Group: All Ages
Services: Baking Classes
Opening Hours: 9am – 6pm
Address: 3 Irving Road, #01-22, #02-04, #02-05, #02-07, Tai Seng Centre, Singapore 369522
Website: https://ssaculinary.institute/
Contact Details: +65 6632 9433
3. DF ACADEMY
Here's one for all dancers – ignite your passion for dancing with DF Academy today! DF Academy offers a variety of Hip Hop and Kpop dance courses at various studios and schools, even childcare centres! On top of that, DF Academy also offers corporate classes, DnD training and periodic dance workshops for government and private entities. Don't be shy, break out of your shell and move to the rhythm today with DF Academy!
Age Group: 5 – 50 Years Old
Services: Hip Hop and Kpop Dance Classes
Opening Hours: Varying Opening Hours (Refer To Their Website)
Address: Multiple Outlets – Jurong East, Ang Mo Kio and Tampines (Refer To Their Website)
Website: https://dfacademy.com.sg/
Contact Details: +65 8687 8341
4. BOLOTREESG
Hunting for a place that integrates technology, joy and education all at the same time is tough. However, BolotreeSG has it all! It is an educational facility, an indoor playground and a toy shop all in one! Children can indulge in a range of activities including playing with mould, lego bricks or even with their parents. The customer reviews are all positive with happy clients commending the staff and their method of handling the children. They also laud Bolotree's ability to expand on a child's creativity. I don't know about you, but this certainly sounds like a kiddy wonderland to me! Bring your child down to Bolotree today for some endless fun!
Age Group: 3-9 Years Old
Services: Childhood Education & Playground
Opening Hours: Varying Opening Hours (Refer To Their Website)
Address: 930 Yishun Ave 2 South Wing, #02-157 Northpoint City, 769098
Website: https://bolotreesg-childrens-store.business.site/?utm_source=gmb&utm_medium=referral
Contact Details: +65 6258 2518
5. ROUGH ACADEMY
Increasingly, more people have been taking the onus to stay fit amidst the COVID-19 pandemic. With the work from home arrangements, it has become unexacting to pursue such a goal. Muay Thai has become increasingly popular and Rough Academy specialises in that field! At Rough Academy, regardless of one's fitness level, there would be the right equipment and dedicated staff to provide for everyone's needs. Do consider elevating your fitness and self-defence skills to the next level with Rough Academy!
Age Group: 7 Years Old And Above
Services: Muay Thai & Gym
Opening Hours: Varying Opening Hours
Address: 536 Balestier Road, Singapore 329861
Website: https://www.roughacademy.club/
Contact Details: +65 9338 9343
CONCLUSION
The COVID-19 pandemic has undoubtedly been rough on all of us be it financially or socially. Hence, you owe it to yourself to have fun every once in a while and maybe even learn something new while doing so. This is a good time for everyone to pick up desired new skills, bond with your friends & family and most importantly have fun while doing so! The aforementioned activities are sure to leave a smile on your face and leave you wanting more. Procrastinate no further, just go out and have some fun!
Meanwhile, if you are a business owner in similar industries looking at increasing the efficiency of your business, you can consider EPOS! Here at EPOS, we provide a POS system with features such as inventory management, CRM, reports generation and many more, catered to a multitude of industries. Curious to find out more about how our POS can elevate your business? Contact us today at 8482 1888 to schedule a demo!
Interested to see what EPOS POS system can do for your business? Fill in your contact details and we'll reach out to you to schedule a demo.