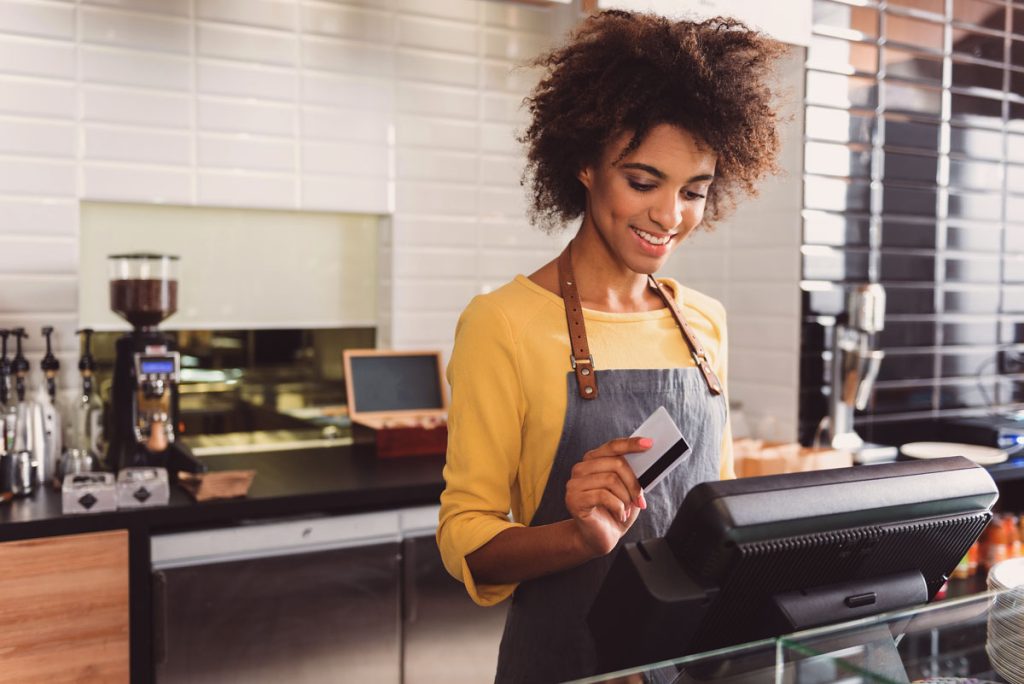 Managing a business can be difficult and there are many things to consider. So if you're going to invest in any one technology for your business, a POS system should be the one you choose. A Point of Sale (POS) system is a tool that powers your business, processes transactions, manages inventory, and provides you with valuable insights into your business' performance. It can be the backbone of your business, allowing you to be more efficient, productive and cost-effective in the long run.
However, with so many different POS systems on the market, it can be difficult to choose the right one for your business. Each type of POS system has its own features and benefits to cater to different business needs. That's where we come in, we'll take you through everything you need to know about the types of POS systems you might consider.
7 Types of POS Systems
1. Legacy POS System
Legacy POS systems are also called traditional or on-premise POS systems. Unlike other types of systems, legacy POS only functions by saving data locally on one or more devices connected in a closed network. This network is purely internal and does not interact with any other networks. This means that data – inventory, customer, sales, etc – is only viewable from the connected devices. The POS system also does not require internet connection to function properly, unlike cloud systems. 
Legacy POS systems often run on provider-specific hardware, which comes with its own challenges. Integrations with other systems or third-party software is difficult, and transferring data to another POS system can be tricky. Strict hardware requirements also mean that maintenance can be expensive, and the POS terminal can become outdated.
However, legacy POS are a great choice for businesses that benefit from durable, customisable systems with offline functionality. As they can be created for your specific needs, it may be an option to check out if your business requires specialised features.

2. Cloud-based POS System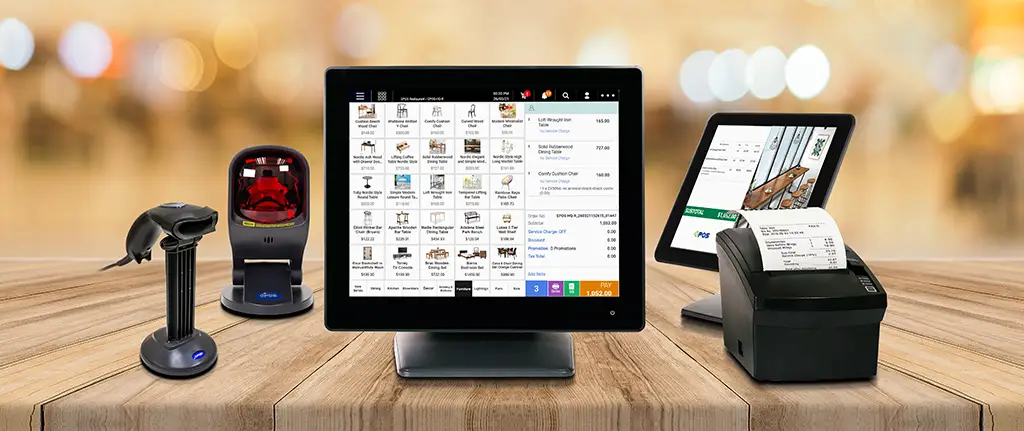 A cloud-based POS system stores and processes data on remote cloud servers rather than on a local device or network. If you have an internet connection, you can access your cloud-based system and all of your data from anywhere, through any device.
With the current trajectory of business processes heading towards increased digitalisation, cloud POS systems are seeing a rise in adoption. Most modern POS systems are predominantly cloud-based. As such, businesses are able to capitalise on the latest, up-to-date technology with frequent, automatic software updates, scaling up along with your business. Moreover, your data is synchronised, allowing for accurate reporting and inventory management, with additional built-in security measures keeping your sensitive data safe.

3. Mobile POS System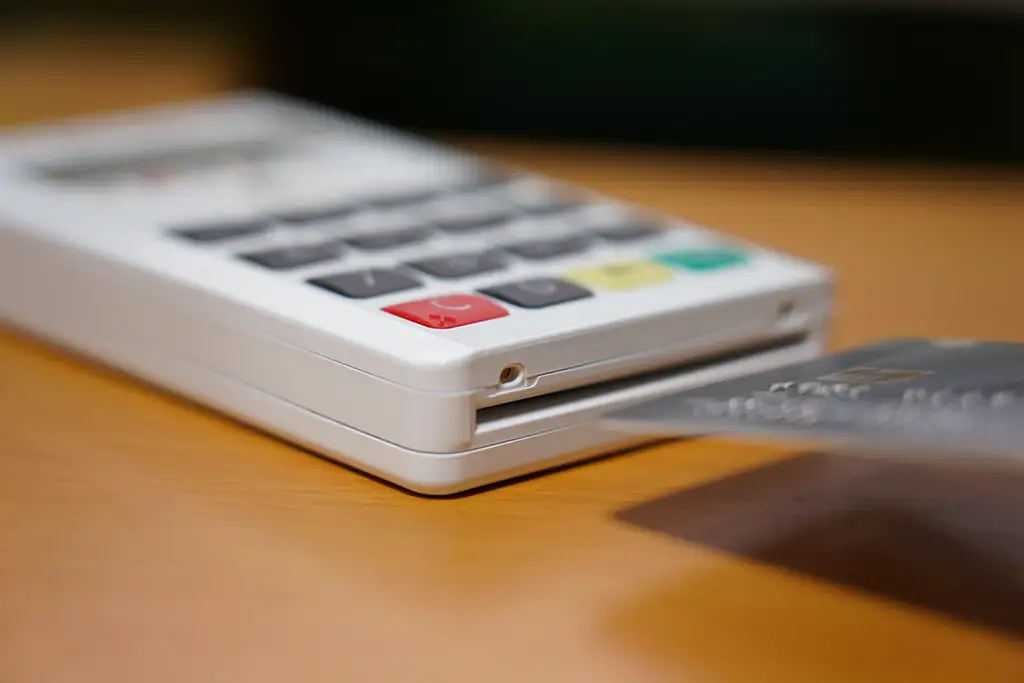 Designed to be portable and wireless, mobile POS systems use smartphones and tablet services to process transactions and perform Point of Sales functions. Lightweight, compact and easy to use, this type of POS system is most useful for businesses on the go.
How does a mobile POS system work? As with other POS systems, a mobile POS system works by entering transaction information such as total sale prices and items purchased into the device where payments are then processed. They are equipped with a card reader to take cashless payments in a secure, encrypted manner. 
Mobile POS systems can process transactions, track inventory and customer data, and view real-time sales and inventory data. With them, you get a single, unified view of all your sales, inventory, product, customer and order data in one place. Increase flexibility, quicken checkout times, reduce costs, and make better decisions with a mobile POS system.
Learn more about mobile POS systems here!

4. Tablet POS System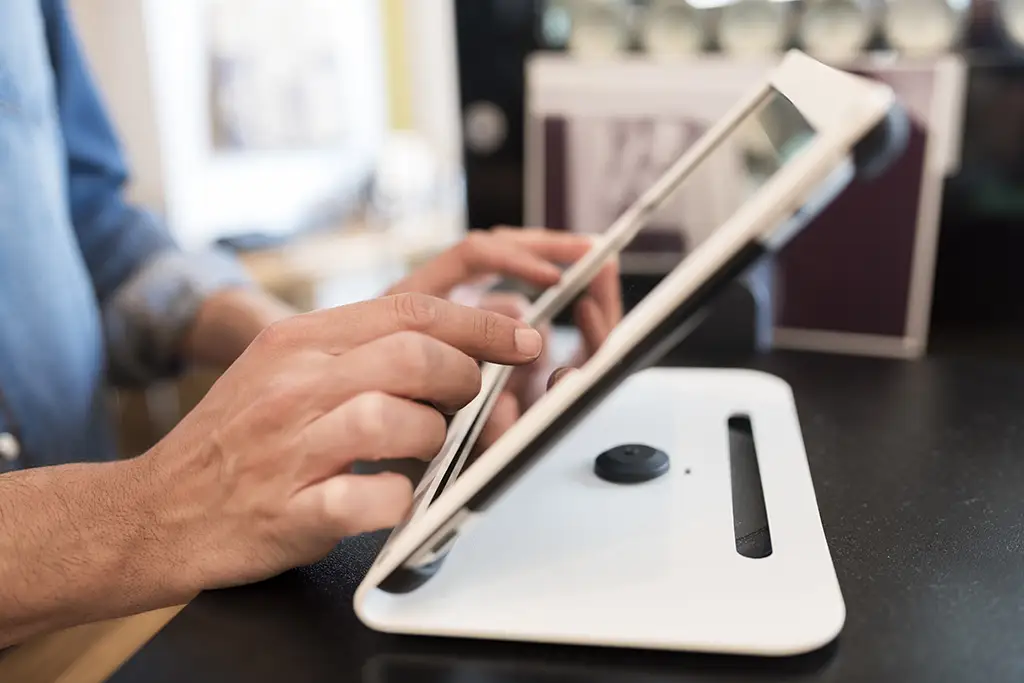 Tablet POS systems are similar to mobile POS systems in terms of flexibility and ease of use. They use iPad and Android software and hardware to access Point of Sale system features, maintaining a certain level of sophistication with minimal upfront investment. Typically, they use a cloud-based POS application and are connected to a card reader, receipt printer and other peripherals to process business operations.
Like other types of POS systems, they can perform transactions, update inventory and generate reports. Moreover, the learning curve tends to be easier since the system runs on familiar hardware, making training and onboarding easier. However, while they may lack a few additional features that traditional POS systems can have, many tablet POS system vendors support compatible hardware such as tablet support, cash drawers, and barcode readers.
5. Multichannel POS System
A multichannel POS system allows businesses to manage their sales and business data across multiple sales channels. For example, if your business sells across brick-and-mortar stores, stalls, social selling, e-commerce websites and third-party apps and more channels, it is possible to synchronise all your data into one single, unified view.
Moreover, as they sync across platforms, this type of POS system can help you avoid stockouts by accurately updating the inventory left for each channel. Improve your operations management and customer experience by keeping your sales, inventory and customer data synchronised and up-to-date.
Multichannel POS systems are most advantageous for businesses who sell across many online and physical locations.
How does a multichannel POS system work? As transactional data is entered into the system from various channels, this data is synced in real-time by the POS. Your inventory and sales numbers will be updated accordingly, and will have a better understanding of your entire business performance, enabling better decision making.

6. Open-Source POS System
An open-source POS system is a software application that is freely available to the public, designed with businesses that need to manage transactions and customer data in mind. As such, they do not have a single vendor that controls access like other proprietary systems. With it, you can access, modify and distribute its source code, giving you increased control and customisability over your POS software. You may have heard the term "open API" when searching for open-source software.
However, while they may seem like a cost-effective solution, open-source systems rack up a lot of maintenance cost and resources. As such, they are more suited for larger or very tech-savvy businesses that can maintain and update their systems as required.

7. Self Service Kiosk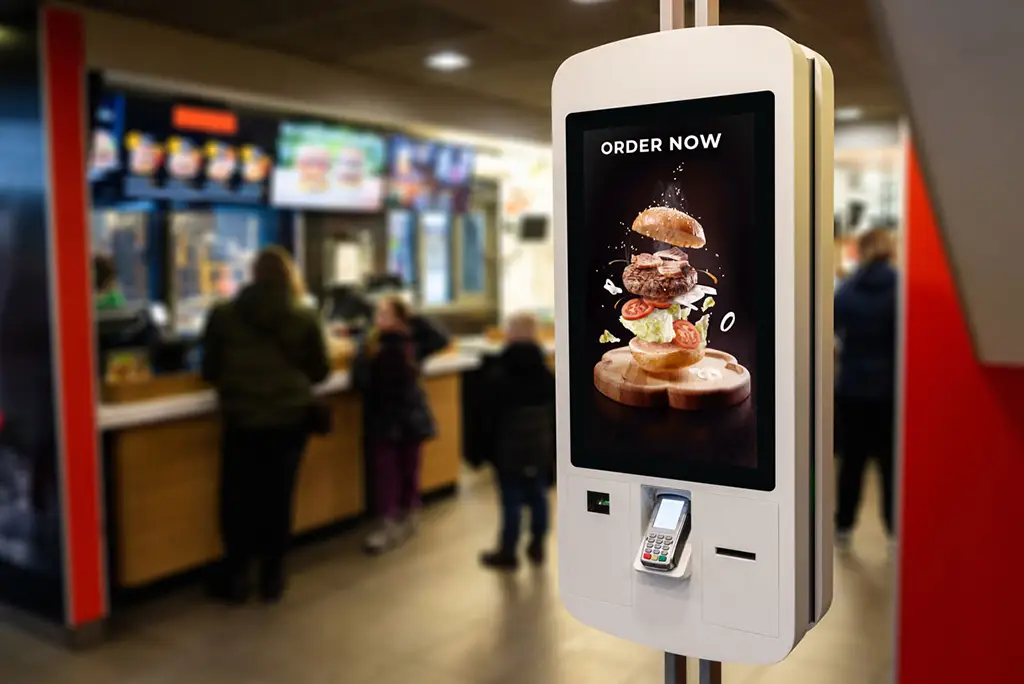 A self-service kiosk is a Point of Sale solution that is specially designed to fulfil specific purposes. They are automated, user-friendly terminals that provide customers with the ability to view information, choose products for purchase, and perform transactions at their convenience.
Typically, a self-service kiosk is equipped with a touchscreen interface, card reader, receipt printer and any other hardware necessary for the specific functions your business wants it to perform. Most payments at self-service kiosks are cashless, but that does not necessarily mean customers cannot pay with cash. If permitted, they can easily hand the cash over to the staff when they collect their order.
How does the self-service kiosk work? When customers interact with the kiosk, they can view information, select items, enter payment information and print receipts upon completing the transaction. Once the transaction has been completed, the order is then transferred to the POS system which processes the data, and updates the inventory and sales records.
Like other POS systems, it is not limited to only sales transactions, but it can not perform all of the functions that other systems can. However, they can integrate with a regular POS terminal to provide a seamless experience and back-end management.
With it, there is no need for employee interaction, increasing productivity, and reducing wait times. In times of labour shortages, self-service kiosks are a great way to speed up service, and improve your customer service.
This type of POS system is highly useful for:
Quick service restaurants

Grocery stores with self-checkout counters

Retail stores

Movie theatres

Airports

Banks

Hospitals

Conclusion
There are 7 main types of POS systems on the market today: legacy, cloud-based, mobile, tablet, multichannel, open-source and self-service kiosk. However, do note that each vendor may have different versions of each POS type, depending on the features, hardware and other services they provide.
Now that you know what each type is, it's time to carefully consider your business needs and explore POS solutions that are suited to them. For more information, here's a great guide on what you need to consider when choosing a POS system.
EPOS
If you're in need of a new Point of Sale system in Singapore, you're in the right place. For businesses seeking an ultra-seamless POS system that provides precise control and robust data analytics, nothing feels like an EPOS system. EPOS is one of Singapore's leading POS system vendors, providing powerful features designed to help your business thrive by improving efficiency, reducing costs and increasing profitability. Elevate your business today with EPOS! Get to know our system by signing up for a free, non-obligatory demo.
• Written by Adrija Chakravarti